Are you planning a trip to Southwest Florida? Wondering what to do in Southwest Florida? If so, this is a read for you. Check out this ultimate list of the 17 best things to do in Southwest Florida!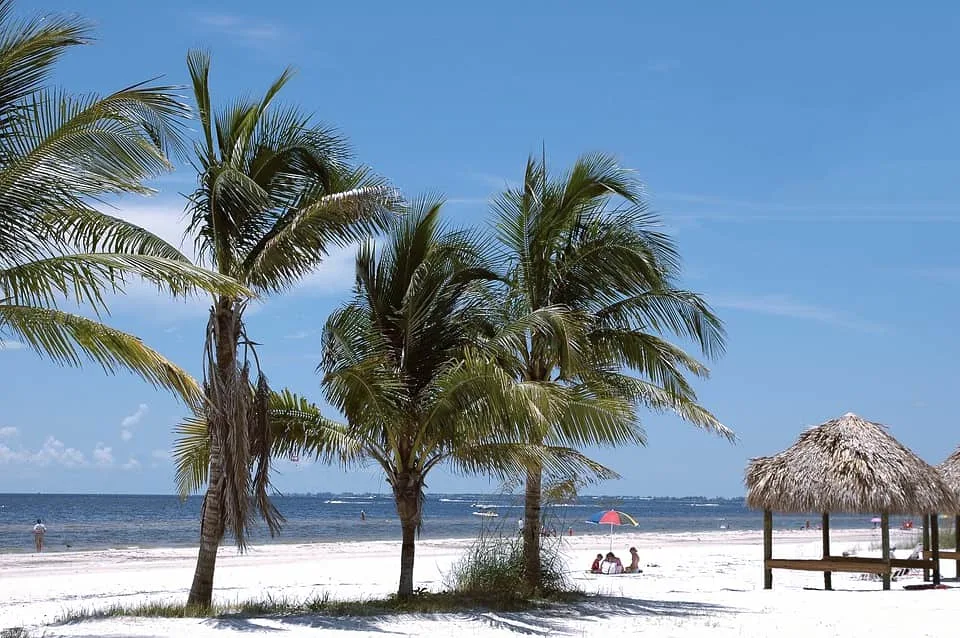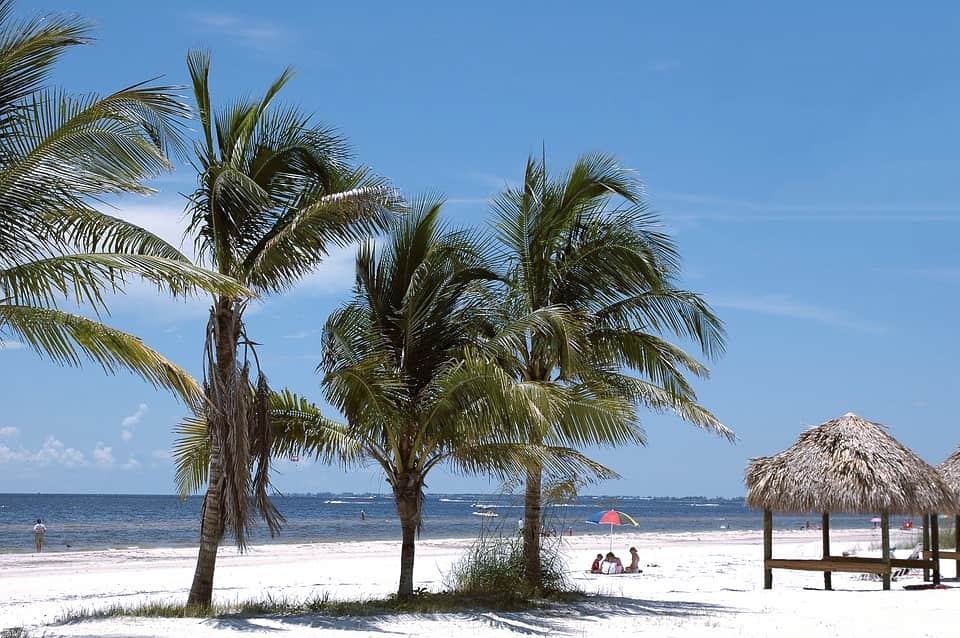 THIS POST MAY CONTAIN COMPENSATED LINKS. PLEASE READ MY DISCLAIMER FOR MORE INFO.
Are you planning a trip to Southwest Florida last minute?
If you are traveling to Southwest Florida last minute, I prepared for you a short summary of the best tours in Southwest, the best hotels in Southwest Florida, and more!

BEST HOTELS IN SOUTHWEST FLORIDA
Inn at Pelican Bay (Naples)
Hyatt Residence Club Bonita Springs, Coconut Plantation (Estero)
Hyatt Regency Coconut Point Resort & Spa Near Naples (Bonita Springs)
Marriott Sanibel Harbour Resort & Spa (Fort Myers)

BEST EXPERIENCES AND TOURS IN NAPLES:
Manatee Sightseeing and Wildlife Boat Tour
2 Hour Marco Island Shelling and Sightseeing Boat Tour
Ten Thousand Islands Boat Tour up to 12 people
Mangrove Tunnels & Mudflats Kayak Tour – Local Biologist Guides
Everglades Day Safari from Fort Myers/Naples Area

BEST EXPERIENCES AND TOURS IN FORT MYERS:
Everglades Day Safari from Fort Myers/Naples Area
Dolphin and Manatee Adventure Tour of Fort Myers
Lovers Key Guided Eco Tour-Mangrove Estuary
Southwest Florida is a paradise of natural beauty and outdoor adventure.

With its breathtaking coastal scenery, white sandy beaches, unique wildlife and ecosystem, and fantastic weather year-round, it's no surprise that this area is one of the most popular destinations in Florida and the USA overall.

Whether you're after a little fun in the sun or an escape from reality into some more nature-oriented activities like kayaking, boating, and paddle boarding – Southwest Florida is one of the best destinations.
And it's not just a nature lover's paradise, it also has loads of history, museums, upscale dining and shopping, and so much more!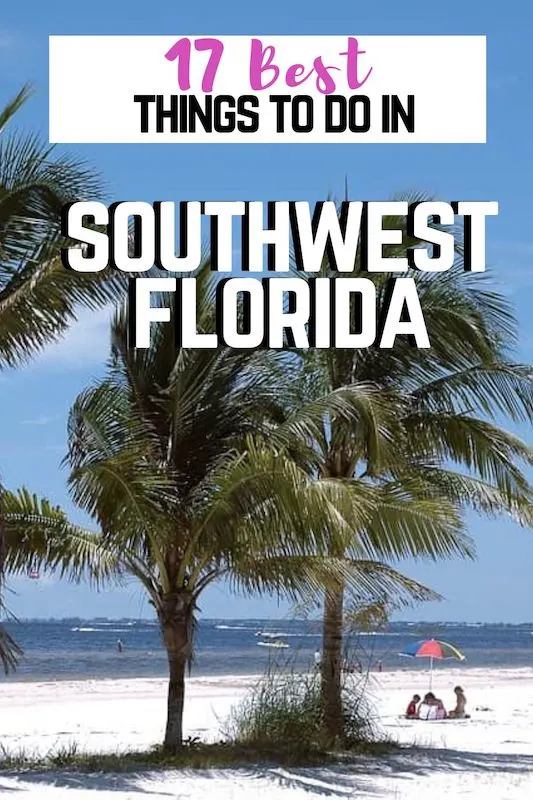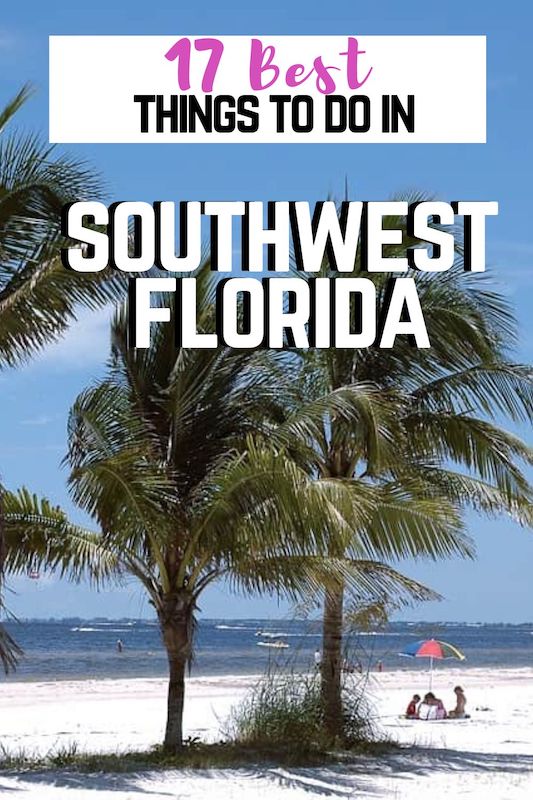 What is Southwest Florida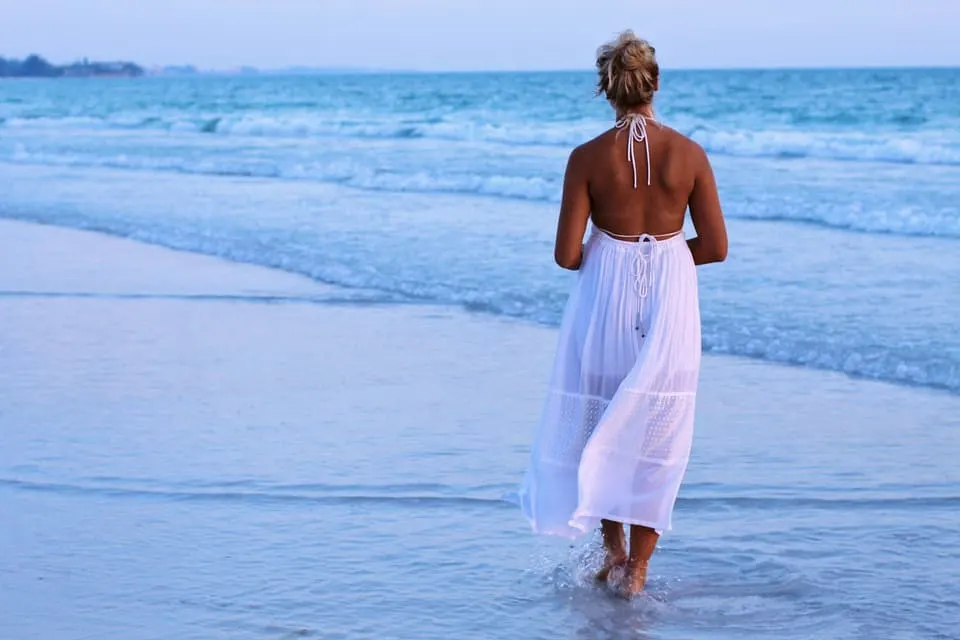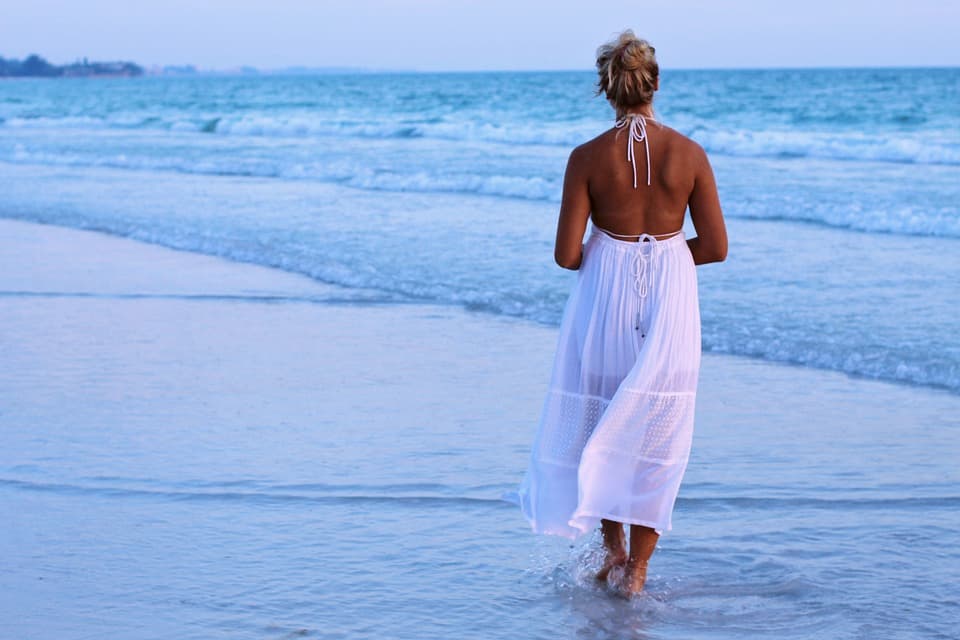 Southwest Florida is the region along the Gulf coast in the southwest of Florida. It stretches from the Tampa Bay area in the north along the Gulf coast to the Everglades in the south. The most significant Southwest Florida cities are Sarasota, Fort Meyers, Cape Coral, Naples, Marco Island, and Punta Gorda.
Southwest Florida is a popular tourist destination because of its world-renowned pristine beaches, subtropical scenery, mild winters, picturesque golf courses, and delicious fresh seafood. It is a top US tourist destination for outdoors lovers, beach-goers, golf enthusiasts, seafood lovers, and leisure searchers.
What is Southwest Florida known for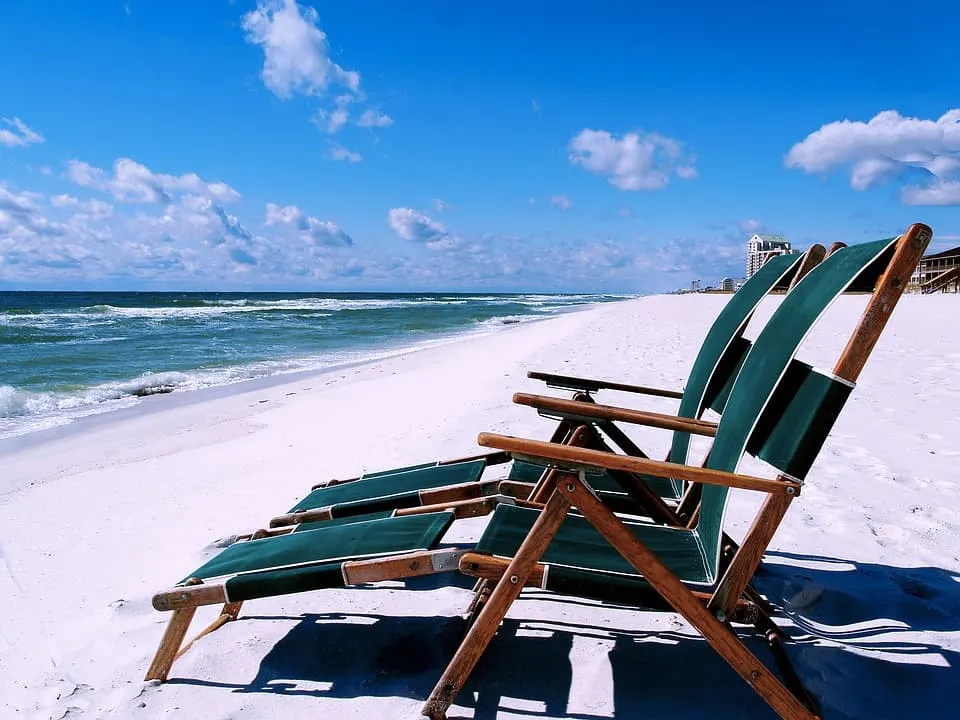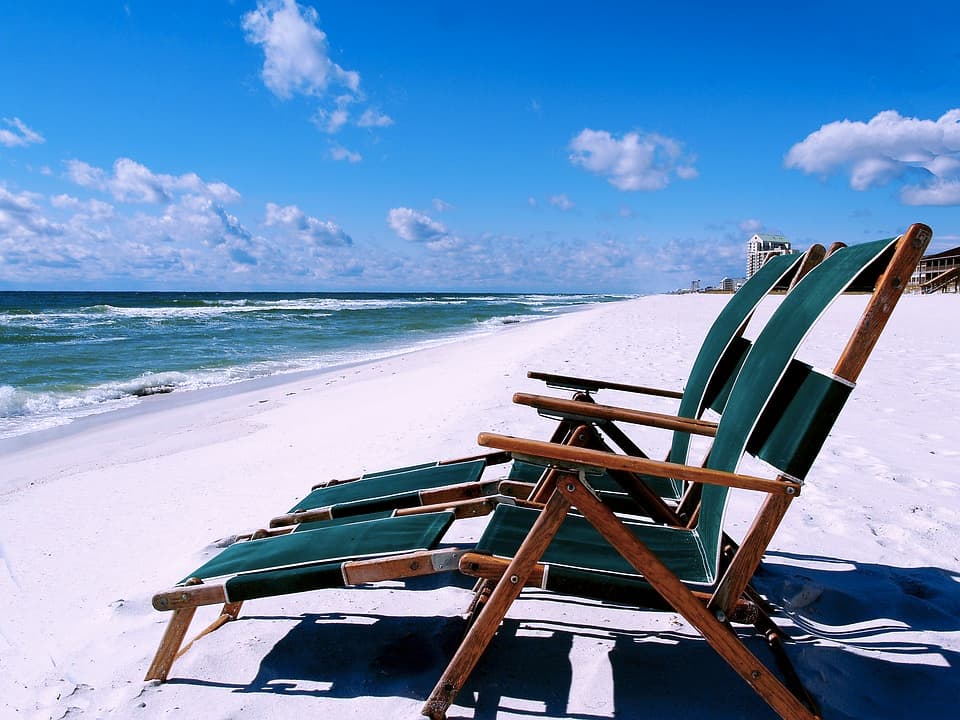 Southwest Florida is a nature-lovers dream. It features some of the softest sand at its beautiful beaches, the best atmosphere for shell hunting, and even has plenty of unique wildlife. It's also home to an incredibly diverse ecosystem, including white sandy beaches, estuaries bordered by mangroves, and the lush Everglades.
Where is Southwest Florida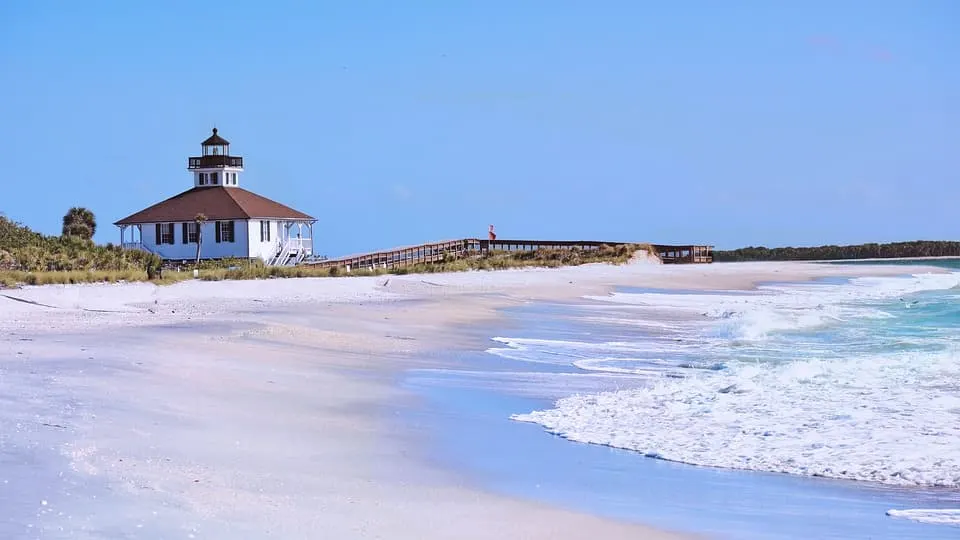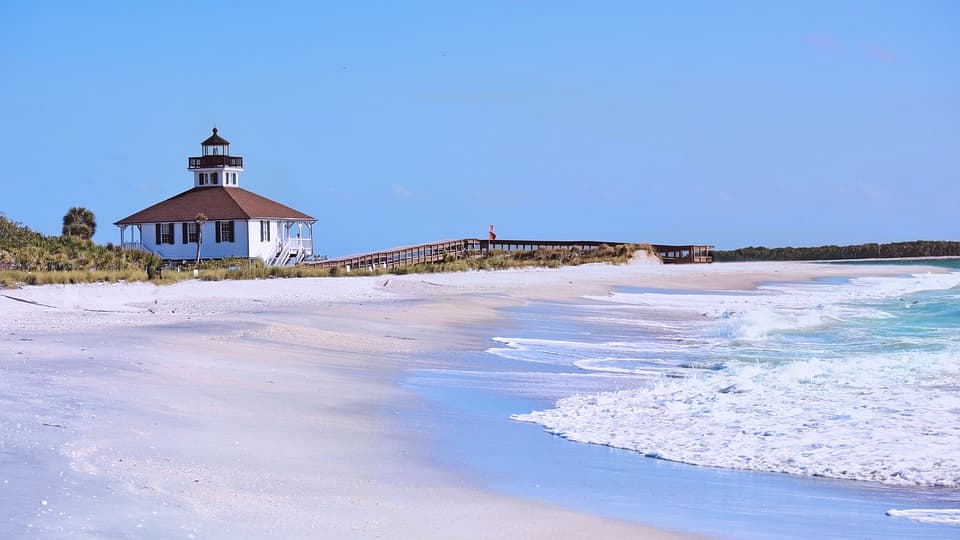 Southwest Florida is the Gulf Coast area between Tampa and the Everglades NP in the southwest of the Florida peninsula.

The region of Southwest Florida includes the cities of Sarasota, Venice, Englewood, Port Charlotte, Punta Gorda, Boca Grande, Cape Coral, Fort Myers, Naples, Marco Island, and Everglades City.
Along with the Southwest Florida cities, other popular destinations in Southwest Florida are the Everglades National Park, Big Cypress National Preserve, Corkscrew Swamp Sanctuary, Sanibel Island, Captiva Island, Little Gasparilla Island, Myakka River State Park, and Siesta Key.
Sarasota and Siesta Key are about one hour drive south of Tampa. The Everglades NP Vistors center is also about one hour drive from Miami. And Naples is a little more than 2-hour drive northwest of Miami.

Sarasota is a popular resort area, while Naples has fine-sand beaches, fantastic golf courses, and world-class shopping. The beaches of Siesta Key, Fort Myers, Sanibel Island, and Captiva Islands belong to the best beaches in Florida. And the Everglades NP is one of the most impressive national parks in teh USA for its wildlife.
Southwest Florida map
Southwest international airport
Southwest Florida has three airports: Southwest Florida International Airport (RSW), Sarasota/Bradenton International Airport (SRQ), and Charlotte County Airport (PGD).
Southwest Florida International Airport is the major airport in Southwest Florida. Southwest Florida International Airport is located in Fort Meyers and is one of the top US airports by traffic. 14 airline companies have flights that connect Southwest Florida to many US destinations (like Atlanta, Detroit, Chicago, Boston, New York, Washington, Philadelphia, and Dallas), Canada (Toronto, Montreal, Ottawa), and Germany (Frankfurt).
If you are traveling independently, you might like to check out rental cars at Southwest Florida International Airport.
Sarasota–Bradenton International Airport is a small hub airport. It is located between two cities: Sarasota and Bradenton. The airport gets more traffic in spring and winter when tourists come to the area to escape the colder winter temperatures and enjoy warm weather. 12 airline companies have flights that connect the airport with a number of US destinations (like Atlanta, Charlotte, and New York City), and seasonally Canada (Toronto).
If you are traveling independently, you might like to check out car rentals at Sarasota–Bradenton International Airport.
Charlotte County Airport is in Punta Gorda. Sun Country and Allegiant have low-cost flights to over 50 destinations.
Where to stay in Southwest Florida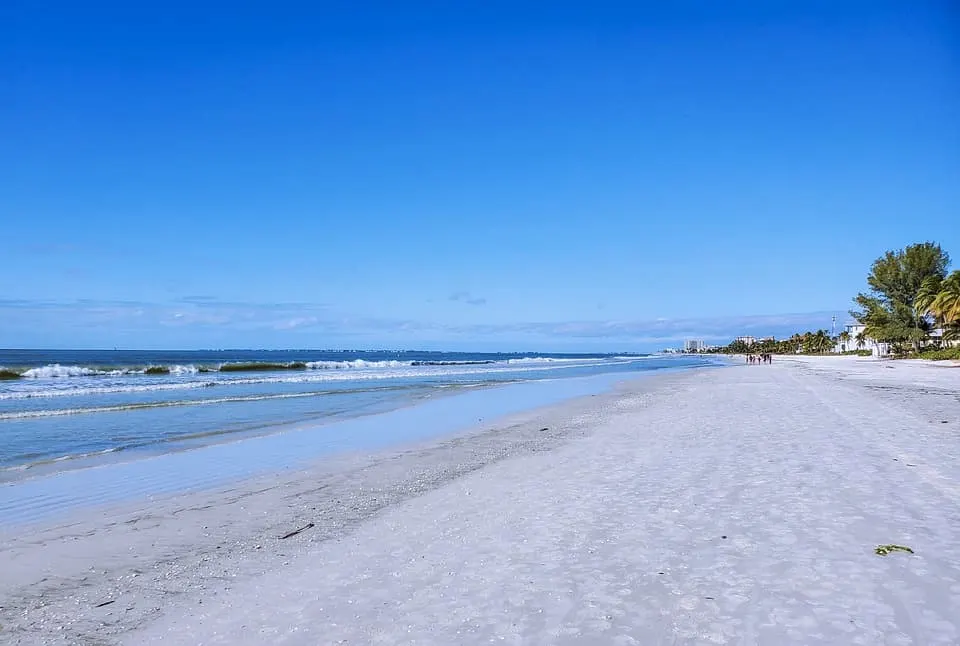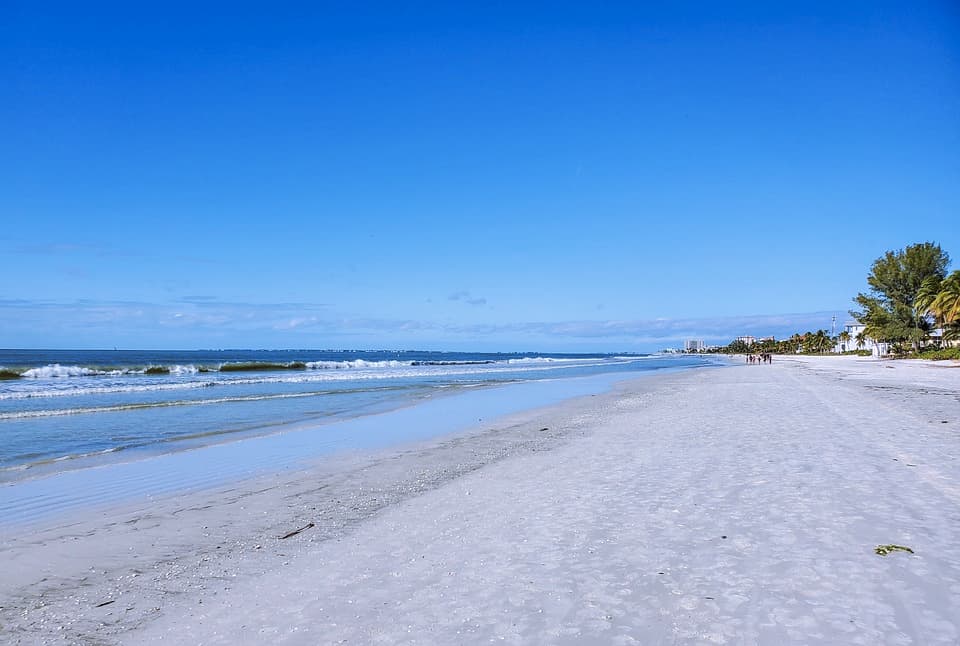 The most popular destinations in Southwest Florida are the cities of Naples, Fort Myers, Sarasota, and Fort Meyers Beach.
The best resorts on the Southwest Gulf Coast areThe Westin Cape Coral Resort at Marina Village in Cape Coral, Hyatt Regency Coconut Point Resort & Spa Near Naples in Bonita Springs, Marriott Sanibel Harbour Resort & Spa in Fort Myers, and FUSION Resort Two Bedroom Suites in Treasure island.

The best luxury hotels on Southwest Florida Gulf Coast are LaPlaya Beach & Golf Resort (Naples), and Hyatt Residence Club Bonita Springs, Coconut Plantation (Estero).

Carlisle Inn (Sarasota) is a top family hotel on the Southwest Florida Gulf Coast.

The best beach hotels on the Southwest Florida Gulf Coast are Inn at the Beach (Venice Florida), and Island Inn Beach Resort (Treasure Island).

The 17 best things to do in Southwest Florida
Top Southwest Attractions Guide
Personally speaking, I'm always excited when I get a chance to visit this part of Florida because it feels like a home away from home. There's something so peaceful and relaxing about Southwest Florida. So come escape reality as I walk through some of the best things to do in Southwest Florida.

Trying to figure out what to do can be quite a challenge when there are so many different experiences offered or places to go in Southwest Florida, but I have you covered. Here are 16 of the best things to do in Southwest Florida for your next visit!
1. Visit the Beaches of Southwest Florida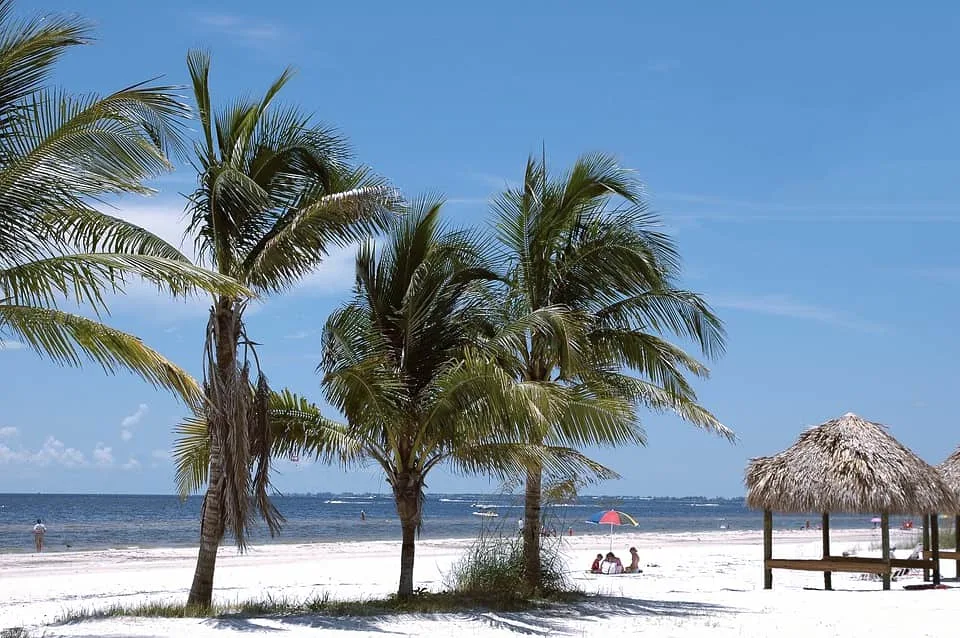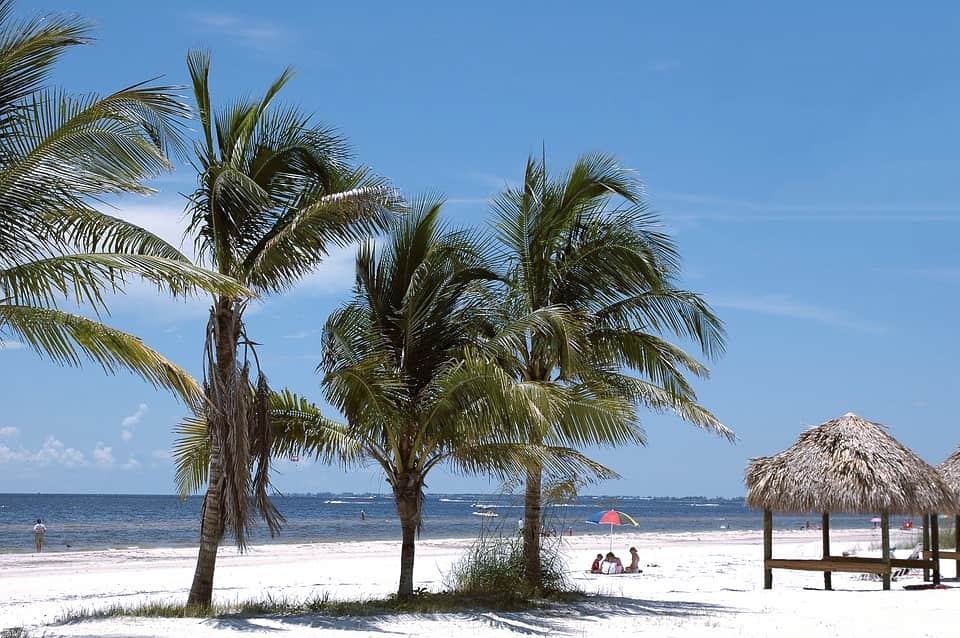 You can't visit Southwest Florida without stopping by its stunning beaches. These white sandy beaches offer options for relaxing but also for many other fun activities. Anything from playing a game of volleyball to exploring the tide pools packed with crabs, starfish, and shells.
Some areas within Southwest Florida even feature quartz sand, which makes the beach sparkle (and helps keep the sand cool, even on those hotter Florida days!). We're looking at you Anna Maria Island!

Of course, many people also flock to the beaches here to enjoy the magical crystal-clear waters. A few of the best beaches include Tiger Tail Beach, Bunche Beach Preserve, Lido Beach, and Brohard Beach Paw Park (a dog-friendly beach).
2. Go shell hunting on Sanibel Island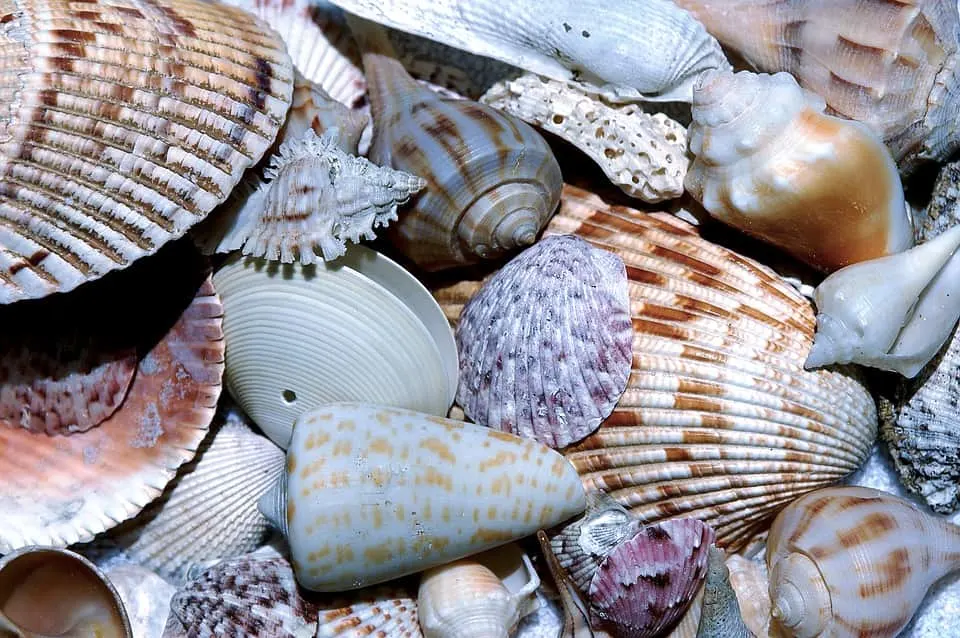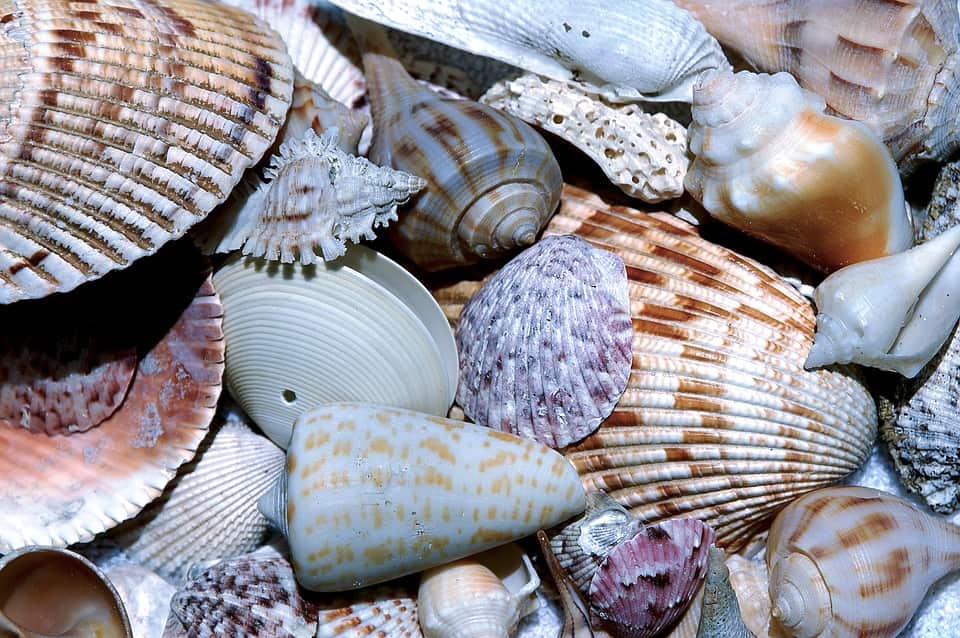 If you love shelling, plan a visit to Sanibel Island, a barrier island found off of Fort Myers. Sanibel Island is considered one of the best shelling spots in the US, according to Travel & Leisure.
Over the years, shelling at Sanibel Island has become an incredibly popular pastime for island visitors. It's so popular, in fact, that there is even a nickname for your posture while shell hunting (aka the "Sanibel Stoop").
And while you're exploring Sanibel, don't forget to add nearby Captiva Island to your bucket list, another spot known for its shells as well as its beautiful beaches. And checking out Turner Beach, which is known as one of the best beaches in the area for shelling but also just to visit and enjoy a quieter beach.
3. Spend the Day at Everglades National Park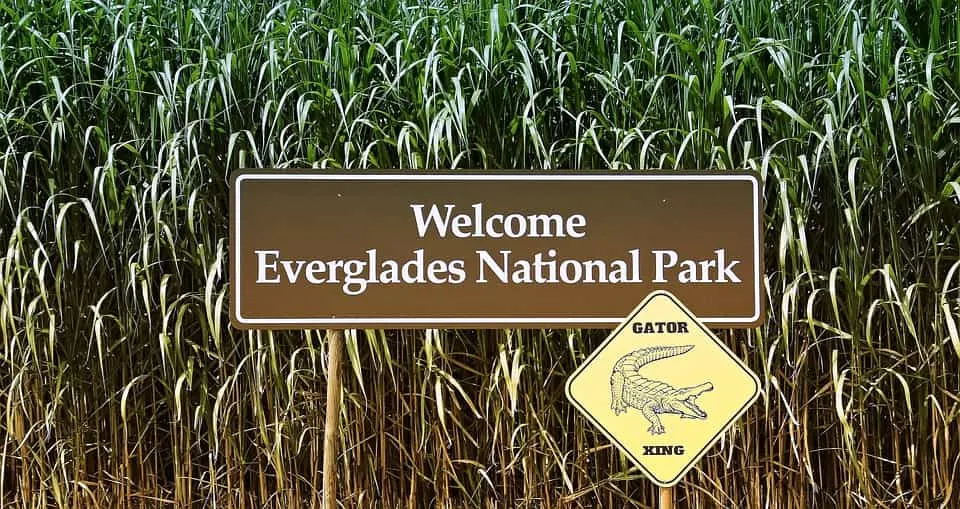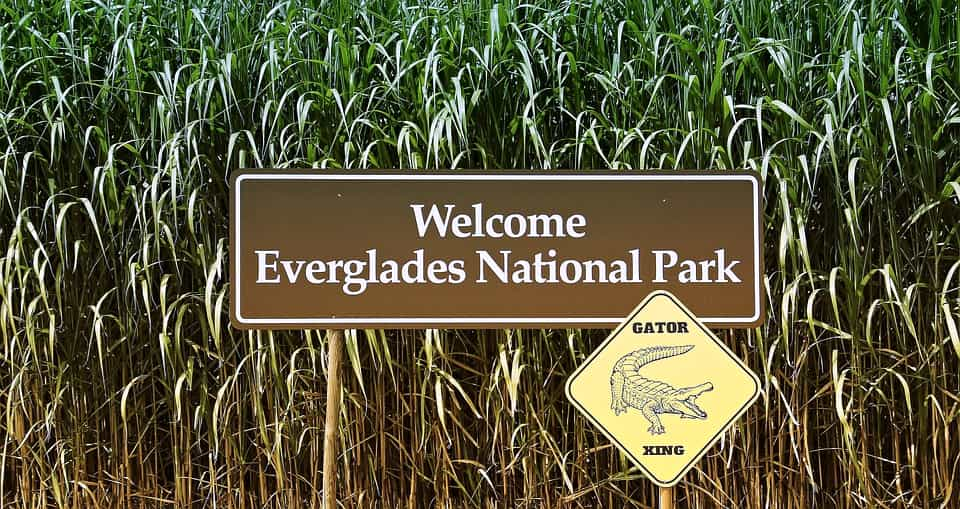 No trip to Southwest Florida would be complete if you didn't add The Everglades to your itinerary. ,

Especially if you are traveling Southwest Florida in winter and spring. The dry season and the best time to visit the Everglades is from November to April. The Everglades NP is among the best national parks to visit in March.

Everglades National Park has some of the most diverse wildlife, including manatees, crocodiles, and Florida panthers. It's also a UNESCO World Heritage Site and is the only subtropical preserve in North America.
As with most National Parks, there are plenty of outdoor activities including biking, canoeing, fishing, and camping. It's easy to spend an entire day, or even a weekend, exploring all that the Everglades NP has to offer.
One of the most popular ways to see the Everglades is by taking an airboat tour. These tours typically last around 60 minutes. During a tour, you'll fly down the waterways exploring the Mangrove forests and wetlands as you go. Keep your eyes peeled to see local birds, alligators, and several other animal residents that live here in the Everglades (and there are a lot!). However, for the ultimate experience of the Everglades take Everglades National Park Biologist Led Adventure: Cruise, Hike + Airboat!
4. Check Out Naples Pier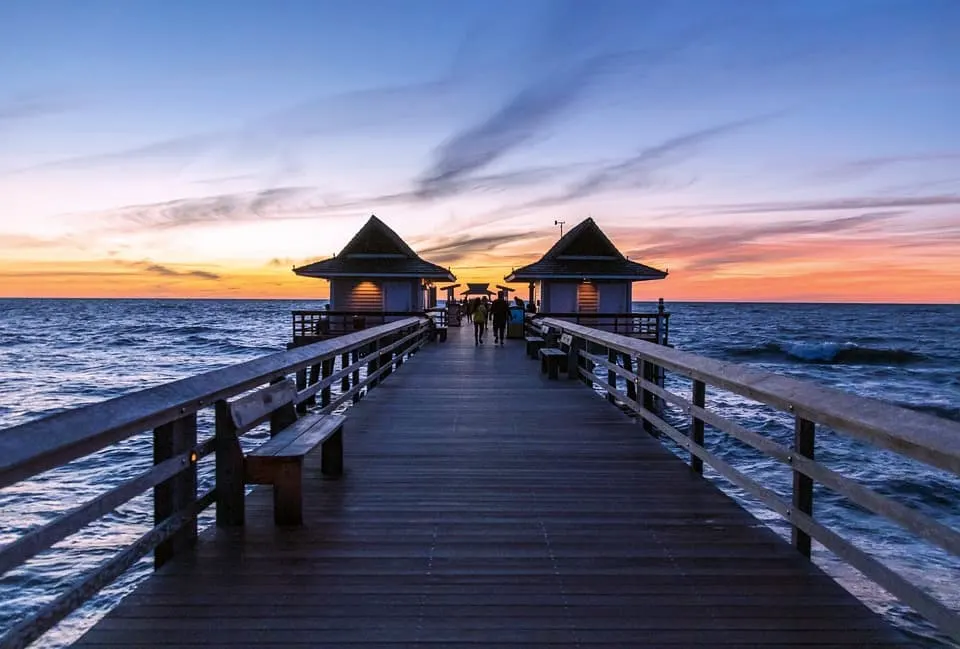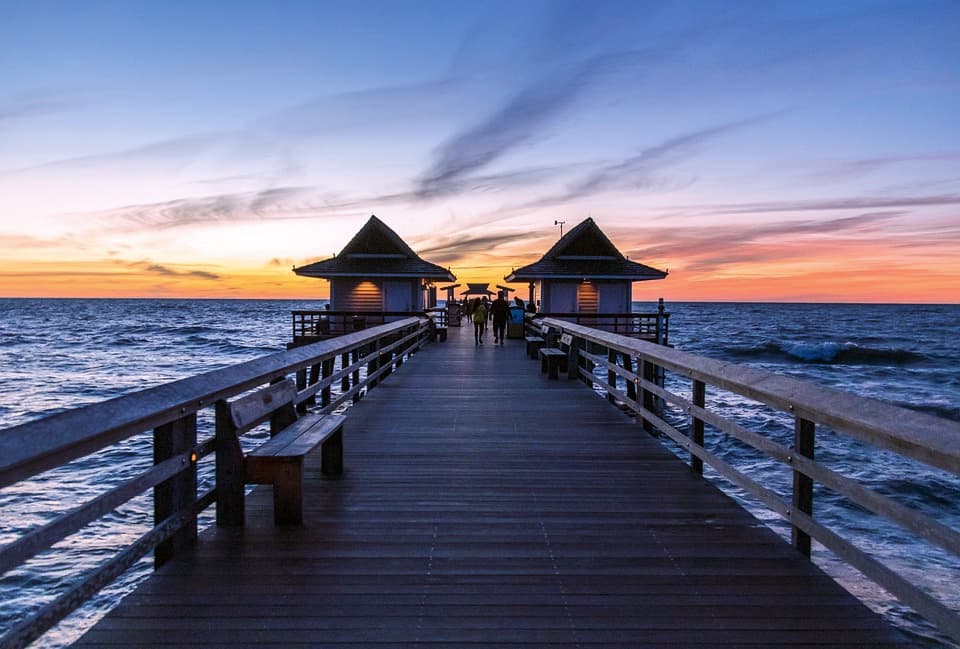 Nestled on the Gulf Coast of Florida, Naples Pier is a must-visit destination for tourists and locals alike.

With its stunning views of the ocean, boardwalk to explore, and incredible opportunities for people-watching, it's no wonder why this spot is so popular! The Pier also extends around 1,000 feet into the ocean, making it one of the longer piers to visit in Florida.
Strolling Naples Pier at sunset is among the best things to do in Southwest Florida. however, from sunset watching to taking in the salty air, there's a lot that makes Naples Pier an unforgettable experience.
Unfortunately, Hurricane Ian in September 2022 did some damage to this area and the pier which has caused parts of the pier to be closed until further notice. However, don't let that stop you from visiting as there's still plenty to do around the area.
Next to the iconic pier is Naples Beach, a beautiful spot with miles of white sand to explore. It's a picturesque beach that's great for swimming (except during Red Tide season).
5. Go Kayaking or Take a Kayak Tour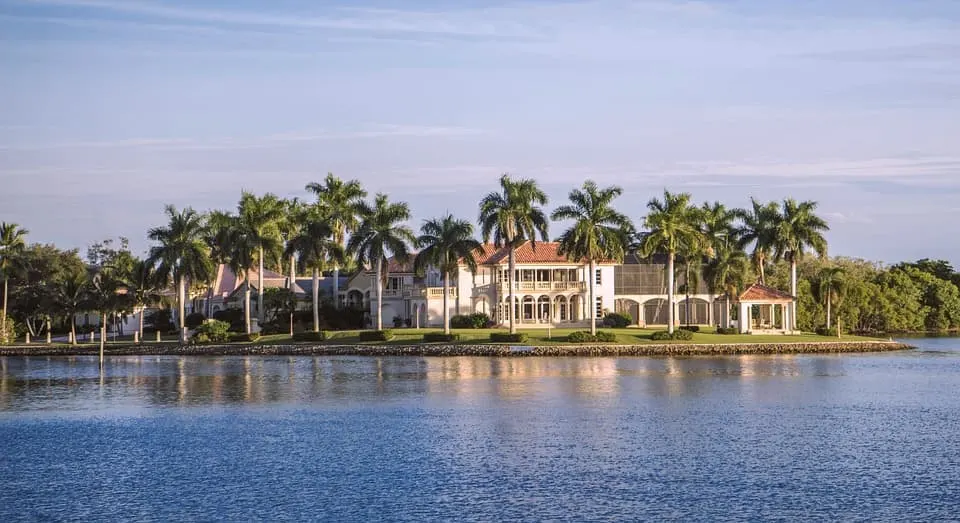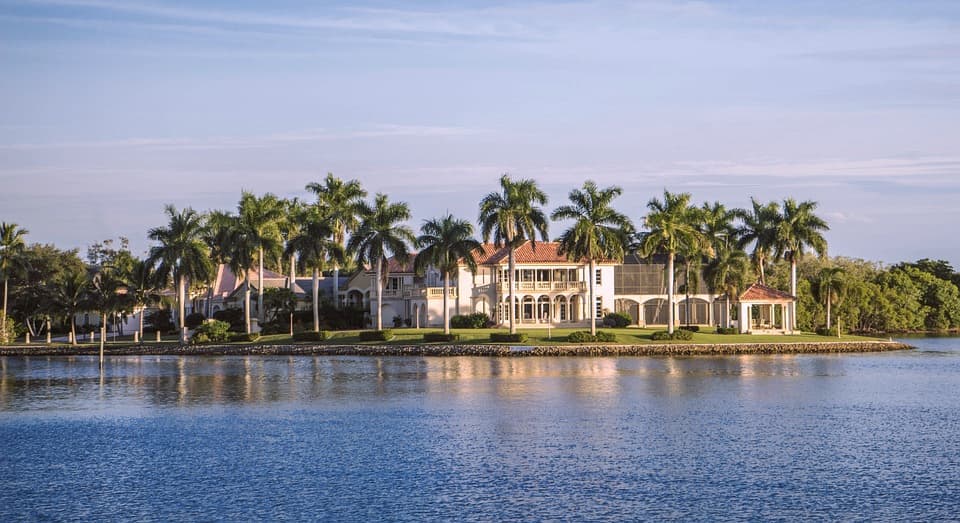 If you're looking for an outdoor activity with a little more adventure in Florida, look no further than kayaking in Southwest Florida. With picturesque views and sprawling mangrove forests, this area of the Sunshine State offers plenty of opportunities to explore and experience nature up close.

Some of the most popular areas include Marco Island and Naples, where places like the Ten Thousand Islands and Rookery Bay Reserve are perfect for kayaking. As an added bonus, you can even take a guided tour led by local guides who know all the best spots—the perfect way to get an insider's view into hidden gems and more! And, just to remind your Marco Island and Naples are among the best spring break destinations for families!
6. See the State's Official Marine Mammal in Person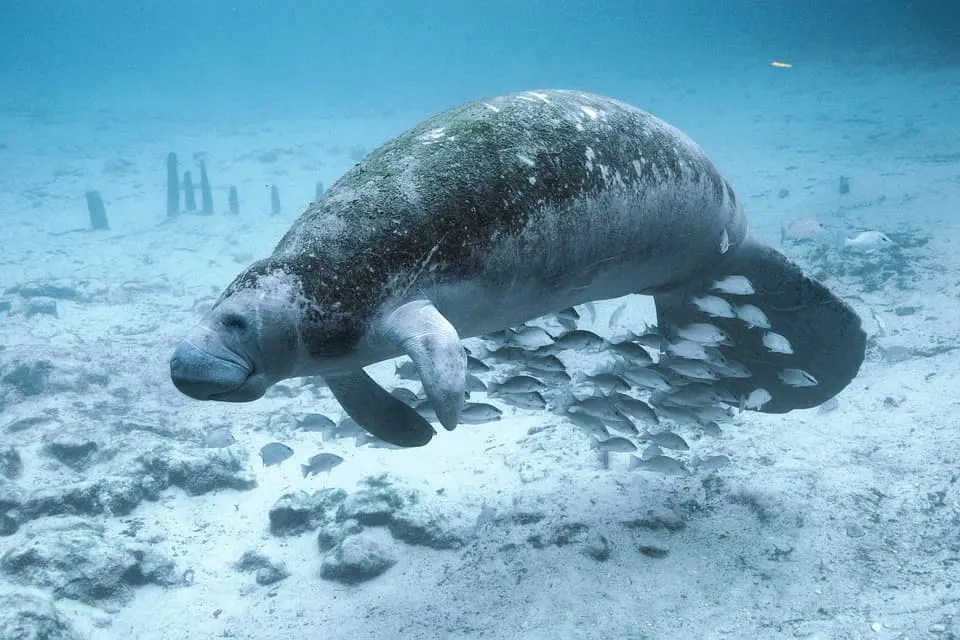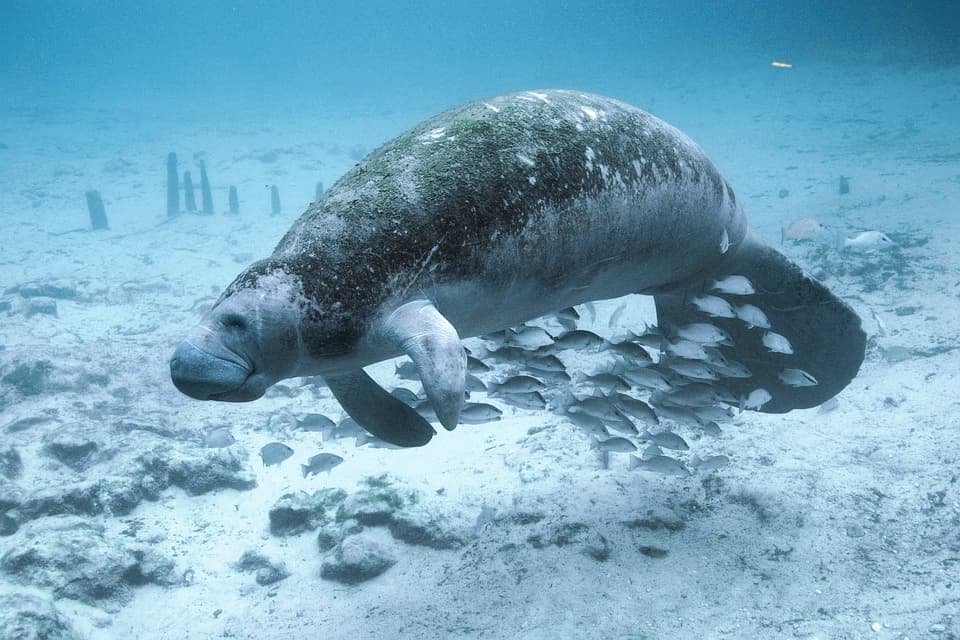 That's right; I'm talking about Manatees. You can find these majestic creatures swimming along various state parks, lagoons, and waterways around the state. And Southwest Florida is no exception as there are plenty of places to see them in this area.

Popular places to see manatees in this region include Manatee Park in Fort Myers and Lovers Key State Park. People often visit these destinations to observe and admire these gentle giants in their natural habitats. If you're lucky, you may even spot a baby manatee!

As a side note, there are many laws protecting Manatees that you need to be aware of, some of which include not pursuing, harassing, or annoying the creatures. It's best to enjoy manatees from a safe distance, which protects both them and you.
7. Find Shark teeth at Venice Beach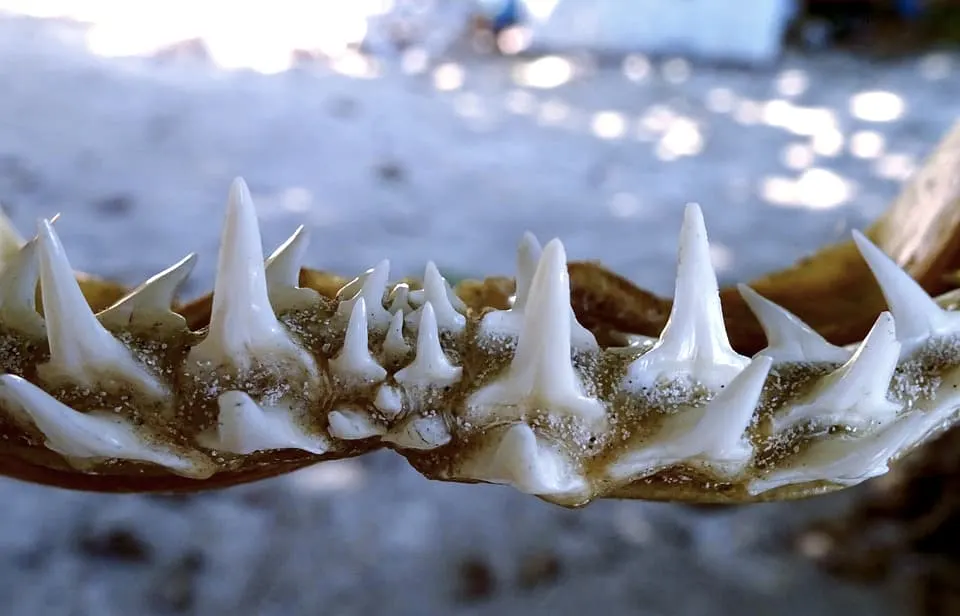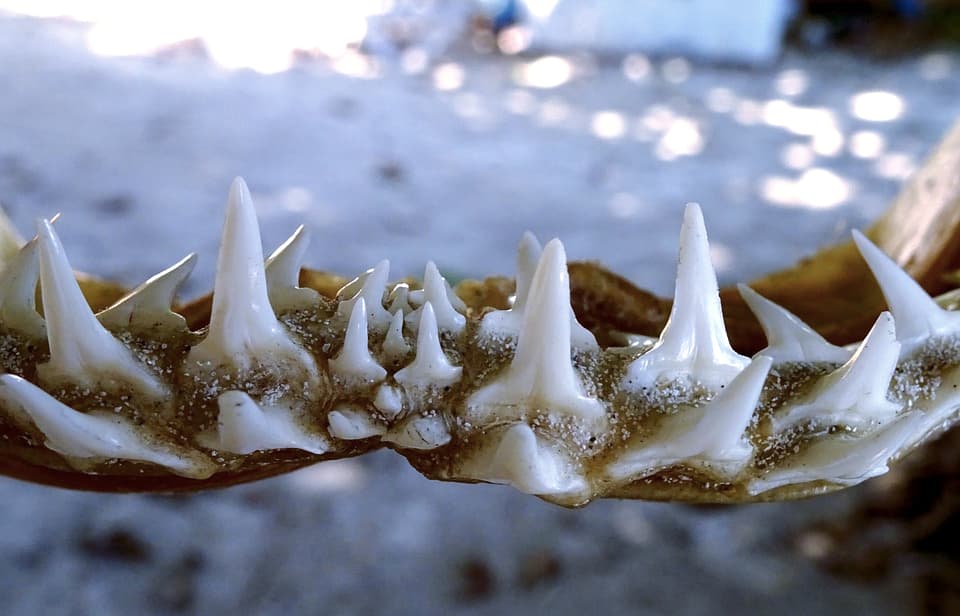 Venice Beach, located slightly north of Punta Gorda, is known by locals and tourists alike as the "Shark Tooth Capital of the World." It should come as no surprise then that this beach is the perfect spot to bring home shark teeth as a unique souvenir from Florida.

I grew up looking for shark teeth as a kid and it was always so exciting to find one after searching for so long! Sure, kids love this type of thing. It is among the kids' favorite things to do in Southwest Florida. But, it's also just a fun day activity for adults as well.

You can find these fossilized shark teeth all along the shoreline (in the shell line), but it's not always as easy as it sounds to find them. You'll have to sift through lots of sand to find even one or two shark teeth. You can make this process a little easier by picking up what is known as the "Venice Snow Shovel" from a local shop nearby which has a screen that helps you sift through the sand a lot faster.
And hey, if you don't have any luck finding any shark teeth on your trip you can always grab them as a souvenir at one of the local shops as well. It's all about the experience anyway!

Tip: You can also head to Fort Myers Beach to dig for shark teeth, especially near the beach's shell line.
8. Visit J.N. "Ding" Darling Wildlife Refuge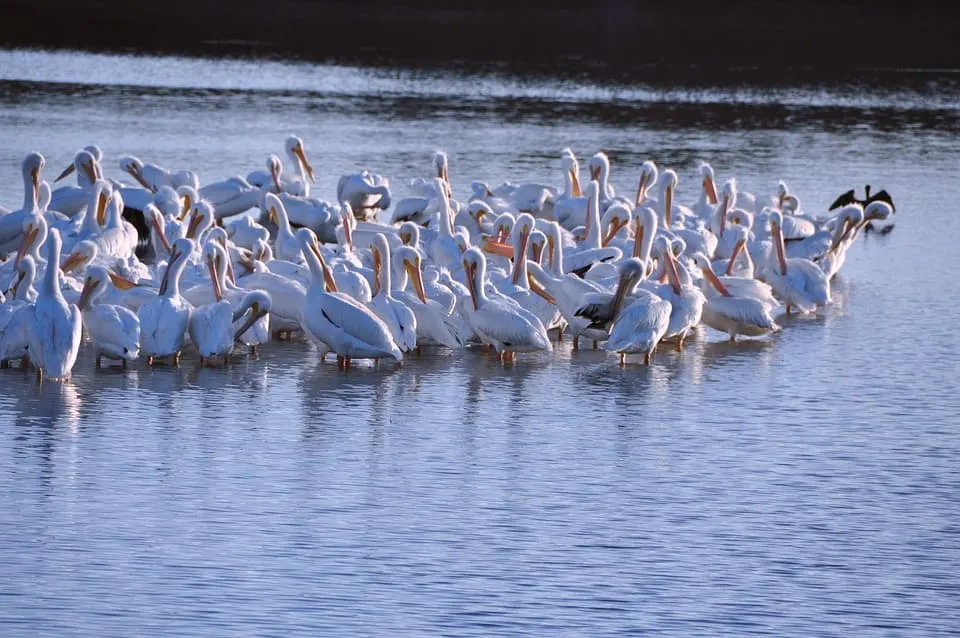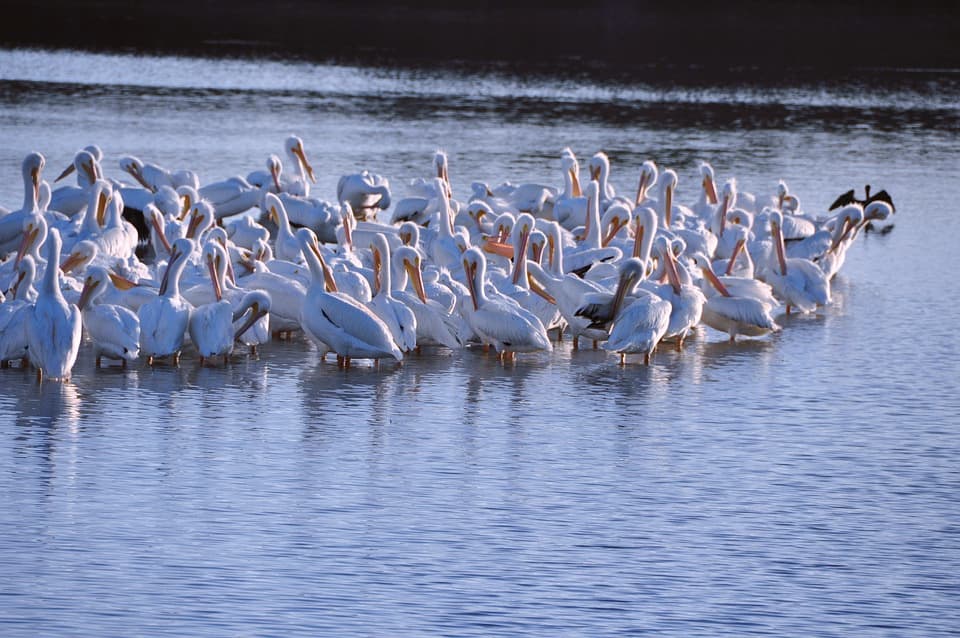 If you're craving more time spent outside and learning about the local wildlife, J.N. "Ding" Darling Wildlife Refuge should absolutely be at the top of your list.

"Why?" you might ask. This refuge on Sanibel Island is known for its undeveloped mangrove ecosystem (and it's part of the largest in the United States). Its bird inhabitants are also a major draw to this refuge, making it an absolute must-visit destination in Southwest Florida.
Even if you don't have a fondness to bird watching or checking out the mangroves, you can still enjoy the great outdoors on the trails where you can walk or bike and enjoy the peace and quiet. You can even ride on the tram with a guided tour of the Darling National Wildlife Refuge, which will give you a lot more information than driving or walking through on your own.

Be on the lookout for wildlife such as iguanas, crabs, jumping fish, alligators (of course), and much more. This refuge houses many endangered or threatened animals making it a great home for them to thrive.

Tip: Sadly, Hurricane Ian inflicted a lot of damage on this Refuge. The Wildlife Refuge is closed currently, but with the hope of reopening in the future. Add it to your future Southwest Florida bucket list!
9. Explore the Edison and Ford Winter Estates in Fort Myers
Have you ever wanted to explore the winter homes of two of America's greatest inventors? Now you can, by visiting the Edison and Ford Winter Estates in Fort Myers!
Thomas Edison, the inventor of the light bulb just to refresh your memory, had his winter home in the area first. Then, he invited Ford to visit (the inventor of the Model T Car). Ford quickly fell in love with the area and purchased the home next to Edison's.

Today, these estates offer visitors a unique opportunity to explore history through tours of the estates as well as the expansive botanical gardens. The gardens and trees here are absolutely stunning. I recommend packing a lunch or bringing a snack and just sitting outside to take it all in. Plus, if you're a history buff like myself you'll love that you're standing where two of the greatest inventors stood at one point in time!

This is a must for things to do in Southwest Florida and a great activity for the morning or afternoon.
10. Wander Around Cayo Costa State Park
Are you looking for a place to escape the hustle and bustle or heavily trafficked areas in Florida? You'll absolutely love Cayo Costa State Park! Located off the coast of Florida just north of North Captiva Island, this 7-mile-long island is filled with untouched beaches, outdoor activities, and plenty of memorable things to do.
There's plenty to do – swimming, biking, birdwatching, or even shelling (there's some incredible shelling here!). The island was once a fishing area for the Caluso Indians, so it should be no surprise that it's still a great spot for anglers.

You may even want to consider renting a cabin or campsite for the night to have more time to explore the state park. Just note, there isn't any electricity on the island, and in true Florida fashion, there are lots of bugs!
11. Go Fossil Hunting on the Peace River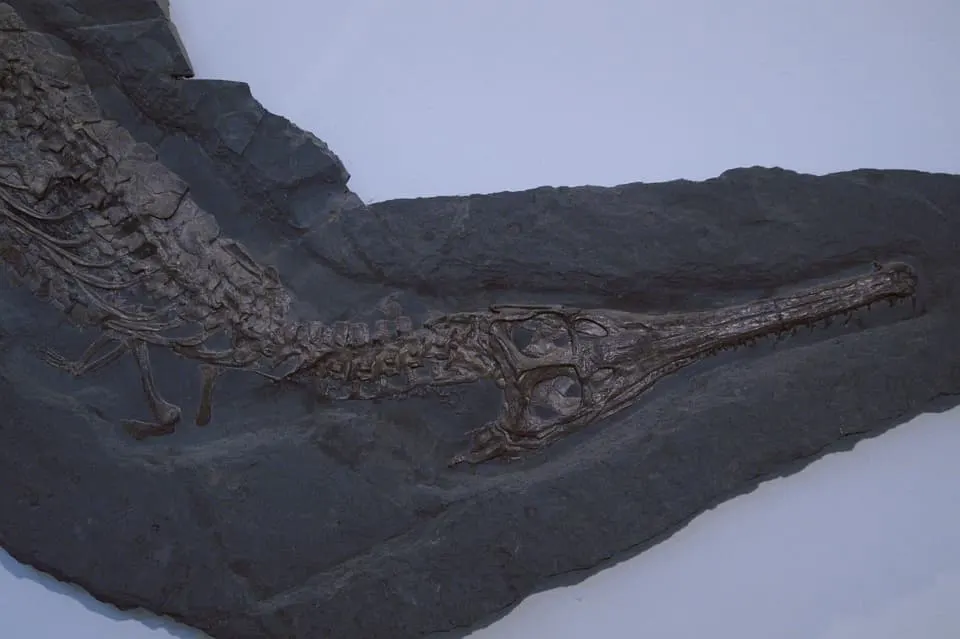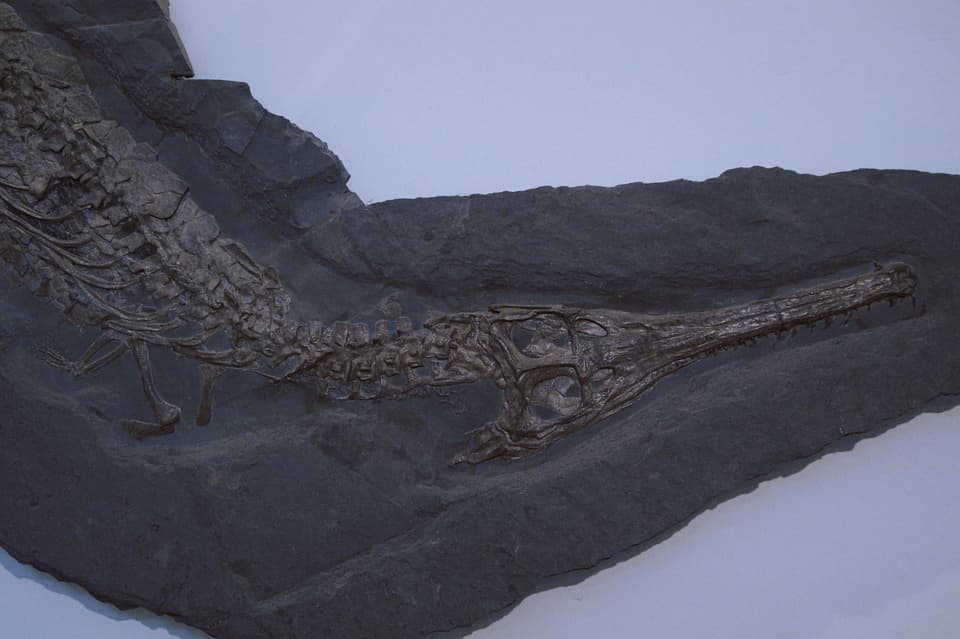 Ready for one of the most unique things to do in Southwest Florida? Go fossil hunting on the Peace River!

The Peace River runs through Paynes Creek Historic State Park, formerly inhabited by the Calusa Native Americans hundreds of years ago. A visit here is a great way to experience nature while also learning about the area's history.

The gentle flow of the river makes canoeing or kayaking easy for all levels of paddlers, and its slow current has helped to preserve fossils that may be hundreds or even thousands of years old. You can find fossils of bison, alligators, mammoths, and even mastodons, which is a great way to spend a day in the area. This is a great activity near Punta Gorda, Florida as the lower end of the river has some of the best spots in Southwest Florida for fossil hunting.
12. Hike Corkscrew Swamp Sanctuary
Corkscrew Swamp Sanctuary is a must-visit in Southwest Florida for nature lovers and outdoor adventurers.
Located near Naples, it's home to the world's largest strand of virgin bald cypress trees, some of which are up to 600 years old.

You'll hike along a boardwalk trail that weaves between the ancient trees and offers stunning views of the swamp forest canopy. It's a unique experience for exploring nature and wildlife, with plenty of opportunities for birdwatching, wildlife sightings and even discovering incredible plants along the way.
13. Visit Lovers Key State Park
Located between Fort Myers Beach and Bonita Springs, Lovers Key State Park is often known as a romantic destination in Southwest Florida.
It's one of the most beautiful state parks, with plenty of hiking trails as well as an incredible shoreline, and even the chance to ride a beach tram.
Visiting Lovers Key Beach is a must-do in Southwest Florida. At around 2.5 miles long, with beautiful white sand, it's the perfect spot for a stroll or a place to sunbathe and relax for the day. You can also explore the mangrove forests and canals on a kayak ECO tour. It is the best way to spot manatees, dolphins, bald eagles, and tons of other wildlife in the area. Not to mention, there are more than 40 species of birds that call this place home!
14. Enjoy a day at Naples Zoo at Caribbean Gardens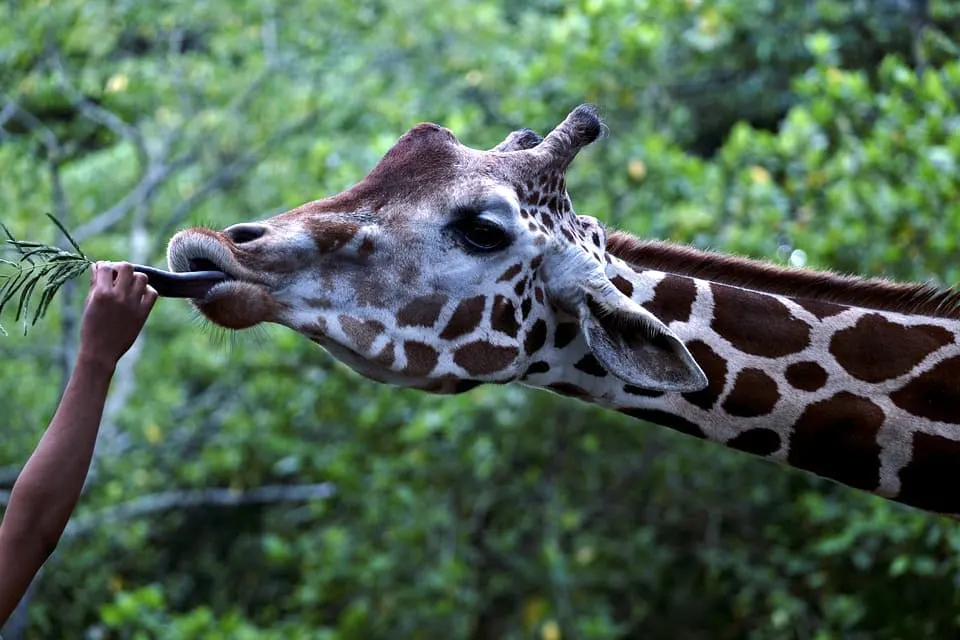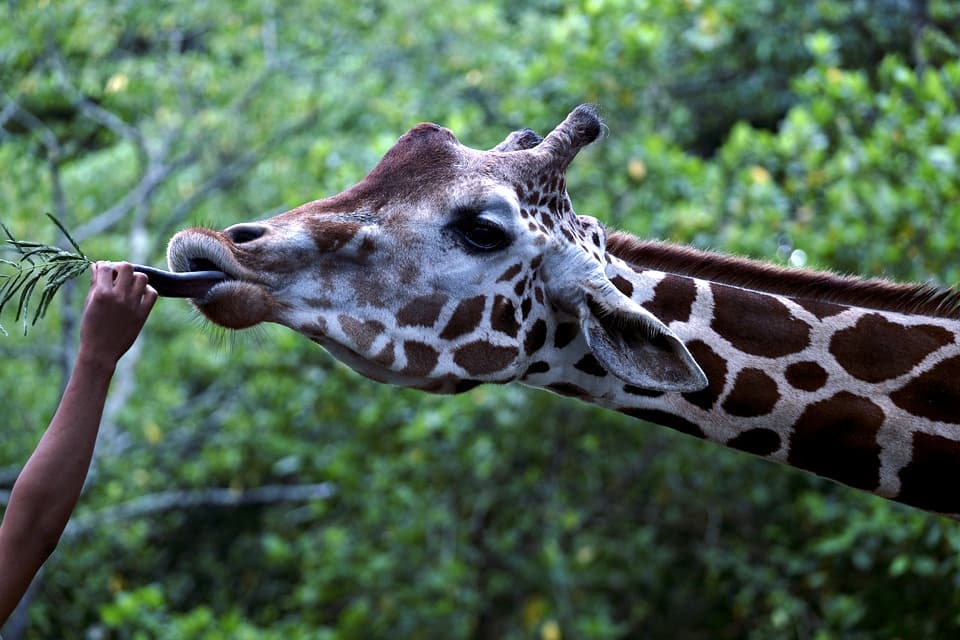 If you're looking for something fun but also educational, look no further than Naples Zoo at Caribbean Gardens. This 43-acre zoo is the only nationally accredited zoo in the area and has consistently been voted as the "Best Place to Take Kids" and "Best Local Attraction." Visiting Naples Zoo with kids is the top thing to do in Southwest Florida with kids.
Naples Zoo houses rare species like Malagasy Fosas, giant anteaters, and even the African honey badgers. Plus, you'll have the chance to hand-feed giraffes which is a highlight for most who visit the zoo! Of course, there are also fan favorites like cheetahs and lions which are always a classic to see.
Best of all, this zoo is a perfect size – large enough for a wide variety of animals, yet still small enough that you can explore it all in one day.
15. Go fishing in Cape Coral
Go on a fishing tour and have a scenic boat ride on the sea along the shore of Cape Coral.

Catch some local fish species, like snook, tarpon, snapper, and grouper. Fishing beginners enjoy fishing at Cape Coral's inshore as much as fishing experts. Take a Cape Coral Inshore Fishing Charter and have secured a professional guide, professional fishing gear, and a fishing license.
If you are traveling Southwest Florida with your kids, they will enjoy fishing as much as you! And most likely, they will tell stories about their fishing adventure for the next years!
16. Indulge in fresh seafood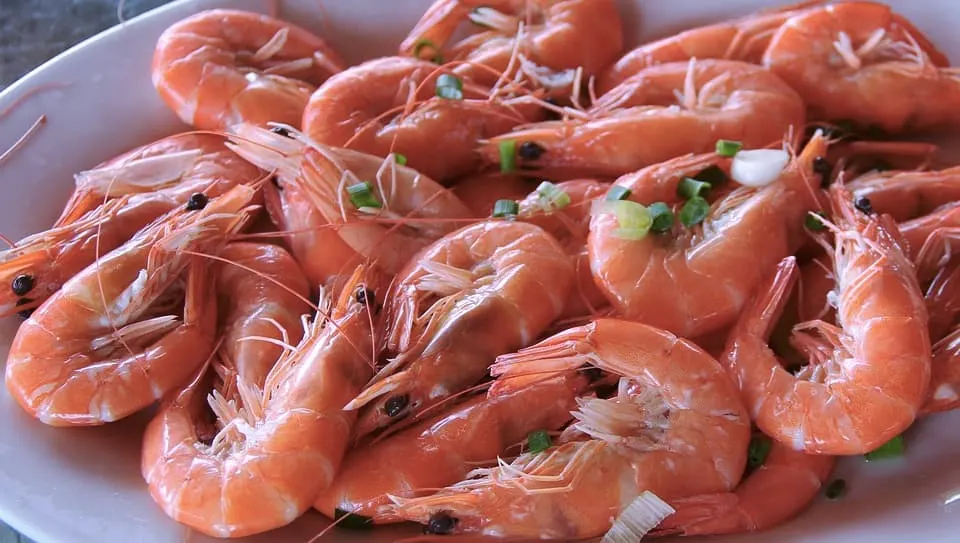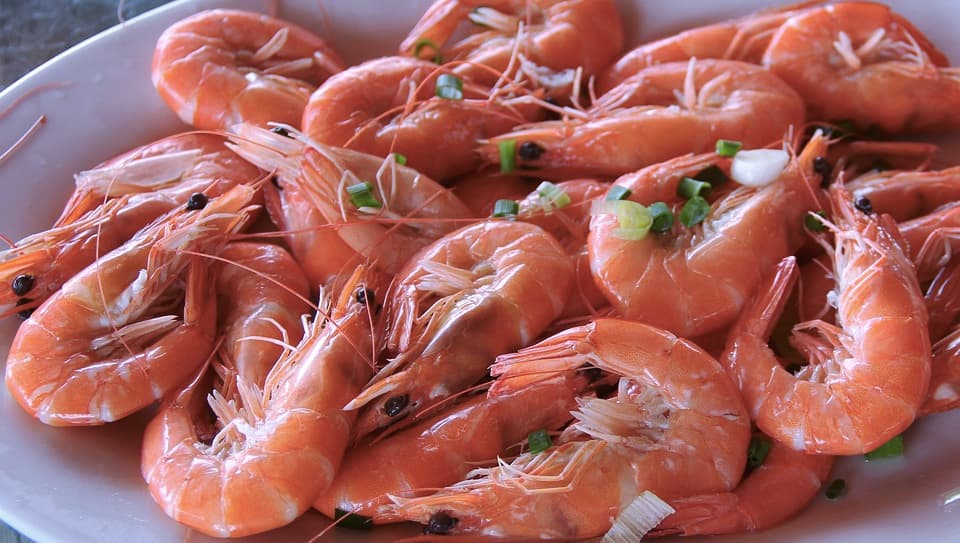 Southwest Florida and Florida in general are famous for their fresh seafood.

So, there's no trip to southwest Florida without pampering yourself with seafood. Go for shrimp tacos, scallops, fresh oysters, lobster pie, fried clams, fish & chips, and I assure you that you will be coming back to Southwest Florida regularly.
17. Tour wineries in Southwest Florida
Besides great seafood, Southwest Florida has good wines, including sparking wines and dessert wines too. Florida wines are made predominately from the Muscadine grape, which grows well in humid and warm Florida.
The Naples Winery, Catania's Winery in Englewood, Goodfellas Cafe and Winery in Sarasota, St. Armands Winery in Sarasota, Fiorelli Winery and Vineyard in Bradenton, Rosa Fiorelli Winery & Vineyard in Bradenton, and Bunker Hill Vineyard & Winery in Parrish are some of the best wineries in Southwest Florida.
So, if you love good wines, don't forget to taste Florida wines in a winery in Southwest Florida!
Wrap-Up: Best Things to Do in Southwest Florida
From fossil hunting on the Peace River to kayaking through mangrove forests, Southwest Florida is the perfect destination for outdoor adventurers and nature lovers alike. With its white sandy beaches, diverse ecosystem, rich cultural scene, and plenty of unique wildlife opportunities, there's something here for everyone to enjoy.
Of course, this list is only a handful of the best things to do in Southwest Florida. There's plenty more from high-end shopping malls to botanical gardens, and even places to enjoy live music.
With so many unique experiences in one place, it's easy to see why this part of Florida remains such a popular destination year after year. So, if you're after an adrenaline rush or just ready for some laid-back beach time, SWFL is the perfect spot to visit, I highly recommend it!
FAQ
What is the hottest month in SW Florida?
The hottest month in Southwest Florida is August, with July as a close second. It's the time of year when temperatures can range anywhere from the 70s to the 90s. It's also incredibly humid and can be uncomfortable to stay outside for long periods of time, especially mid-day.
Are there alligators in Southwest Florida?
Yes, absolutely! Southwest Florida is home to several species of alligators (including the American crocodile!) and they can be found in the many fresh-water rivers, estuaries, and swamps in the area.
This post was written in collaboration with Marissa from Sunset Chasing Blonde. She writes travel guides for destinations around the globe, from the United States to South Africa. With her passion for discovering hidden gems and memorable experiences, Marissa gives readers a unique perspective for an unforgettable trip.