The following article shows my 10 day Israel itinerary for my upcoming trip to Israel.
On my Israel travel blog, I hope to give useful guidelines and Israel travel tips to all travelers, especially to all independent travelers like me, who are planning their first trip to Israel.
If you are thinking of 10 days in Israel and planning your 10 day trip to Israel, I suggest taking a look at my Israel itinerary to get insights on where to go in Israel, what to see in Israel, what to visit in Israel, and what to do in Israel.
THIS POST MAY CONTAIN COMPENSATED LINKS. PLEASE READ MY DISCLAIMER FOR MORE INFO.
This well-planned 10 day Israel itinerary I tailored for myself. After visiting Israel, I can warmly recommend my 10 days in Israel itinerary to anyone who wants to see the best of Israel in 10 days.
10 DAYS IN ISRAEL ITINERARY
Next two months I will be traveling to Israel, Jordan, and Egypt.

Past few days I've been planning my upcoming trip to Israel and nailing my Israel itinerary. A good thing is my trip to Israel is not (so) tightened by time.
My return ticket is from Cairo in two months. A not-so-good thing is that my trip could possibly become tightened by my budget. Apparently, Israel is an expensive country.
However, it seems like 10 days in Israel should be fine for a first-time visit to Israel. Or better to say, to get a glimpse of Israel.
The point is, talking about the size Israel is not a big country at all. For example, Israel is the same size as Albania, smaller than Hawaii, and even 3 times smaller than Croatia, my homeland. But beyond the shadow of a doubt, modern Israel is a unique fusion of various cultures accompanied by a long and hectic history.

The diverse range of cultural influences in the Holy Land resulted, among other things, in modern Israeli cuisine which is one of the most appealing and delicious cuisines in the World. Meeting local people, learning about their history and culture, and trying to understand their perspectives, views, and feelings about the World through their eyes and hearts are what travel is all about. And in that sense, contemporary Israel offers a plethora of exceptional and unparalleled experiences to its visitors.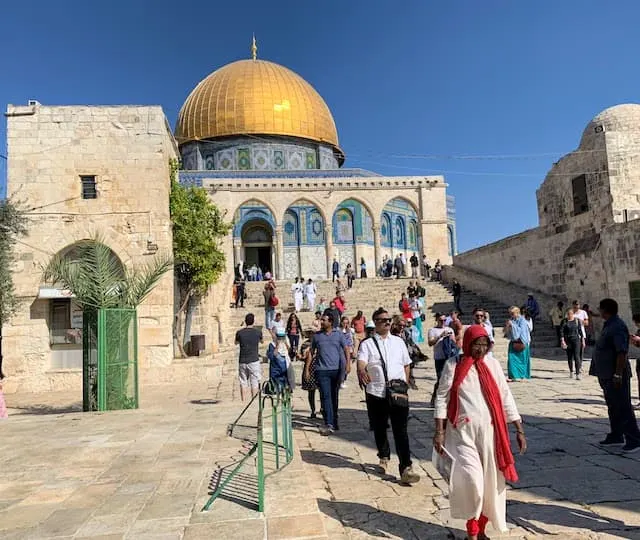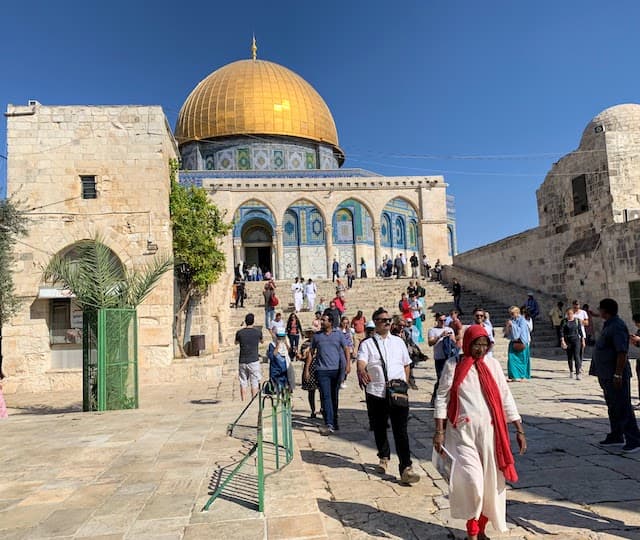 Israel itinerary 10 days
10 DAY ISRAEL ITINERARY: 10 days in Israel & the West Bank
ISRAEL IN 10 DAYS
I am planning to travel to Israel for 10 days by public transport as an independent traveler. For the vast majority of my time in Israel, I am going to use public buses. Because of that, I am planning immediately on my arrival to get a Rav Kav Card at Ben Gurion Airport in Tel Aviv.
Rav Kav Card is an Israeli top-up smart travel card. It means, that if someone puts 100 NIS (New Israeli Shekels) on the card, they will get 20% extra or 120 NIS travel worth using. For someone who is going to use public buses a lot, what's my case, this is a great deal.
But, let's take a look at my draft of my 10 days Israel itinerary.
ISRAEL 10 DAY ITINERARY:
Day 1-2: Tel Aviv
I am flying to Ben Gurion Airport in Tel Aviv and my Israel trip is officially starting in Tel Aviv.
2 days in Tel Aviv should be enough to get insights into the city for a first-time visit. Tel Aviv is famous for its nightlife, but I am not into parties and clubbing. I love the expression 'Tel Aviv plays, Jerusalem prays' though.
But what I find interesting is that modern Tel Aviv is a creative and startup hub. Without any question, I am looking forward to checking out the ancient port of Jaffa, the Carmel food market, Bauhaus buildings of the White City, graffiti in the Florentin neighborhood, arty and quirky Neve Tzedek neighborhood, Tel Aviv beaches, and trendy cafes in Rothschild Boulevard.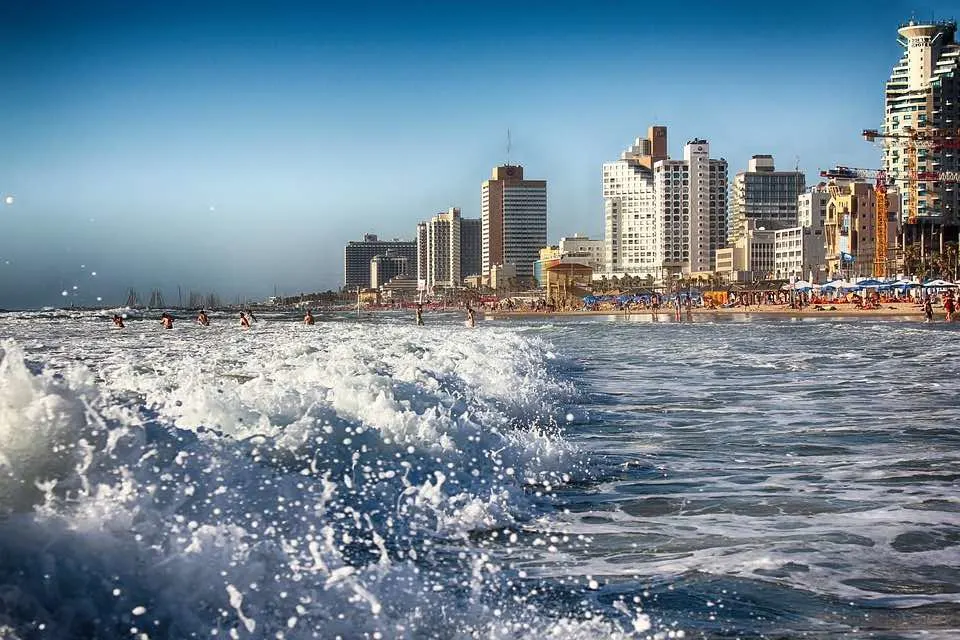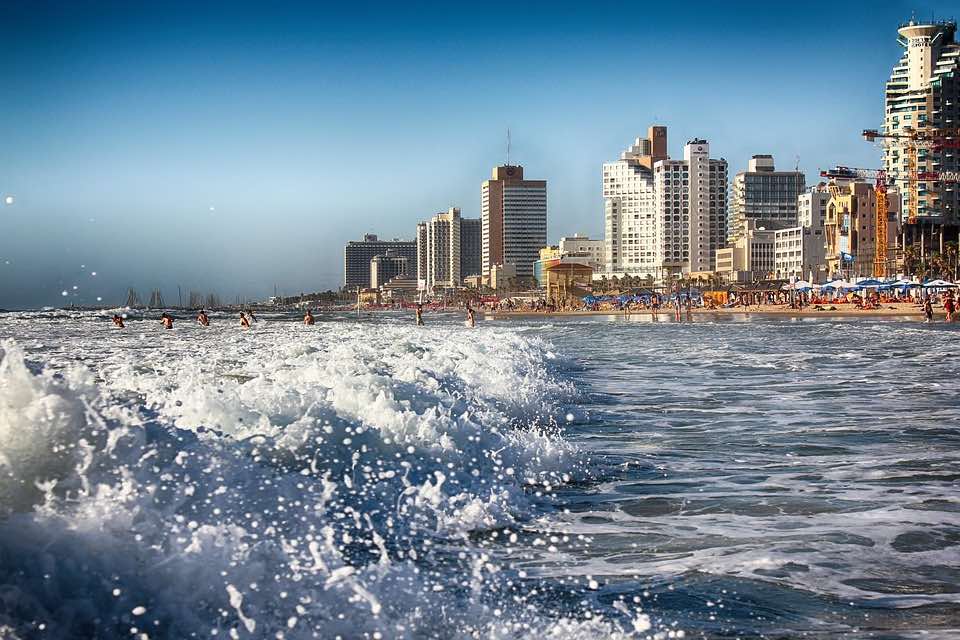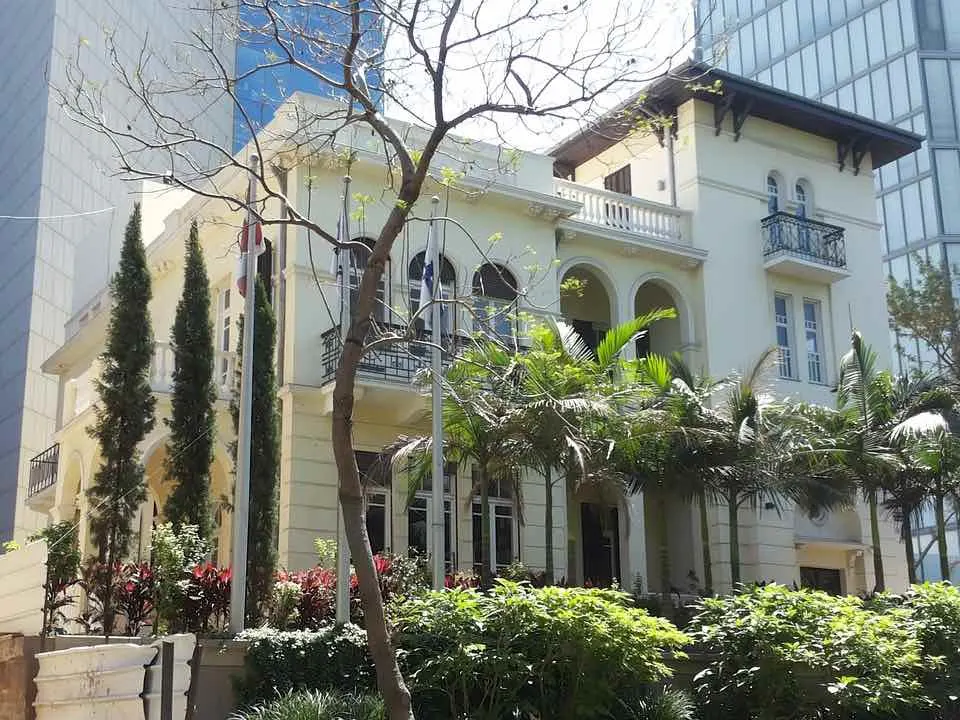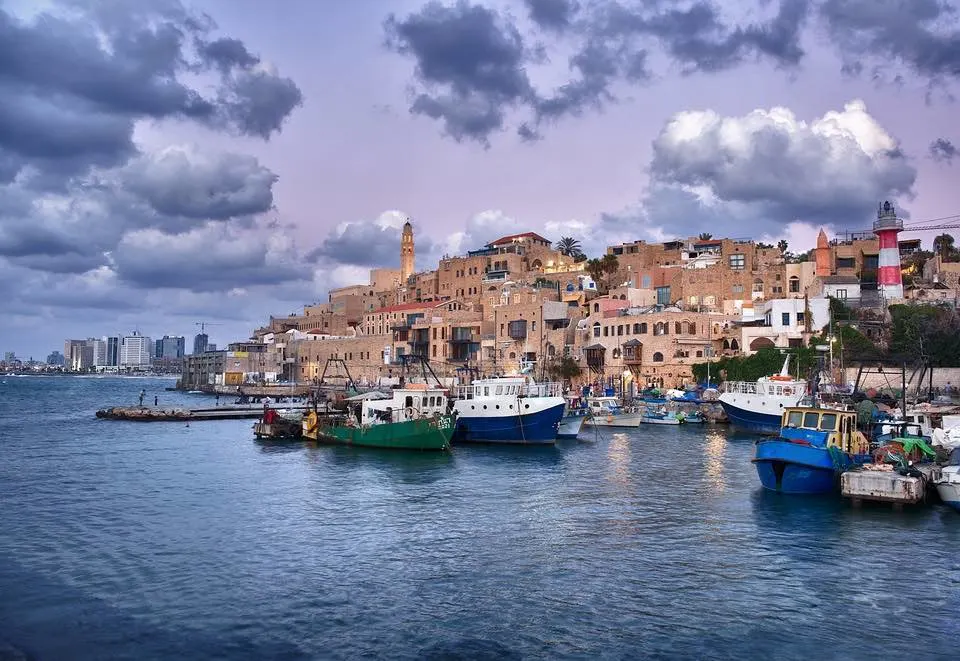 Day 3: Haifa and Acre
On my third day in Israel, I am heading from Tel Aviv to Haifa and Acre (Akko) by train. Planning to spend half of the day on each.
First I am going to Akko and then to Haifa. I am planning to take a bus from Haifa to Tiberias the next day.
Akko is an ancient 4,000-year-old town with a long history tracking down to Romans, Greeks, Crusaders, and Arabs. On my Israel bucket list are the Old Town of Akko with the old fishing harbor, the souk (market), the Crusader city, the citadel with the khan, and the Al Jazzar mosque.
Later on, I would love to catch a ferry from Old Akko to Haifa Port to enjoy the views of the sea, the coastline (just to mention, Lebanon is only 20 miles away from the Akko), and the Caramel Mountain on my arrival to Haifa.
In Haifa, I want to walk the magnificent terraces of the Bahai Gardens, see the Shrine of the Bab, explore the German Colony, and visit the Stella Maris Carmelite Monastery and Elijah's Cave.
Optionally I will take one day more to spend in this area.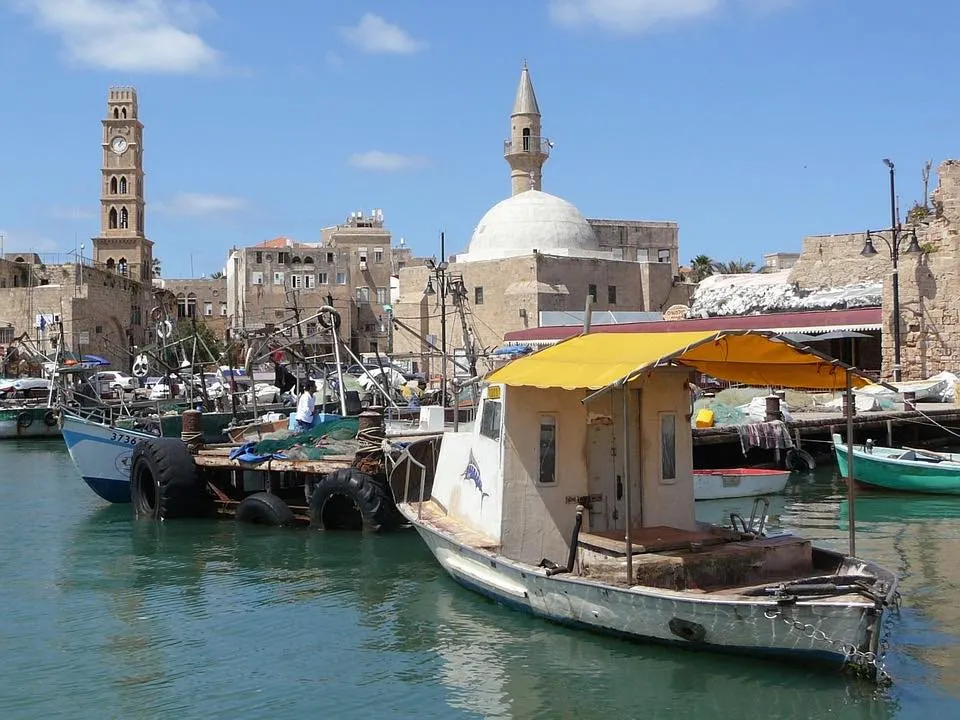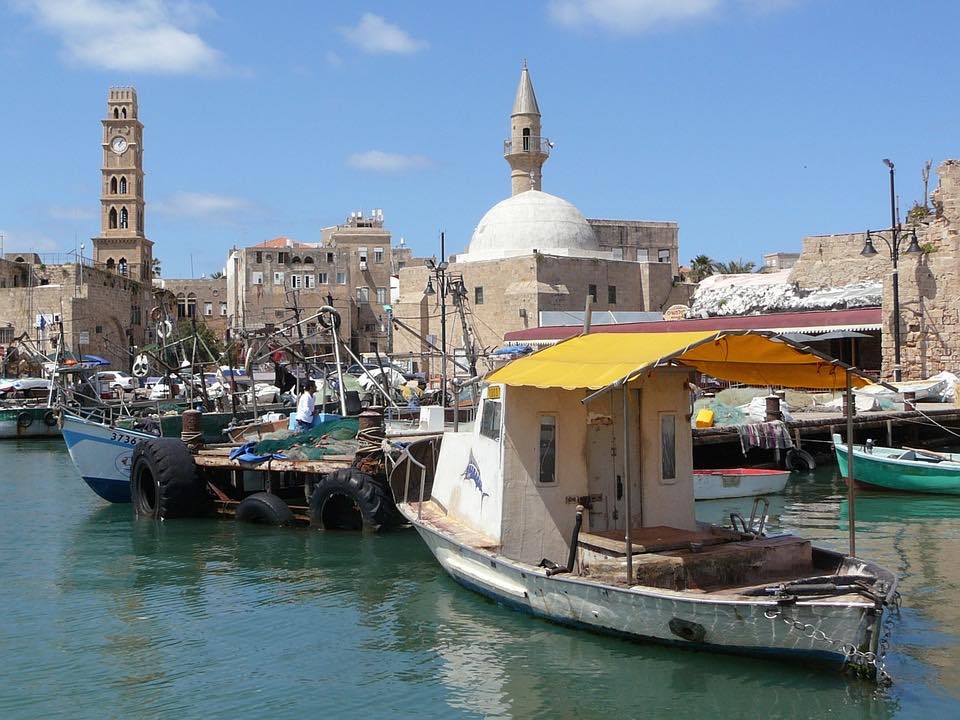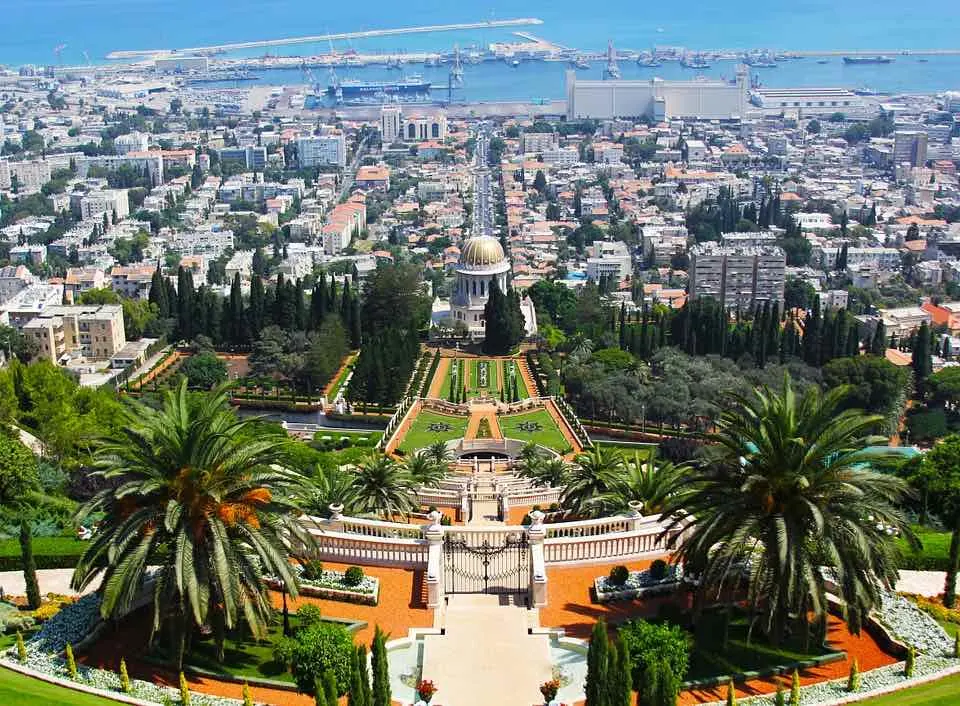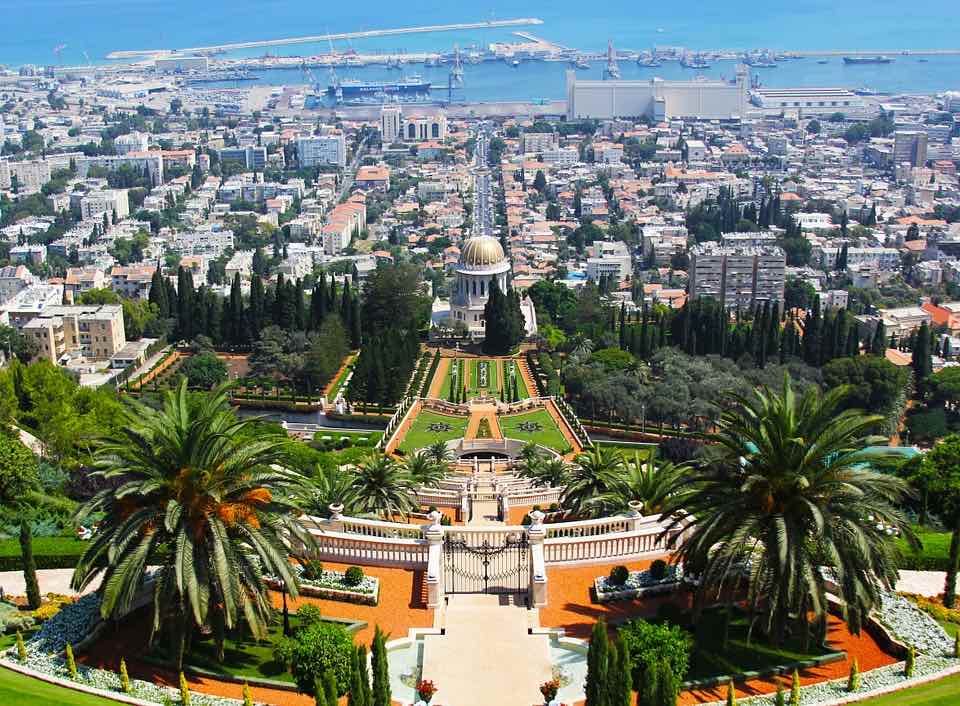 It is easy to travel from Haifa to Akko, and vice versa. The train ride between Akko and Haifa lasts about 20-25 minutes.
Day 4: Tiberius, Galilee Sea, and Nazareth
My route is taking me from Haifa to Tiberius on the Galilee Sea and then from the Galilee Sea to Nazareth.
There is a direct bus from Haifa to Tiberias. Every 15-20 min Egged bus No.430 goes from Haifa's Merkazit Hamifratz Central Bus Station (platform 10) to Tiberias. The ride takes about 70 min.
In Tiberias, I am planning to have some Galilee lakeside time enjoying the views of the Golan Heights and ancient Gadara in Jordan and take a boat tour on the mythical and Biblical lake (the Sea of Galilee) where once Jesus made the miracles of walking on the water and feeding a bunch people with only one fish.
Later during the day, I am proceeding with my Israel trip itinerary and going to Nazareth, the childhood home of Jesus. Buses No. 430 and No. 836 go from Tiberias Central Station (near the market) to Nazareth Center (near the Church of the Annunciation).
I am planning to spend a night in Nazareth before departing for Jerusalem early in the morning on the next day.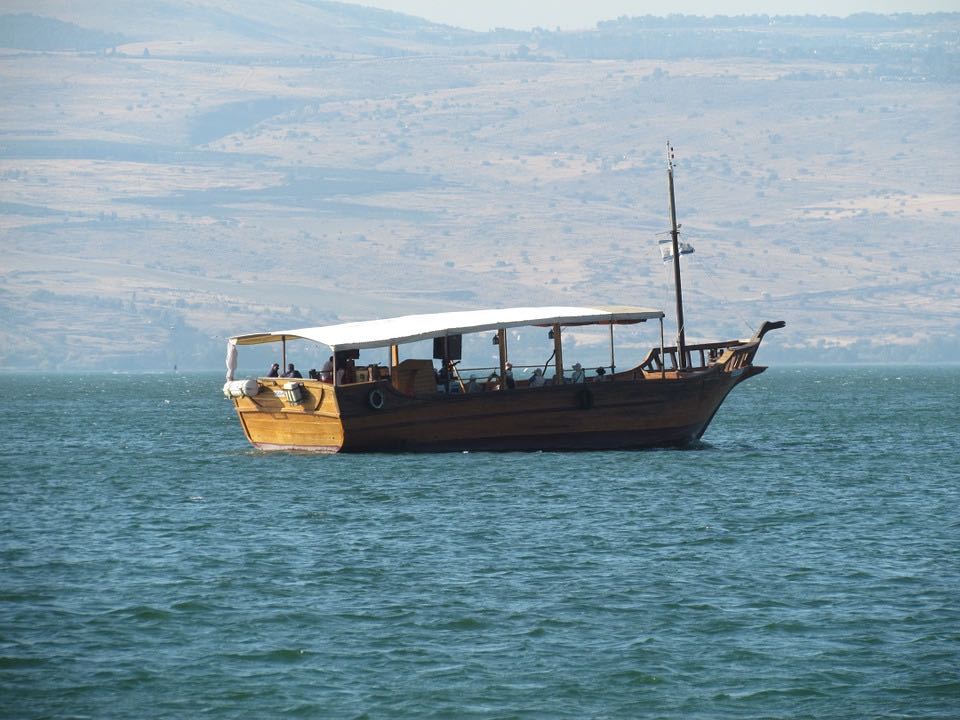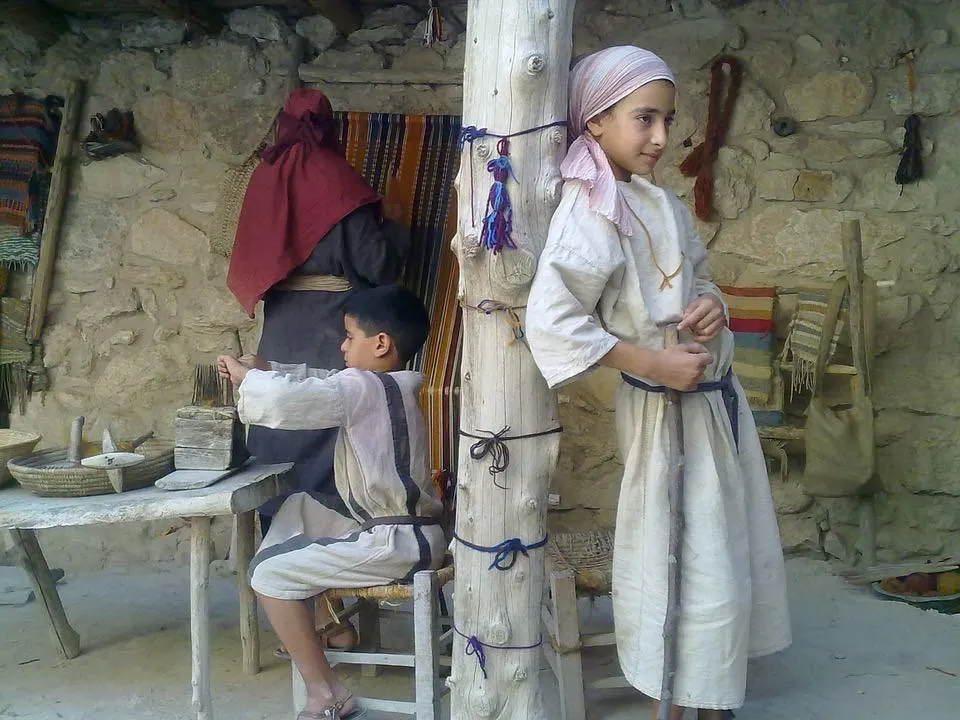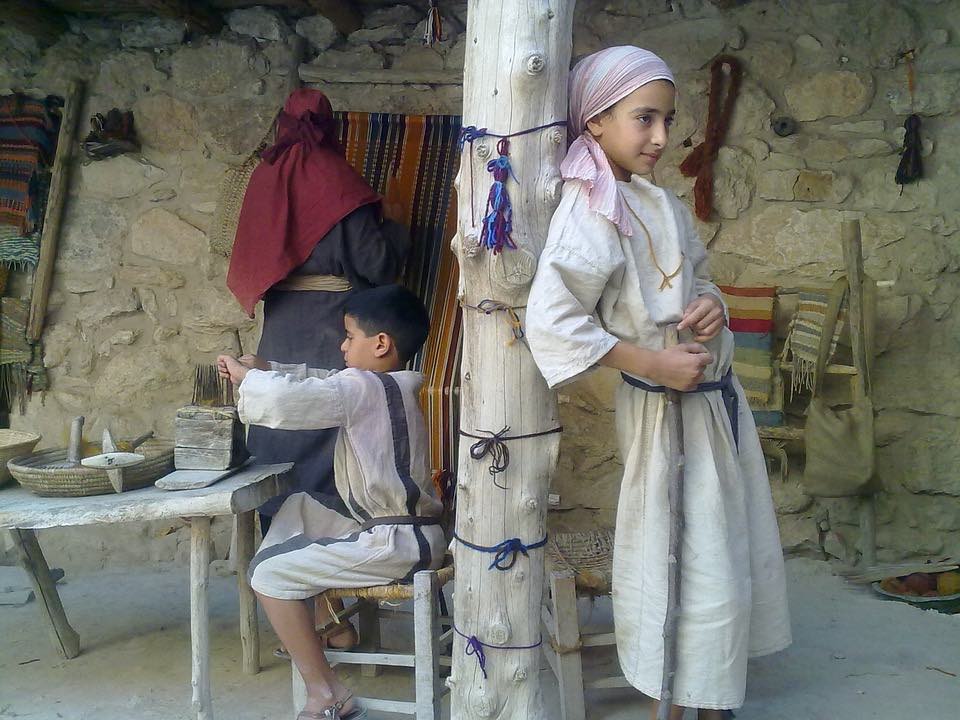 Day 5: Jerusalem
My next stop is the city of Jerusalem. Egged public bus No 955 goes from Nazareth to Jerusalem.

I have a feeling that I might fall in love with Jerusalem. I am trying my best not to have expectations though. I am trying to be cautious about not getting disappointed.
I am excited (Ah, expectations! Need to bite my tongue – edit, re-edit, re-re-edit this…) to witness the Old City of Jerusalem, the Church of the Holy Sepulchre with the Tomb of Christ, the Via Dolorosa, the Mount of Olives with the Gethsemane Garden, the Room of the Last Supper, the Dome Rock, to leave a note with my prayers in between the wall's cracks the Wailing Wall, to buy some fresh fruits on the Machne Yehuda Market in the New City … to write down some of my wishes.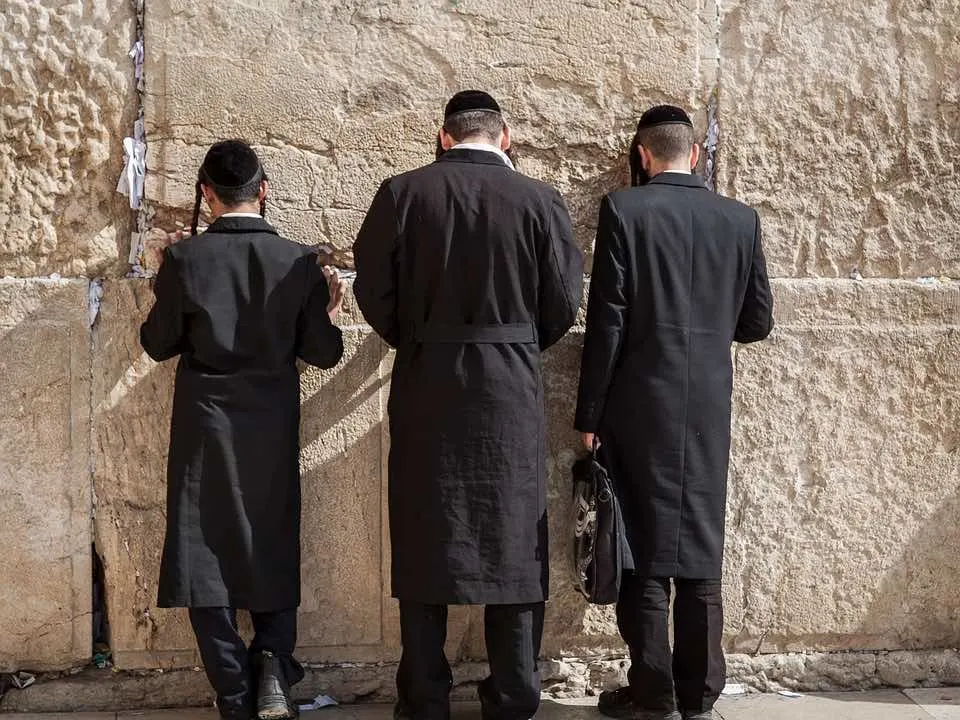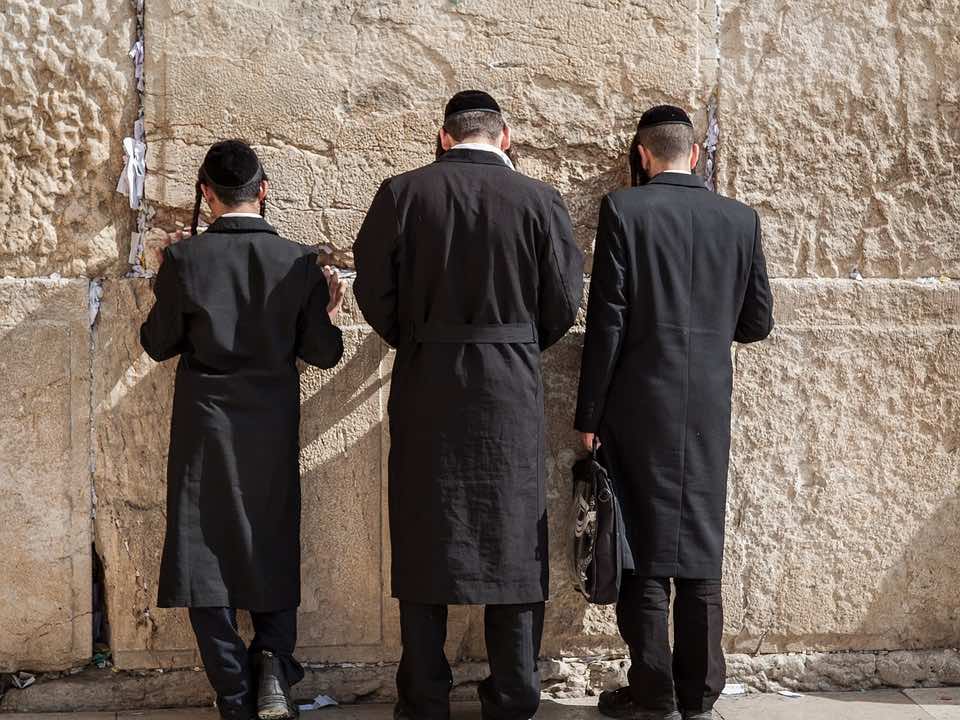 Day 6: Bethlehem (the West Bank)
Ok, I know. Bethlehem is on the West Bank. And I am renaming my itinerary to a '10 day Israel & the West Bank itinerary'.

Usually, visitors take a half-day tour from Jerusalem to Bethlehem. It costs around 55 USD per person. I might take a public Palestinian bus No. 21 from the East Jerusalem Bus Station. The ticket should be around 1,40 USD (5 NIS).

The tours are good for security concerns. But I am an independent traveler who prefers to do what local people do. And as long as local people go by bus, I am doing the same. However, so far my votes are going to take a public bus. I even got a tip to stay in Bethlehem instead of Jerusalem, for Bethelem is much cheaper than Jerusalem. This is something to take into account. Most likely, I will be back in Jerusalem to take sleep and on the next day, I will go to Jericho. The options are still open and I am going to decide on the site.

However, the Church of Nativity, the Milk Grotto, the Chapel of the Holy Innocents, the Mosque of Omar, the Coptic church, the Armenian monastery, the Greek Orthodox monastery … – I am coming! Ugh, this line just reminded me how much history there is in Bethlehem!

UPDATE: I took white-blue Palestinian bus No. 21 at East Jerusalem Bus Station next to the Damascus Gate in Jerusalem and went to Bethlehem. A one-way ticket from Jerusalem to Bethlehem was 1,9 USD 7 (NIS). The bus ride was perfectly safe with absolutely no disturbances or any kind of stress.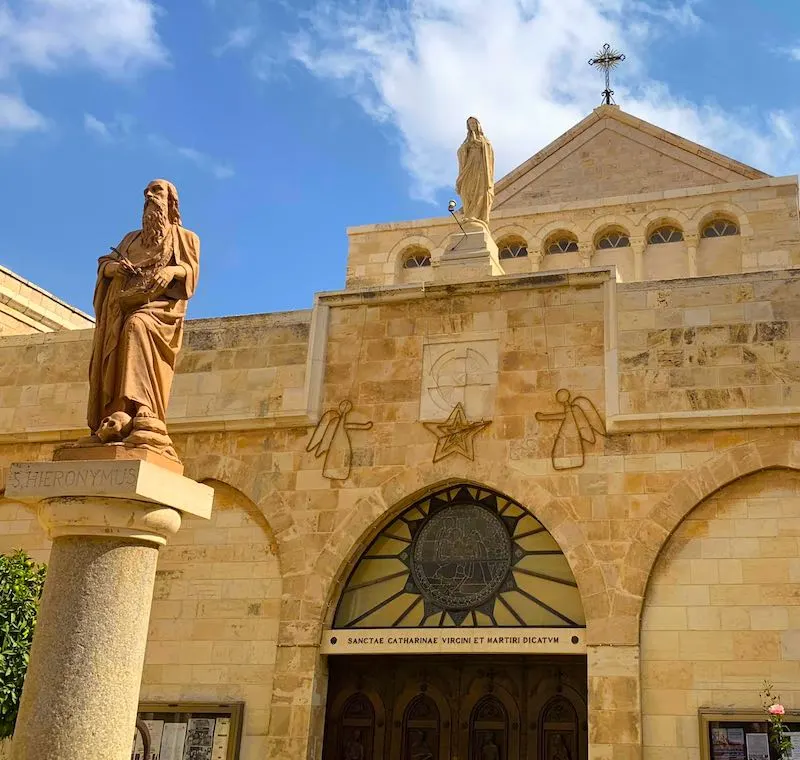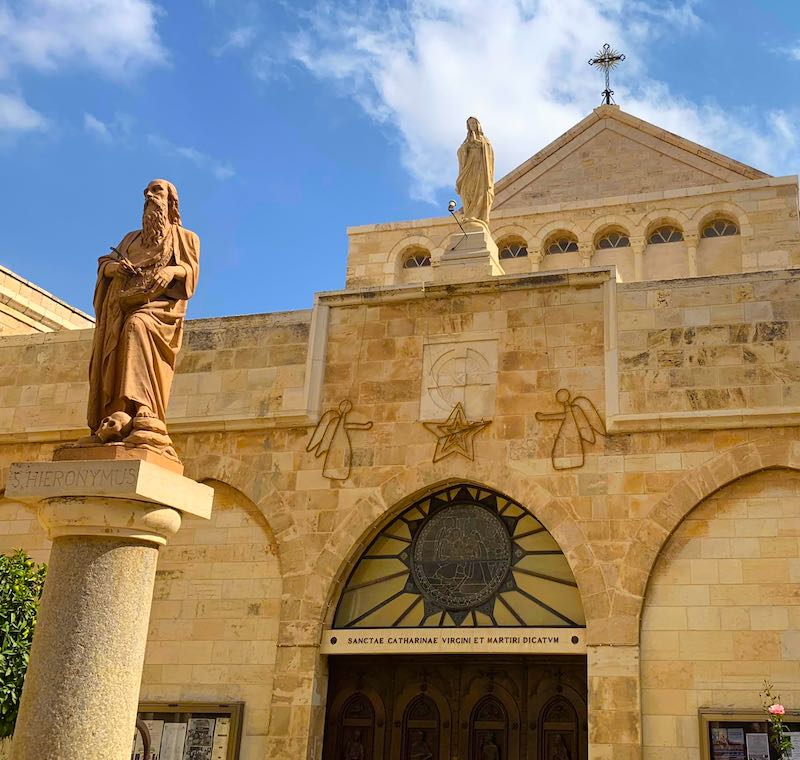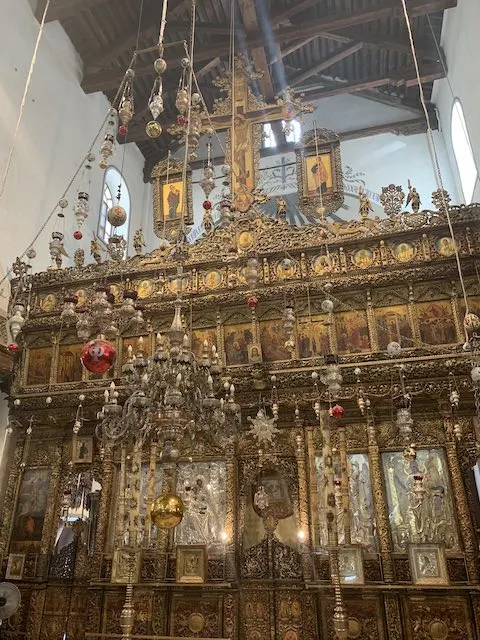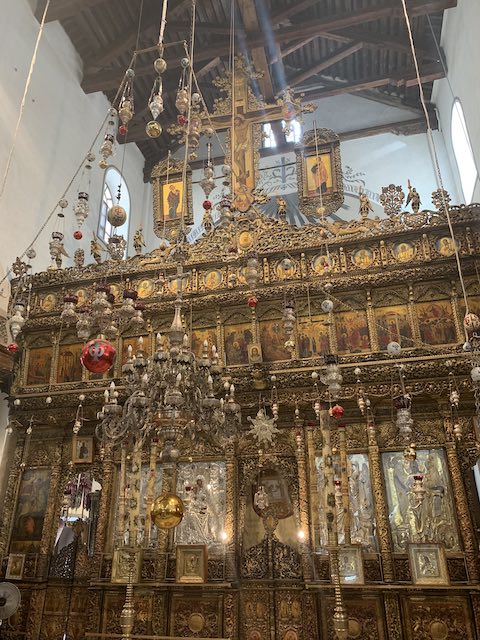 Day 7: Jericho (the West Bank)
Jericho is said to be the oldest town on Earth. A more than 30,000-year-old town. Too good to be missed, I would add. Mountain of Temptation, Zaccheus Tree, Elisha's Spring, and Tel el-Sultan are sites to see in Jericho. I hope to check them all out.

There is also one more option. There's a possibility of visiting Jericho and Bethlehem in one day from Jerusalem. For independent travelers who prefer traveling on their own, there should be a bus opposite the Damascus Gate in Jerusalem driving to Abu Dis. Just before Abu Dis the passengers who wish to proceed to Jericho, should get off the bus and take a 20-min walk or a taxi ride to Jericho. From Jericho, there is a bus back to Abu Dis and from Abu Dis to Bethlehem. Most likely by the time I reach Jerusalem, I will get better insights into this.

In any case, there's also an option to visit Bethlehem and Jericho from Jerusalem on a day trip.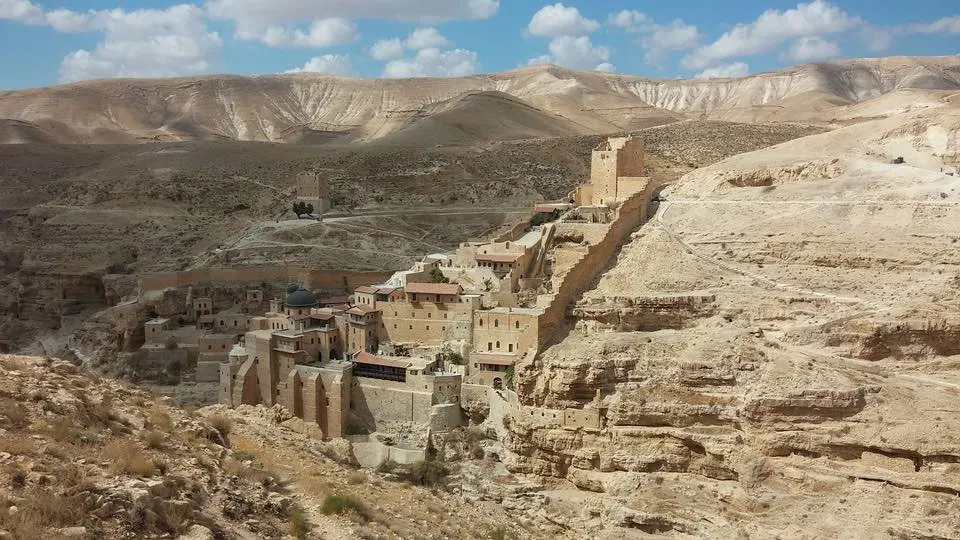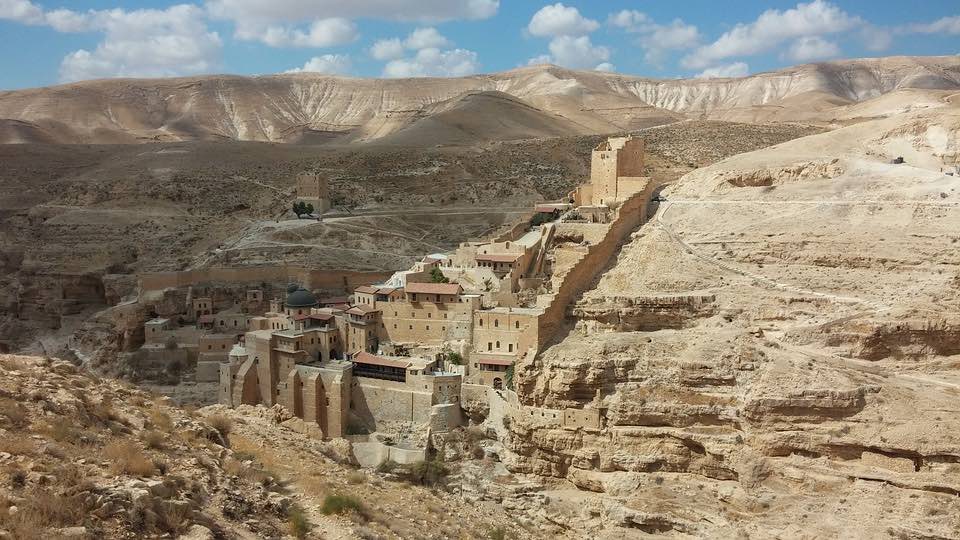 UPDATE: In Bethlehem, I have decided to visit Hebron instead of Jericho. So, in Bethlehem, I took a Palestinian shared taxi called 'servicees' to Hebron. My one-way ticket from Bethlehem to Hebron was 2,7 USD (10 NIS). From Hebron, I went back to Jerusalem by public bus and paid the bus ticket 2,7 USD (10 NIS).
Visiting Hebron and the Ibrahimi Mosque in Hebron unexpectedly brought one of the most memorable moments of my trip.
For people who don't know, the Cave of the Patriarchs in Hebron (also called the Ibrahimi Mosque) is one of the holiest sites on Earth. It holds the tombs of three biblical couples: Abraham and Sarah, Isaac and Rebeckah, and Jacob and Leah.
Sadly, the Cave of the Patriarchs in Hebron is divided into a mosque and a synagogue. Muslims are not allowed to enter the synagogue and Jewish people are not allowed to enter the mosque. As a Christian, I was allowed to visit the mosque and the synagogue.
I visited Ibrahimi Mosque in Hebron just before the start of the afternoon prayers. Immediately after visiting the mosque, I went to the synagogue where afternoon prayers started.
At the time of prayers, I stood in the synagogue listening to the prayers of a rabbi and an imām simultaneously.
Those were some of those blissful moments in life when I felt truly blessed and grateful!
READ MORE: Popular Holy Sites in Israel and the West Bank
Day 8: the Dead Sea, Ein Gedi, the Judean Desert, and Masada
Egged bus No. 486 goes directly from the Jerusalem Central Bus Station (platform 5) to the Dead Sea, Ein Gedi, and Masada.

Dead Sea beaches are only a one-hour drive from Jerusalem, but to be honest, the Dead Sea is pending on my Israel itinerary. After Israel, I am heading to Jordan and there I could reach the Dead Sea. But, Ein Gedi's natural spring in the Judean Desert on the Dead Sea is making me ponder on this.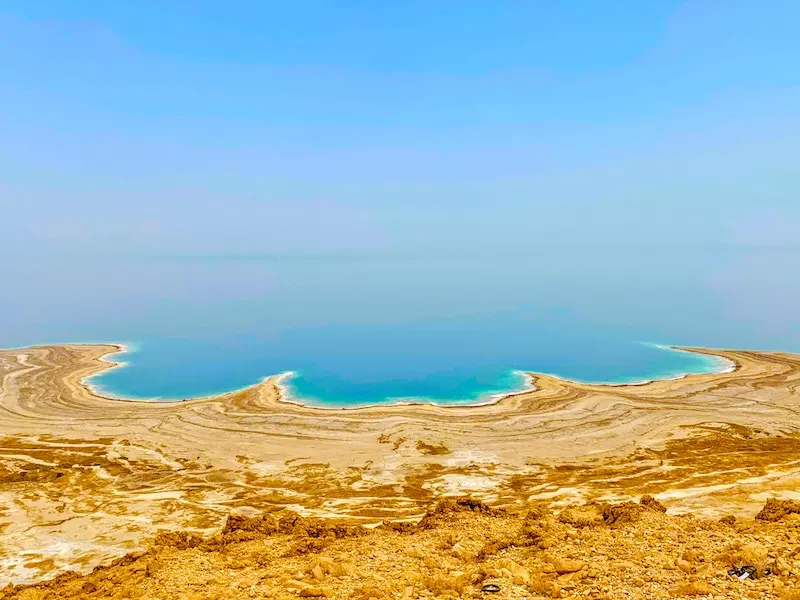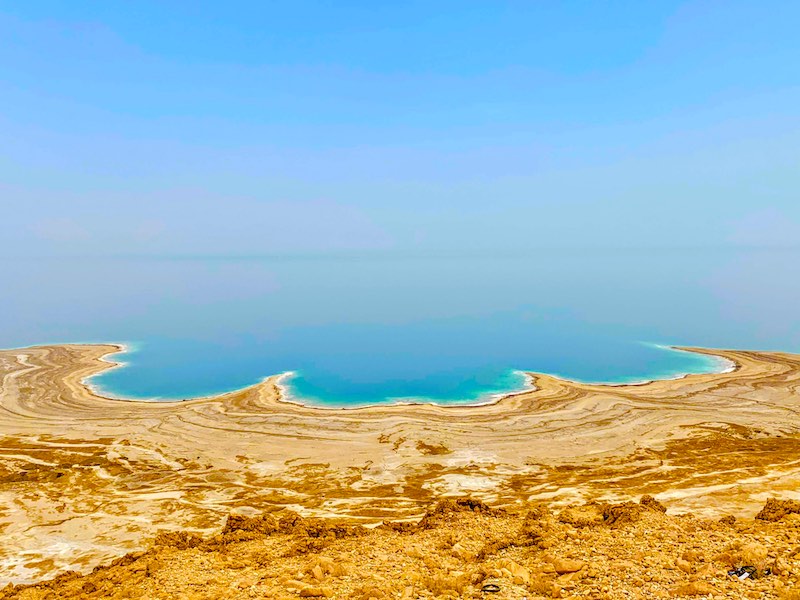 If I decide to go directly to Masada, the ride will last only a few minutes.

Photos of the Masada fortress on a rock plateau in the Judean Desert have been jaw-dropping for me all my life. The story of the mass suicide of almost 1,000 people to escape slavery is one of the saddest stories in history ever.
In the late afternoon after visiting Masada, I am heading to Eilat. A 3-hour bus drive takes from Masada to Eilat.
For people who feel more comfortable traveling with tours, there is a great day tour from Jerusalem to Masada and the Dead Sea.
UPDATE: I've hiked Masada for a sunrise. It was one of the most spectacular experiences in Israel!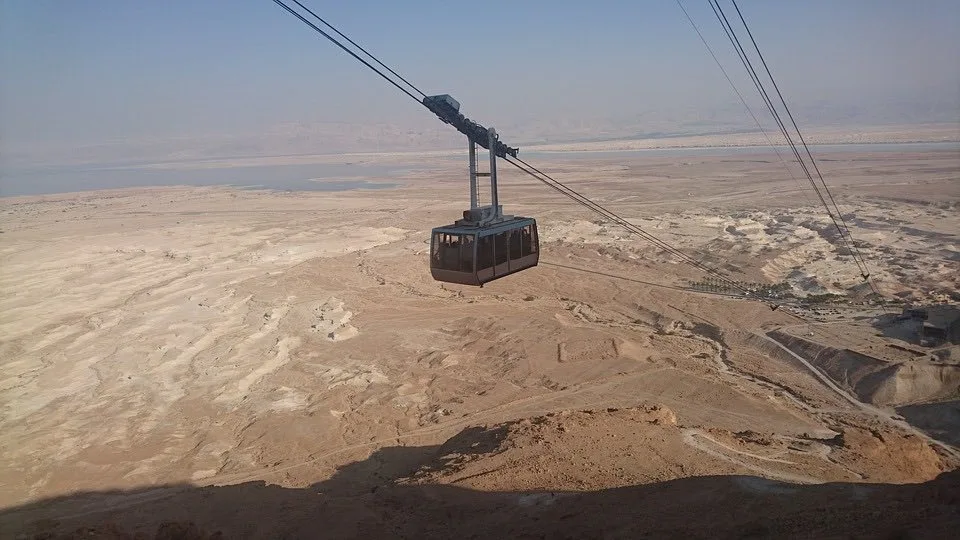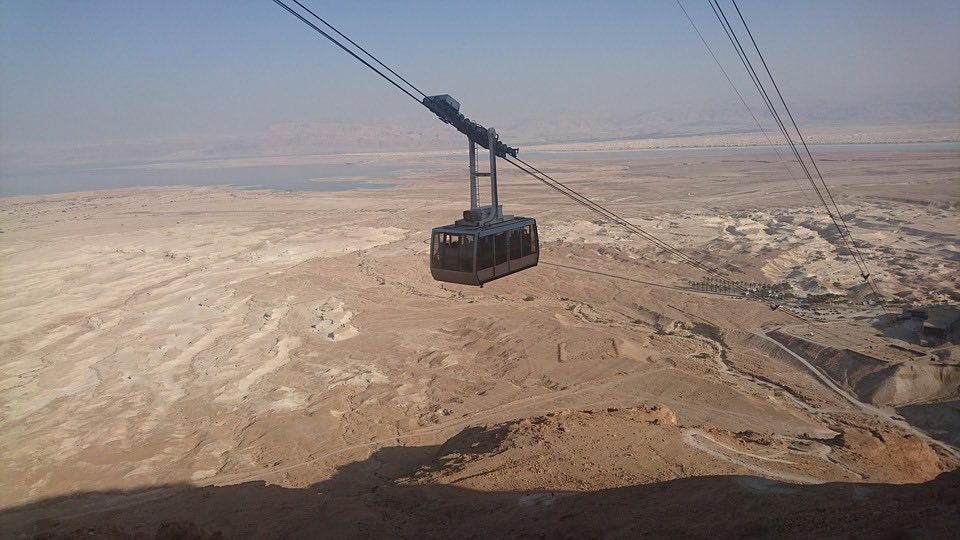 READ MORE: Hiking Masada in Sunrise
Day 9-10: Eilat
In this draft of my Israel itinerary, I am taking 2 days in Eilat. Maybe one of the two days I will use for some of the options (one more day in Jerusalem, or Haifa).
Eilat is a well-known Israeli resort town on the Red Sea, especially famous for glorious sunsets and swimming with not caged dolphins on the Dolphin Reef beach.
Besides that, the unearthly Red Canyon with widely praised Red Canyon hikes is located near Eilat. But Eilat is also convenient for crossing the border with Jordan.
The Yitzhak Rabin/Wadi Araba border is the border crossing between Eilat in Israel and Aqaba in Jordan. The border is located only 3 miles (5 km) north of Eilat and 5 miles (8 km) north of Aqaba. On the Yitzhak Rabin/Wadi Araba border I am planning to say Goodbye (or, See you again) to Israel and Hello to Jordan.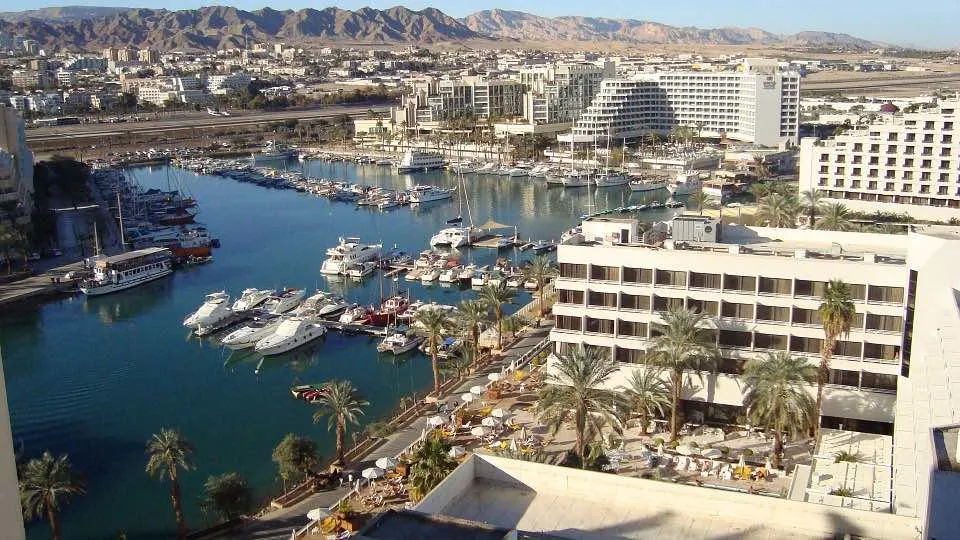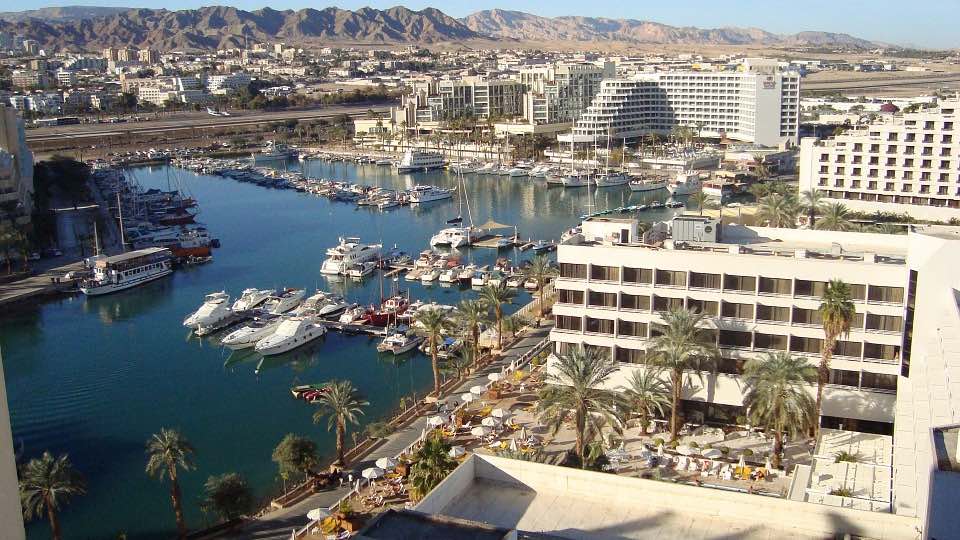 UPDATE: I have crossed the Yitzhak Rabin/Wadi Araba border and entered Jordan from Israel. On the border, you need to pay the Israeli exit fee of 105 NIS (29 USD). Israelis don't stamp the passport on the Yitzhak Rabin border, but entering Jordan overland you get a Jordanian stamp on the Wadi Araba border which consequently confirms that you came from Israel.

PS: On my trip to Israel and discovered how delicious food in Israel is. Just to remind you, Israeli shakshouka is one of the most famous dishes in the world. Check out my post Popular Israeli Food!
MAP OF MY 10 DAYS IN ISRAEL ITINERARY
10 days in Israel itinerary
BEST TIME TO VISIT ISRAEL
If you are reading my 10-day Israel itinerary, most likely you are planning a trip to Israel. And you are interested also in what is the best time to visit Israel.

The best seasons for traveling to Israel are fall (September to November) and spring (March to May) for moderate temperatures. Daily average temperatures go around 26°C (79°F) in fall and spring in Israel.

Summer in Israel could be extremely warm with daily average temperatures around 33°C (90°F) and many heatwaves. Winter in Israel comes with daily average temperatures of around 10°C (50°F), lots of rain, and even the possibility of snow in Jerusalem.

So, the best time for visiting Israel is from September to November and from March to May for pleasant and dry weather.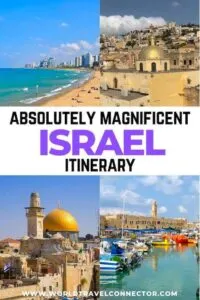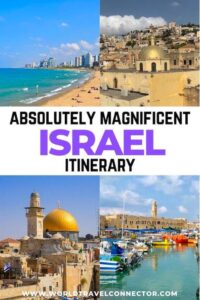 RECOMMENDED READ: ISRAEL TRAVEL GUIDES
Essential Israel (Full-color Fodor's Travel Guide)
Israel & the Palestinian Territories (Lonely Planet's Travel Guide)
Jerusalem, Israel and the Palestinian Territories (DK Eyewitness Travel Guide)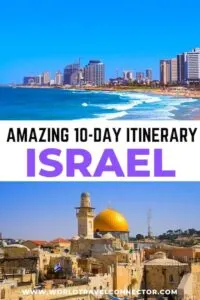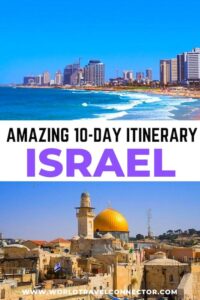 Water-resistant anti-theft day bag that charges your gadgets
Top-rated ultra-high capacity Anker portable charger
Canon G7 X Vlog Camera
Travel scarf with secret hidden pockets
Anti-Theft Rfid blocking travel wallet
Do you like my DIY 10 day Israel tour?
Have you been to Israel? What were the highlights of your trip to Israel?
Do you have any suggestions for my Israel itinerary 10 days? Any other places to visit in Israel, things to do in Israel, and things to see in Israel?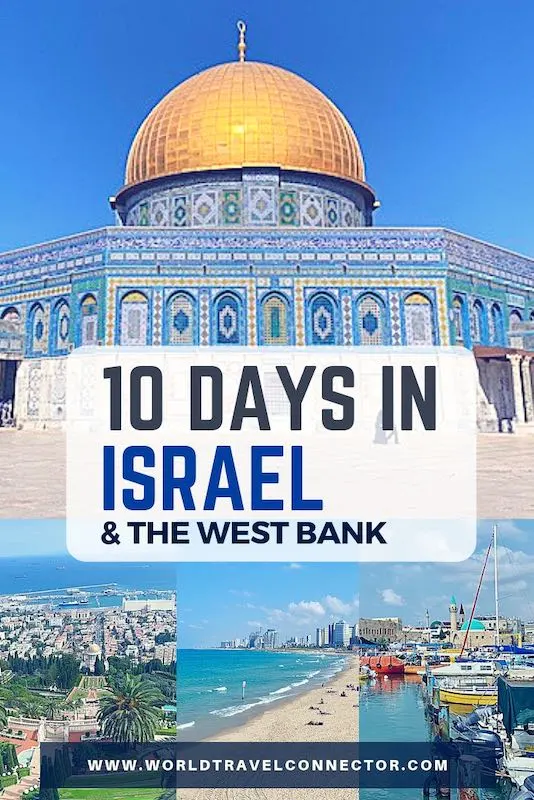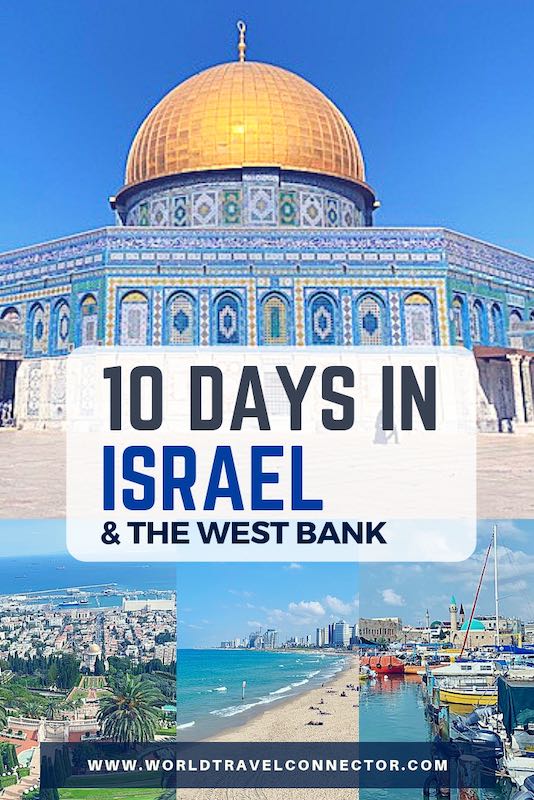 YOU MIGHT ALSO ENJOY TO READ
Hiking Masada in Sunrise
Popular Israeli Food
Popular Holy Sites in Israel and the West Bank