Looking for some great vacation ideas in the U.S.? What about the USA southwest road trip? My American southwest road trip is on my list of the best road trips I have ever taken.
Want to find more about a perfect southwest roadtrip?! Read how to do the best southwest road trip ever, where to go in the southwest, what are the main southwest landmarks you need to see, what are the places to visit southwest, and how to plan your USA southwest road trip itinerary.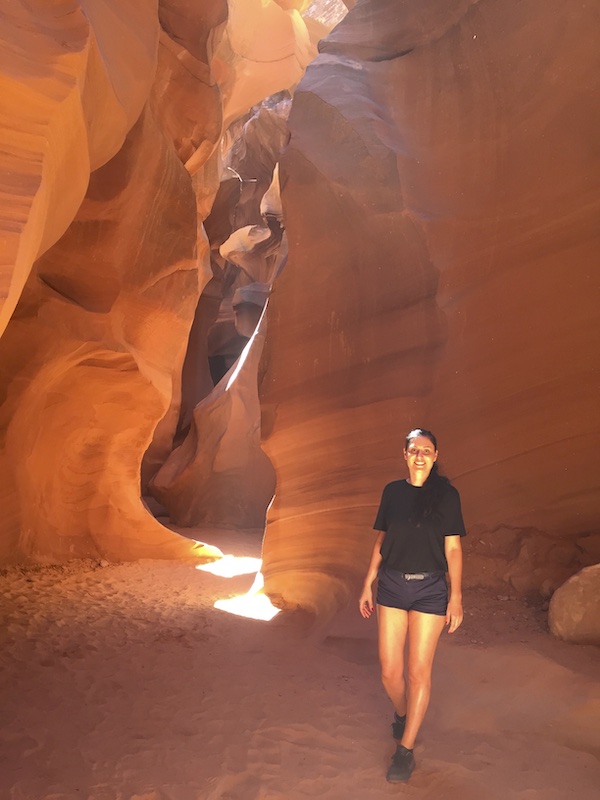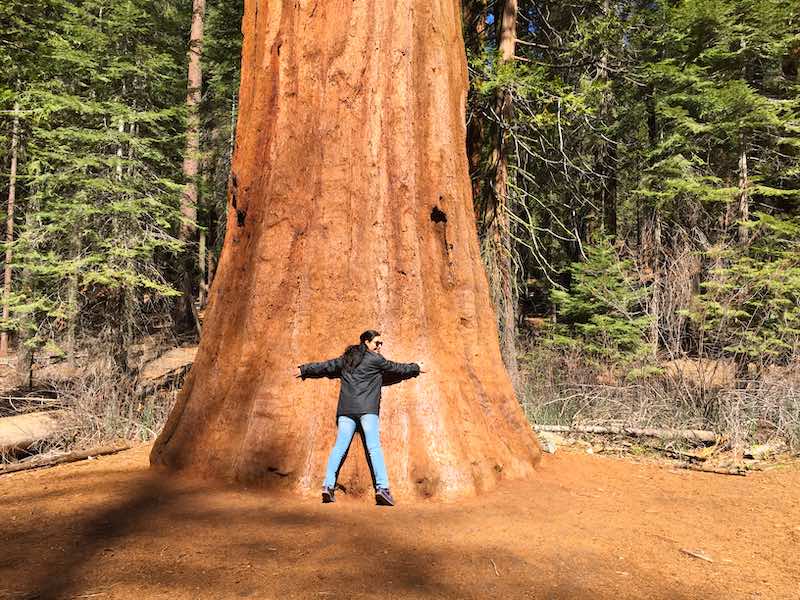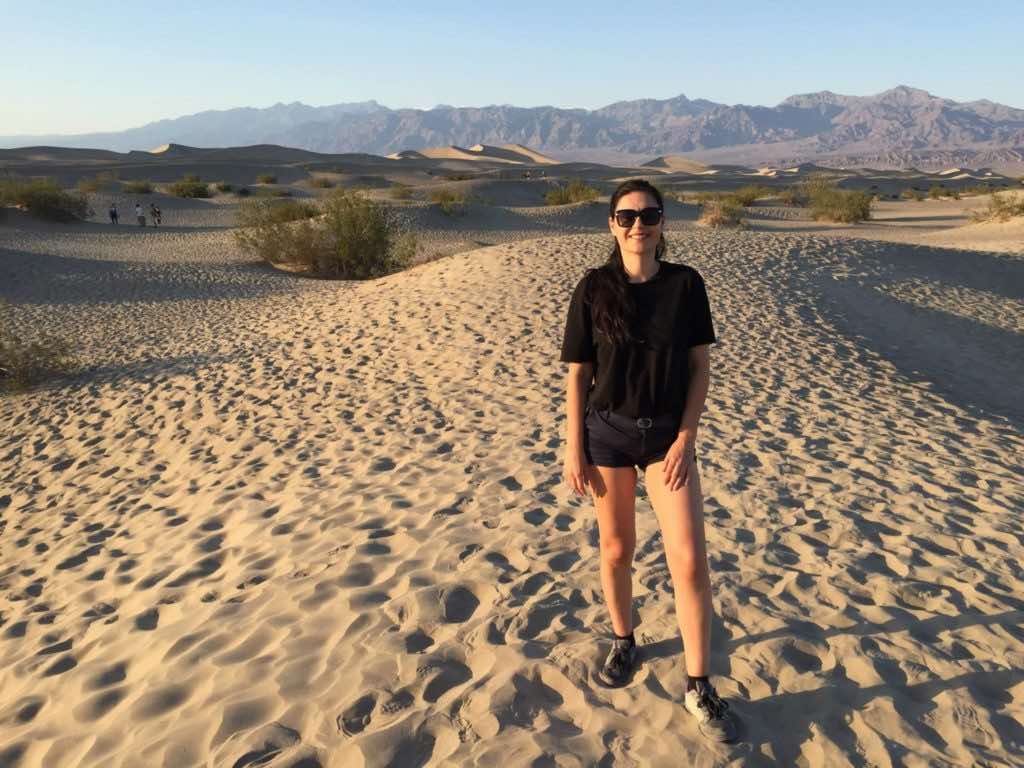 THIS POST MAY CONTAIN COMPENSATED LINKS. PLEASE READ MY DISCLAIMER FOR MORE INFO.
If you have never been to the American West and you want to visit Los Angeles, San Francisco, but your main goal is to see the world-famous USA southwest landmarks like Grand Canyon, Horseshoe Bend, and Antelope Canyon, this American road trip is for you. And I bet you want to take this USA southwest road trip, as the USA is one of the best countries to visit and southwest of the USA offers some of the most amazing and the best sites in the USA!
Here's a practical guide how to do USA southwest road trip with guidelines: where to go on American southwest road trip, how to plan a southwestern road trip route, how to see main southwest attractions in one road trip, how to make a perfect southwest national parks road trip, what are top things to do in the southwest and the best southwest destinations, how to do a road trip to Grand Canyon and what are must-have adventures in the American southwest.
USA SOUTHWEST ROAD TRIP ITINERARY
This southwest trip goes from Los Angeles to Palm Springs in California and takes you through the desert to magical Sedona and the town of Page with spectacular Horseshoe Bend and surreal Antelope Canyon in Arizona. The trip continues to unearthly Grand Canyon in Arizona and amusing Las Vegas in Nevada, to fascinating Death Valley, majestic Mariposa Grove of Giant Sequoia and breathtaking Yosemite NP and utterly unique San Francisco in California.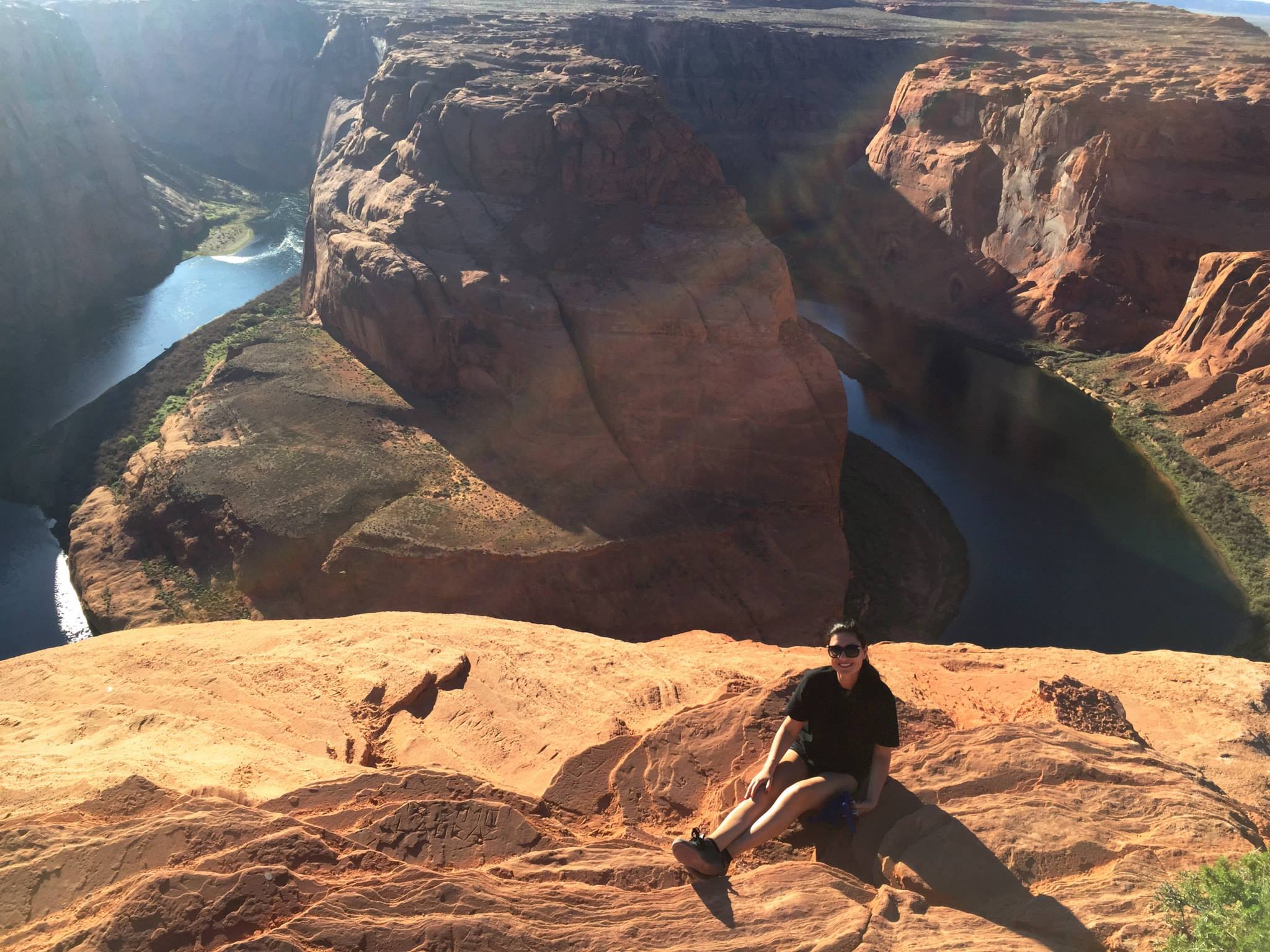 This USA southwest road trip starts in Los Angeles and ends in San Francisco. For this southwest USA road trip, you can hire a car at LAX Airport and return it at SFO Airport. Or if you prefer to give back the car in LA, you should know that the fastest route takes about 6 hours from SF to LA.
But you can also do this USA road trip in the opposite direction too, starting in San Francisco and finishing it in Los Angeles. The easiest way is to hire a car at SFO Airport and return it at LAX Airport.
Click here to get the best car rental rates:
LAX Car Rentals
SFO Car Rentals
Roadtrip southwest USA:
STEPS AND TRAVEL RESOURCES FOR YOUR PERFECT TRIP

1. Find and book your flight: Skyscanner
2. Find and book your stay: Booking.com, HotelsCombined.com
3. Find and book the best car rentals: Discover Car Hire
4. Get travel insurance (insure yourself against any accident, sickness, theft, and canceled flight): WorldNomads.com
5. Find and book great guided day tours: GetYourGuide, Viator
The first leg of this Southwest road trip from Los Angeles is the California-Arizona road trip, the second leg is the Arizona-Nevada road trip and the last leg is Nevada-California road trip.
Day 1-3: LOS ANGELES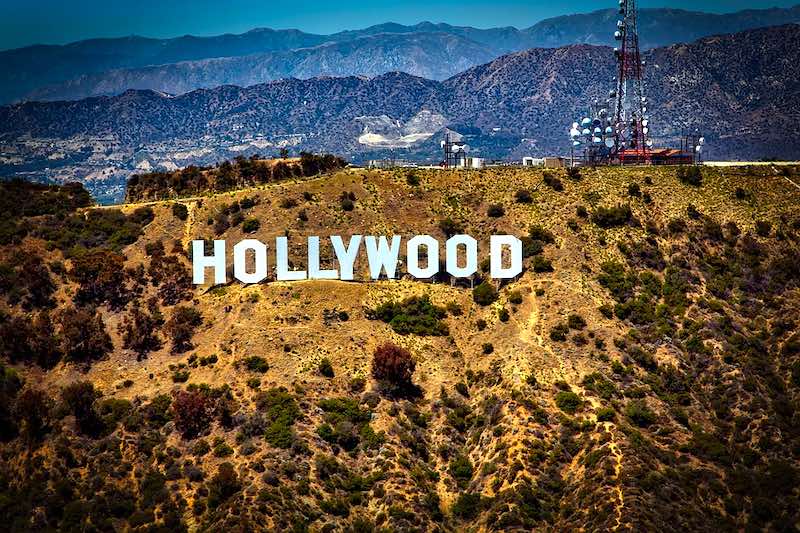 This suggested USA southwest road trip itinerary starts in Los Angeles. Rent a car and spend the first 3 days of your trip to get familiar with the City of Angeles. I would not recommend planning less than 3 days in Los Angeles as your first stop. Most likely you will be jet-legged if you are flying in from a distant place and because, above all, LA is an extremely spread-out city. That's why I suggest 3 days in LA.
On your first day head to LA Downtown, Rodeo Drive and Beverly Hills, and in the late afternoon to Griffith Park and Griffith Observatory for some great views of LA Downtown.
The next day head to visit Hollywood, walk on the Walk of Fame and visit Chinese Theatre. Drive to Hollywood Hills to see iconic Hollywood Sign, and take a drive on Mulholland Drive along the top of Hollywood Hills, and if you are taking this trip with your family you should definitely visit Universal Studios. Visiting Universal Studios is one of the most fun things to do with kids in LA!
On the third-day visit old Culver City, J. Paul Getty Museum Centre, and Getty Villa in Malibu. Stroll Malibu beaches and try some Californian seafood in Malibu. Or simply, go to Santa Monica and visit the original Farmers Market and have some beach time on Venice Beach.
But, if you want to make most of your time in a short time span, take a fantastic Privately Customized Tour of Los Angeles!
Where to stay in Los Angeles – recommended stay:
Downtown LA – Metro Plaza Hotel, The Los Angeles Athletic Club, Best Western Plus Dragon Gate Inn,
West LA – Hotel Angeleno, Best Western Royal Palace Inn & Suites, Luxe Sunset Boulevard Hotel,
Hollywood– Loews Hollywood Hotel, Elaine's Hollywood Bed, and Breakfast
West Hollywood – Sunset Marquis Hotel, Ramada Plaza West Hollywood and suites, Grafton on Sunset,
Venice Beach – Ramada Inn Marina Del Rey, The Kinney-Venice Beach, Hotel Erwin
Click here to get the best rates for your stay in Los Angeles
RELATED: 20 Absolutely Best Airbnbs in Los Angeles
On the 4th day, your USA southwest road trip officially starts. On the 4th day get up early in the morning and head to Palm Spring as early as possible to avoid crazy LA traffic. About a 2-hour drive will take you from Los Angeles to Palm Spring.
Next stop: Palm Springs
Day 4-5: PALM SPRINGS and SEDONA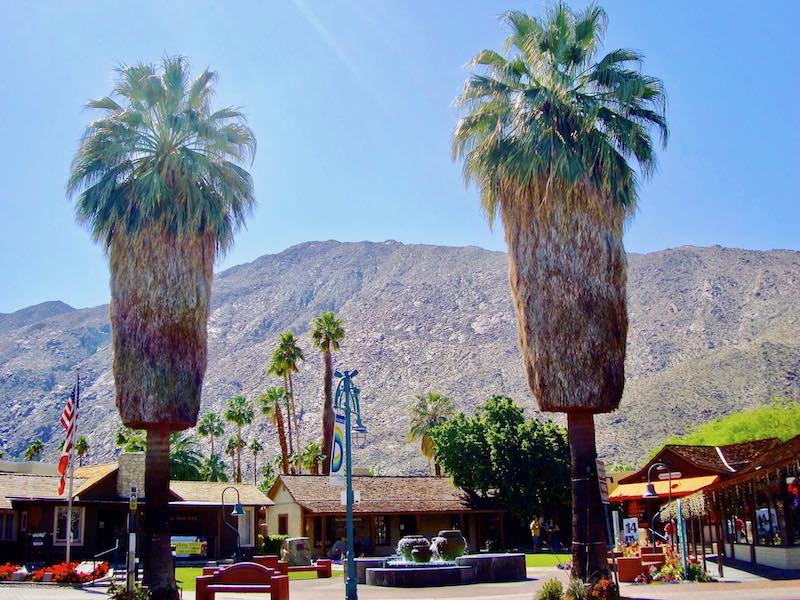 Distance from Los Angeles to Palm Springs is 107 mi (172 km). About a 2-hour drive following the I-10 E route will take you from Los Angeles to Palm Springs.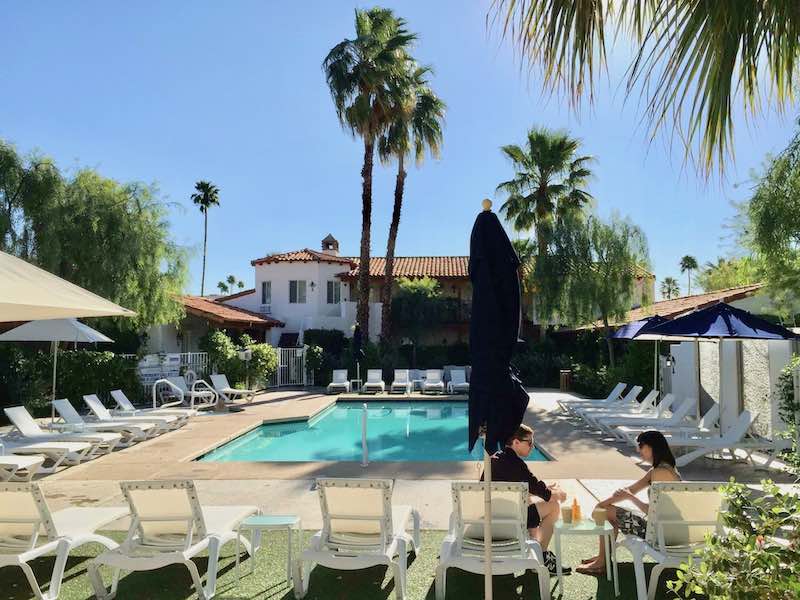 This desert oasis with the San Jacinto Mountains in the background is a perfect break before heading further to Arizona. Palm Springs has been a weekend getaway and retreat of many Holywood stars for centuries and it is famed for its mid-century architecture, hot springs, and gourmet restaurants. Make a quick stop in Palm Springs and refresh yourself in one of the fine restaurants in Palm Springs before you hit the road again.
If you are short with time, an hour and a half long tour The Legends & Icons Tour of Palm Springs could serve your sightseeing appetite in Palm Springs well.
If you admire the mid-century modern architecture, consider taking fabulous The Golden Days Tour-the 40's,50's 60's.
Next stop: SEDONA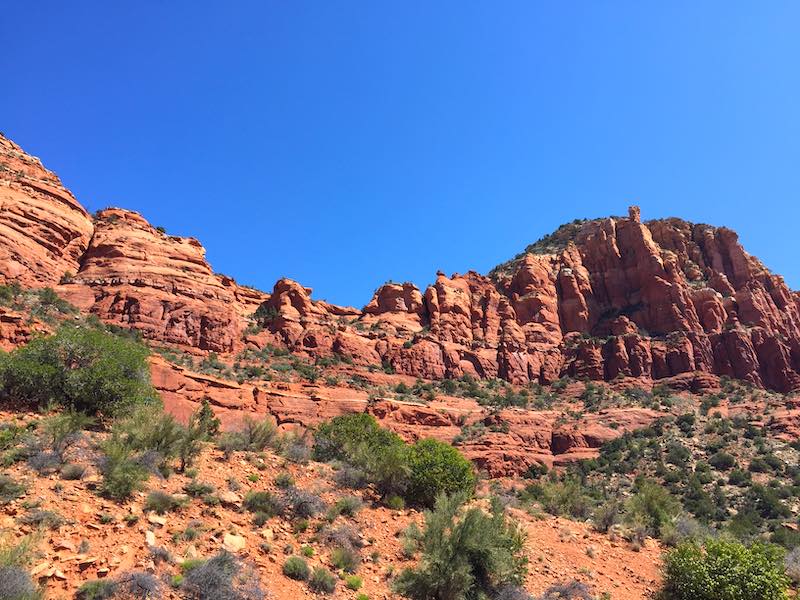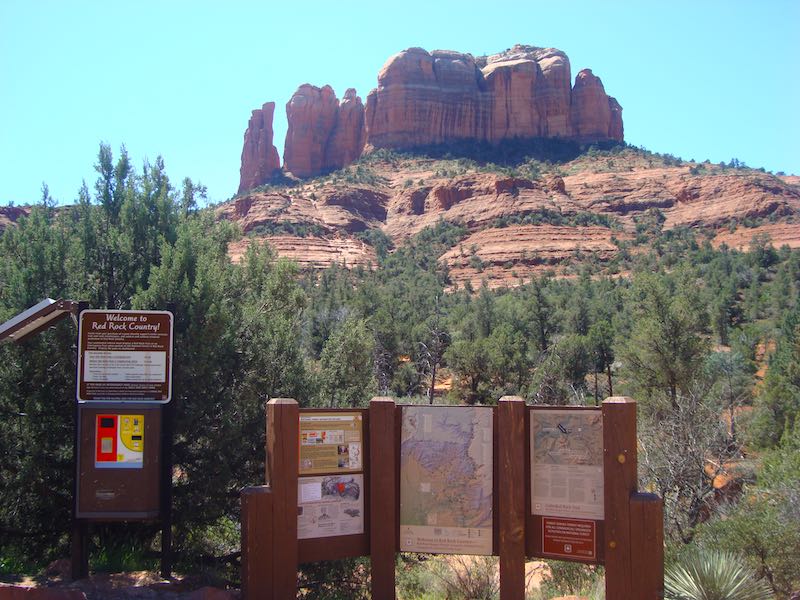 Distance from Palm Springs to Sedona is about 380 mi (605 km). About 5 hours and a half drive following the I-10 E route across the desert takes you to Sedona from Palm Springs. It means, on the 4th day when you reach Sedona, most likely it's going to be late afternoon. Therefore, you should plan 2 nights in Sedona to be able to enjoy the whole one day in Sedona to make most of it. Keep in mind, from Los Angeles to Sedona you will be driving almost 8 hours and you will drive through the desert that day.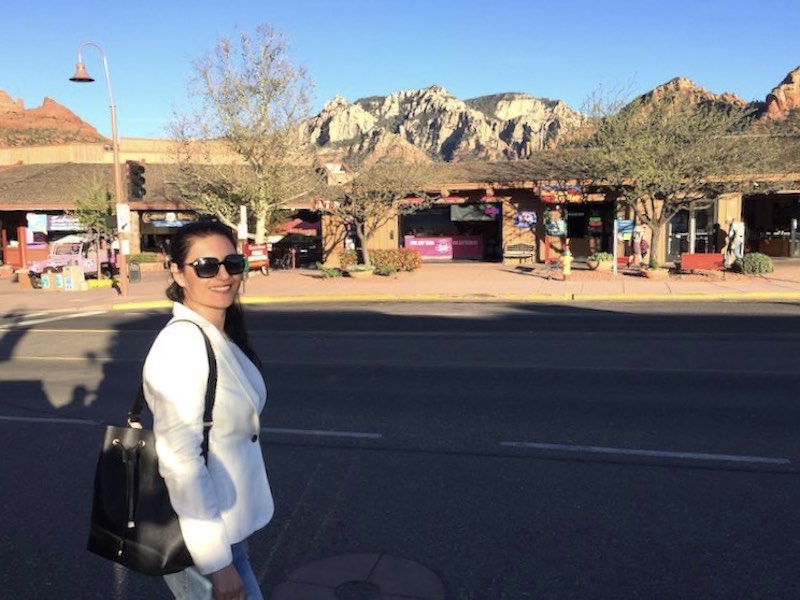 Magical Sedona is famous for its sublime setting among red mountains with pine forests and steep canyons, but also for art galleries and spas. When in Sedona, don't miss to check out the main sites to see in Sedona: Cathedral Rock, Bell Rock, Devil's Bridge, Chapel of Holly Cross. Or, if you are an outdoor lover like me, you should definitely check out some of the famous trails in Sedona like Red Rock Crossing, Cathedral & Bell Rock, Boynton Canyon. In case you didn't know, Sedona hikes are widely known as some of the best in the world!
I have to admit, I fell in love in Sedona. You might too! 😉
If you prefer guided tours, you can't get wrong with magical 2.5-hour Scenic Sedona Tour, exploring Sedona outback with a 1.5-hour Diamondback Gulch Jeep Tour from Sedona or adventurous 3-hour Sedona Off-Road Jeep Tour to Ancient Ruins.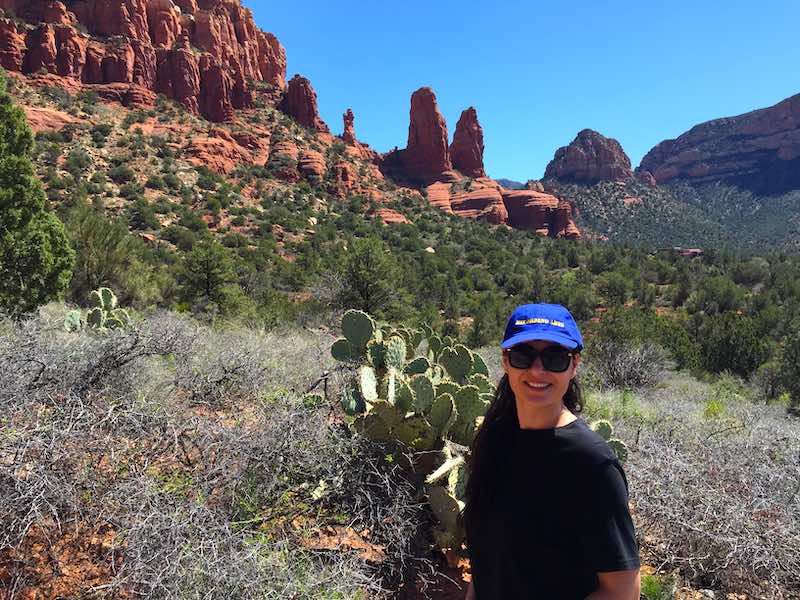 Where to stay in Sedona – recommended B&B and hotels in Sedona:
Arabella Hotel Sedona,
Cozy Cactus Bed and Breakfast,
The Penrose Bed & Breakfast
On the 6th day early in the morning head to the town of Page in Arizona.
Next stop: Page.
Day 6: PAGE, HORSESHOE BEND, and ANTELOPE CANYON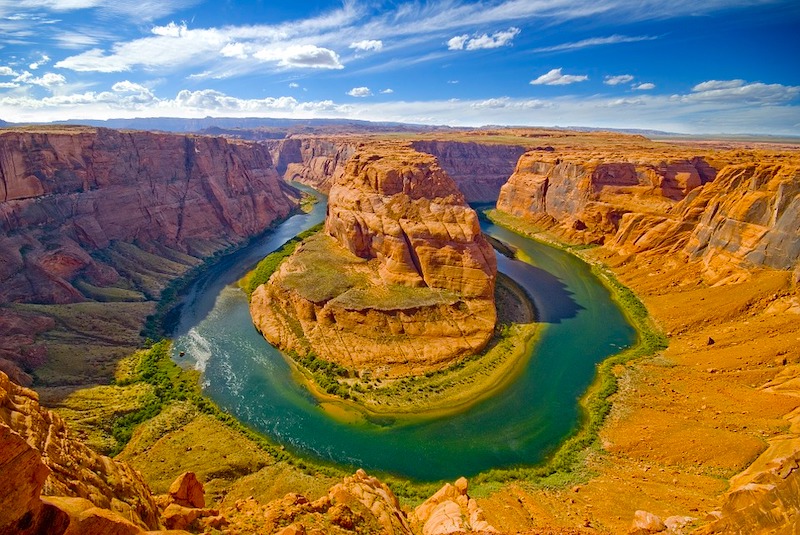 The distance between Sedona and Page is 163 mi (262 km). A 3 hour non-stop drive following the US-89 route will take you from Sedona to Page.
The town of Page is a small town in Arizona and there's not much to see in it, but on the outskirts of Page, you can find several most photographed sites in the U.S. and must-sees in the USA: Horseshoe Bend, Antelope Canyon, Glen Canyon Dam, and Lake Powel. Oh, yes, you will fall in love with those sites unquestionably! And you will keep them in your memories and cherish them in your heart for the rest of your life. Remember, the American southwest holds the best nature spots in the USA. And, Horseshoe Bend and Antelope Canyon are one of the best southwest nature spots for sure!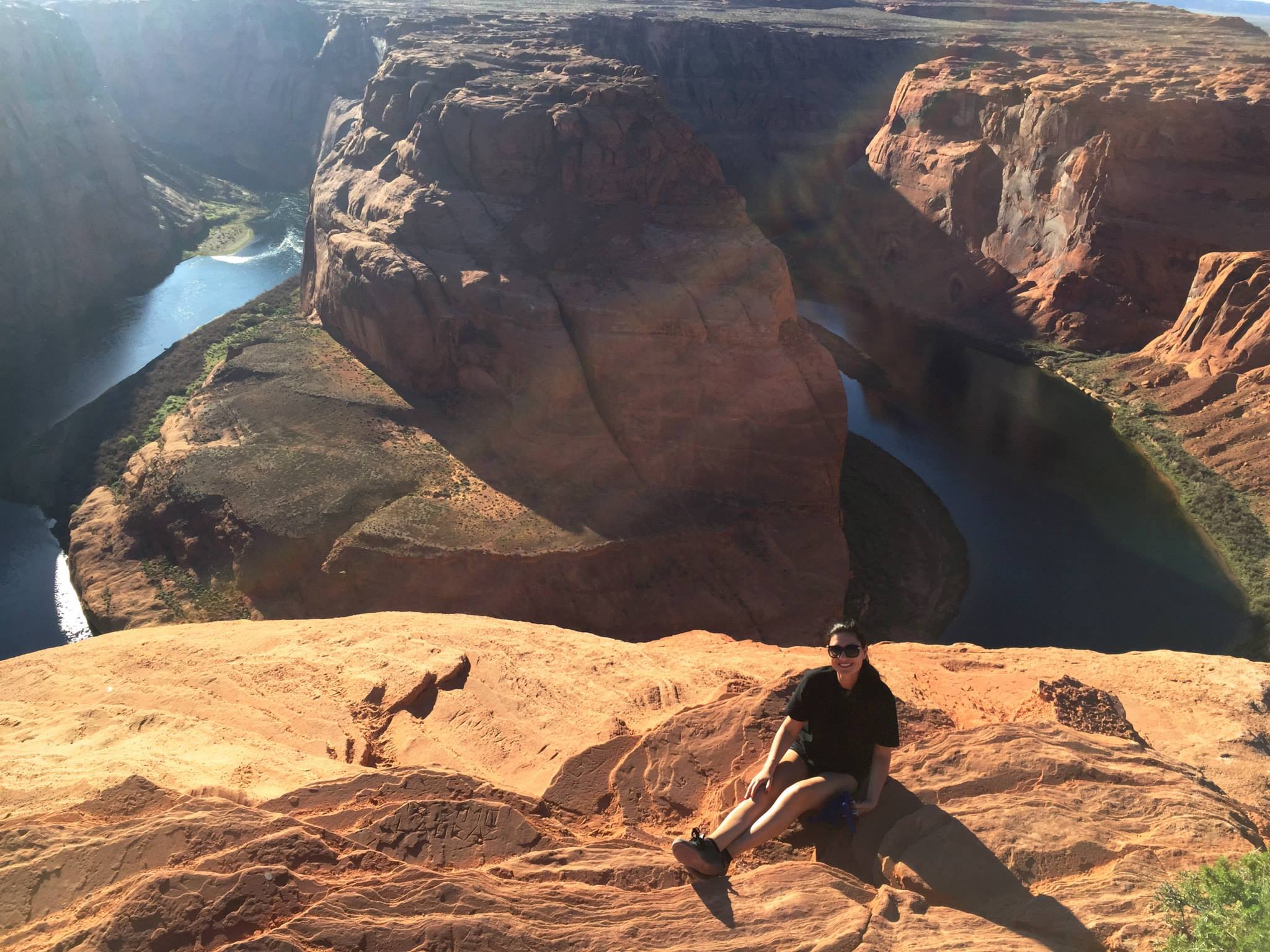 Horseshoe Bend is only 4 mi southwest of Page. Just 5 min drive south of Page following the Route 89 you will see the sign 'Horseshoe Bend Overlook'. Park your car on the parking lot and in a few minutes' walks you will reach spectacular Horseshoe Bend. You will be filled with awe when you see horseshoe-shaped mander of mighty Colorado!
Read more: Hiking Horseshoe Bend in Arizona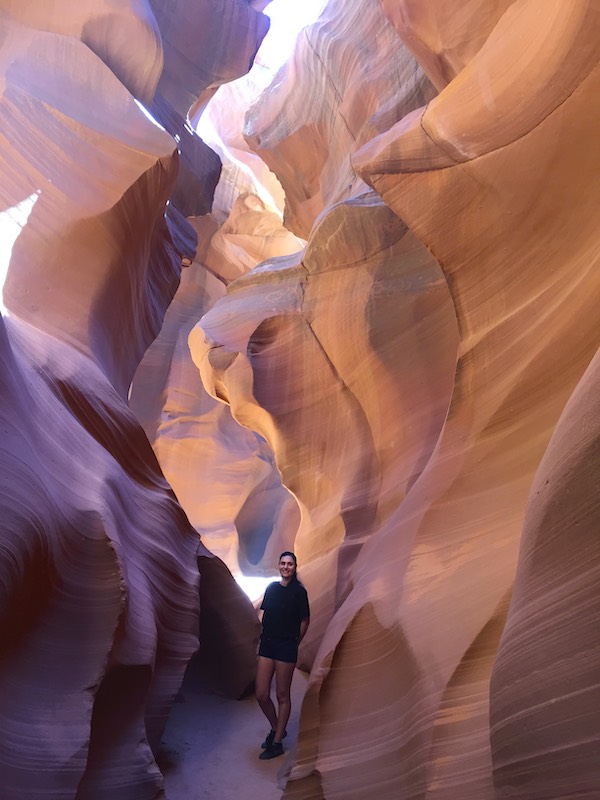 Antelope Canyon is only 5 mi southeast of Page, on US Highway 98, close to the border of Arizona and Utah. There are Upper Antelope Canyon and Lower Antelope Canyon and both of them are of striking beauty. They are on the Navajo Land, and visit them is possible only by taking a guided tour. Whatever Antelope Canjoy you choose to see, you need to book a tour in advance.
RELATED READ: Antelope Canyon Tips – Things You Should Know Before Visiting Antelope Canyon
Plan to sleep 1 night in Page Arizona. To visit Upper Antelope Canyon, go for Upper Antelope Canyon Ticket. and, to visit Lower Antelope Canyon, get here your Lower Antelope Canyon Admission Ticket.
If you fancy bird eye's views, this incredible 40 min Arizona Desert Helicopter Tour Including Tower Butte Landing from Page with stunning views of Navajo Land could suit your taste.
Where to stay in Page Arizona – recommended hotels in Page AZ:
Baymont by Wyndham Page Lake Powell,
Hyatt Place Page Lake Powell,
Country Inn & Suites by Radisson,
Wingate by Wyndham Page Lake Powell
Next stop: Grand Canyon National Park
Day 7: GRAND CANYON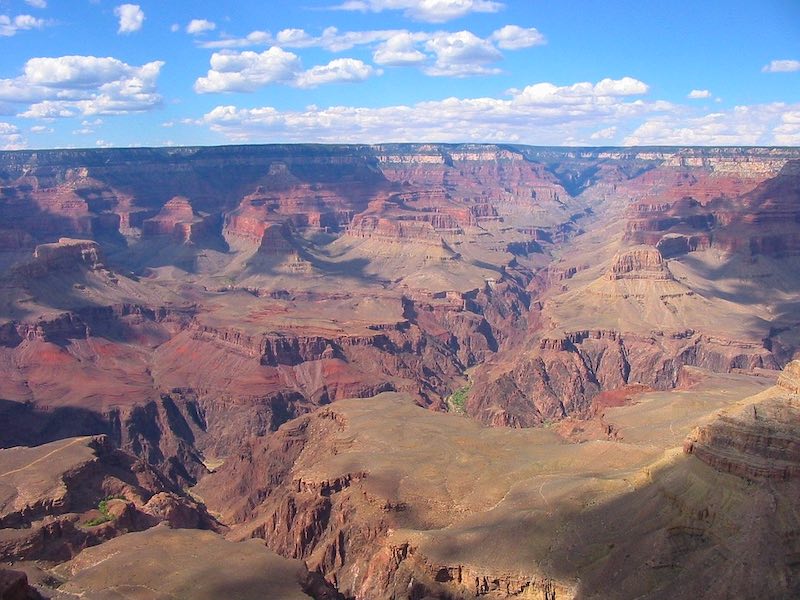 Distance from Page, Arizona to Grand Canyon is 137 mi (220 km). It takes 2 hours and a half drive following the US-89 route from Page to Grand Canyon.
Of course, no one wants to miss visiting Grand Canyon on their USA Southwest trip! Spectacular Grand Canyon is one of the most famous landmarks of the U.S. and a must-see in the US! Many people across the world dream to see Grand Canyon. Just like you. The best way to see the magnificence of Grand Canyon is to take a 45-minute Helicopter Flight Over the Grand Canyon. But if a helicopter ride is no option for you, simply check out some of striking Grand Canyon viewpoints or do some hiking in the Grand Canyon. The 6-hour Bright Angel Trail Day Hike Tour will show you other-worldly sights of Grand Canyon!
If you head to Grand Canyon from Page early in the morning, you will have 1 day in Grand Canyon. I would recommend planning to sleep for 1 night in Grand Canyon and on the next day going to Las Vegas.
Another option is to head forward from Page to Las Vegas and from McCarran Airport in Las Vegas to take spectacular Grand Canyon All-American Helicopter Tour!
Where to stay in Grand Canyon:
Best Western Premier Grand Canyon Squire Inn (Tusayan),
Holiday Inn Express Grand Canyon (Tusayan),
The Grand Hotel at the Grand Canyon (Tusayan),
Grand Canyon Plaza Hotel(Tusayan),
Arizona Luxury Expeditions – Grand Canyon (Grand Canyon Village)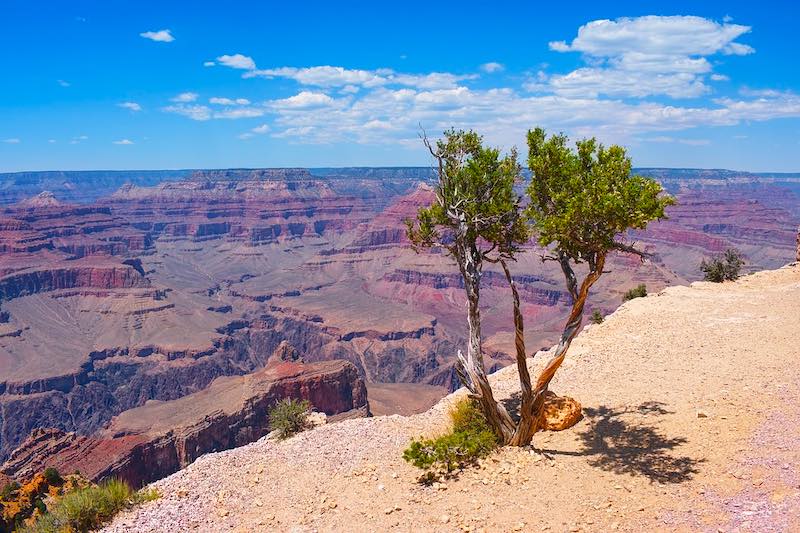 Next stop: Las Vegas
Day 8-9: LAS VEGAS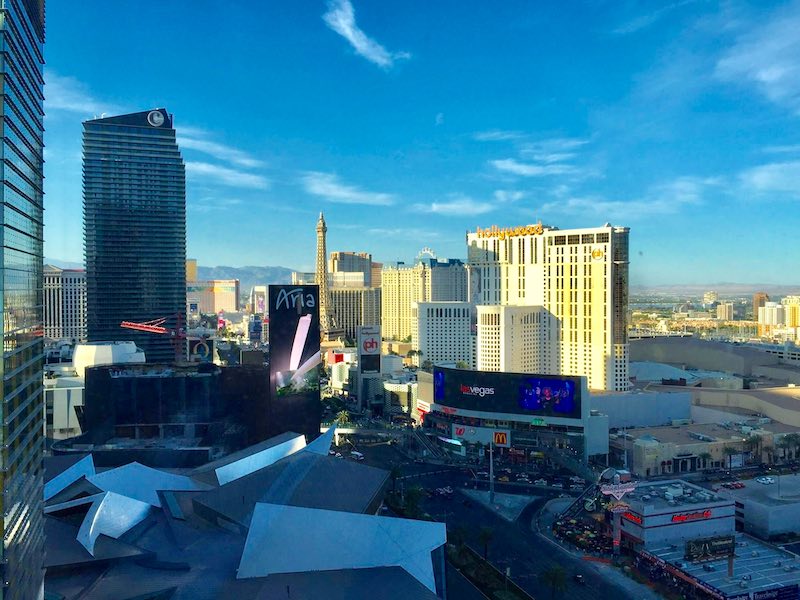 Distance from Grand Canyon to Las Vegas is 276 mi (445 km). 4 hours and a half drive following the I-40 route takes from Grand Canyon to Las Vegas.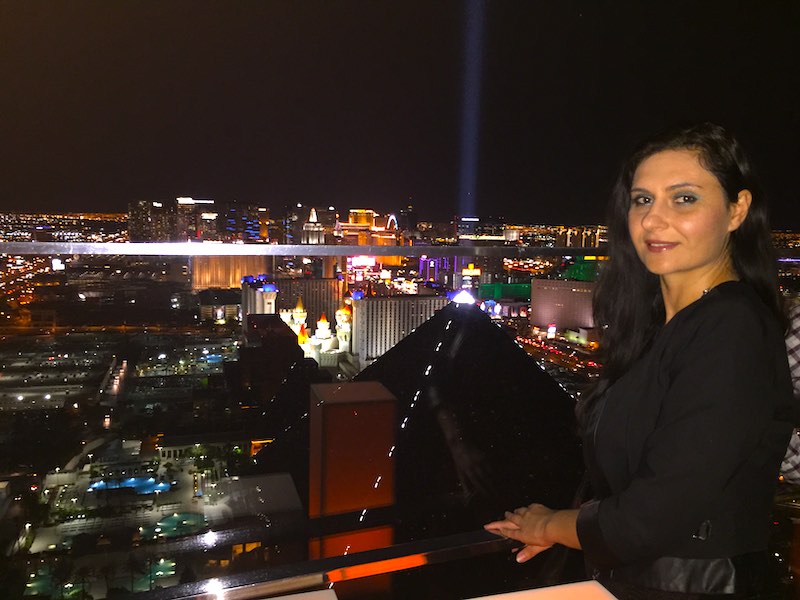 Plan to stay two nights in Las Vegas. Stroll Las Vegas strip (Las Vegas Boulevard), watch the Bellagio Fountain show, enjoy Cirque d' Soleil show at the Bellagio, go to the Top of the World Restaurant at the Stratosphere Hotel, Casino & SkyPod, try your luck in some of the world-famous Las Vegas casinos … have fun and keep in your mind: 'Whatever happens in Vegas, stays in Vegas'.
1 hour and a half long Las Vegas Super Saver: Madame Tussauds with Gondola Boat Ride and Meal Upgrades tour comes up with much fun in Las Vegas, while Las Vegas Hot Air Balloon Ride provides lifelong memories of Las Vegas from the air.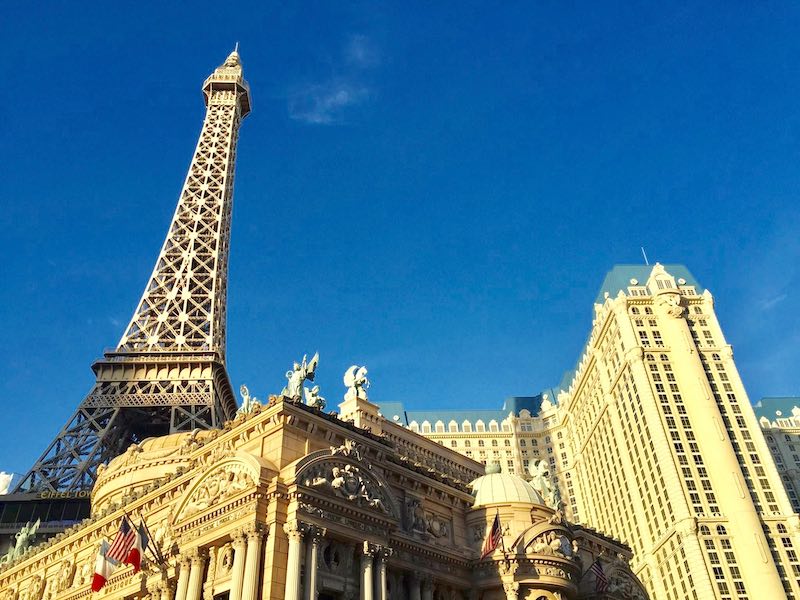 Where to stay in Las Vegas – recommended hotels in Las Vegas:
The Venetian® Resort Las Vegas,
The Palazzo at The Venetian®,
ARIA Resort & Casino,
Trump International Hotel Las Vegas
Next stop: Death Valley
Day 10: DEATH VALLEY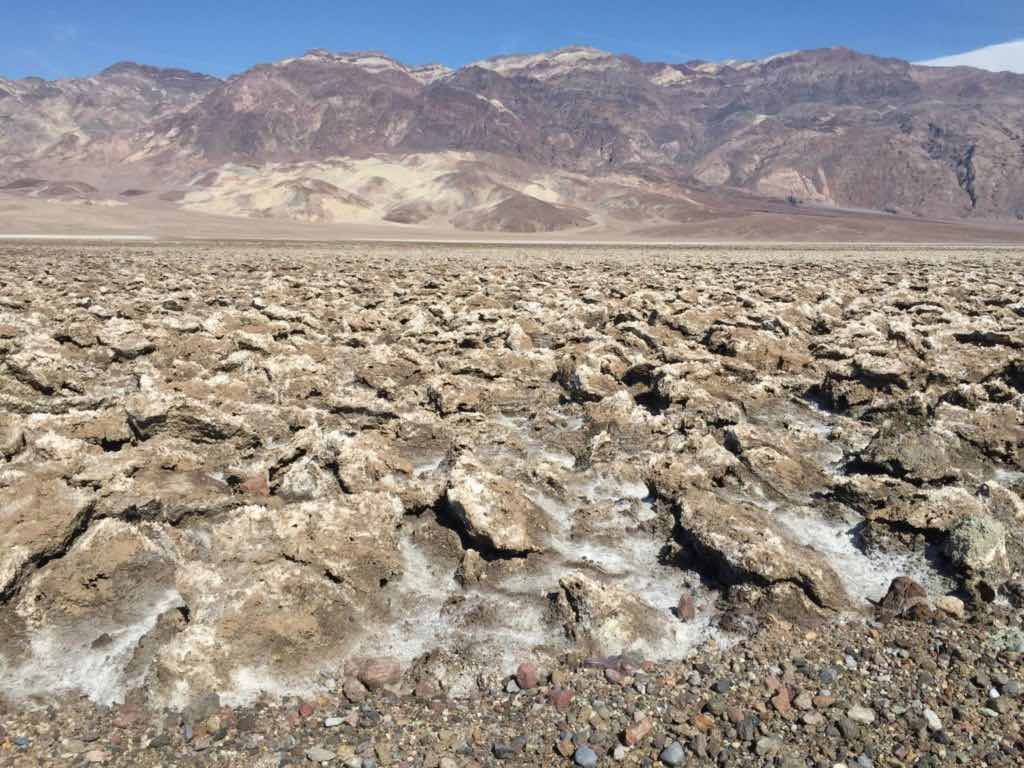 Distance from Las Vegas to Death Valley is 123 mi (198 km). Death Valley from Las Vegas is reachable in a pleasant 2 hours and a half drive.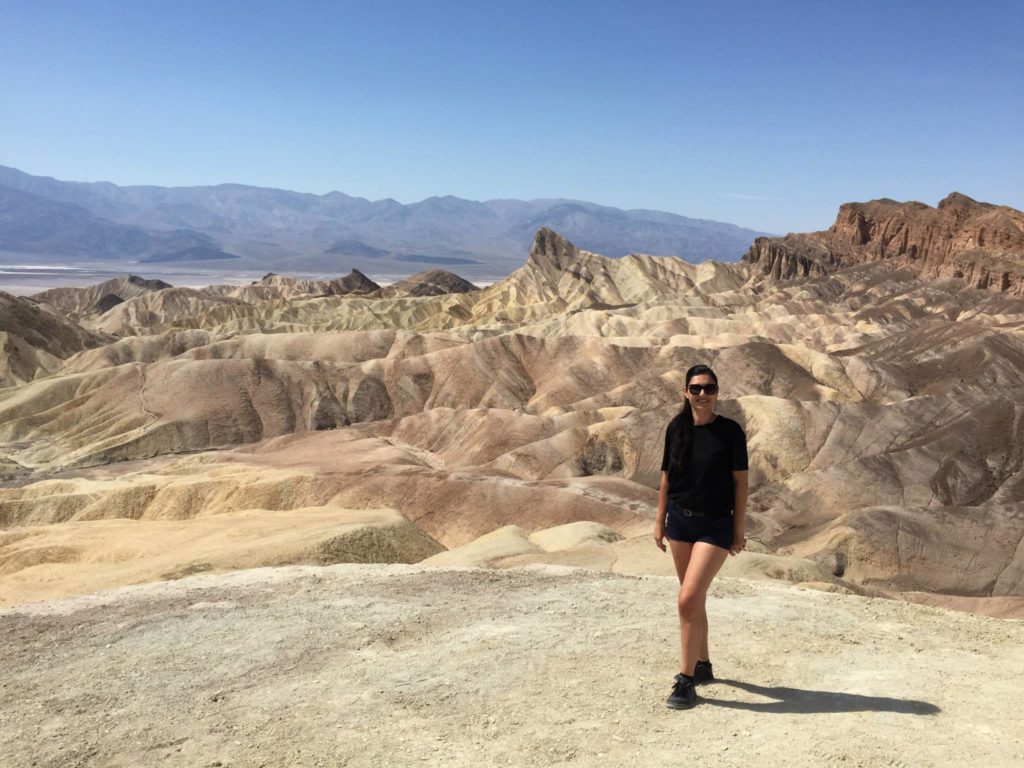 One someone mentions Death Valley, most likely you are horrified. But you know what?! Don't be surprised if you get mesmerized by the surreal beauty of landscapes of Death Valley. The Death Valley Nation Park is characterized by incredible geological and biological diversity, sand dunes, salt flats, mud, soil, volcanic craters, Joshua Trees… and with elevations going below sea level!
Plan to spend one day in Death Valley to see all of the main sites in the Death Valley: Zabriskie Point, Badwater Basin, Artist's Drive, and Artist's Palette, Devil's Golf Course, Mesquite Flat Sand Dunes.
RELATED READ: Death Valley Must-See Places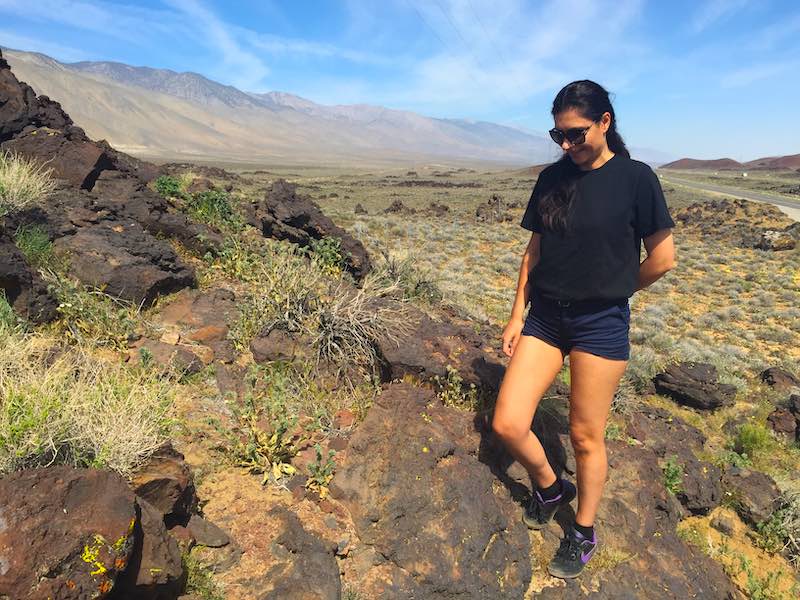 Take a night in Death Valley. A night sky full of stars in the desert landscape of Death Valley Nationa Park is something you will remember for the rest of your life.
Where to stay in Death Valley – recommended stay:
The Inn at Death Valley,
The Ranch At Death Valley
The next day a long drive awaits you. In the morning you are heading to one of the most incredible U.S. national parks: Yosemite NP with a quick stop in Mariposa Grove.
Next stop: Mariposa Grove of Giant Sequoias.
Day 11-12: MARIPOSA GROVE OF GIANT SEQUOIAS and YOSEMITE NP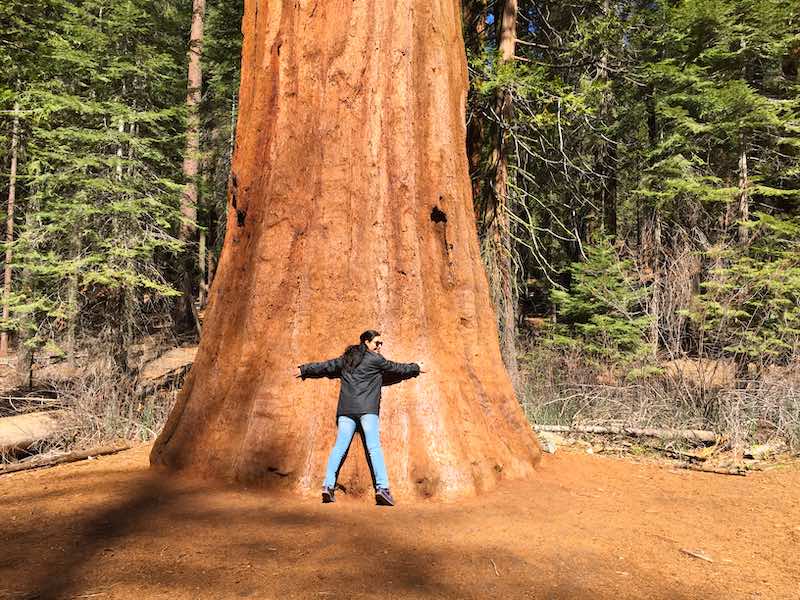 'The Big Tree (Sequoia gigantea) is Nature's forest masterpiece, and, so far as I know, the greatest of living things.' John Muir
Distance from Death Valley National Park to Mariposa is about 325 mi (520 km). A 7-hour drive following the CA 120 route will take you from Death Valley National Park to Mariposa.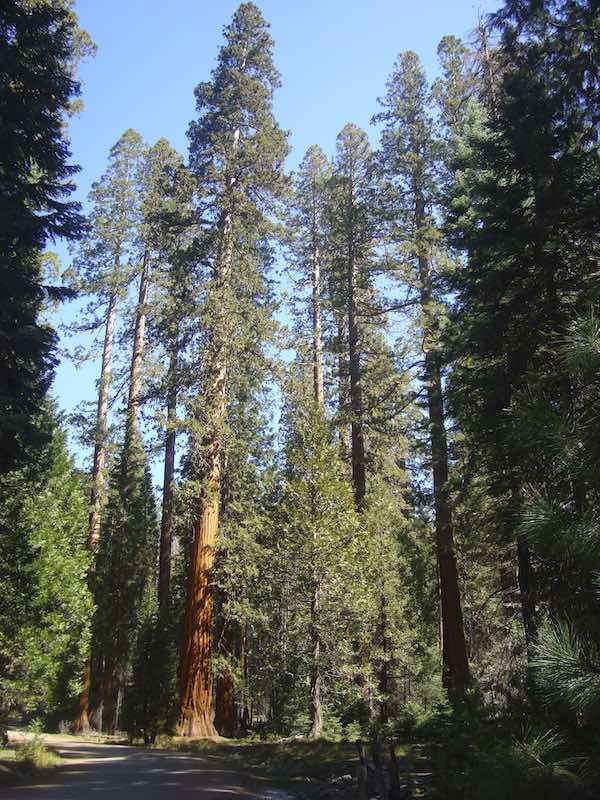 The next stop on my southwest itinerary was Mariposa Grove of Giant Sequoia. I wanted to see giant sequoias on my trip, but the roads to Sequoia NP were closed. So, I chose Mariposa Grove as an alternative to Sequoia NP. Additionally, I was on my way to Yosemite, and visiting Mariposa Grove which is in the southernmost part of Yosemite National Park was a convenient choice. In any case, I wasn't disappointed by any means. On the contrary! And I can assure you, you won't be disappointed either. Mariposa Grove is home to over 500 giant sequoias, among which probably best known the Grizzly Giant. The Grizzly Giant is a 1,880-year-old sequoia tree that stands almost 210ft.
If you prefer to visit nearby Sequoia National Park to Mariposa Grove, you should check out if the roads are open and conditions of the roads that depend on the time of year you are taking your southwest trip. In winter, the roads are often under snow and closed.
Next stop: Yosemite National Park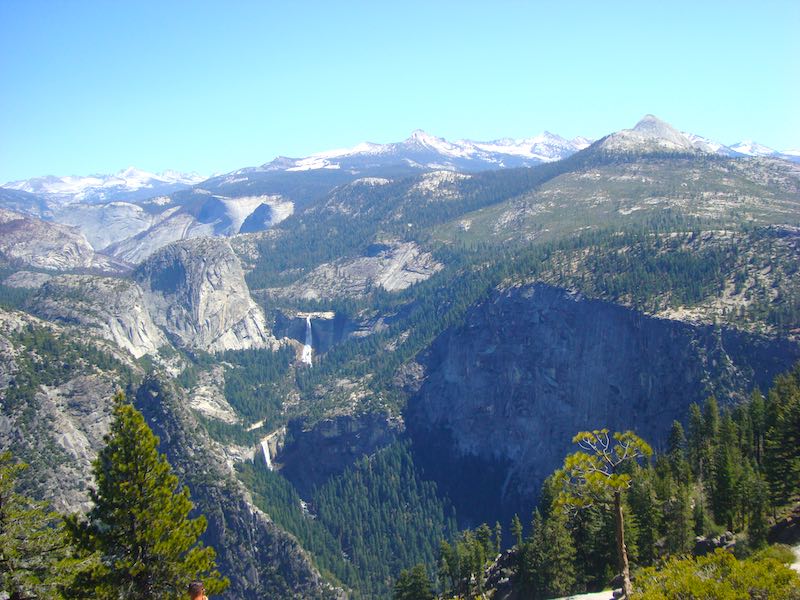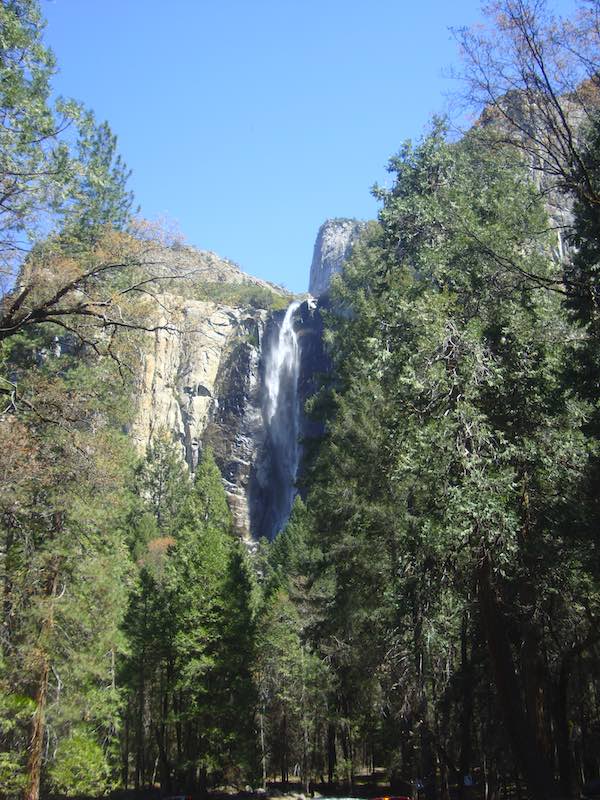 Distance from Mariposa Grove to Yosemite Valley is 33 mi (53 km). One hour drive following the Wawona Rd will take you to Yosemite Valley.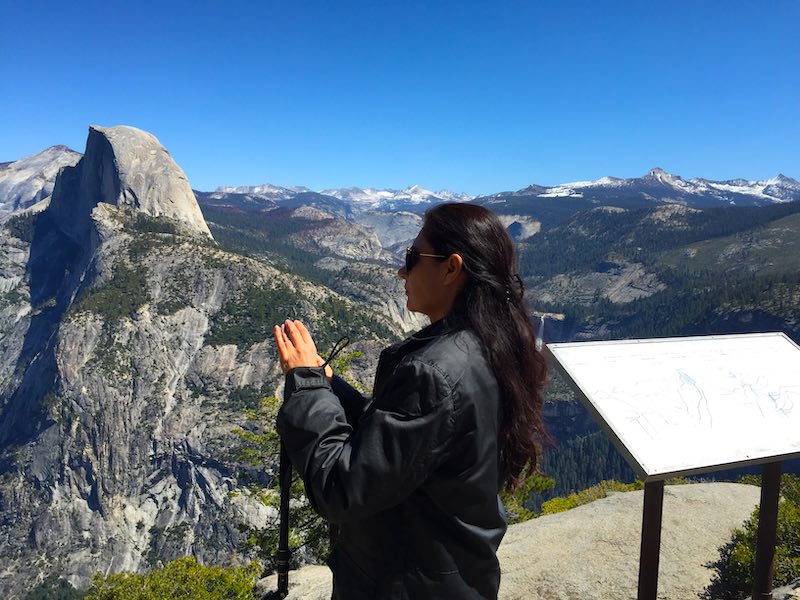 Yosemite NP is a UNESCO World Heritage site in the U.S. covering more than 300,000 hectares of distinctive wilderness. It is especially appreciated for the biological diversity, untouched nature, thousands of lakes and ponds, valleys of unspoiled beauty, mind-blowing granite cliffs, heart-stopping waterfalls (5 highest waterfalls in the World are in Yosemite NP), and about 800 mi (1287 km) of thrilling hiking trails.
The Yosemite Valley is the center of Yosemite NP and all roads in Yosemite lead to Yosemite Valley. Driving in Yosemite Valley is a 7-mile one-way loop along which you can see many viewpoints, waterfalls, camping areas, and tiny villages.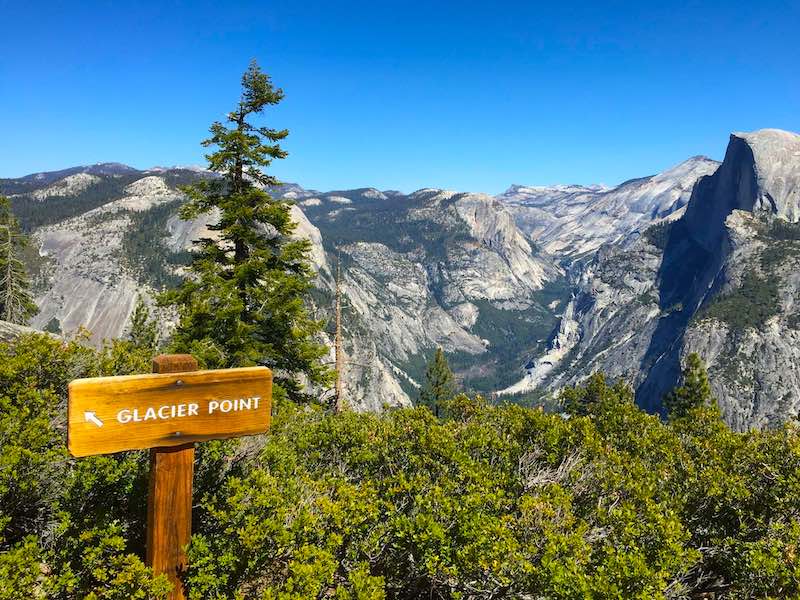 When in Yosemite every visitor undeniably wants to explore main sites in Yosemite NP: Yosemite Valley, El Captain, Half Dome, Glacier Point, Yosemite Falls, Bridalveil Falls, Vernal Fall, Nevada Fall, and Tenaya Lake. Probably, you are no exception in listing the main sites in Yosemite you want to see. I wasn't either.
To see the best of Yosemite, I recommend taking a marvelous Full-Day Small-Group Yosemite & Glacier Point Tour – with Hotel Pickup.
And for unforgettable moments choose glamourous glamping in Yosemite.
Where to stay in Yosemite – recommended Yosemite hotels:
Rush Creek Lodge at Yosemite,
All Seasons Groveland Inn,
Yosemite Westgate Lodge,
Yosemite View Lodge,
Yosemite Bug Rustic Mountain Resort,
Evergreen Lodge at Yosemite
Or check out my guide to The Best Yosemite Cabins For Rent
Next stop: San Francisco
Day 13-14: SAN FRANCISCO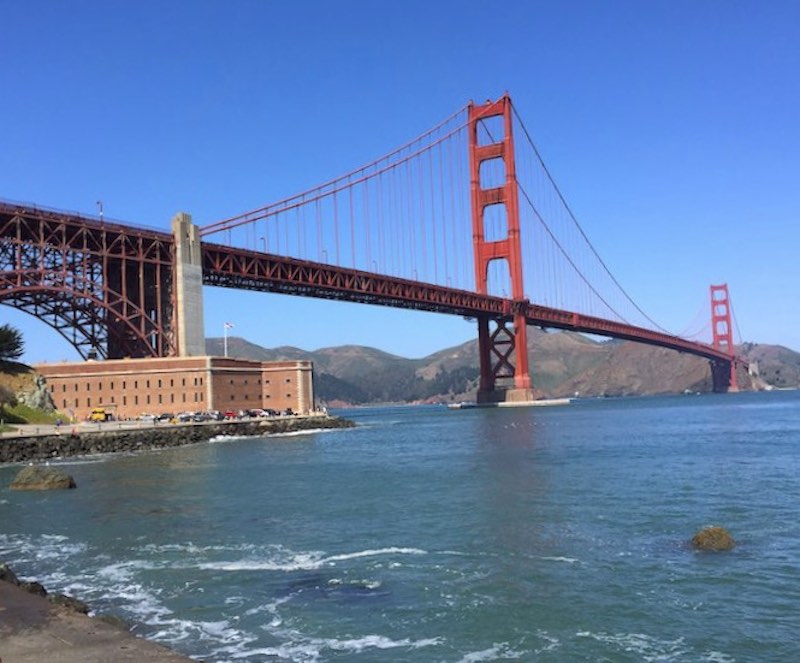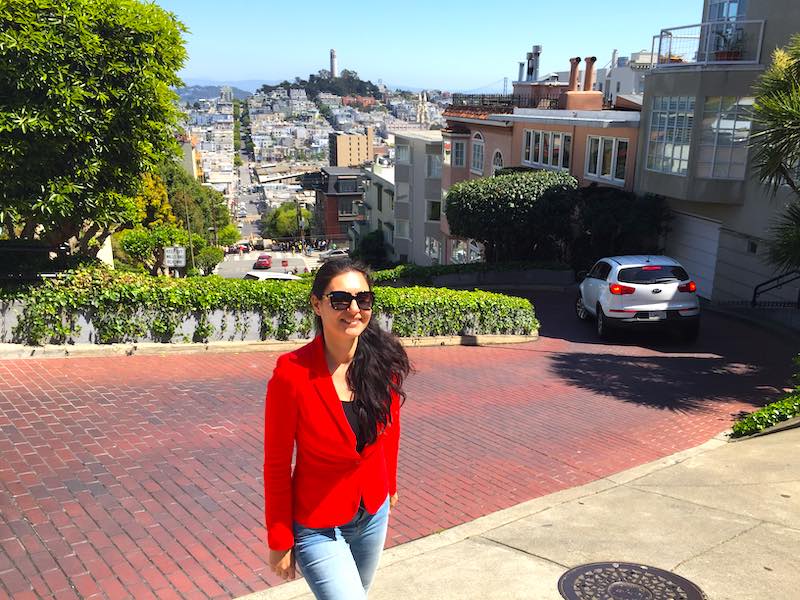 The distance from Yosemite to San Francisco is 190 mi (307 km). A 3 hour and 40 min drive following the I-580 W route will take you to San Francisco from Yosemite NP.
Spend two or three days in SF to get insight into the town. There is much to love about San Francisco: from diverse cultures and interesting history to good food and excellent wine from nearby Napa Valley and Sonoma County, exquisite architecture and amazing parks and more.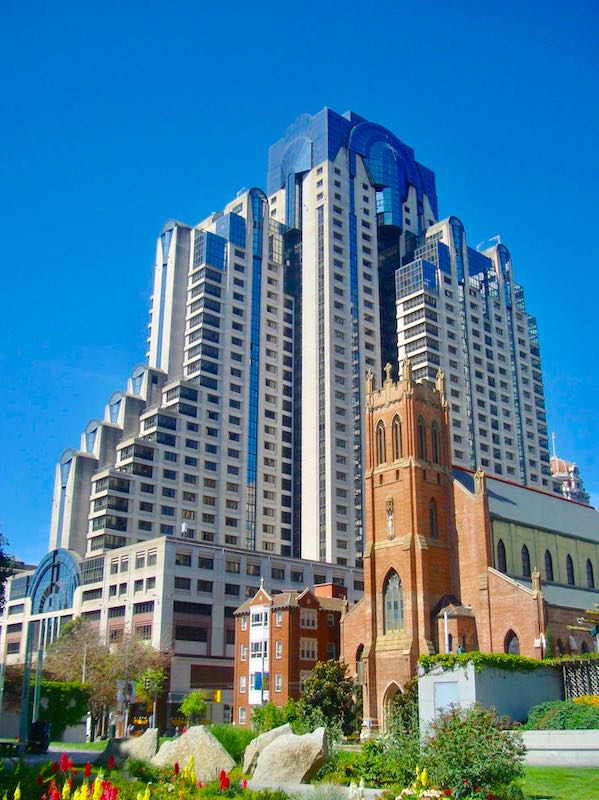 If you are visiting SF for the first time, most likely you don't want to miss visiting San Francisco landmarks: Golden Gate Bridge, SF Pier, and Fisherman's Wharf, Lombard Street, Alcatraz, The Castro neighborhood, Golden Gate Park and Promenade, Palace of Fine Arts Theatre, Filbert Steps, China Town.
To make the most of your time in San Francisco, you might enjoy 4-hour long San Francisco Grand City Tour Including Free Walking Tour.
If you would like to visit iconic Alcatraz, this 3-hour San Francisco Combo: Ferry Building Food Tour and Alcatraz might suit your interest.
3-hour San Francisco Urban Hike: Castro and Twin Peaks tour grants unique views of San Francisco.
Where to stay in San Francisco – recommended hotels in San Francisco:
Hotel Nikko San Francisco (5-min away from Union Square), Americania Hotel (in SoMa neighborhood),
Inn San Francisco (in the Mission),
Stanyan Park Hotel (in Haight-Ashbury),
Courtyard by Marriot Fishermans Wharf (in Fisherman's Wharf)

Check here to get the best rates for your stay in San Francisco

Or check out the best Airbnbs in San Francisco

CANON EOS REBEL T6 DIGITAL CAMERA








MAP OF USA SOUTHWEST ROAD TRIP
Southwest road trip planner map
IF YOU LIKE ROAD TRIPS YOU MIGHT ALSO ENJOY
Perfect San Francisco to Los Angeles Road Trip
The Ultimate Road Trip to Tuscany
Ultimate Southern Spain Road Trip Itinerary