Visting Santa Monica and interested in Santa Monica Airbnb rentals? Fantastic! Santa Monica is an awesome place and you'll love it! Here's the ultimate collection of the best airbnbs in Santa Monica.
Best Airbnbs in Santa Monica You'll Want to Book Immediately
THIS POST MAY CONTAIN COMPENSATED LINKS. PLEASE READ MY DISCLAIMER FOR MORE INFO.
Before heading to the best airbnbs in Santa Monica, let me help you with a short checklist of must-do things in Santa Monica.
Recommended things to do in Santa Monica, California:
visit iconic Santa Monica Pier that officially marks the end of Historic Route 66
catch the sunset at Palisades Park overlooking the Pacific ocean and the Santa Monica pier,
walk, people watch and shop one the famous 3rd Street Promenade
rent a bike at Santa Monica Beach and cruise the Marvin Braude Beach Trail
swim, surf and have some amazing beach time at Santa Monica State Beach
enjoy in Santa Monica Aquarium with your kids,
buy some fresh fruit at Santa Monica's Farmer Market,
have a fine Mexican dinner at Mercado,
enjoy in homemade ice cream at Sweet Rose Creamery,
go for a wood-fired pizza at Milo & Olive,
Hope this checklist will help you to make the best time in Santa Monica. Now let's head to the best airbnbs in Santa Monica.
TOP AIRBNBS IN SANTA MONICA, CALIFORNIA
Best Airbnb Santa Monica vacation rentals:
1. BEST AIRBNB SANTA MONICA BEACH HOUSE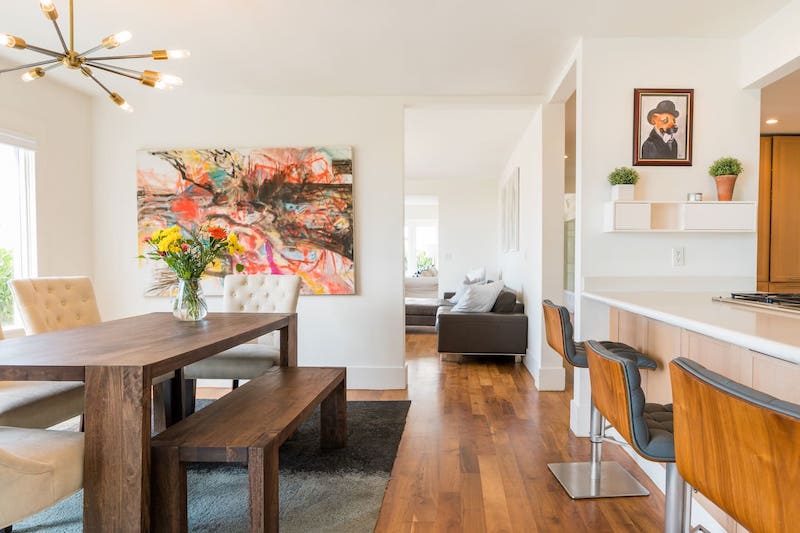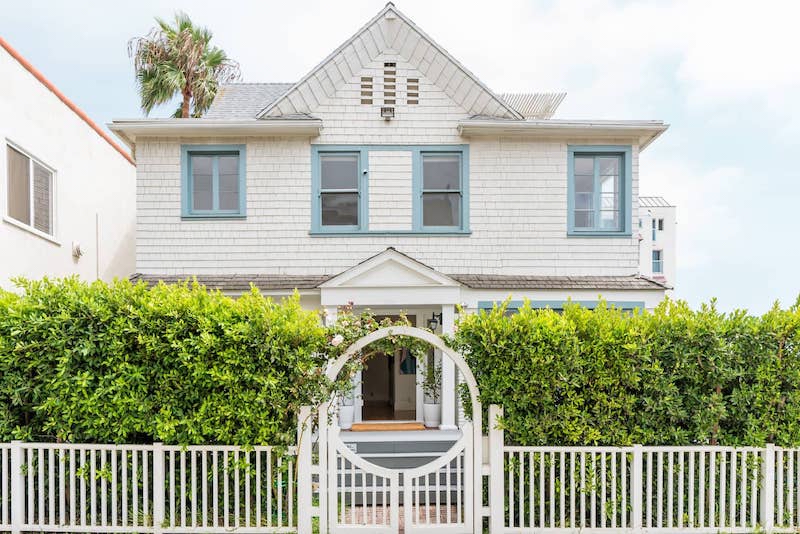 Ocean Vista at an Incredible Santa Monica Beachhouse
Santa Monica beach houses are in high demand since Santa Monica Beach is the most attractive part of Santa Monica. So it's not surprising if Santa Monica beach house rental might interest you.
This historic 100 years old house with patios, terraces, and balconies, and modern amenities is a top-rated Santa Monica beachfront home.
The guests especially praise the prime beach location and amazing views of the Santa Monica boardwalk and Santa Monica pier.
The beachfront villa has 4 bedrooms, 4 beds and 3 bathrooms, with available free parking on premises. It can take up to 11 people.
If you are traveling with your family or friends and want to enjoy Santa Monica beach, you might want to check this awesome Santa Monica Airbnb beach home.
2. BEST SANTA MONICA HOUSE RENTAL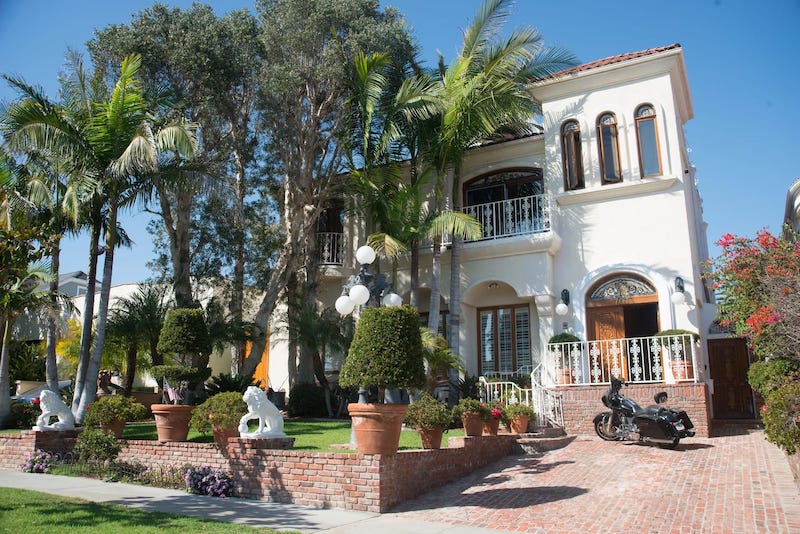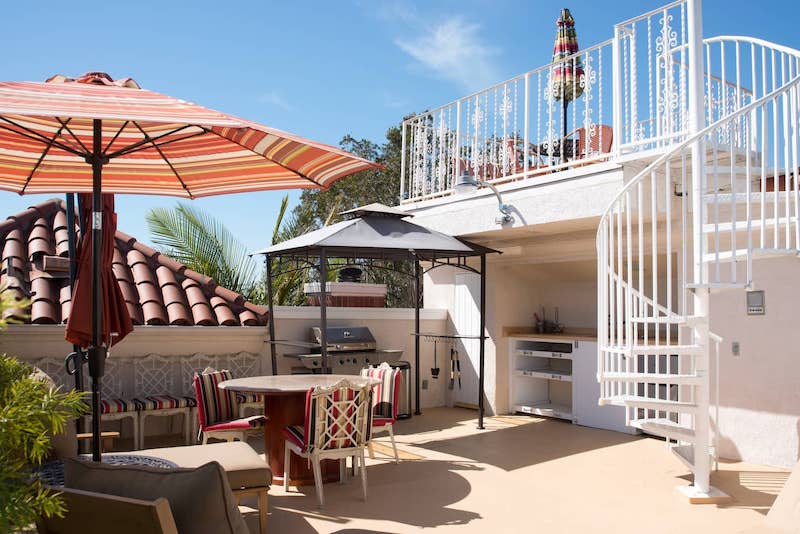 WALKING DISTANCE FROM FIVE STAR RESTURANTS!!
This villa is the tallest house in Santa Monica.
The house comes with an amazing rooftop deck and breathtaking 360-degree views of Santa Monica, the Pacific Ocean, and the Santa Monica mountains.
The villa has 3 bedrooms, 4 beds (1 bedroom with a king bed, 1 bedroom with 2 single beds, and 1 bedroom with one single bed), and free on-premises parking. It can accommodate 6 people.
Needless to say, the amazing villa is a great rental for families and friends.
3. BEST AIRBNB SANTA MONICA WITH POOL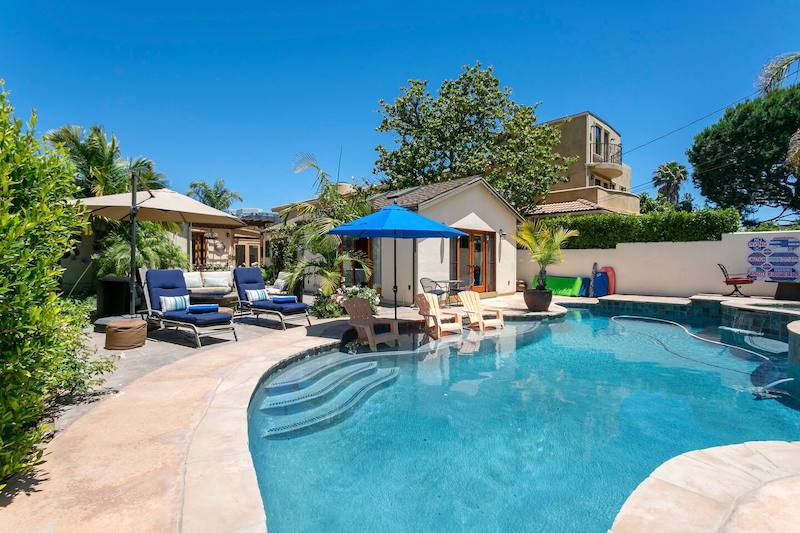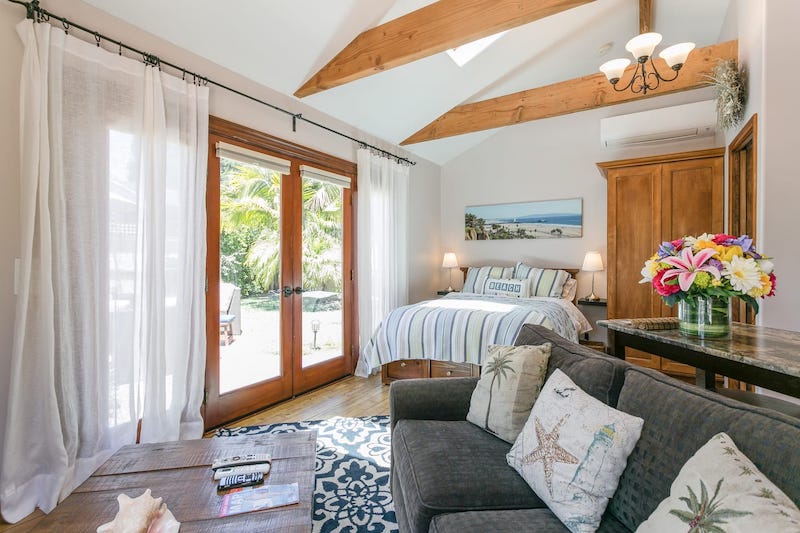 Luxury Oasis in a Pool View Guesthouse in Santa Monica
This charming guesthouse with a heated pool, a lovely patio with and outdoor seating, and a gorgeous garden with a fire pit is a popular Airbnb rental in Santa Monica.
The guesthouse is a small but elegant studio with one queen bed and one bathroom, and it accommodates up to 3 people.
It is located only 2 miles from Santa Monica beach.
If you are traveling solo or with your partner, most likely you will enjoy it.
4. BEST AIRBNB SANTA MONICA PET-FRIENDLY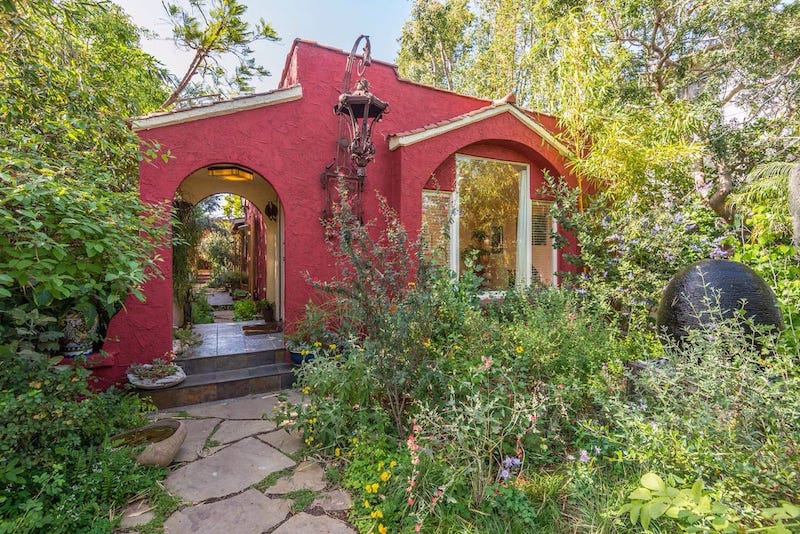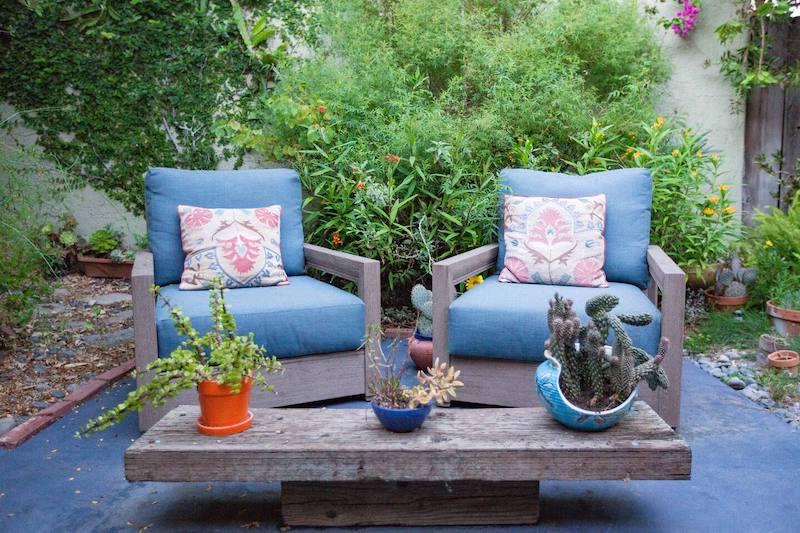 Private Lush Escape Close To Beach
This pet-friendly cottage is one of the cutiest airbnbs in Santa Monica.
This gorgeous guest house has 1 bedroom with one queen bed, 1 bathroom, a kitchen, a lovely garden, and a parking space in the garage. The house accommodates 2 guests.
This little serene oasis is pet-friendly. In fact, the guest house in adjacent to the main house where the owners live with their two dog pets. So, pets are more than welcome in the cottage.
It is located a 15-minute walk from the main beach, the Santa Monica pier and 3rd St promenade.
5. BEST AIRBNB SANTA MONICA BEACH APARTMENT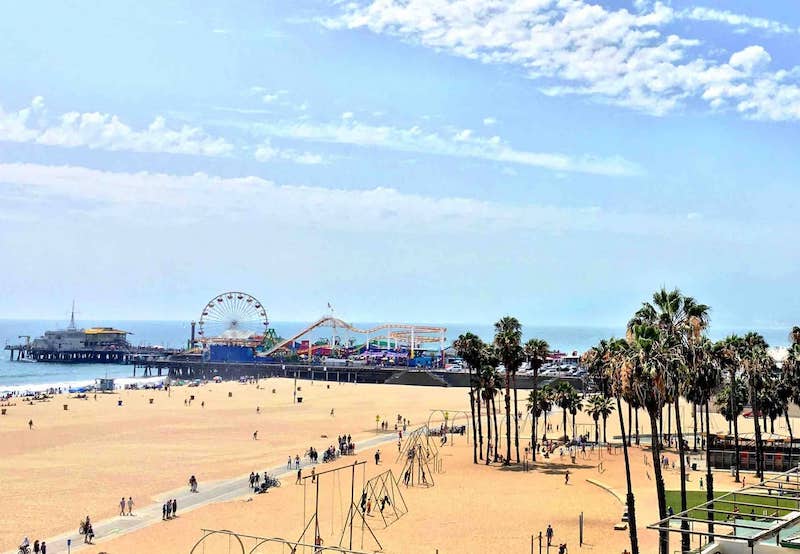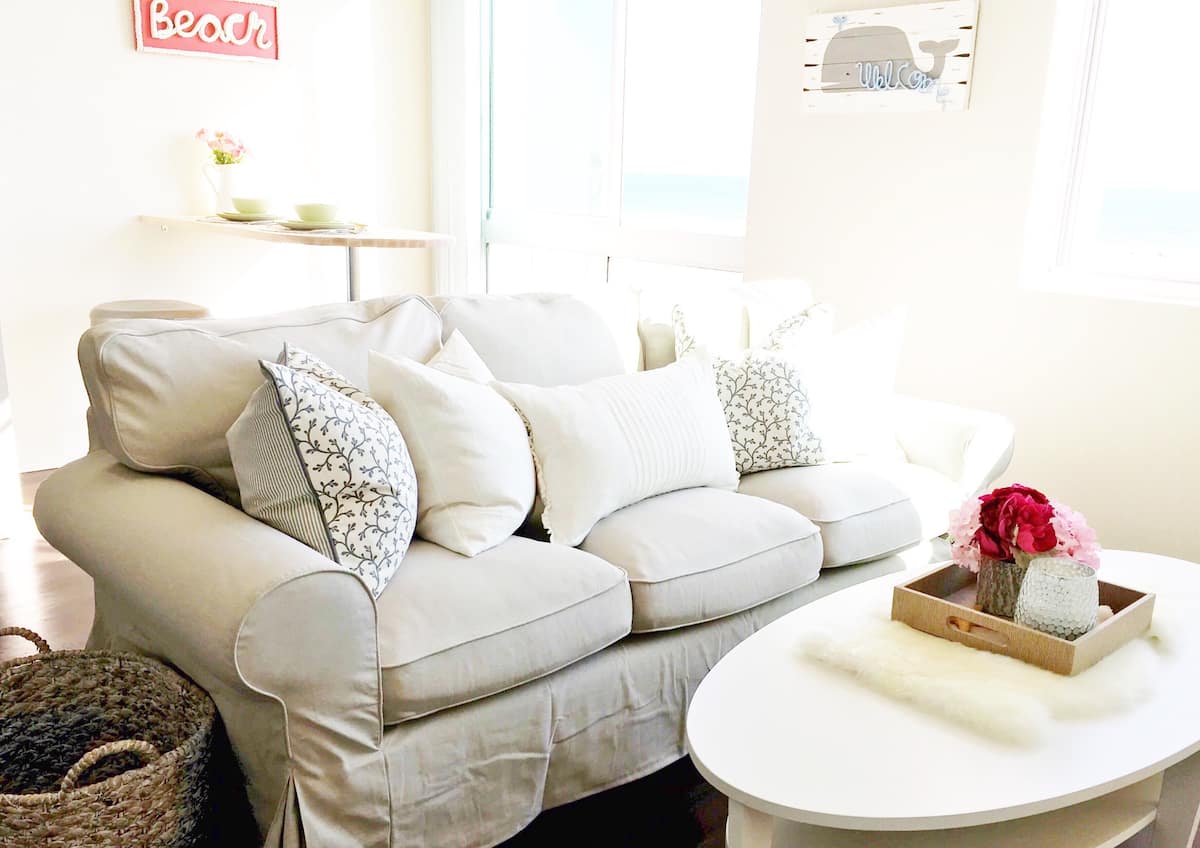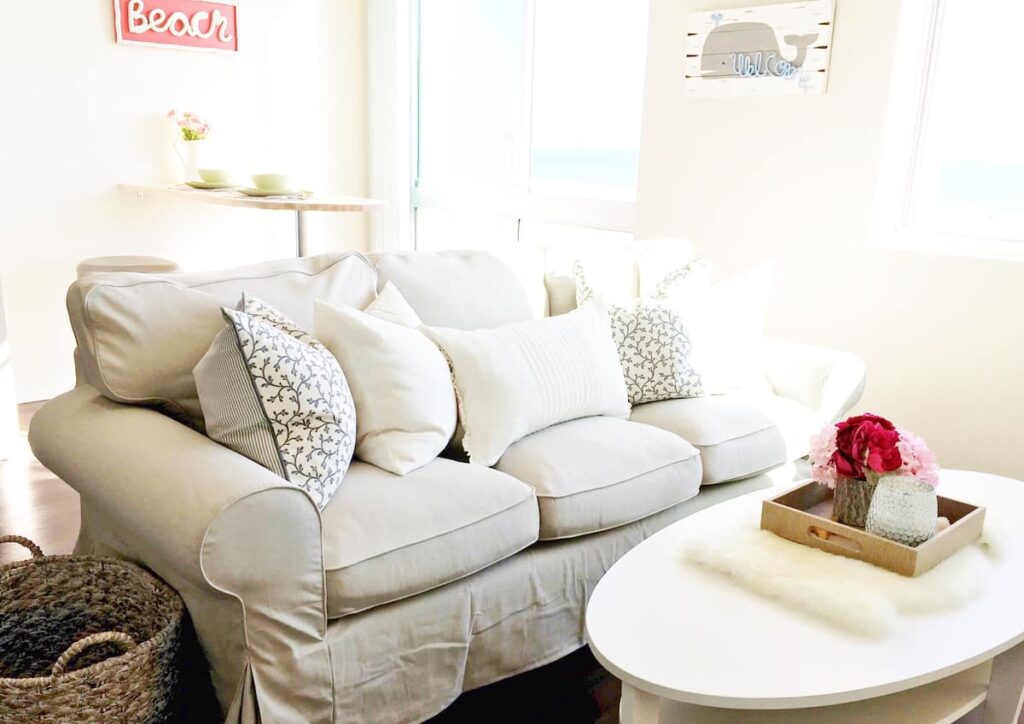 Beautiful Oceanside Home w/Stunning View
Looking for an Airbnb Santa Monica beach apartment with priceless views of Santa Monica pier and the Pacific ocean?
This apartement is one of the top-rated airbnbs in Santa Monica.
The one-bedroom apartment comes with 1 queen bed, a bathroom, a kitchen, and a communal laundry room. A free parking lot next to the building is provided as well. The apartment accommodates 2 people.
If you are looking for an apartment on the Santa Monica beach, with unbeatable views of Santa Monica Pier, there is no doubt you will enjoy this place.
Especially if you are traveling with your partner. This Santa Monica apartment could be your perfect beach nest in sunny Santa Monica!
6. BEST AIRBNB ROOM FOR RENT IN SANTA MONICA
Private Bedroom, Kitchenette blocks from the Beach
This private suite room with a well-equipped kitchenette is one of the loveliest airbnbs in Santa Monica.
The new, bright and stylish suite room comes with thoughtful touches.
The suite has its own private entrance and a free parking space in the street. It has one king bed and one sofa bed. So, it can perfectly host 2 guests or a couple with a kid.
If you are a solo traveler or a couple with/without a kid, this place might suit your needs.
7. BEST LUXURY AIRBNB RENTAL IN SANTA MONICA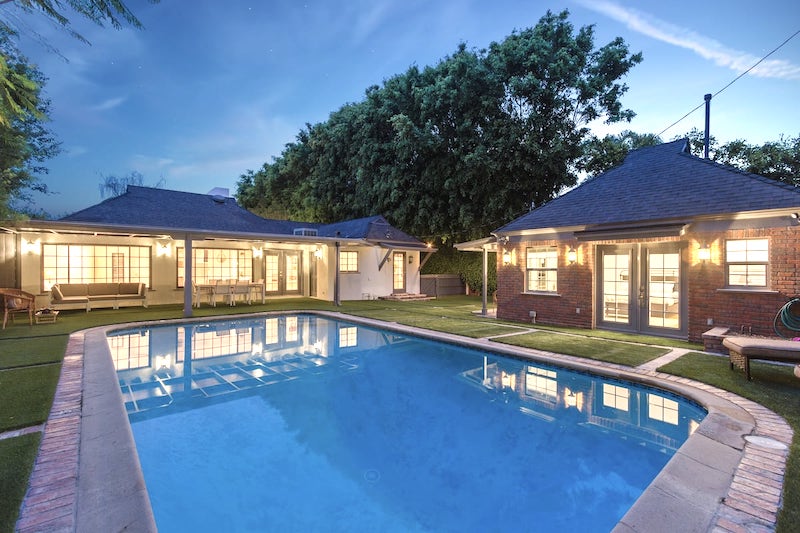 This newly refurbished villa on an 11,000 square foot property is located in the most affluent Santa Monica neighborhood. The property is gated and it grants absolute privacy.
The luxurious villa features the main house and a pool house. The main house has 3 bedrooms, 3 bathrooms, and the pool house has one bedroom, one bath and a kitchenette. The villa can host 8 people.
Santa Monica Beach Villa is a great choice for families and groups of friends who seek a luxury stay and privacy.
8. BEST AIRBNB BEACHFRONT HOTEL IN SANTA MONICA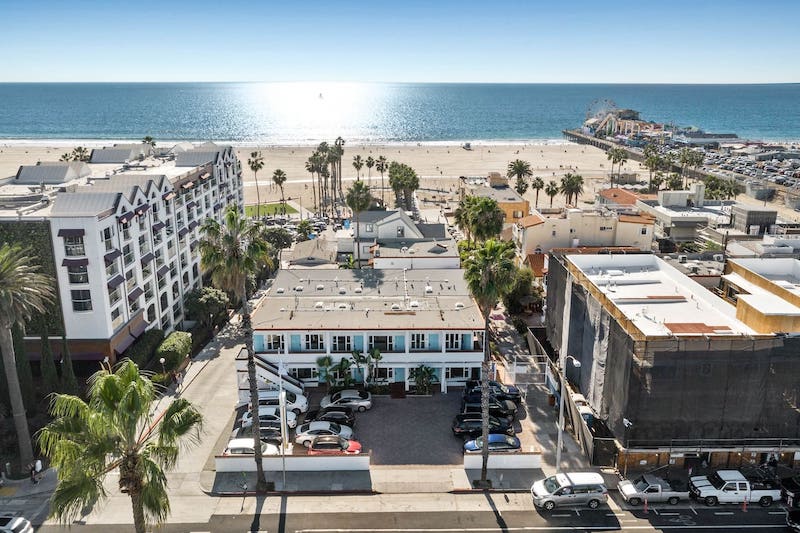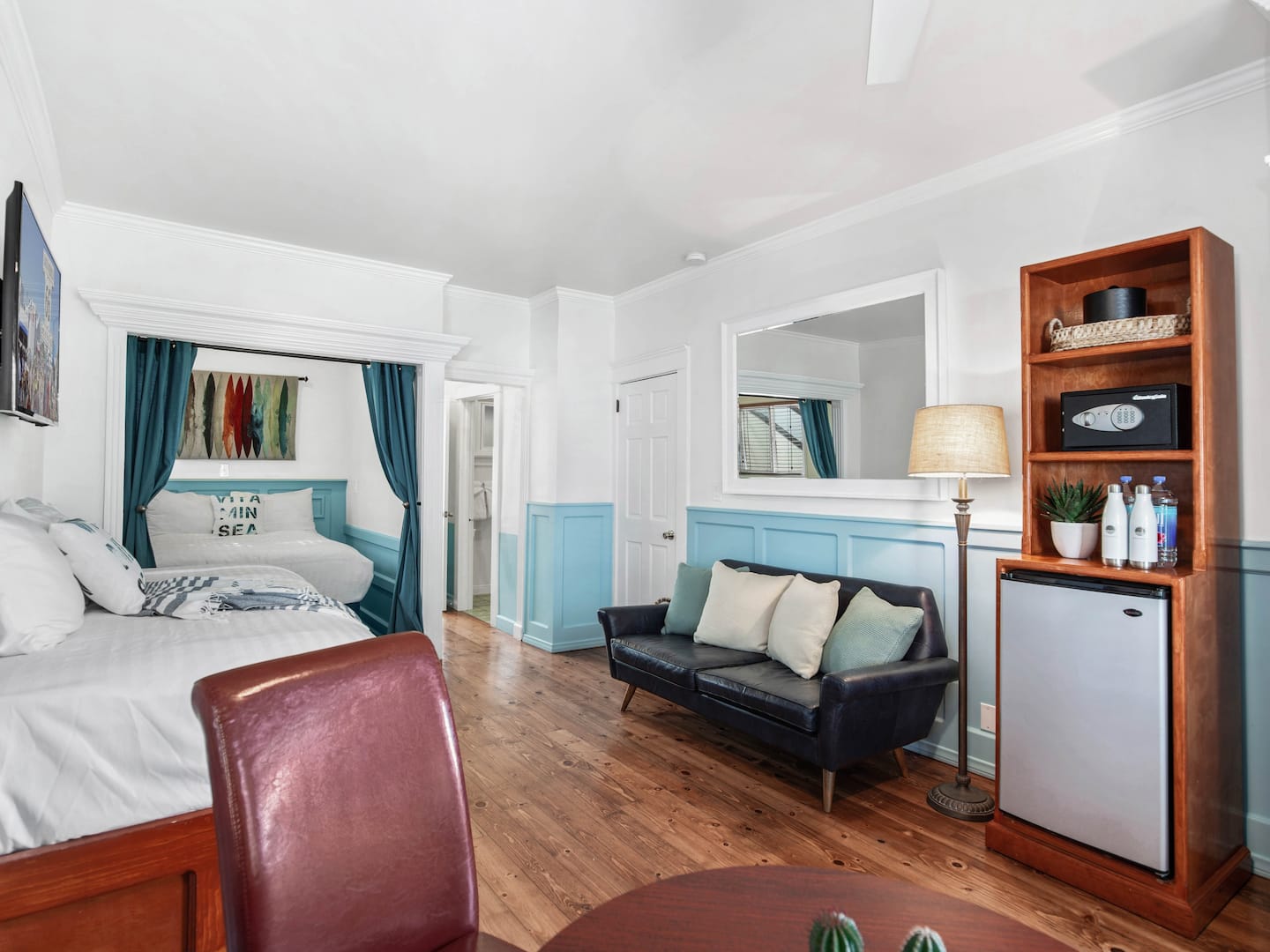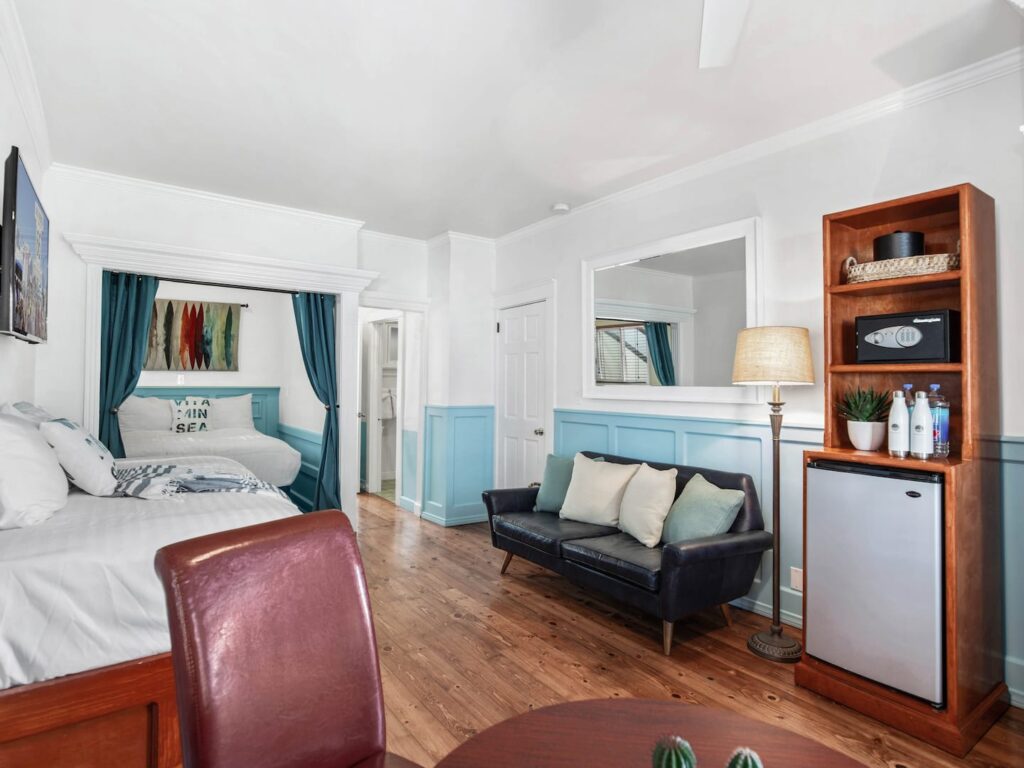 Ocean Front Escape – The Alcove Suite #2
Although this hotel might not be the fanciest hotel in Santa Monica, the location of the hotel with a direct walkway to the beach is unbeatable.
Additionally, this lovely boutique hotel is located right near the Santa Monica pier and near all must-see attractions in Santa Monica.
The Alcove Suite has 2 bedrooms with 2 beds (a king bed and a queen bed), a living room with a couch, a small dining room, and a bathroom. The suite accommodates 4 people.
Thus, if you are a couple or family, you might want to check out this cozy beachfront gateway in Santa Monica.
9. BEST AIRBNB NEAR SANTA MONICA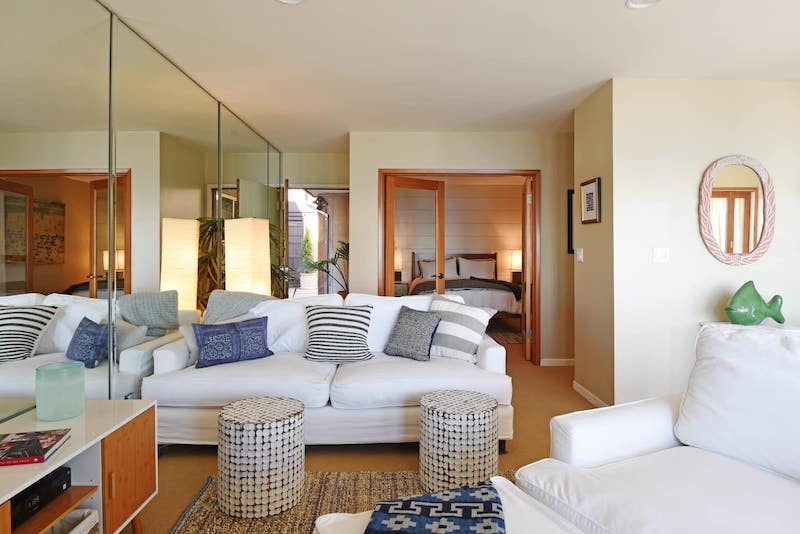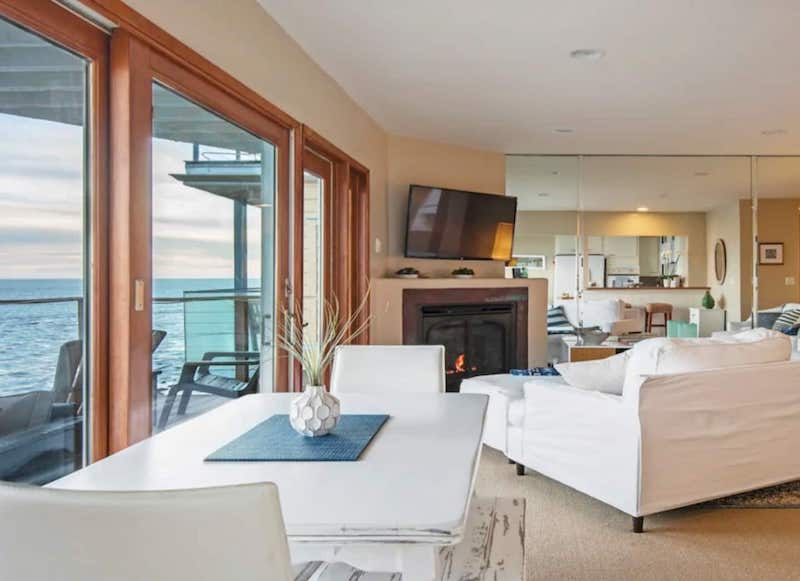 Beachfront Luxury Romance, Near Santa Monica
This beachfront apartment in Malibu with a fantastic ocean deck and impressive views of Santa Monica Bay is a top airbnb rental near Santa Monica.
The apt has 2 bedrooms and 2 beds (a king and a queen bed), 1 bathroom and it can take up to 3 guests.
If you are a family of three and would love to stay near Santa Monica with unbeatable views of the Pacific Ocean and the Santa Monica Bay, do yourself a favor and check out this place in Malibu.
10. BEST AIRBNB SANTA MONICA-VENICE BEACH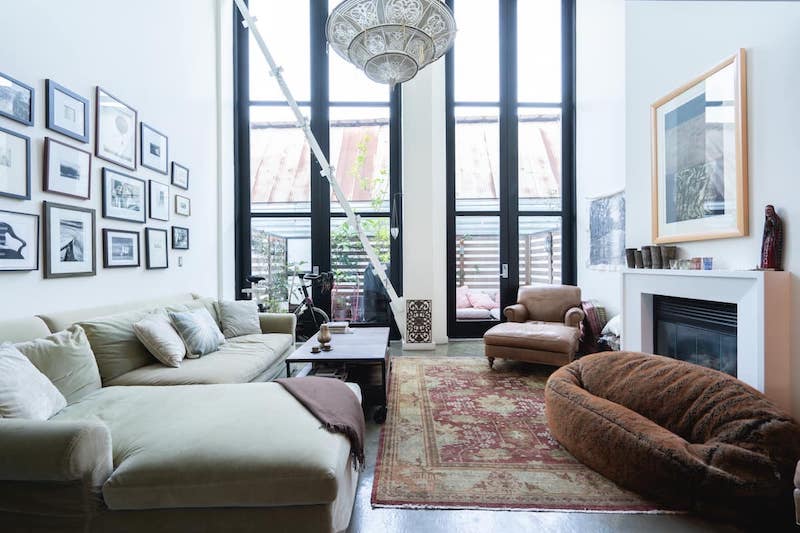 Great VENICE LOFT near the beach
This amazing 2-story loft apartment in Venice is just 3 blocks from the main street in Santa Monica.
The stylish Venice Beach apt is located just a short walk to the beach, and in near proximity to some great shops and amazing restaurants in Venice Beach, but also close to trendy cafes and popular restaurants in Santa Monica.
It has 2 bedrooms with 2 king beds, 2 bathrooms, a great kitchen and a free parking place in the garage. The apartment can host 4 people.
This family-friendly place is a great place if you want to enjoy all that Venice Beach and Santa Monica have to offer.
YOU MIGHT ALSO ENJOY: