Carnival of Venice in Italy, also called Venetian Carnival, is one of the best carnivals and most famous carnivals in the World. Spectacular Venetian masks and luxurious costumes portray the gloriously opulent society of the Republic of Venice.

THIS POST MAY CONTAIN COMPENSATED LINKS. PLEASE READ MY DISCLAIMER FOR MORE INFO.
STEPS AND TRAVEL RESOURCES FOR YOUR PERFECT TRIP

1. Find and book your flight: Skyscanner
2. Find and book your stay: Booking.com, HotelsCombined.com
3. Find and book great guided day tours: GetYourGuide, Viator
4. Get travel insurance (insure yourself against any accident, sickness, theft, and canceled flight): WorldNomads.com
'This was Venice, the flattering and suspect beauty — this city, half fairy tale and half tourist trap, in whose insalubrious air the arts once rankly and voluptuously blossomed, where composers have been inspired to lulling tones of somniferous eroticism.' – Thomas Mann
MUST-SEE VENETIAN CARNIVAL MASKS AND VENETIAN CARNIVAL COSTUMES AT THE VENICE CARNIVAL 2023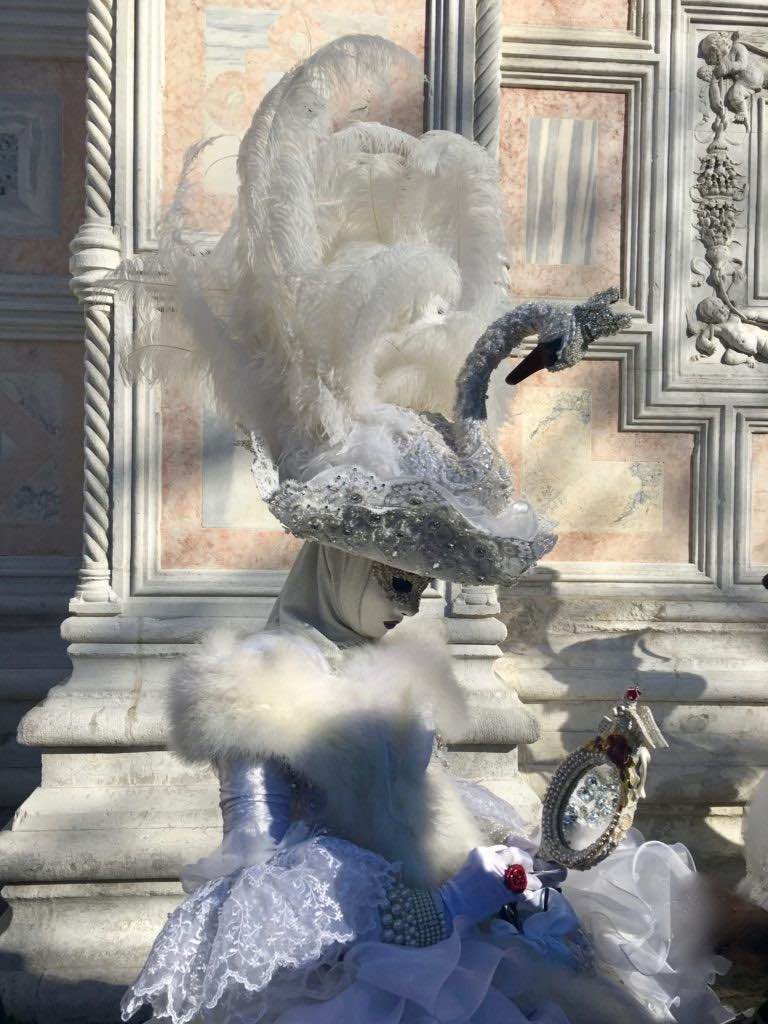 The next Carnival of Venice, Venice Carnival 2023 is taking place from February 11-21 2023.

RECOMMENDED TOURS:
Secrets of Venice: Theatrical Carnival Walking Tour
Venice: Create Your Own Carnival Mask Workshop
I love Venice and the Veneto region, which holds some of the most gorgeous hidden gems in northern Italy.

But the Carnival of Venice keeps a special place in my heart.
I love it so much that I have visited the Carnival of Venice twice. And, I want to go back again!
In this post, I would like to show you the most famous masquerade masks in the history of masquerade.
In this article you will learn all about the Venetian masquerade and Venetian masks: types of Venetian masks, names of different types of masks, the meaning of Venetian masks, Venetian masks history, facts about Venetian masks, and famous masquerade characters.
Hopefully, you will learn about carnival masks that will irrevocably capture your heart for the rest of your life. They certainly captured my heart!
VENETIAN MASKS, VENICE CARNIVAL COSTUMES, AND VENICE CARNIVAL CHARACTERS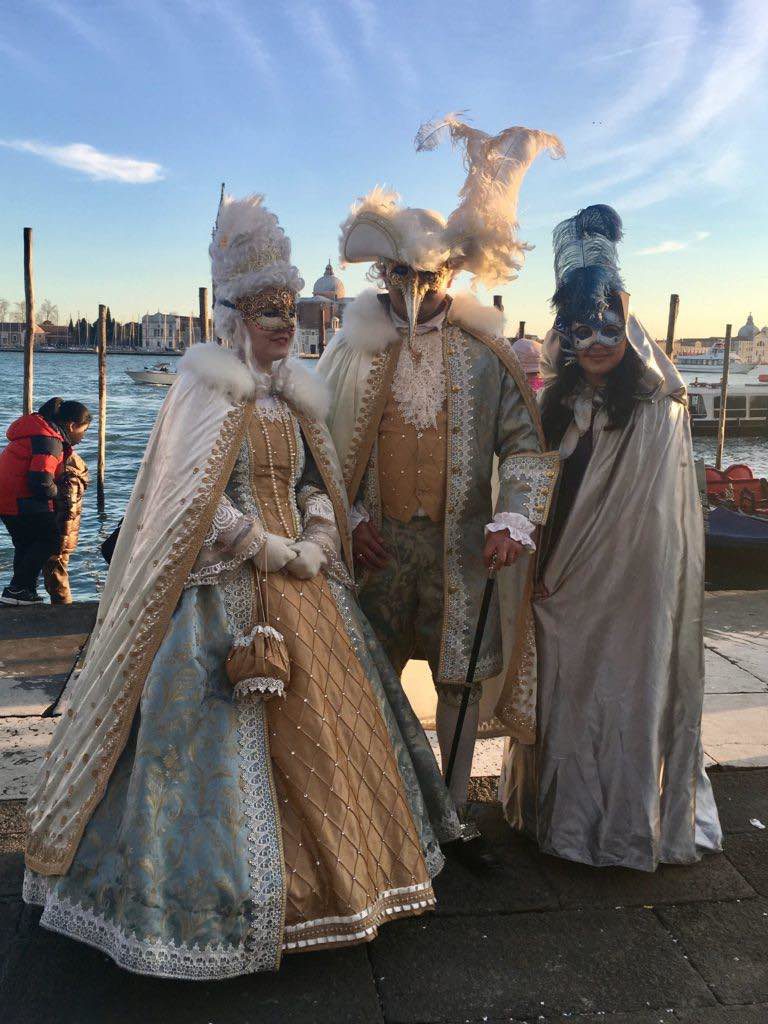 The Carnival of Venice in Italy is one of the most famous carnivals in the world portraying the long history of wealth and aristocracy, as well as mystery and playfulness.
The 10-day-long Venice Carnival starts two Saturdays before 'Ash Wednesday' and ends with 'Fat Tuesday", i.e. 40 days before Easter. During the Carnival of Venice, glorious Venice with its magnificent Venice bridges, and sensational canals becomes a stage of theatrical joy embodied in lavish Venetian Carnival masks and extravagant Venetian costumes. The overall ecstasy is spiced with delicious Venetian pastries and tasty Venetian wine.
VENETIAN MASKS TYPES: The types of Carnival masks, and their meanings
Venetian mask names
2.1 Volto mask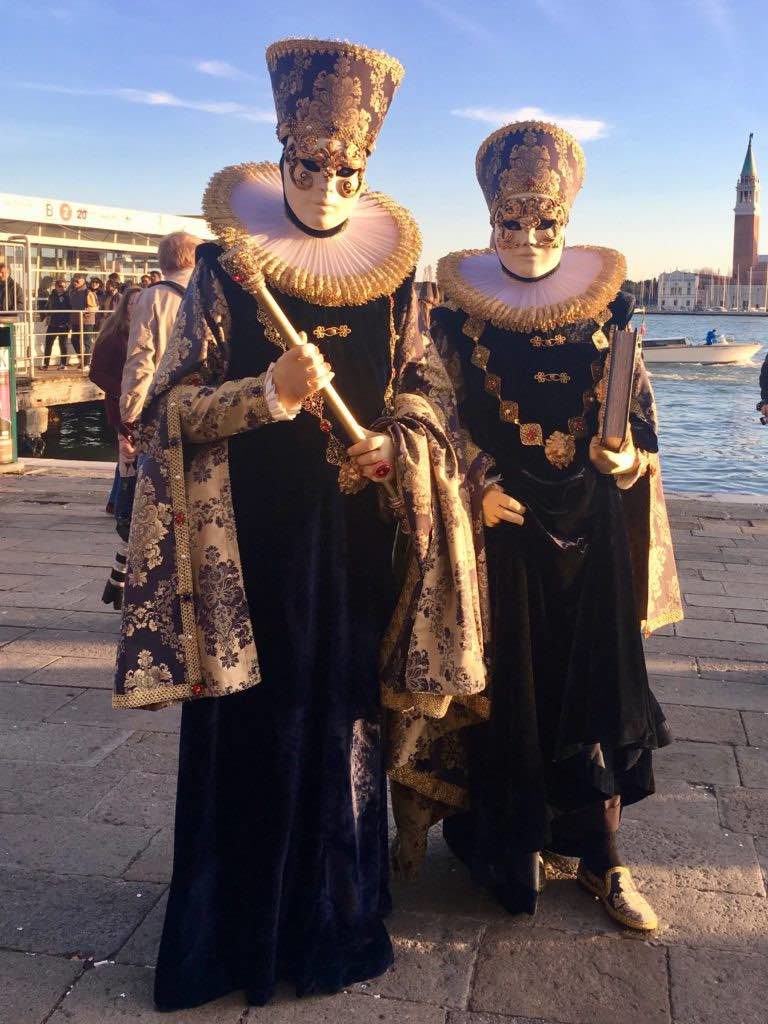 Also called Larva (meaning ghost in Latin) is an iconic Venetian Carnival mask. Larva mask is a white Venetian mask that covers the whole face and depicts basic facial features (usually nose and lips) ensuring complete anonymity. It is a full-face Venetian mask. If someone wants to enjoy absolute anonymity with a touch of mystery, then they wear a Volto mask. It is a men's Venetian mask and a women's Venetian mask.
Larva costumes: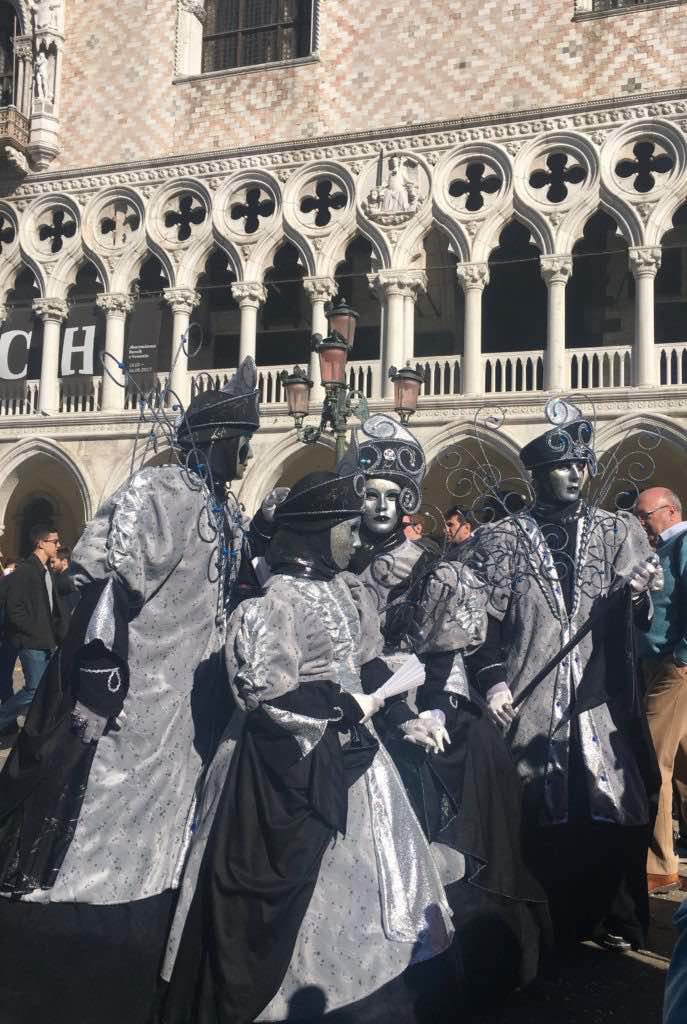 2.2 Bauta mask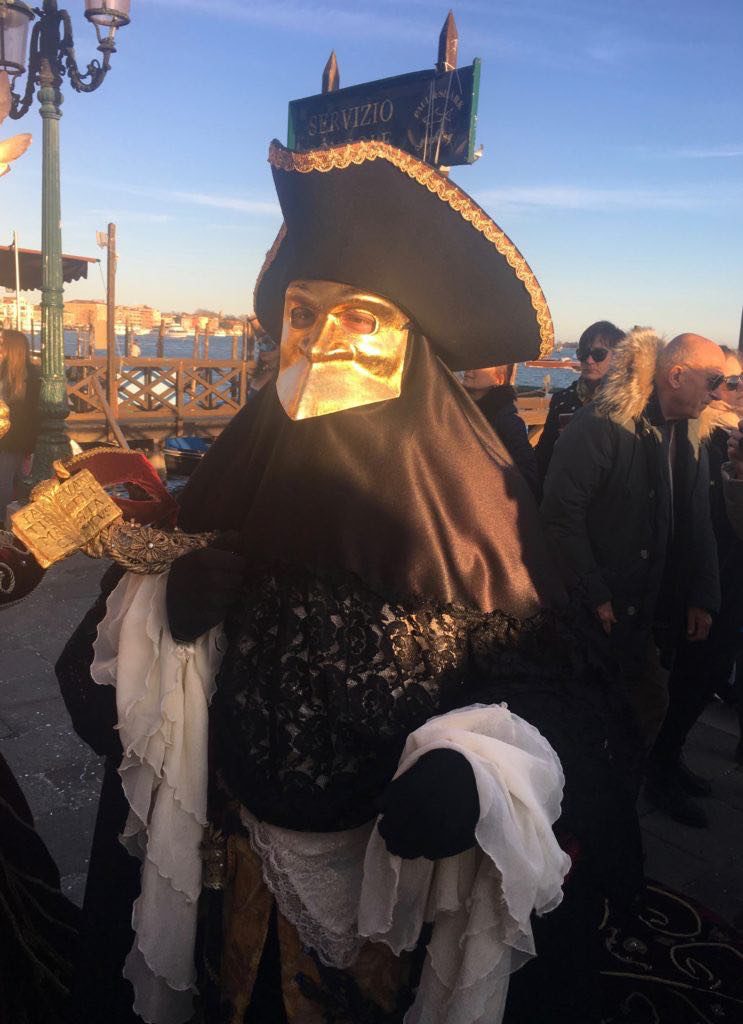 Bauta costume in Venice
The Baùtta is one of the most famous men's Venetian masks covering the whole face. This Venetian face mask has a square jaw, large chin, and no mouth. Usually, it is white or heavily gilded and often comes with a tricorn hat. Historically men wore it at political decision-making events since it guaranteed complete anonymity.
2.3 Colombina mask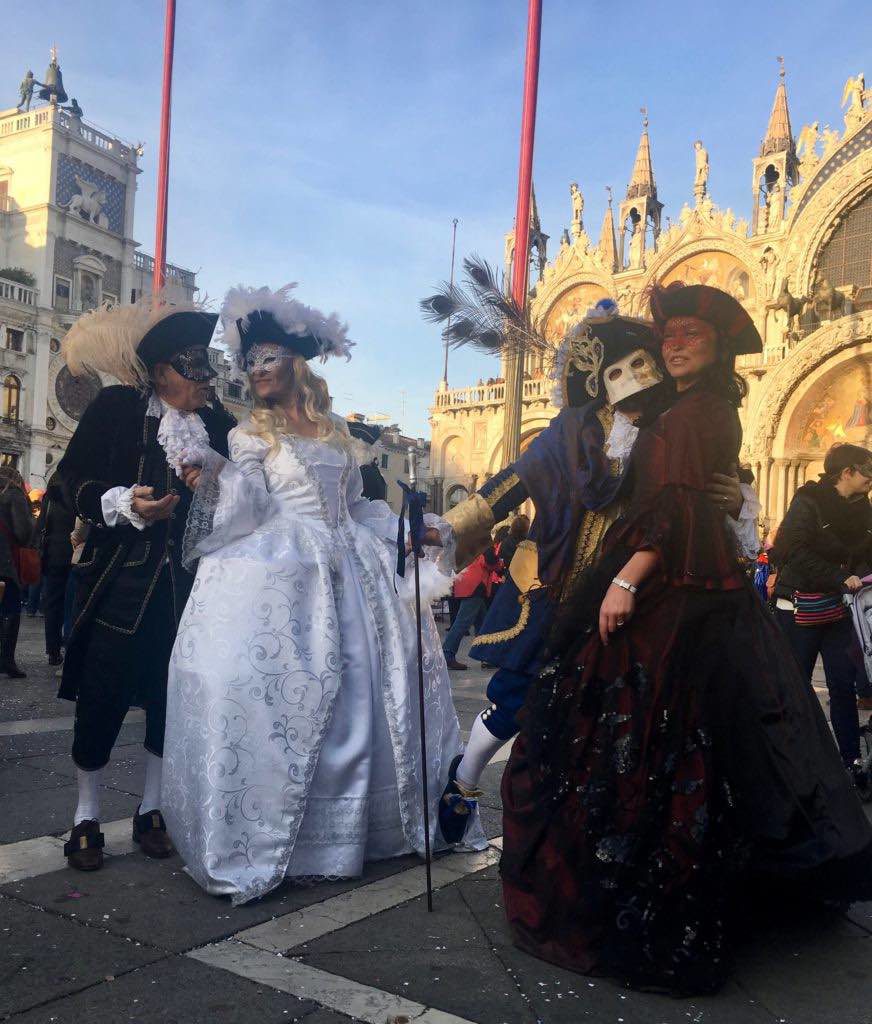 Opposite to the Volto and Bauta masks, the Colombina or Columbine mask is a half-mask. Colombina Venetian mask is popularly known as the Venetian eye mask since it covers only the cheeks and rarely the nose. The Colombina Carnevale mask is richly decorated with precious metals, feathers, and crystals. This Venice mask was named after a Commedia dell' Arte Colombina character of the maidservant and a mistress of Arlecchino character. Historically women who didn't want to hide their natural beautiful faces wore the Colombina. Later in time, men started wearing it also. Colombina Commedia Dell Arte mask is a men's Venetian masquerade mask and a women's Venetian mask.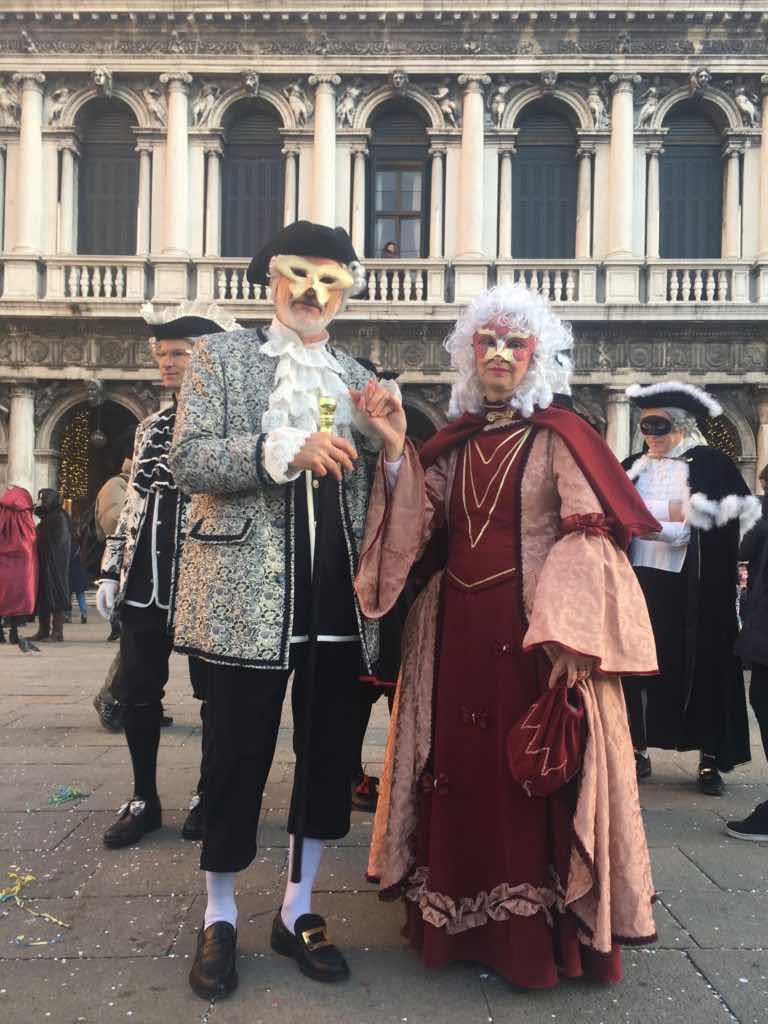 2.4 Medico della Peste mask
Doctor of the Plague mask is one of the most famous Venetian masks. Medico Della Peste mask is a bird-like mask of the Venetian carnival with an extremely long hollow beak and round eyes. Historically A plague doctor wore it to prevent the spreading of the disease. This pointy nose mask is popularly known as the Italian doctor mask or Roman doctor mask. But in Venice, it is a Venetian plague doctor mask. Usually, people who are or just want to pretend to be kinky or hypochondriacal, wear Plague doctor costumes.
2.5 Pantalone mask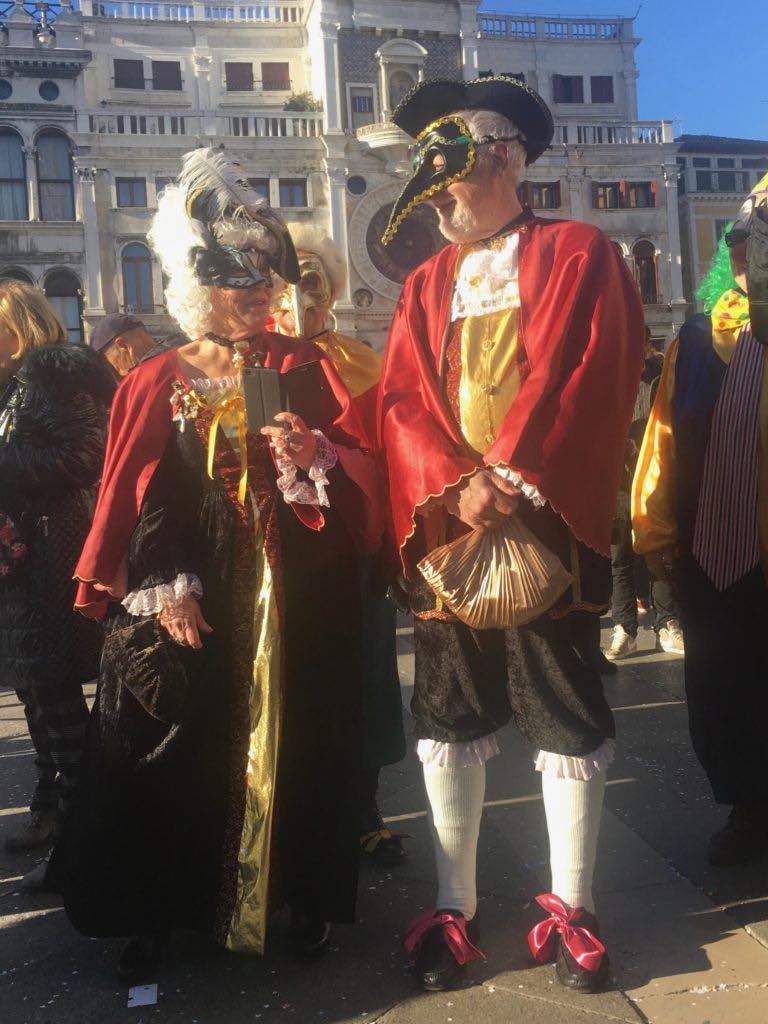 Pantalone costume in Venice
Another half-mask is the Pantalone or Pantaloone. It is similar to the Doctor of the Plague mask for its beak-like nose. This big nose mask was named after a Commedia dell'Arte character of the old man with bushy eyebrows and slanted eyes. Historically Pantalone Commedia dell Arte mask depicted the witty and intelligent, but arrogant and greedy personality of the Venetian merchant. The Pantone mask is one of the classic men's Venetian masks.
2.6 Zanni mask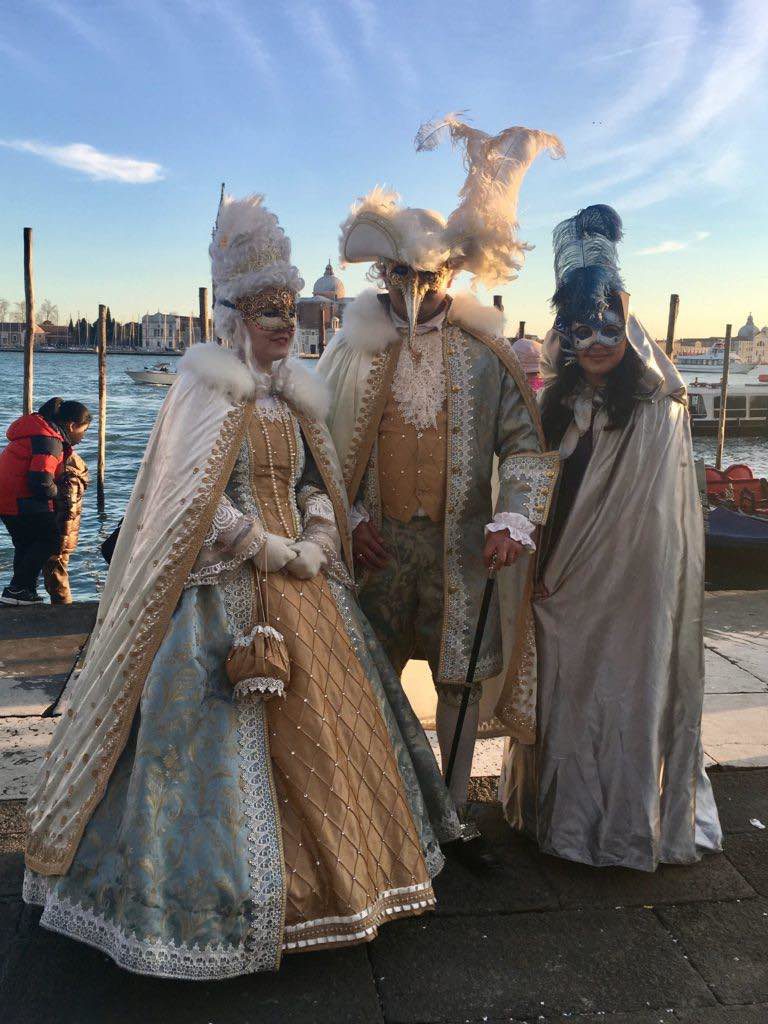 Zanni costume in Venice
Carnival of Venice mask called Zanni holds the Venetian version of the name Gianni. It has a short forehead and a long nose reversed at the end. Named after a Commedia dell'Arte character, this masquerade mask with a long nose depicts stupidity. The longer nose is, the stupider character should be.
2.7 Moretta mask
or Servetta Mutta is an oval mask with a black veil and no lips or mouth depicting a mute servant woman. Historically aristocratic women wore Moretta masks wanting to seduce men by making themselves mysterious but also wishing to stay anonymous by hiding their lips. Moretta mask is a type of female Venetian mask. In other words, the Serveta Mutta mask is a ladies' Venetian mask.
2.8 Arlecchino mask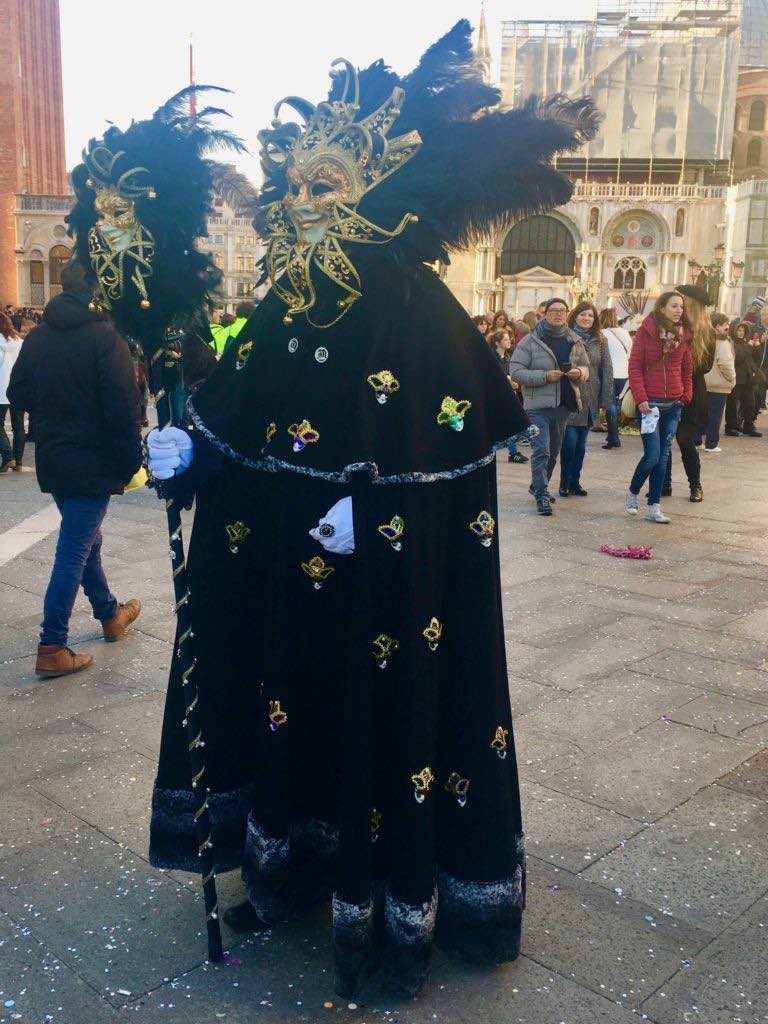 Arlecchino costume in Venice
The Venetian jester mask is another famous Venetian mask. Joker Venetian mask is a colorful harlequin mask with a short nose and arched brows. Sometimes Venice jester masks have large collars and bells on them. This Jolly Venetian mask was named after a Commedia dell'Arte character depicting servant of the more intelligent Pantalone. Commedia dell Arte Arleccino's mask is easily recognized by an irregular-colored patched outfit and a big smile. During Venetian Carnivale people who wish to behave themselves as pranksters and bon-vivant wear Venetian Harlequin masks.
Harlequin costumes in Venice
These are the most famous Venice Carnival masks. But there are many other classic Italian masks and well-known renaissance masks like the popular Gatto mask (Venetian cat mask), Pulchinello mask (a Commedia dell' Arte Carnival mask portraying a lazy and sneaky servant who often acts as 'the voice of the people') and Scaramouche mask (another Commedia dell' Arte mask portraying unscrupulous adventurer), La Ruffina mask (portraying a Commedia dell' Arte character of an older gossipy and sneaky woman who is a lover of Panatlone character and former prostitute).
VENETIAN PASTRIES
Pastries are some of the tasty foods you need to try in Venice. Frittelle Veneziane and Galani (Venetian crostoli) are some of the best authentic Italian desserts from Venice.
Besides, keep in mind that traditional foods in Italy and popular Italian drinks can take you to heaven in a blink of an eye.
3.1 Galani Venetian pastry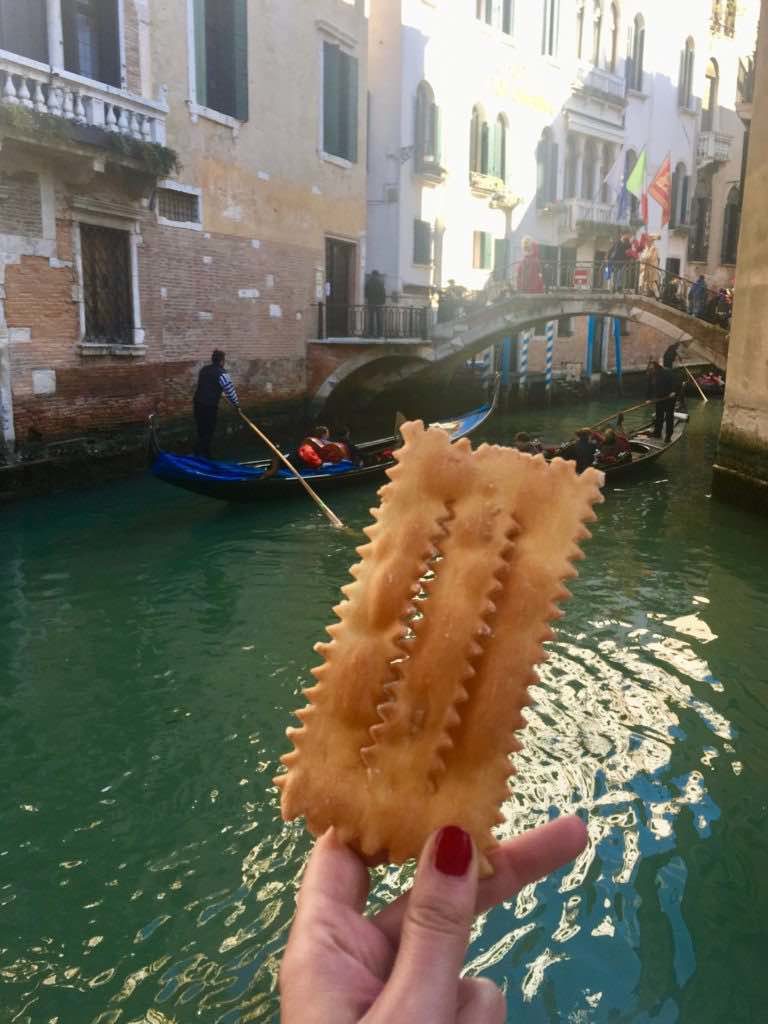 Galani pastries are sweet fried crispy thin pastry strips prepared traditionally during the Venetian carnival.
The Venetian Galani are large rectangles with slits in the middle, made in such a way that you can't stop eating them once you start.
3.2 Frittelle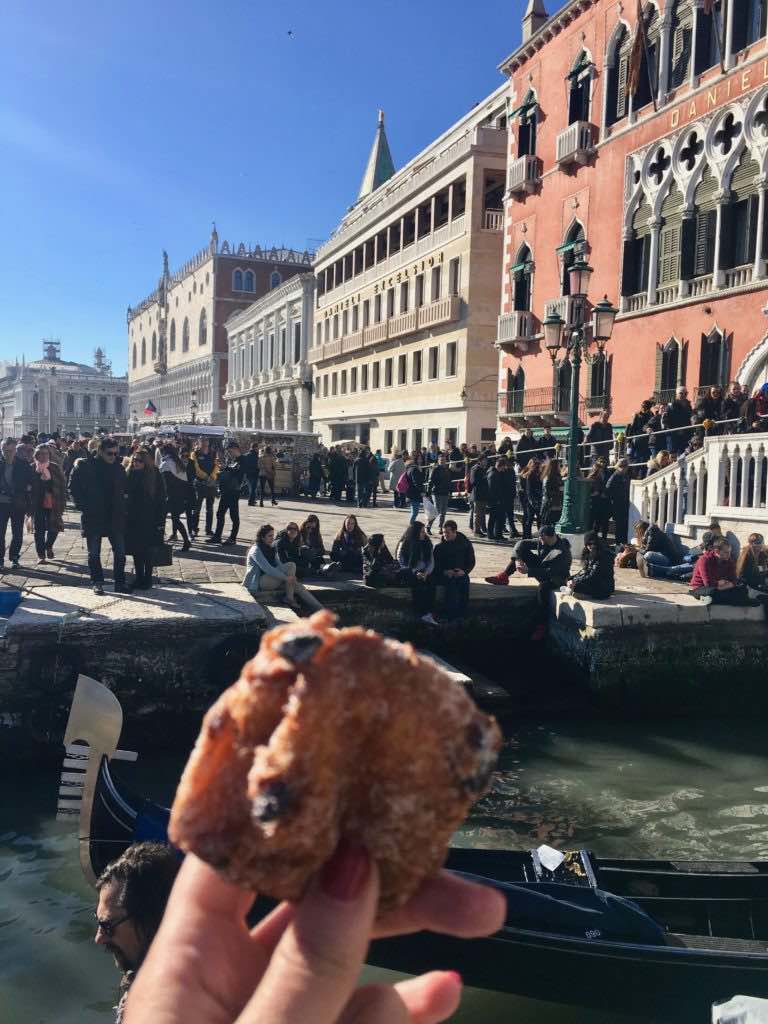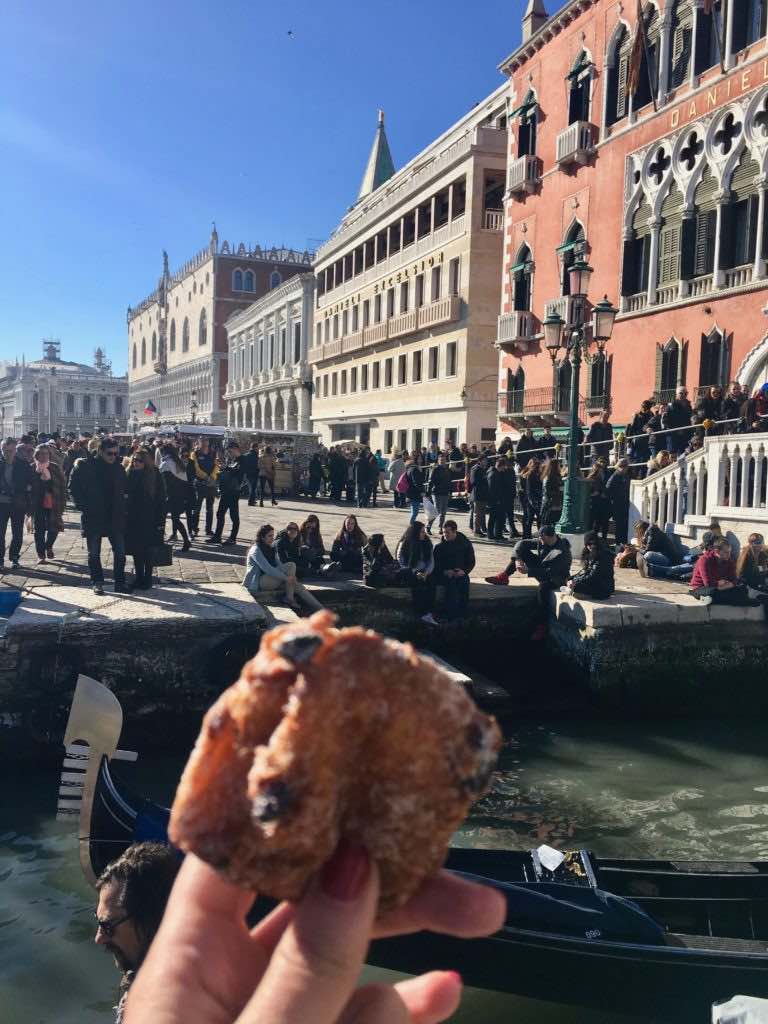 Frittelle fritters are also Venetian highly addictive pastries. The original Venetian frittelle are fried doughs with raisins inside and sprinkled sugar powder from the outside.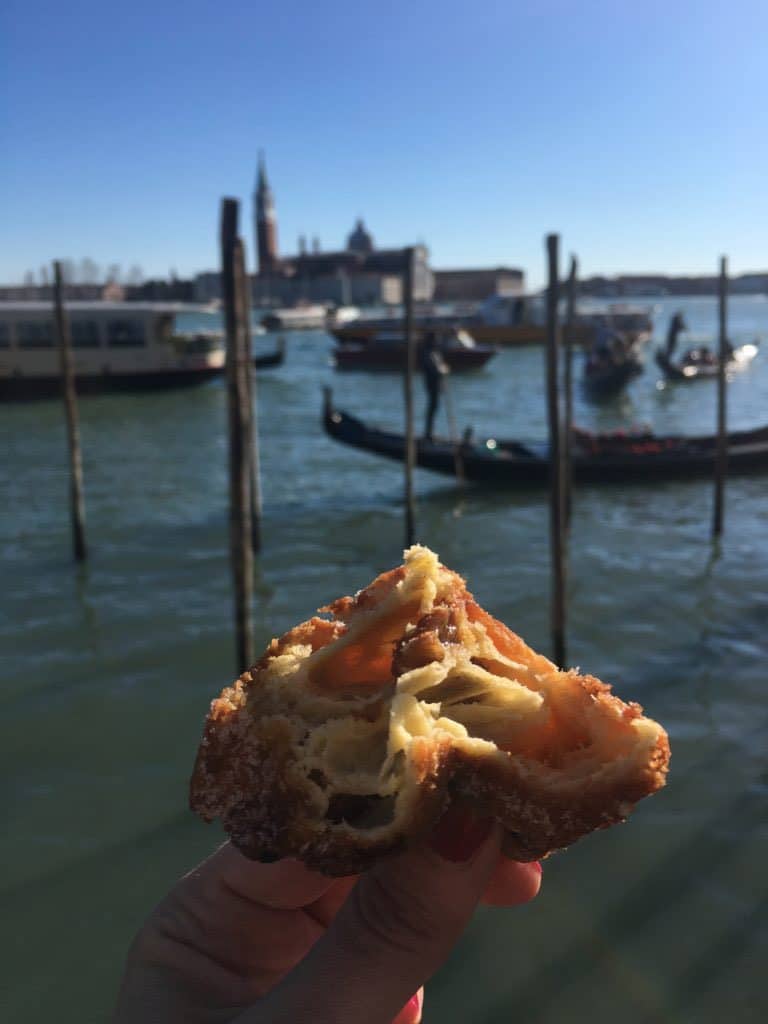 4. WINE IN VENICE
4.1 Vino Ombre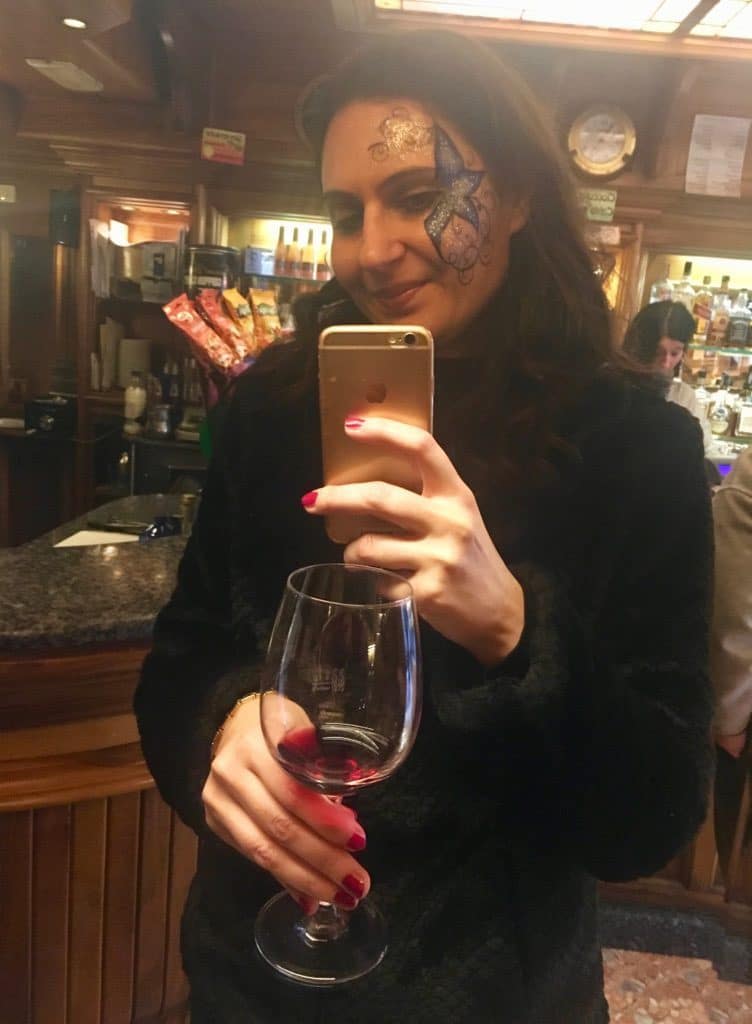 Finally, when in Venice you should try Vino ombre. It is generic, 'on tap', a white or red wine from the Veneto region, ordered by glass and drunk between meals. Un'ombra means the shadow in Italian. In Venice, the phrase 'Andiamo a Ombra (Let's go in the shadow)' means let's have a glass of wine.
5. WHERE TO STAY IN VENICE
Recommended accommodation in Venice:

BUDGET: Anda Venice Hostel (Mestre), Combo Venezia (Cannaregio)

MID-RANGE: Ca' Riza, Hotel Bel Sito & Berlino, B&B Venetian Experience, Locanda Al Leon, B&B Rialto Dream, Antico Portego

UPSCALE: Palazzo Veneziano, Hotel Ai Reali – Small Luxury Hotels of the World, The Gritti Palace, A Luxury Collection Hotel, Hotel Danieli, A Luxury Collection Hotel
6. VENICE DISCOUNTS AND TRANSPORT
Marco Polo Airport to Venice City Center by Express Buss
Treviso Airport to Mestre and Venice by Express Bus
Shared Water Taxi from Venice Marco Polo Airport to central Venice hotels
Marco Polo Airport from/to Mestre Train Station by Express Buss
Venice Public Transportation: Waterbuses & Mainland Buses
24-Hour Venice City Pass with Doge's Palace & Public Transport
7. MUST SEE IN VENICE & TOP THINGS TO DO IN VENICE
Doge's Palace (Priority Admission Ticket)
St Mark's Basilica Guided Tour (Skip-the-Line)
2-Hour Doge's Palace & St. Mark's Basilica (Skip-the-Line)
La Fenice Opera House in Venice
Peggy Guggenheim Collection in Venice
Traditional Shared Gondola in Venice
Shared Gondola Ride Across Grand Canal
8. EXPERIENCE VENICE IN A DIFFERENT WAY
Create Your Own Carnival Mask Workshop
Venetian Lagoon Tour and Galleon Dinner
Sunset Boat Tour with Spritz in Venice
9. INSIDER AND OFF-THE-BEATEN PATH VENICE
Morning Walking Tour in Venice
2.5-Hour Street Food Tour with a Local Guide
40-Minute Sparkling Wine & Italian Prosecco Tasting in Venice
Rialto Market Food and Wine Lunchtime Tour in Venice
Doge's Palace Secret Itineraries (Skip-the-Line)
Wine & Food Tour Near Venice's Jewish Quarter
Jewish Getto & Cannaregio Wine and Food Tour
2-Hour Legends & Ghosts of Cannaregio Tour
10. BEST DAY TRIPS FROM VENICE
Murano, Torcello & Burano Islands in the Venetian Lagoon
Although the Venice Carnival lasts 18 days, you can spend at least one day in Venice during the Carnival and witness all these beautiful Venetian masks and Carnival Venice costumes! And of course, taste some mouth-watering Italian pastries with a glass of fine wine in Venice!
Have you ever visited Venice during Carnival in Venice? What do you think of beautiful masquerade masks and carnival clothing in Venice? Which one of the Venetian masks is your favorite? Do you agree that Venetian masquerade masks for men and masquerade masks for women are utterly spectacular? Would you wear a Venetian carnival costume during the Carnival? Have you tried some of the Venetian pastries or wine in Venice?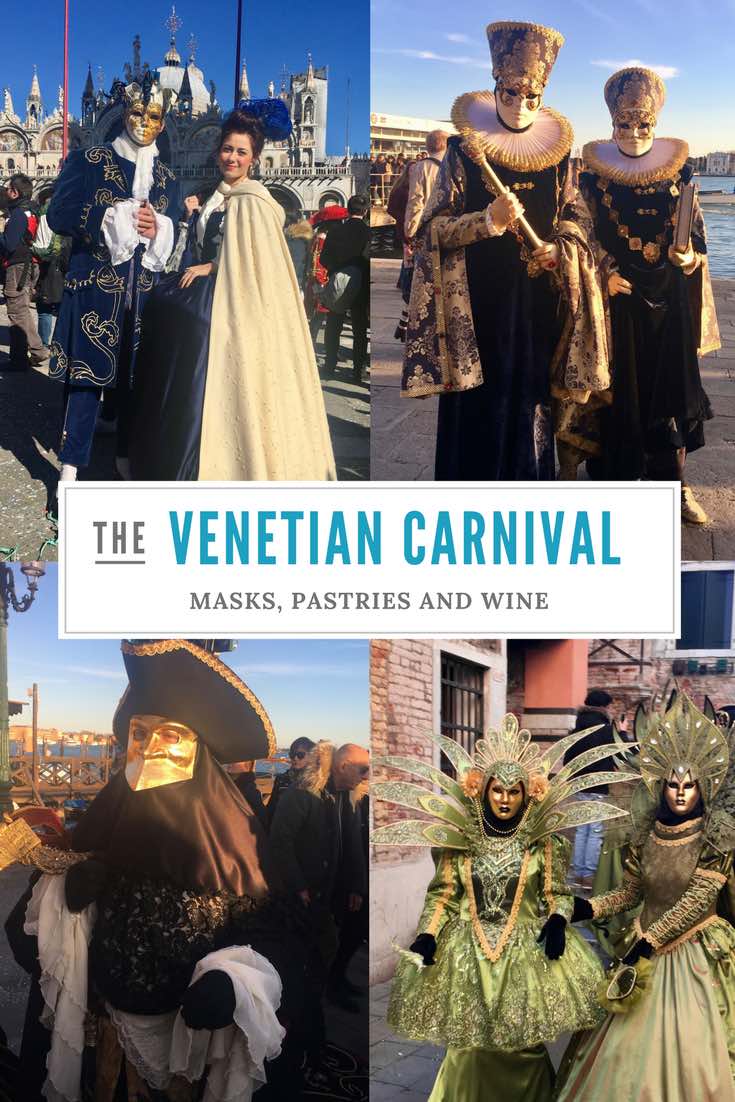 PS: Have you seen pretty Venetian ladies in beautiful masquerade dresses and gorgeous Carnival of Venice costumes?