Are you looking for an Italian drinks list? I got you covered!
Here is the ultimate list of popular drinks in Italy and the most famous drinks in Italy for your ultimate 'la dolce vita' experience in Italy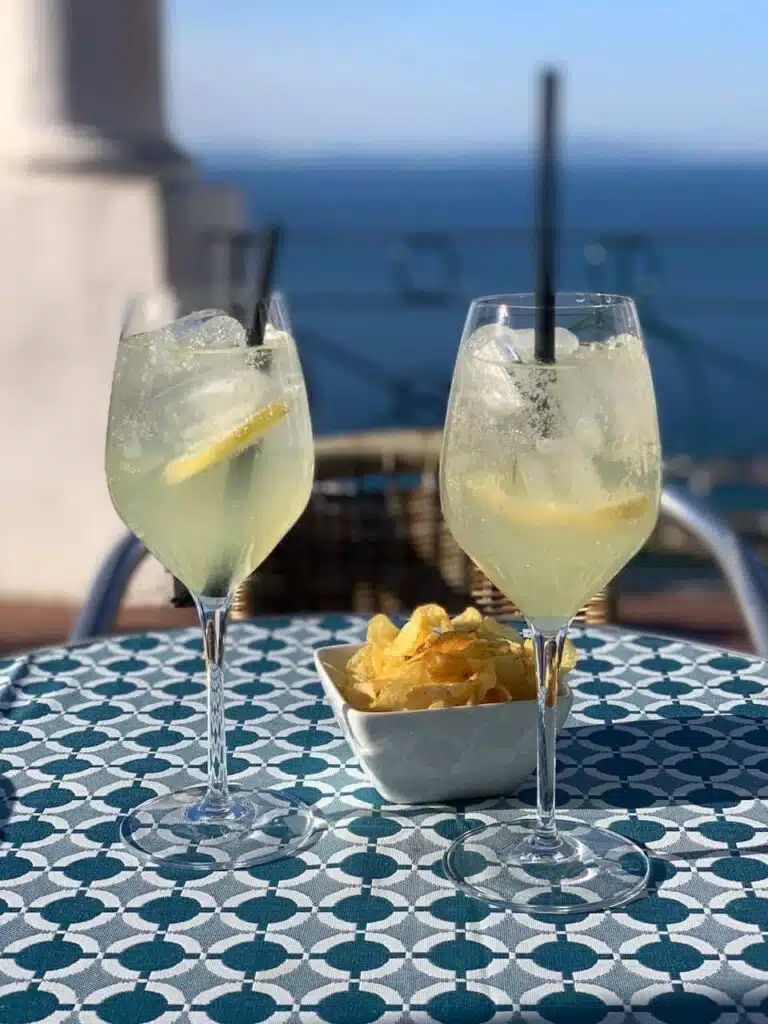 THIS POST MAY CONTAIN COMPENSATED LINKS. PLEASE READ MY DISCLAIMER FOR MORE INFO.
POPULAR ITALIAN DRINKS IN ITALY
If you are traveling to Italy and if you are a gourmet like me, then popular Italian food and popular Italian drinks are unquestionably on your bucket list.

Delicious food and drinks go hand in hand in Italy. Especially if you decide to do some amazing wine tastings in Italy! So if you are wondering what to drink in Italy, here is the ultimate list of the most famous Italian drinks and most popular drinks in Italy.
This post highlights the 27 most popular Italian beverages and drinks in Italy: iconic Italian espresso coffee, traditional Italian brandy, famous Italian wines (Chianti wines, Castelli Romani wines, sparkling Prosecco, sweet Vin Santo), popular Italian beers, best Italian liquors (Amaro, Cynar, Nocino, Amaretto, Sambuca, Frangelico, Galliano..), and popular Italian cocktails (Aperol Spritz, Limoncello Spritz, Negroni, Bellini, Rossini, Garibaldi).

Here you can find out about authentic Italian drinks: the best Italian aperitifs (Italian before-a-meal drinks), the best Italian digestives (Italian after-a-meal drinks), top Italian non-alcoholic drinks, and top Italian alcoholic drinks.
Are you planning a trip to Italy last minute?
If you are traveling to Italy last minute, I prepared for you a short summary of the best food and drinks tours in Italy

BEST FOOD AND DRINKS TOURS IN ITALY
Rome: Food Tour and Wine Tasting in a Traditional Trattoria
From Rome: Tuscany Day Trip with Lunch and Wine Tasting
Florence: Chianti Wineries Tour with Food and Wine Tasting
Catania: Mount Etna Morning or Sunset Day Trip with Tasting of Sicilian local delicacies
From Sorrento: Coast and Capri Boat Trip with Limoncello
Rome: Street Food Tour with Local Guide
Venice: Food Tasting Tour with Cicchetti Dishes and Wine
Naples: Street Food Tour with Local Guide
Rome: Trastevere Sunset Food Tour with Guide
Montepulciano Wine Tasting and Cellar Tour
From Siena: Chianti and Castles Tour with Wine Tastings
From Naples: Wine Tasting Tour on Vesuvius Volcano
TRADITIONAL ITALIAN DRINKS
1. ITALIAN ESPRESSO – Iconic Italian coffee drink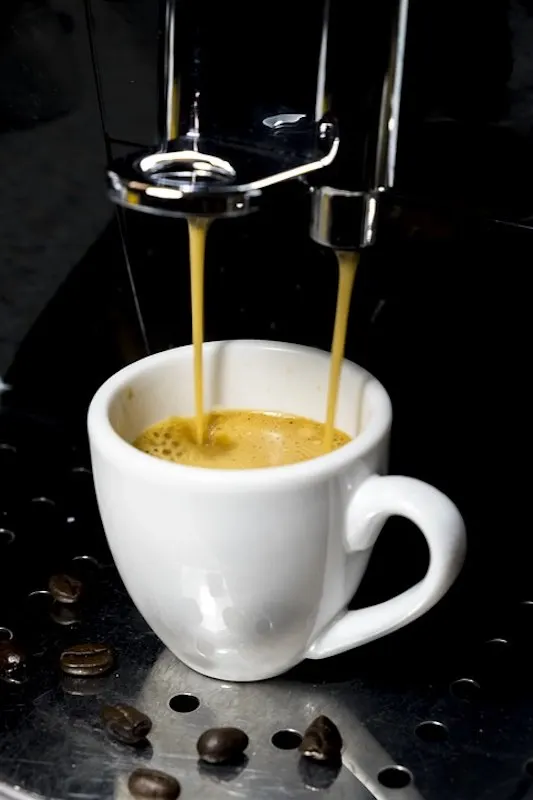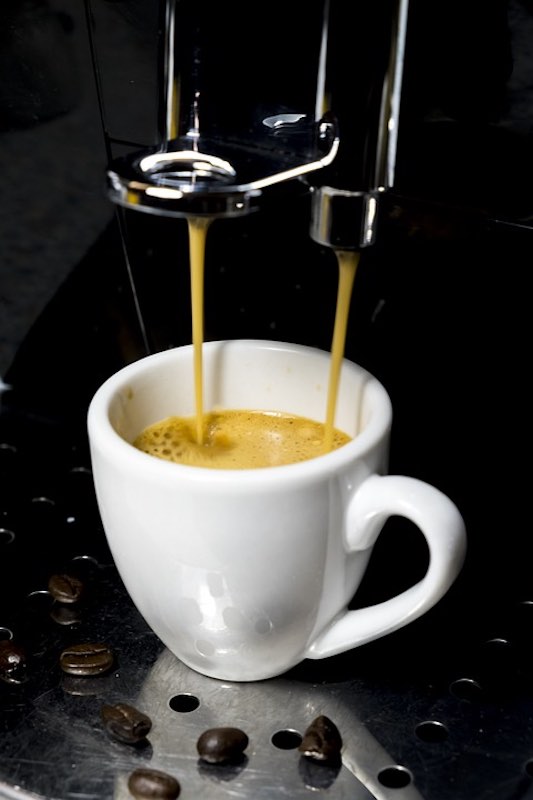 When someone mentions Italy and Italian drinks and beverages, the first thought on everyone's mind is most likely Italian espresso.
Espresso coffee is a synonym for Italy and the Italian way of life – 'la dolce vita' (the sweet life). If you are a coffee lover, a visit to Italy without sipping iconic Italian espresso, Italian macchiato, cappuccino, latte, or cortado is definitely no option for you.
2. ITALIAN MOKA COFFEE
Italians traditionally sip espresso coffee in bars and restaurants. But, they prefer moka coffee at home.

Moka coffee pot is one of the most iconic products of Italy. Alfonso Bialetti, an Italian engineer, invented the moka pot at the beginning of the 20th century. Soon after the invention, a moka pot became a standard kitchen utensil in homes across Italy.
Standard Moka pot is small, inexpensive, and easy to handle. In addition, Moka coffee is among the most delicious coffees. Moka pot coffee is strong and rich in flavor.
So, it is no wonder that moka pot coffee is one of the most popular coffees around the world. Moka pot coffee is sipped across Europe, Latin Amerika, and Australia.

However, Moka pot coffee stands for Italy and Dolce Vita lifestyle!
Interested in preparing Italian coffee at home? If so, check out the Italian Bialetti espresso maker!
3. CHIANTI WINE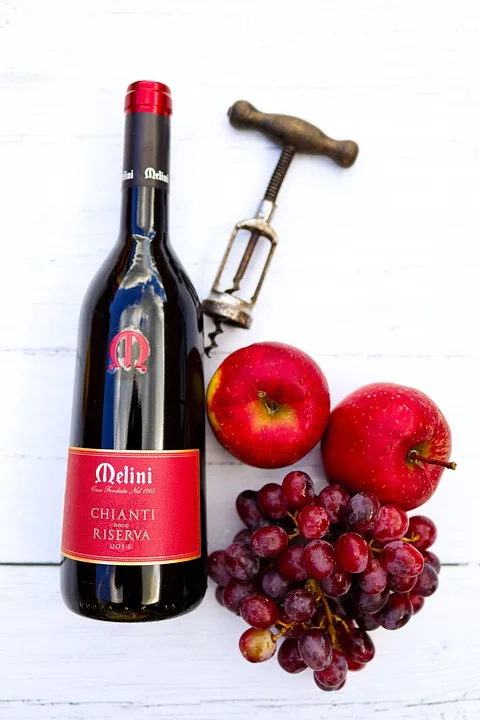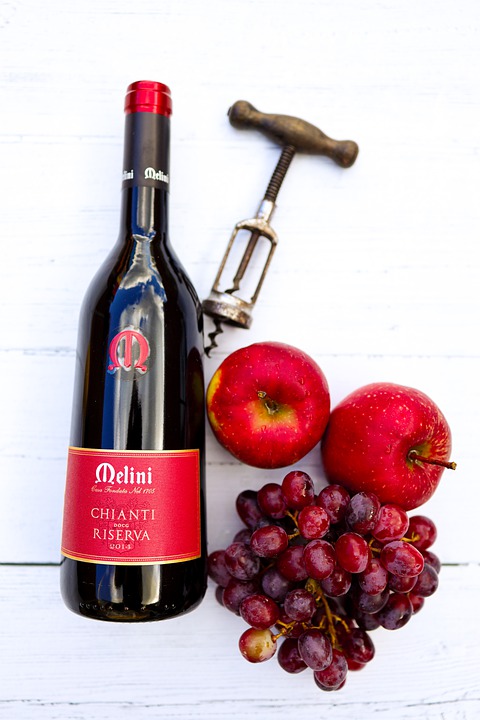 Talking about drinks in Italy and not mentioning Italian wines is not possible.
Wines from Italy are among the most famous drinks from Italy.
Chianti wine is probably the most famous Italian red wine, while the legendary Italian Chianti Classico is the most appreciated among Chianti wines.
Iconic Chinati wines are some of the best Italian red wines.
Chianti wine is produced in one of the most beautiful parts of Italy – in the Chianti region between Florence and Siena in central Tuscany. The black rooster seal marks every bottle of Chianti. This first-class dry wine has a distinctive cherries and violets aroma and goes well with all tomato-based dishes (pasta dishes, meatballs ..).
Just to add, if you would like to visit the Chianti region, I would suggest taking a look at my Tuscany road trip. Exploring Tuscany by car, visiting the picturesque Tuscan countryside and charming medieval hilltop walled towns in Tuscany is one of the must-do things before you die!

If you are heading to Tuscany, don't miss out on checking out this highly popular Small-Group Wine Tasting Experience in the Tuscan Countryside!
4. VIN SANTO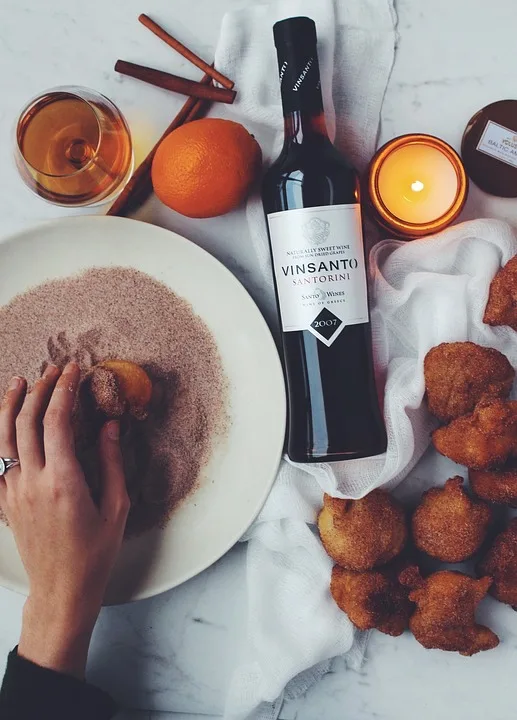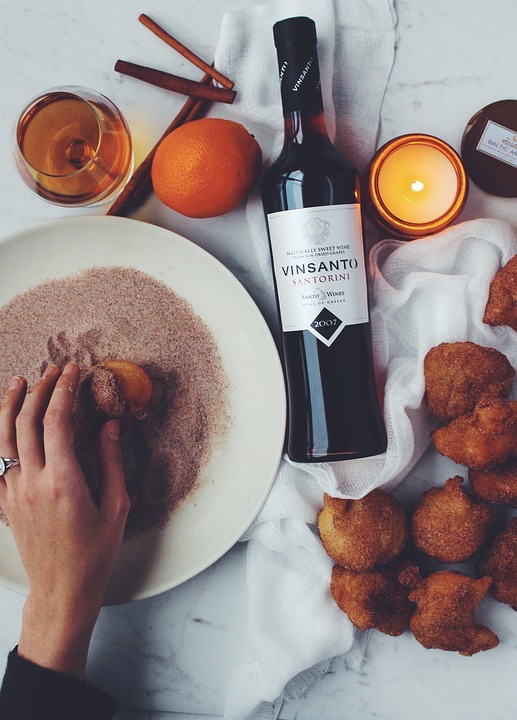 Vin Santo is a typical Italian sweet dessert wine.
It originates from Tuscany, but today Vin Santo is produced across Italy. Therefore, the color and sweetness of Vin Santo depend on the region and the method of production.
Vin Santo as a dessert wine is traditionally served with biscuits. So, don't forget to sample Vin Santo and Tuscan cantuccini biscuits when in Tuscany.
5. CASTELLI ROMANI WINE
Rome has always been the top Italian destination.
After all, as the old saying goes: 'all roads lead to Rome'?! But what to drink when in Rome?
Some of the most popular Italian wines come from Castelli Romani (Roman Castles) on the outskirts of Rome. The hillside location of 14 Castelli Romani villages provides the production of crispy and well-balanced wines. Castelli Romani wines are aromatic and with a strong fragrance.
While dry white wines are mainly produced in Castelli Romani, the most famous Castelli Romani is the red Cesanese wine. Besides red Cesanese wine, some of the most popular Castelli Romani wines are white Frascati wine and sweet Cannellino dessert wine.
Therefore, grab a glass of Castelli Romani wine when in Rome!
6. PROSECCO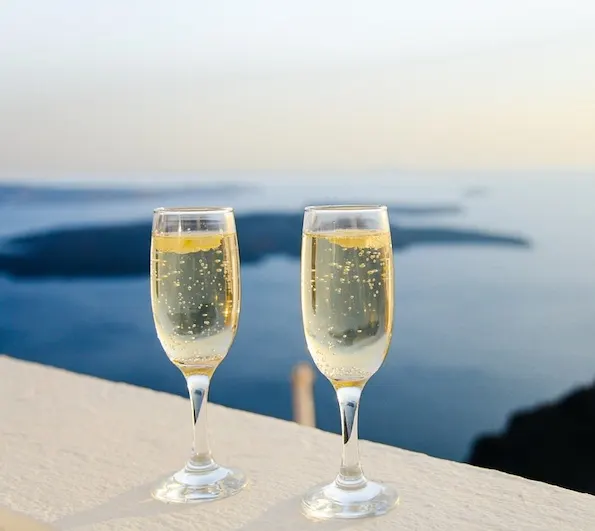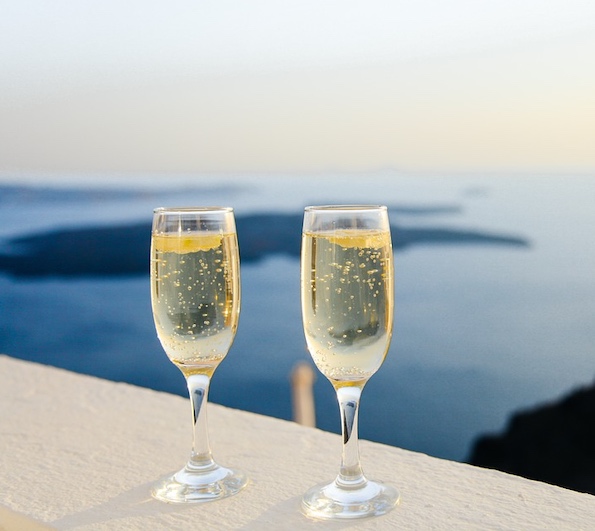 If you travel to France there's no doubt you would love to have a glass of French Champagne. But if you travel to Italy, most certainly you would love to have a glass of Italian Prosecco.
Prosecco is a famous Italian sparkling wine with a fruity and flowery aroma. There are three types of Prosecco wine: Prosecco Spumante (sparkling), Prosecco Frizzante (semi-sparkling), and Prosecco Tranquillo (still).
Prosecco wine is named after the village where it originates from – Prosecco village in the Veneto region, a village close to Treviso and Venice. But these days Prosecco is produced in a larger area in northeast Italy. In 2019 Prosecco Hills received world heritage status by UNESCO.
Prosecco wines match well-cured meats, fruit-based appetizers (like prosciutto-wrapped melon or prosciutto-wrapped grissini), and crostini.

If you like the idea of sampling authentic Prosecco while exploring the UNESCO hills of Prosecco, you might enjoy E-bike Tour in Valdobbiadene with Wine Tasting and Typical Food.
7. ZABAIONE – sweet Italian beverage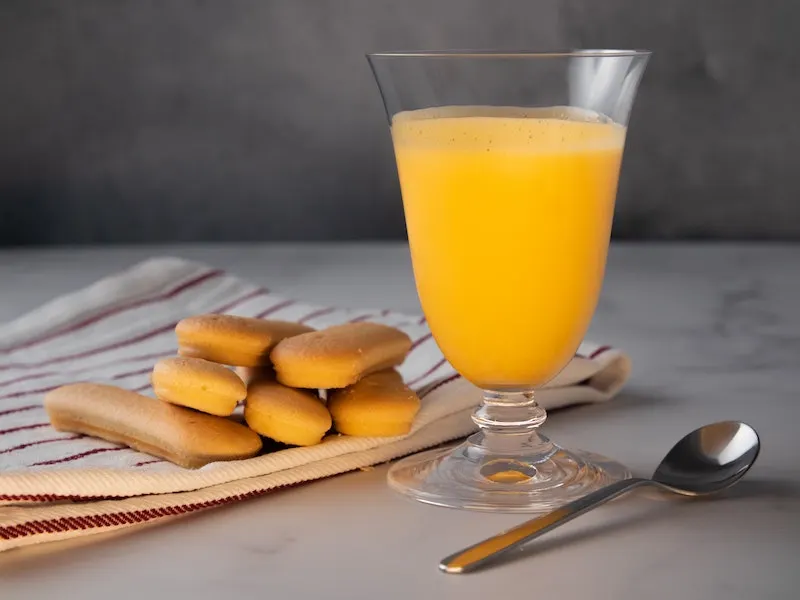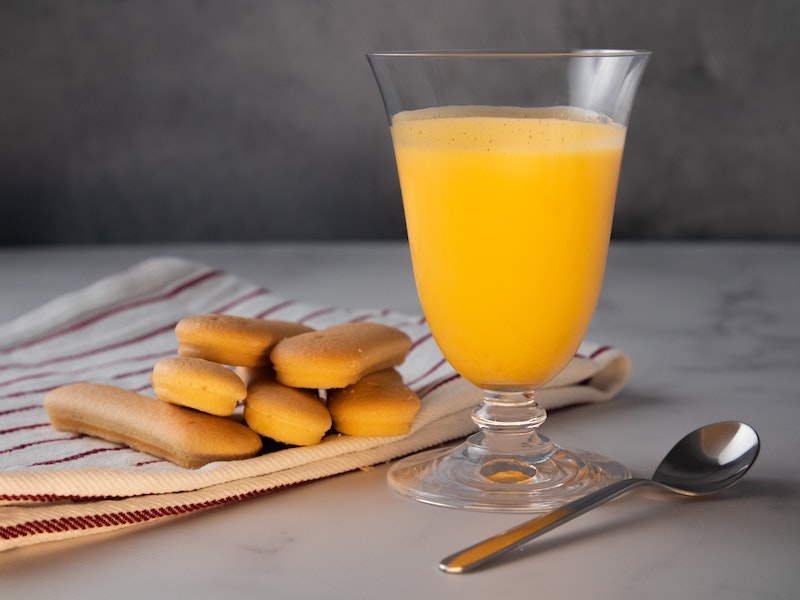 If you thought that Zabaglione was only a dessert, you were wrong.
Zabaglione can be prepared as a beverage or dessert. It depends on the texture.
This sweet Italian beverage is made with egg yolks, sugar, and marsala wine from Sicily (but sometimes also vin santo or passito).
Zabaglione, or also Zabaione, is a popular Italian dessert drink traditionally savored with fruits and cookies at Christmastime.
Zabaglione originates from the Piedmont region in northwest Italy. But, today Zabaglione is a classic Italian beverage that can be enjoyed throughout the country.
8. GRAPPA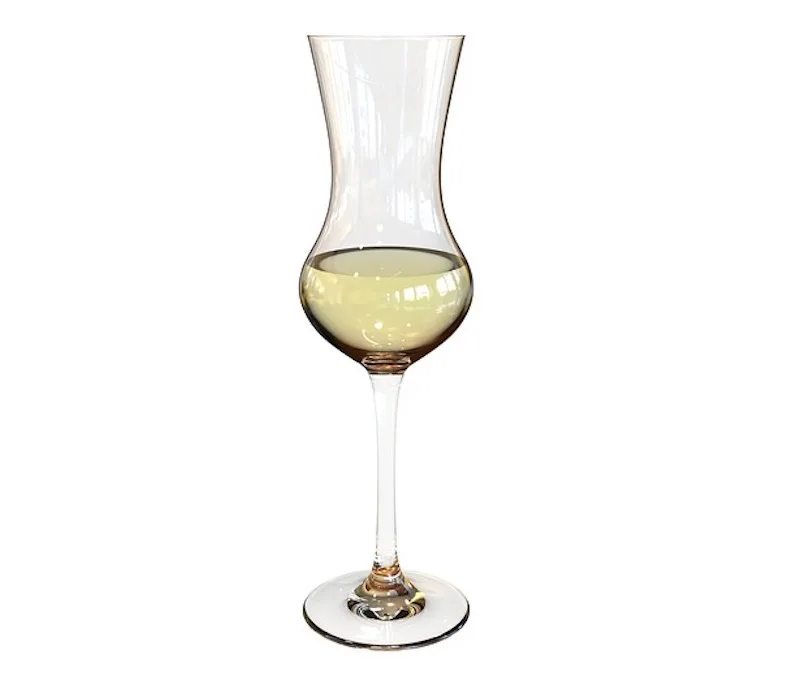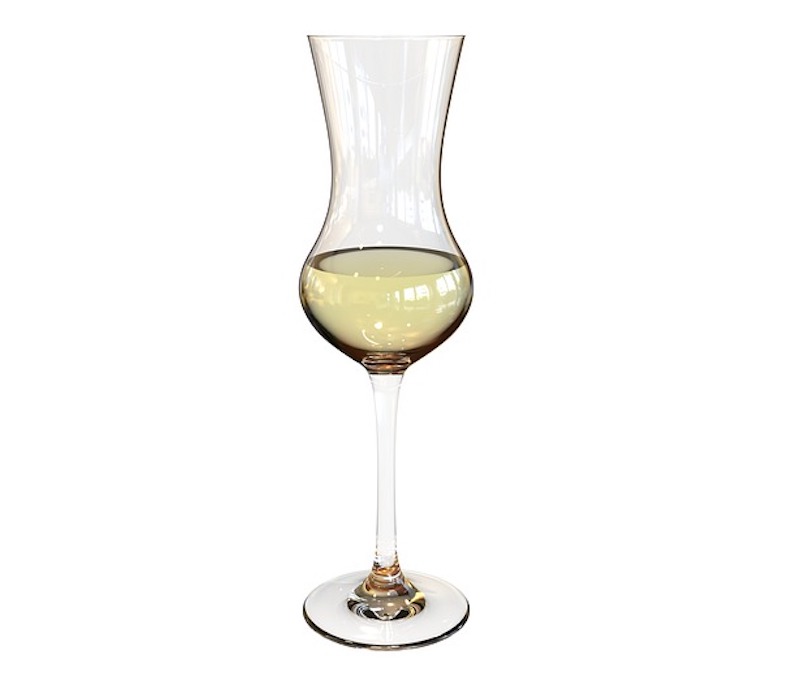 Grappa is a traditional Italian brandy and one of the most popular drinks in Italy.
This classic Italian alcoholic drink is produced as a byproduct of winemaking by distilling solid grape remains – skins, stems, pulps, and seeds. It comes with a high percentage of alcohol (up to 70%).

Traditionally grappa is served in Italy as a digestive after heavy meals. Grappa is a traditional after-dinner drink in Italy. But Grappa can be also mixed with Prosecco which makes an excellent aperitif in Italy.
9. PERONI NASTRO AZURRO BIRRA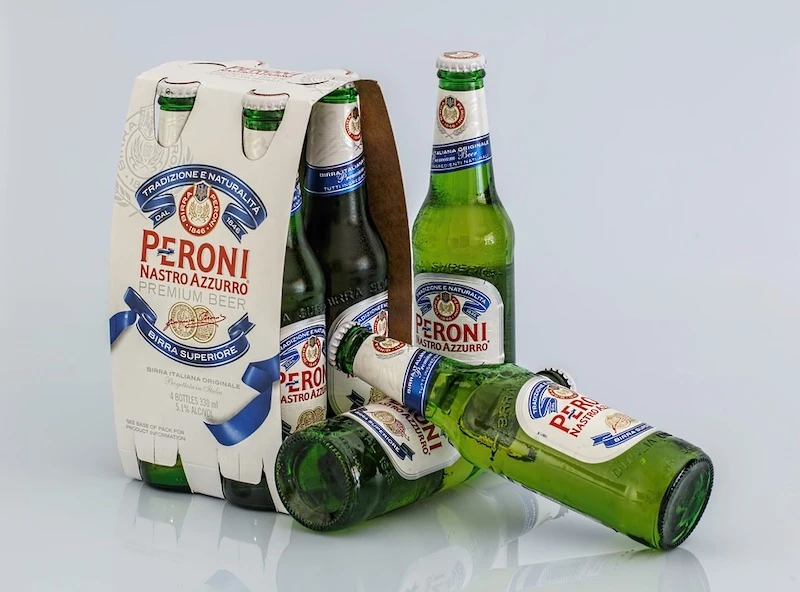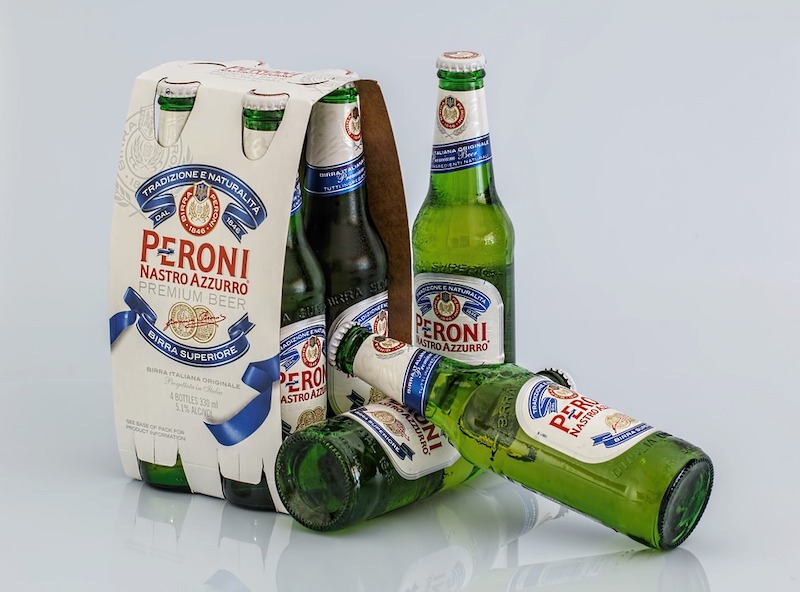 Italy is a famous wine destination as wine production and wine consumption in Italy has been in the tradition of the country for ages.

But beer, or 'birra' in Italian, is also among the most popular drinks in Italy. In fact, there's historical evidence of beer production in ancient Rome.

But the first 'modern' breweries in Italy opened in the 19th century and since then beer in Italy has been widely consumed. Beer in Italy is commonly enjoyed with pizza, while the most popular beer in Italy and the best-selling Italian beer in Italy and beyond is Peroni Nastro Azzurro produced in Rome. Nostro Azurro is a pale lager beer of strong yellow color.
10. BIRRA MORETTI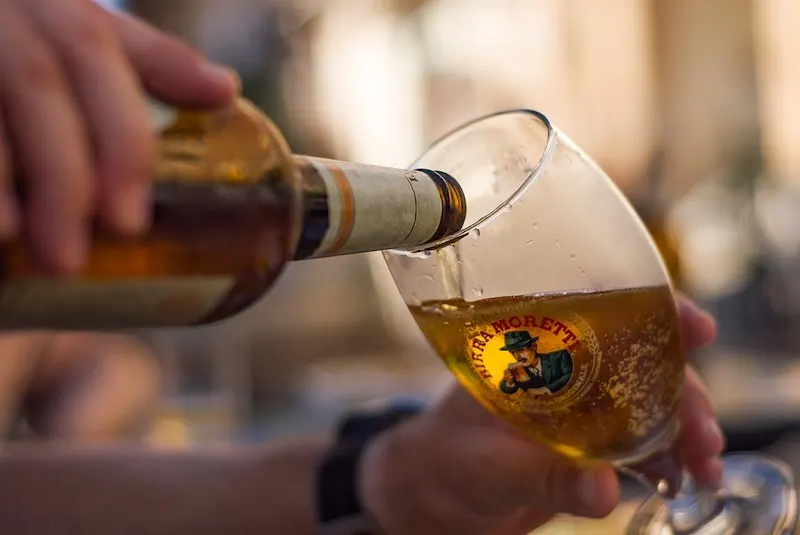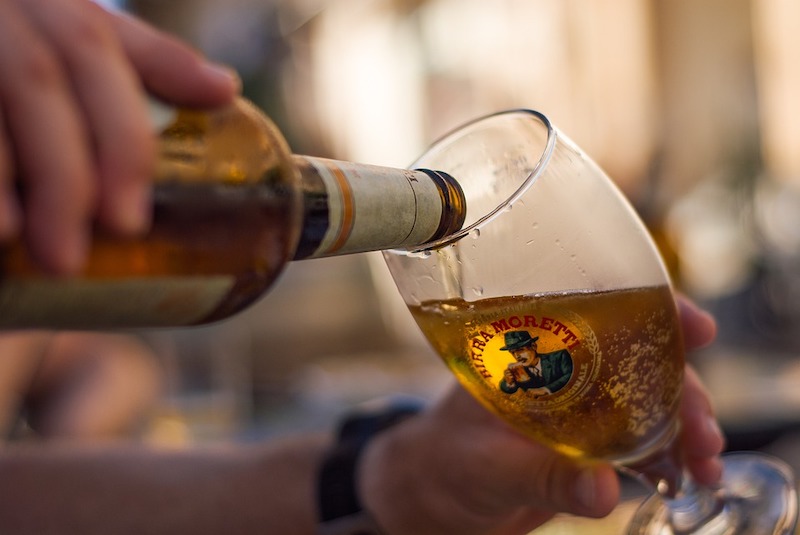 Another famous Italian beer is Birra Moretti.

Authentic Moretti beer is originally brewed in Udine in Italy. But in the 1990s Heineken acquired the company and since it has been produced under the Heineken brand. Nevertheless, Birra Moretti is traditionally among the most popular Italian drinks in Italy. Moretti beer is a pale lager beer, light and refreshing, consumed as an 'everyday beer' accompanying various common Italian dishes.

Moretti beer is a must-have Italian drink when in Udine!
FAMOUS ITALIAN LIQUORS
11. CAMPARI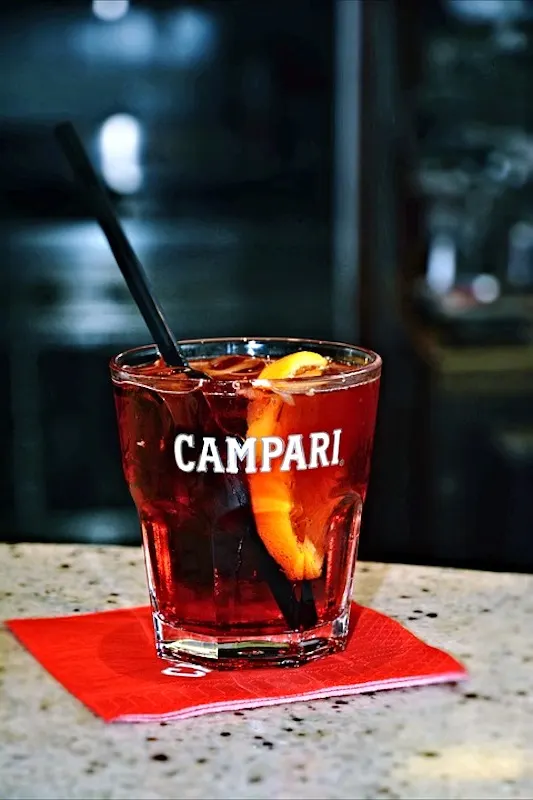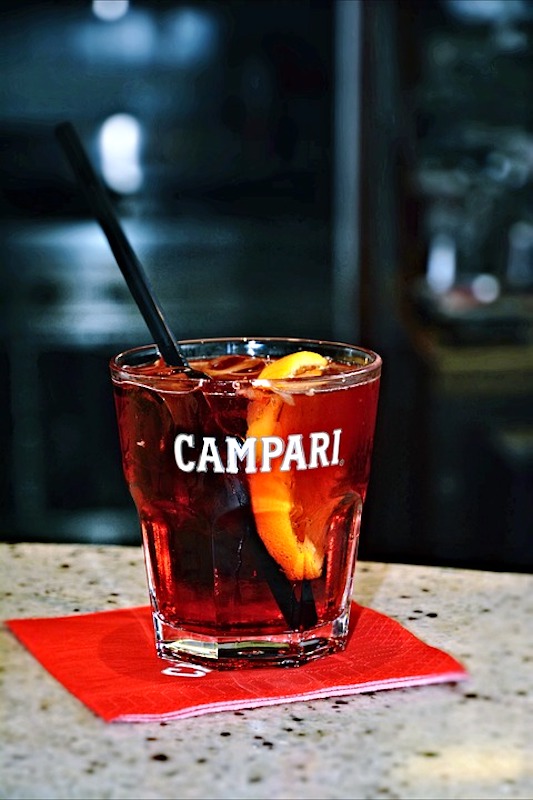 Campari is the most popular Italian liquor made from aromatic herbs, plants, and fruits.
Today this prestigious Italian liqueur is sold in more than 190 countries worldwide. Campari is accredited as a national drink of Italy. The city of Novara in the Piedmont region in northwest Italy is the hometown of Campari.

This world-famous liquor adorns an aromatic bitter-sweet taste and dark red color. This famous Italian bitter drink can be drunk straight, but it is most commonly used for various Italian cocktails like Campari Soda, Negroni, Garibaldi, and Campari with white wine (Campari e vino bianco). Bitter Campari is a top popular Italian drink in Italy on a night out.
12. LIMONCELLO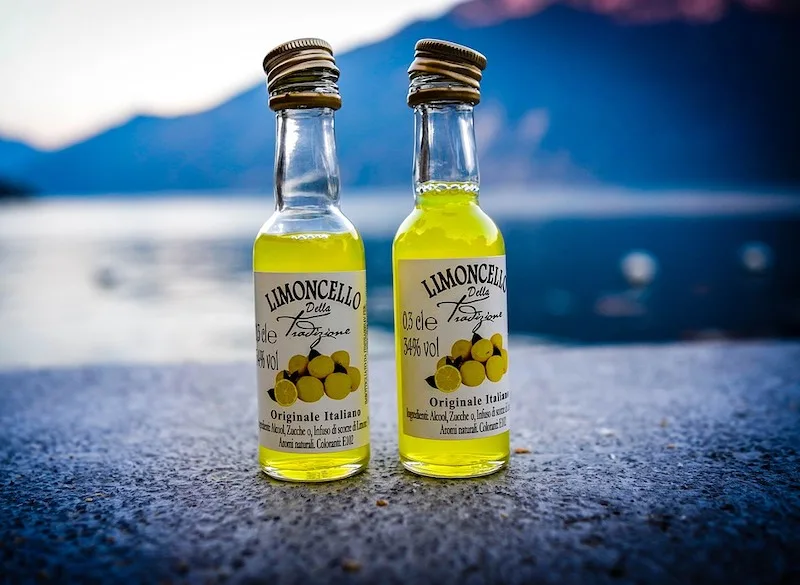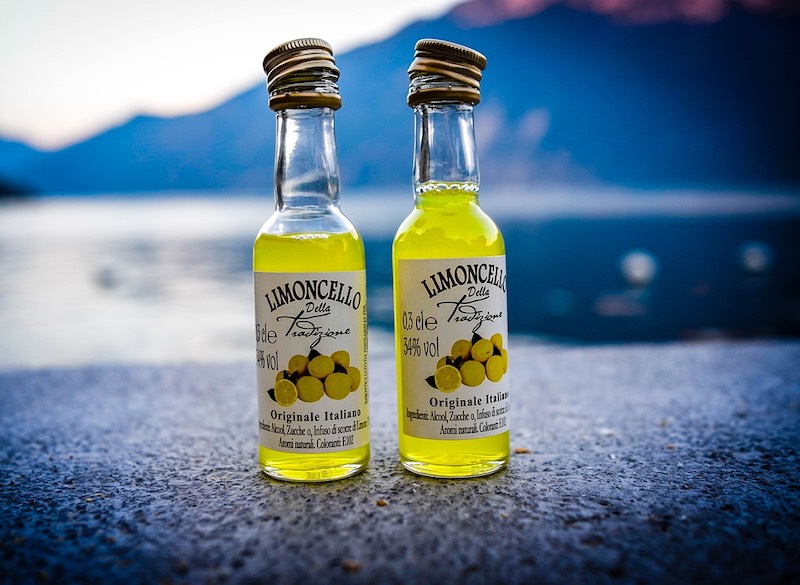 Limoncello is a world-renewed Italian lemon-flavored liquor originating from southern Italy: the Bay of Naples, the Amalfi Coast, the Sorrento Peninsula, and Capri.
This classic sweet and citrusy in taste Italian liqueur is made by soaking lemon zests in neutral grain alcohol for months. Citrusy Limoncello is the most popular Italian liqueur! Limoncello is traditionally served chilled after dinner as a digestive. Zesty limoncello is among the most popular Italian after-dinner drinks in Italy.

Hmm, can you imagine yourself sipping refreshing authentic limoncello on a hot summer evening on the Amalfi Coast or Capri?!
Limoncello is a must-try Italian drink in Sorrento, the Amalfi Coast, and Capri!
Want to try the first-class limoncello before heading to Italy? Try out Limoncello of Sorrento Marcati Gagliano!
13. AMARO
Although amaro in Italian literally means 'bitter', Amaro liquor is actually bitter and sweet in taste.
This classic Italian liquor is made with grape brandy (grappa), herbs, and aromatics. Amaro contains from 15 to 40 % of alcohol on average. There are more than 50 brands of amaro liqueurs among which the most popular are Ramazzotti, Montenegro, Sibila, Lucano, and Averna.
Recommended read: Amaro: The Spirited World of Bittersweet, Herbal Liqueurs, with Cocktails, Recipes, and Formulas
14. CYNAR
Famous Cynar is a bittersweet Italian liquor made from 13 herbs and plants, among which artichokes are the main flavoring ingredient. Thus, this famous Italian liqueur was named after Cynara Scolymus artichokes.
Cynar blends well with soda or tonic. Cynar is an Italian aperitif traditionally served before a meal in Italy.
15. AMARETTO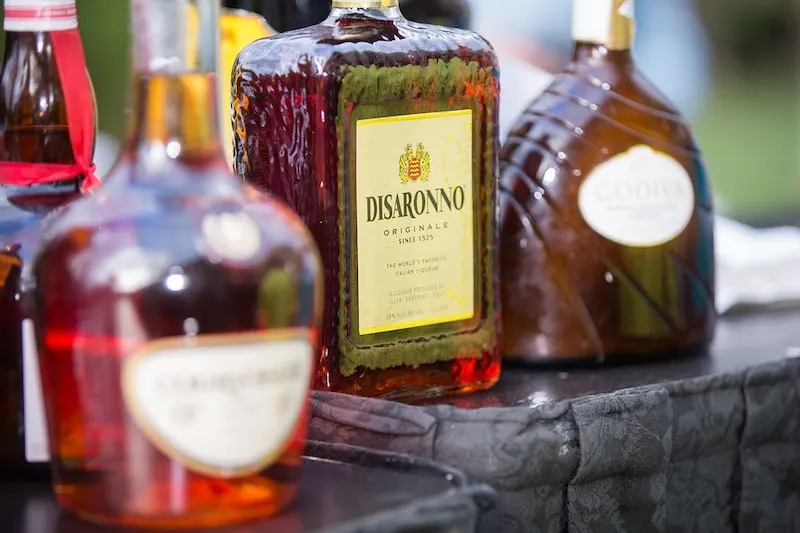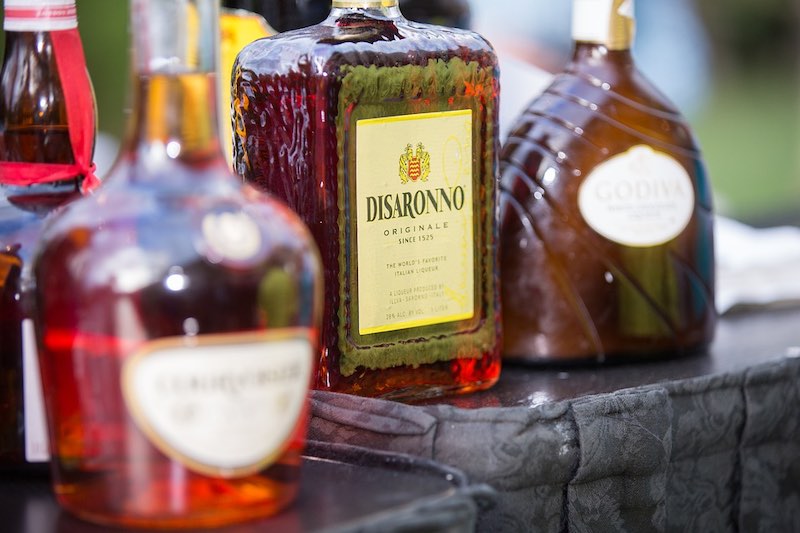 Amaretto is a popular Italian sweet liquor made of bitter almonds.

Originally it was exclusively made from almond stones, but over time it was produced from peach stones and apricot stones as well. Italian Amaretto can be enjoyed alone, as an ingredient of many popular Italian cocktails, or added to some dishes (especially desserts like tiramisu).

Amaretto originates from the small town of Saronno in the Lombardy region in northern Italy. So, go for Amaretto when in Milan, Lake Como, Lake Maggiore, Lake Garda, and Lake Iseo!
16. NOCINO
Nocino is a popular dark brown and walnut-flavored traditional Italian liquor originating from the city of Modena in the Emila-Romagna region in northern Italy.
This sweet and slightly bitter in taste liquor is made of fresh green unripe walnuts. The walnuts are first left in alcohol for some time and later removed while the syrup is added with juniper berries, coffee beans, vanilla beans, clove, lemon, or orange zest.

Nocino is a classic Italian digestive. Authentic Nocino liquor is a must-try traditional Italian drink when in Modena.

17. SAMBUCA
Colorless Sambuca is popular anise-flavored liquor from Italy.
Greece and Cyprus have ouzo, North Macedonia and Bulgaria have Mastika, the Levant has arak, but Italy has Sambuca.
Traditionally sambuca is taken as a digestive and it is served after coffee to diminish the coffee taste. Therefore, it is sometimes even added to coffee. If you want to try coffee with sambuca in Italy you should order 'coffee coretto' or 'un caffe alla sambuca'.
Want to know what sambuca tastes like without traveling to Italy? Order here La Sambuca d'Italia.
18. FRANGELICO
If you like hazelnuts, then Frangelico is the liquor for you.
Frangelico is hazelnut-based and caramel-colored liquor from the Piedmont region in northwest Italy. Frangelico is similar liquor to Amaretto. The main ingredients of Frangelico are hazelnuts, cocoa, coffee, and vanilla but the dominant is the hazelnut flavor. Frangelico is one of the nuttiest Italian liqueurs and the most expensive liqueurs on the market. Frangelico liquor was named after Fra Angelico, a Christian Franciscan friar who according to a legend created 'original recipes for liqueurs'. That's why even the Frangelico bottle symbolizes the brown Franciscan habit.
Not traveling to Italy, but want to try authentic Italian Frangelico? Order here FRANGELICO Piedmont ITALY
19. GALLIANO
Galliano is another yellowish and caramel-colored liquor from Italy.
Popular anise-flavored but with dominant vanilla flavor liquor originating from the city of Livorno in the Tuscany region. Galliano is similar to Sambuca, another anise-flavored liquor, but the distinctive note of Galliano is vanilla flavor (not anise).
This famous Italian liquor, yellow in color is sweet in taste, comes in a bottle with a shape of a classical Roman column. Traditionally Galliano is consumed as a digestive after a meal.
20. VERMOUTH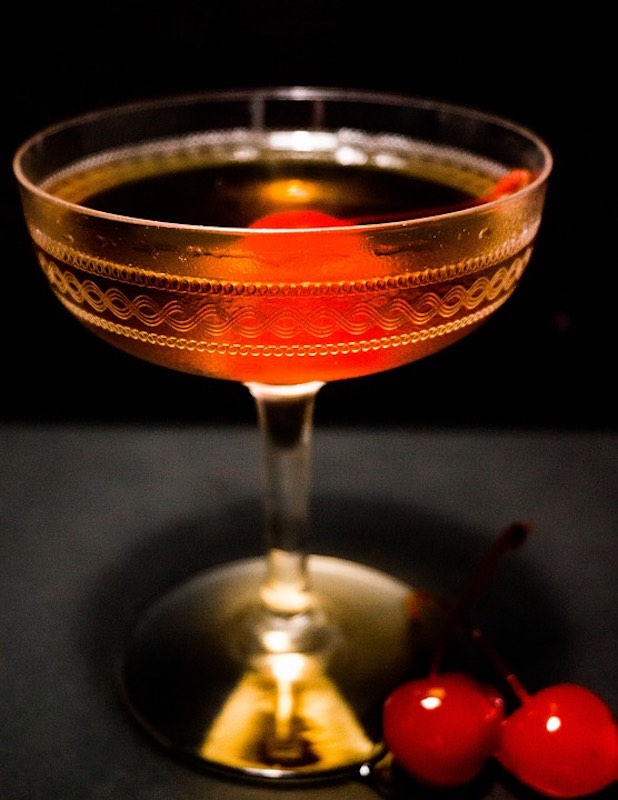 Vermouth is a worldwide famous fortified wine from Italy with a strong aroma. The strong flavor comes from herbs and spices used in Vermouth.
It originates from the city of Turin in northern Italy. Vermouth is an Italian aperitif traditionally before a meal. Vermouth can be drunk alone or used as an ingredient in cocktails or in cooking instead of white wine. A funny fact is, that vermouth was originally used as a medicinal drink but later became popular as an aperitif. Surprised? After trying vermouth you will easily understand why it got so popular!
POPULAR ITALIAN COCKTAILS IN ITALY
21. APEROL SPRITZ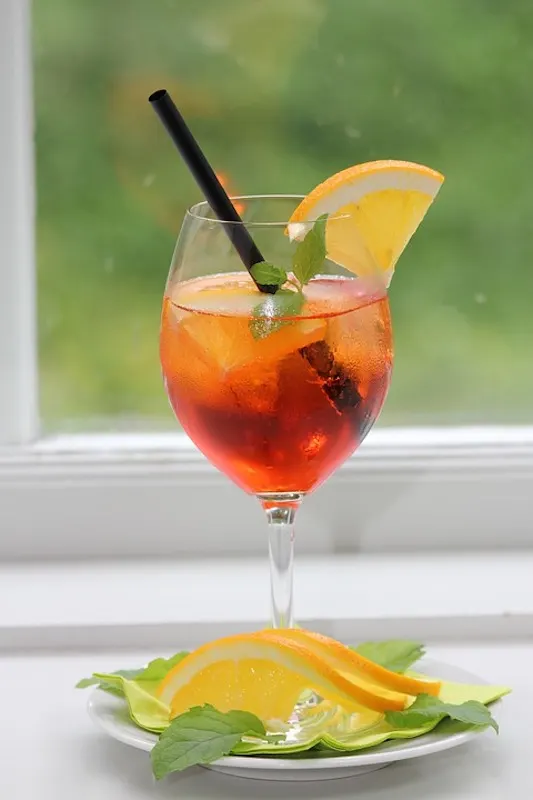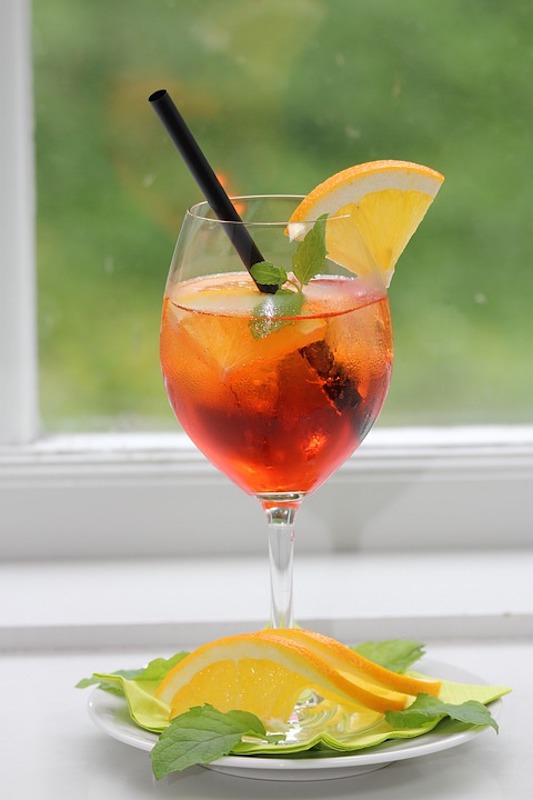 Aperol is another classic Italian drink. Orange-colored Aperol is similar to Campari but with less alcohol and a much less bitter taste. Besides that, Campari is a popular Italian digestive, and Aperol is a popular Italian aperitif.
Aperol spritz, a famous Italian cocktail made of Aperol, soda water, and Prosecco wine with a slice of orange, is particularly popular among Italians. Aperol and Aperol Spritz originate from the city of Padua in the Veneto region, but they are widely consumed throughout Italy, especially during hot summer days. Aperol spritz is the most famous Italian cocktail.
Recommended read: Spritz: Italy's Most Iconic Aperitivo Cocktail, with Recipes
Click here to order Italian Aperol with these classy Aperol glasses to enjoy an Aperol spritz at home.
22. LIMONCELLO SPRITZ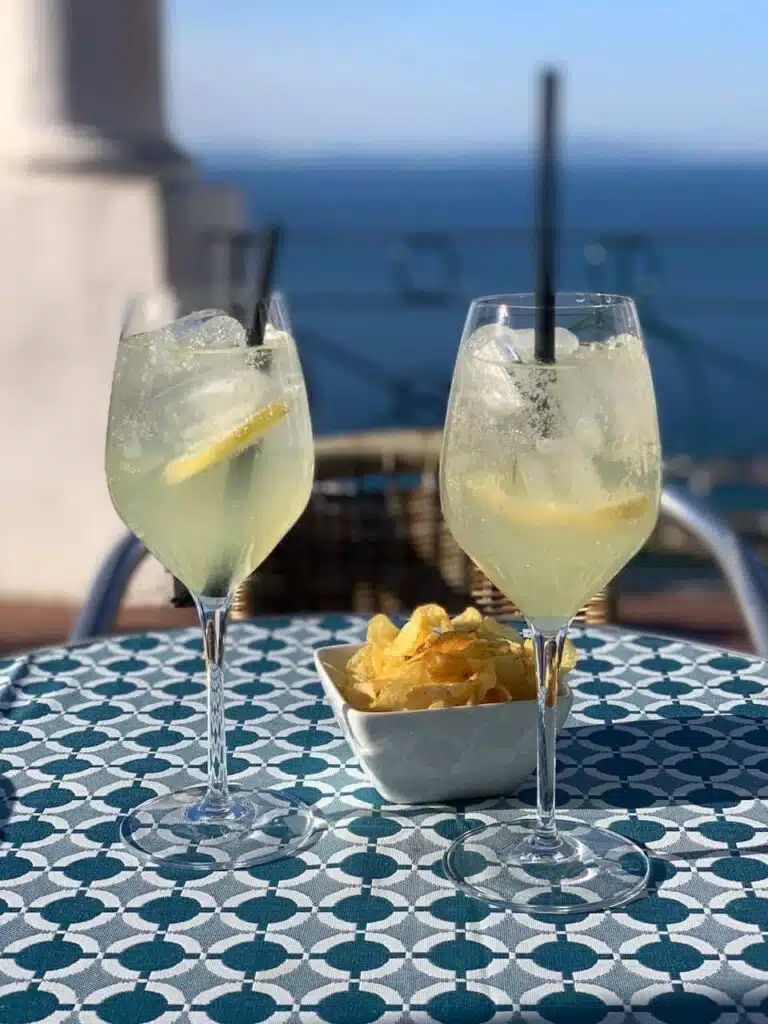 Capri, Sorrento, and the Amalfi Coast are famous for their lemons and limoncello liqueur.

So if you are traveling to the Amalfi Coast, Sorrento, and Capri, limoncello spritz is a must-try local drink. Limoncello Spritz is one of the most popular Italian mixed drinks. This highly refreshing cocktail from southern Italy is made with only three ingredients (local lemons, prosecco, and soda water). However, it is one of the most delicious Italian cold drinks to go for!
23. CAMPARI SODA
I have already mentioned that Campari is used as a base ingredient for various cocktails in Italy. The most popular Italian cocktail is Campari Soda.

If Campari is the Italian national drink, then Campari Soda is the national cocktail of Italy.

Campari Soda is a classic aperitif in Italy. This simple Italian aperitif is made with bitter Campari, fizzy soda, slices of sweet oranges, and ice cubes.
24. NEGRONI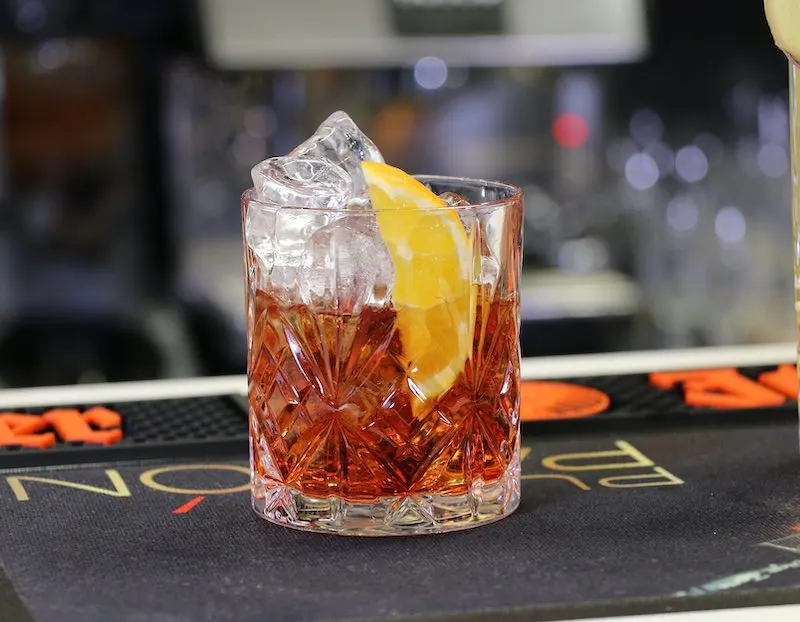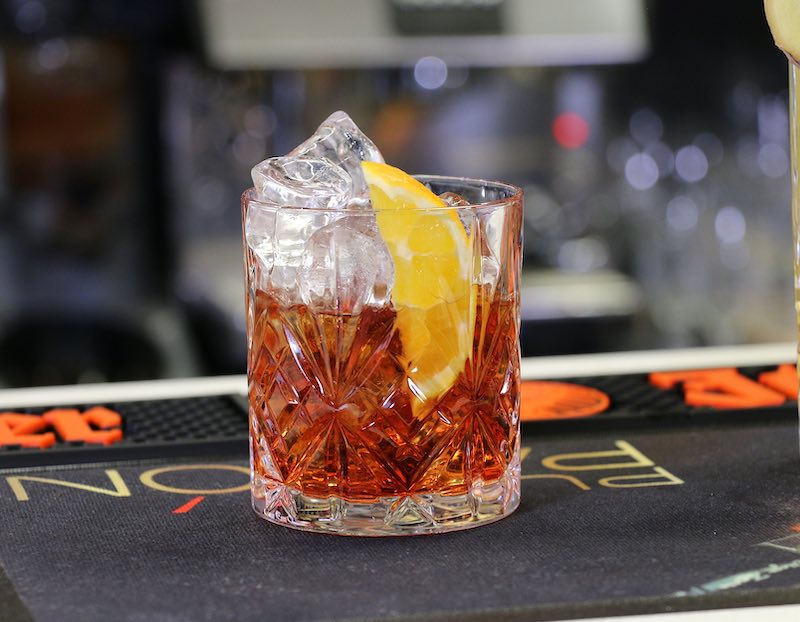 Negroni is one of the most famous Italian cocktails. If you like gin-based cocktails, then Negroni is your best bet in Italy.
The main ingredients of Negroni are gin, Campari, vermouth, and a fresh orange peel. The cocktail was named after Count Camillo Negroni who asked to put gin instead of soda water into his glass of American cocktail. Apparently, the event took place in Caffe Casoni in Florence in 1919. Therefore, Florence is accredited as the birthplace of the Negroni cocktail. But if you are heading to Treviso, you need to visit the Negroni Distillery in Treviso founded by Count Camillo in 1919 where bottles of legendary Antico Negroni have been produced.

Try Negroni when in Florence or Treviso!
25. BELLINI
Bellini is a famous peach-based Italian cocktail.
This highly sought-after Italian cocktail is made with Martini, sparkling Prosecco wine, syrup, and fresh sweet peaches. Bellini originally comes from Venice and the Veneto region.
Can you imagine refreshing yourself with a glass of sweet Bellini on a hot summer night in Venice?!
If you are at home and want to refresh yourself with Bellini, click here and order Cipriani White Peach Virgin Bellini!

Drink peachy Bellini when in Venice!
26. ROSSINI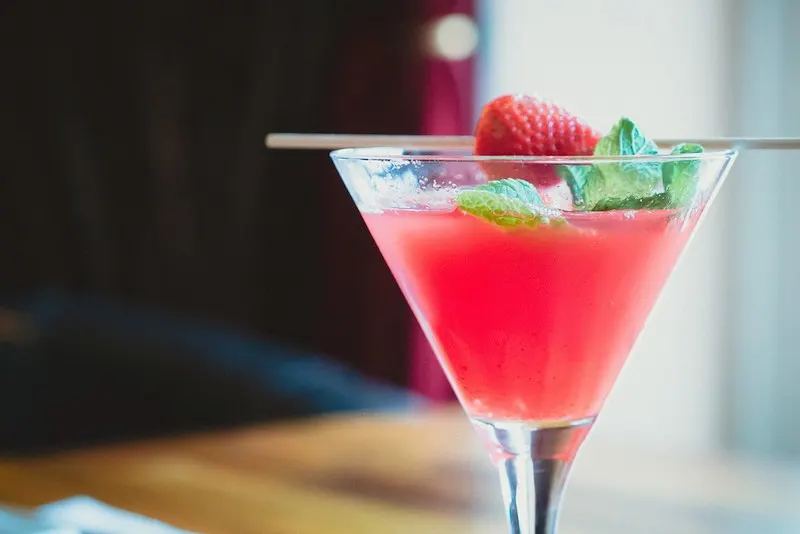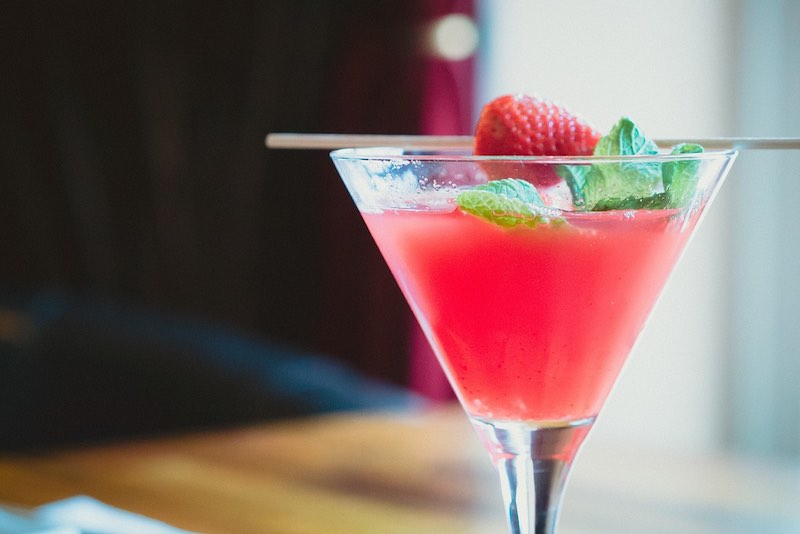 Bellini comes with peaches, but Rossini comes with strawberries. Furthermore, Rossini is a popular Italian cocktail prepared with Prosseco and strawberries
So if you prefer strawberries to peaches, your choice most likely will be Rossini instead of peachy Bellini.
27. GARIBALDI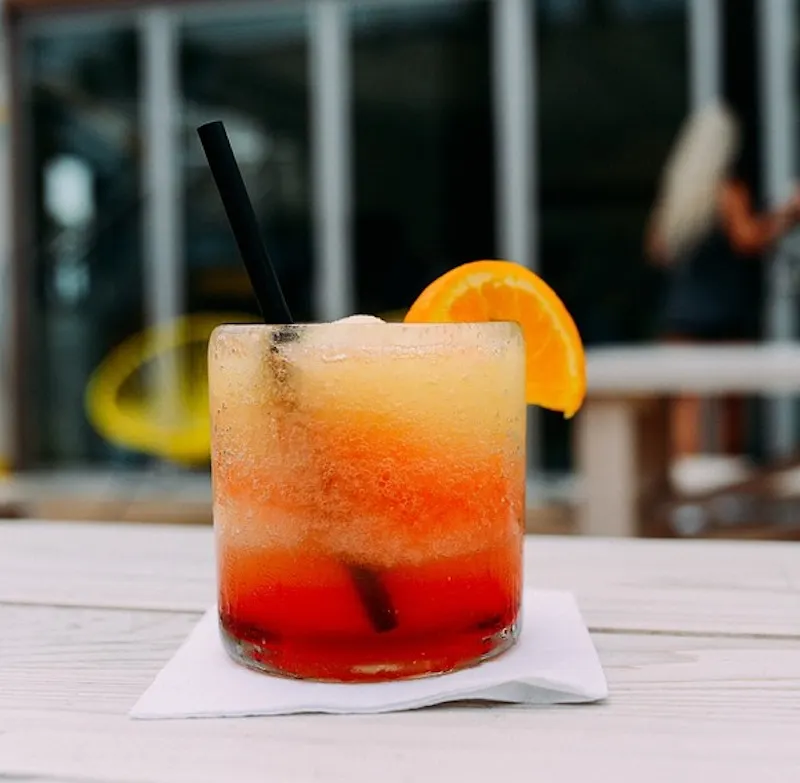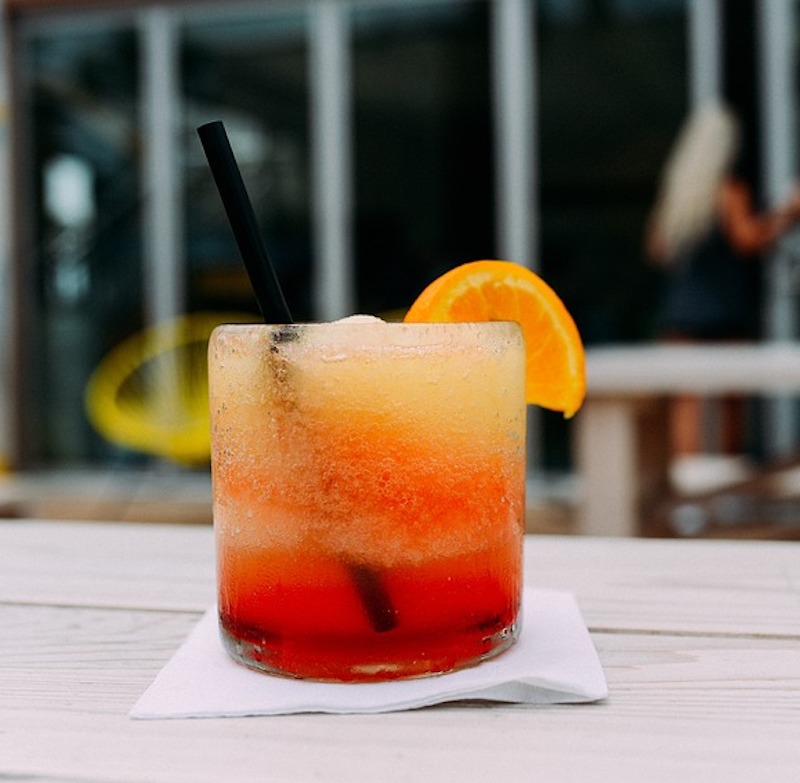 If you are more into oranges than peaches and strawberries, then Italy has a cocktail to meet your taste too!
Garibaldi is a classic orange-based Italian cocktail. It is prepared with fresh sweet Sicilian oranges, sugar cane syrup, and Campari. In fact, the Garibaldi cocktail holds a perfect mix of sweet Sicilian oranges and bitter Campari. This classic Italian cocktail is traditionally served traditionally as an aperitif before a meal.
I believe there's no special need to note that the cocktail was named after famous Italian revolutionary Giuseppe Garibaldi.
Interested in mixing cocktails at home? If so, check out this Cocktail Mixology Bartender Kit with Stand!
Hope you enjoyed reading my list of the best drinks from Italy. I also hope you have found your favorite Italian drink you want to try on your trip to Italy!
Buon viaggio! E salute!
RELATED:
Italy Travels
Food Of Italy
Food Of Tuscany
Tuscany Road Trip
Tuscany Villas For Rent

YOU MIGHT ALSO ENJOY:
Food Travels
Food of Spain
Food of Egypt
Foods of Israel
Foods of Vietnam
Foods of Britain
Seafood of Spain
FAQ
What do Italians drink?
Italians are among the most loving coffee and wine nations in the world. A day without a cup of espresso coffee or homemade mokka coffee is almost impossible in Italy. A glass of wine is a classic must-have when dining in Italy. Besides that, among the most popular drinks in Italy are Italian liquors (like Amaro, Cynar, Nocino, Amaretto, Sambuca, Frangelico, and Galliano), and Italian classic cocktails (like Aperol Spritz, Limoncello Spritz, Negroni, Bellini, Rossini, Garibaldi).
What to drink in Italy?
Italian espresso, cappuccino, and mokka coffee are must-try in Italy for coffee enthusiasts. If you are a wine lover, look no further than Chianti wines and sparkling Prosecco wine. With regards to Italian alcoholic drinks, traditional grappa brandy is a classic. But if you love liquors, limoncello, amaro, cynar, nocino, frangelico, galliano, and sambuca are the most popular Italian liquors. However, there is no trip to Italy without popular Italian cocktails like mega-popular Aperol-Spritz, Negroni, Campari soda, Bellini, Rossini, Garibaldi, or Limoncello Spritz.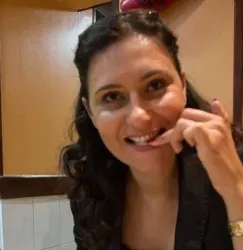 Latest posts by Milijana Gabrić
(see all)