Mexico food travel is in your mind? Interested in a foodie Mexico vacation? Searching for the best food places in Mexico? Want to know where to eat the best food in Mexico? Great! Here's the ultimate guide to the best food destinations in Mexico.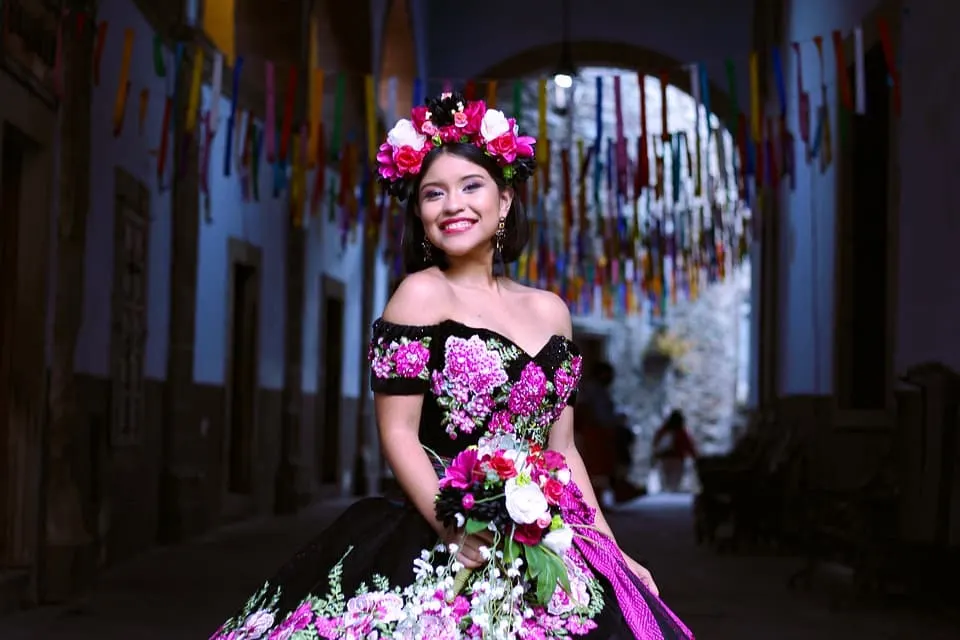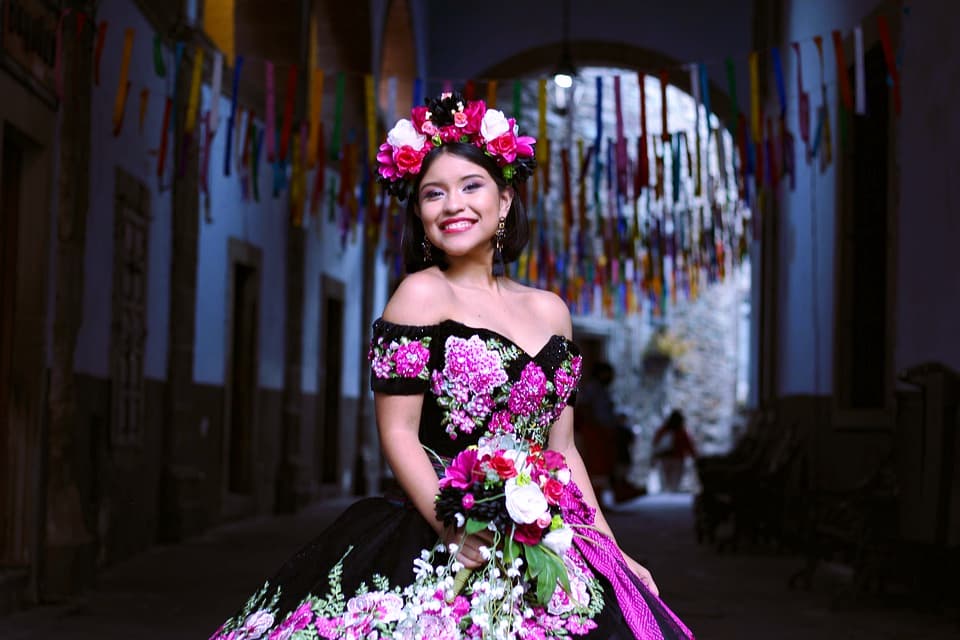 THIS POST MAY CONTAIN COMPENSATED LINKS. PLEASE READ MY DISCLAIMER FOR MORE INFO
Mexico is a top foodie destination in the world.
Mexican cuisine encompasses the culinary practices and traditions of the Maya civilization, the culinary heritage of Aztecs, Spanish food traditions brought to Mexico by Spaniards after the Spanish Conquest, and Asian and African culinary traditions introduced to Mexico by the large immigrant communities.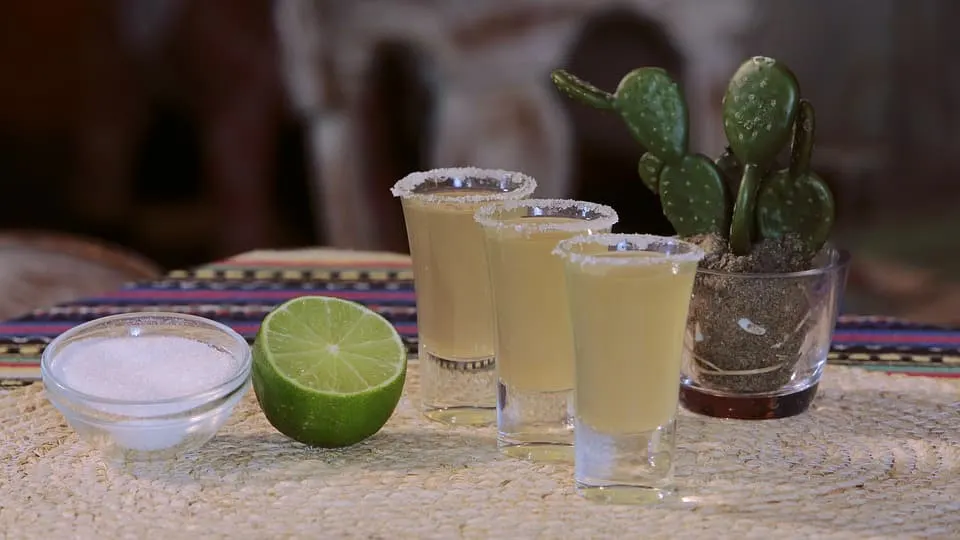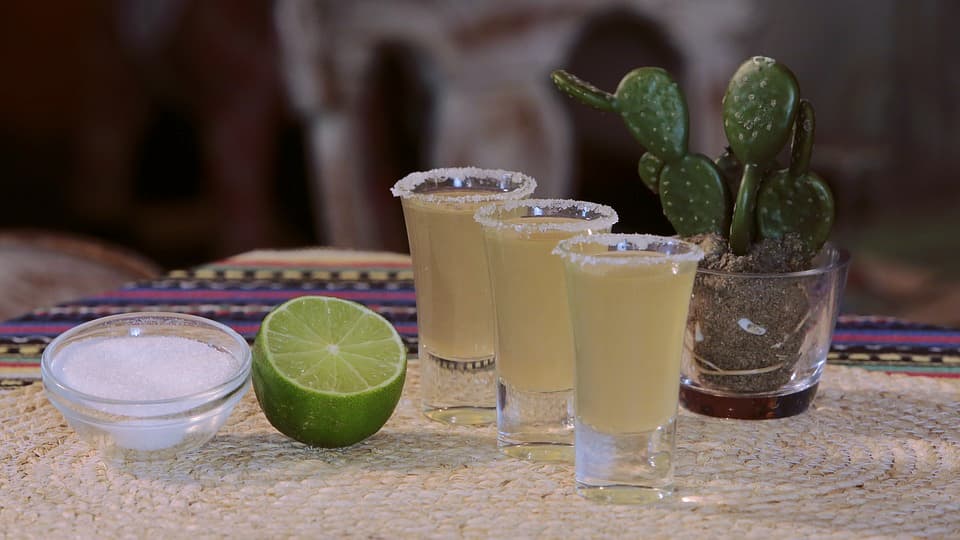 As expected, Mexican cuisine is one of the most flavorsome cuisines in the world. And traditional Mexican dishes and foods in Mexico belong to the best foods in the world.
Moreover, UNESCO designated Mexican food as an intangible cultural heritage of humanity.
Mexico is the homeland of tortillas, tacos, salsa, margaritas, tequila, chocolate, avocados, tomatoes, and pumpkins.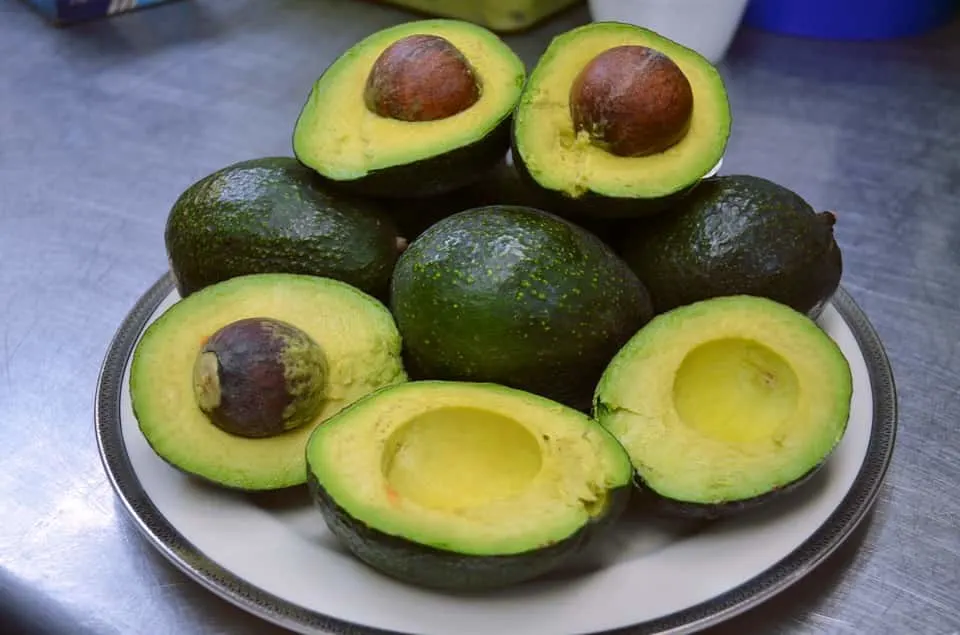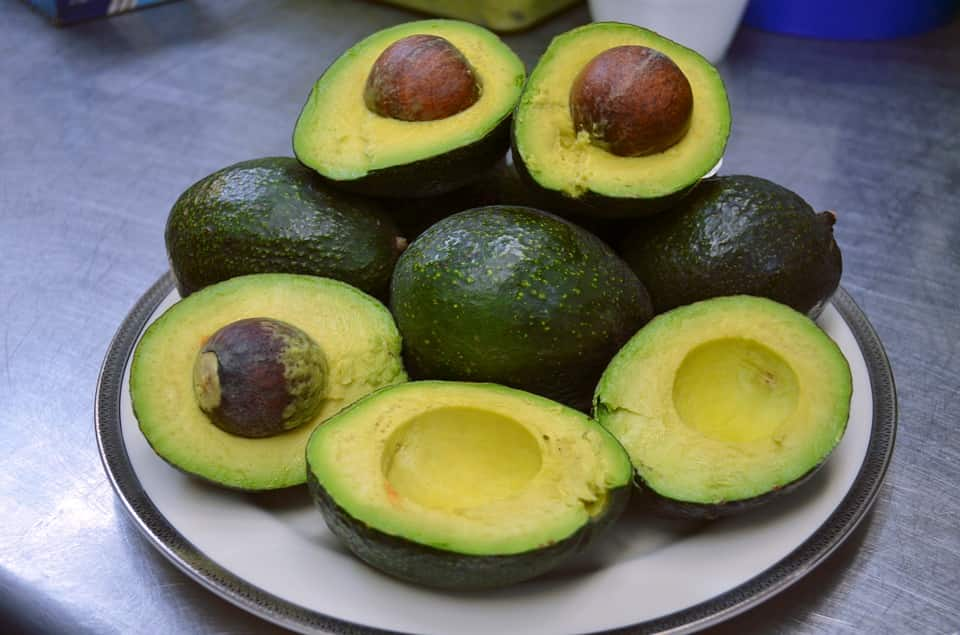 Thus, a trip to Mexico is a must for foodies. Eating in Mexico is a top must-have experience on any trip to Mexico. And, here is the ultimate guide to foodie Mexico!
Foodie Mexico: What to Eat in Mexico and Where to Eat the best food in Mexico
1. Oaxaca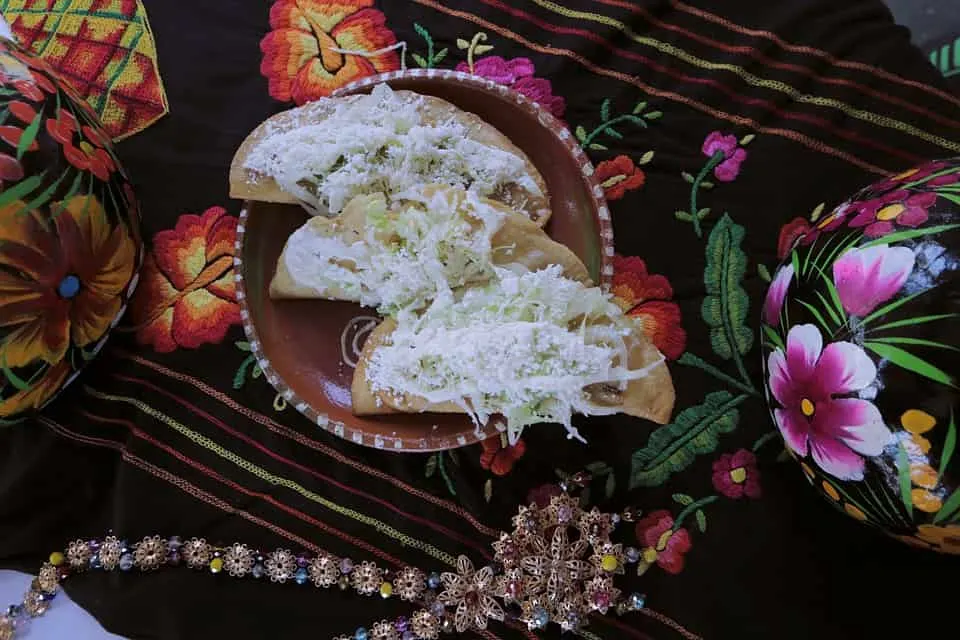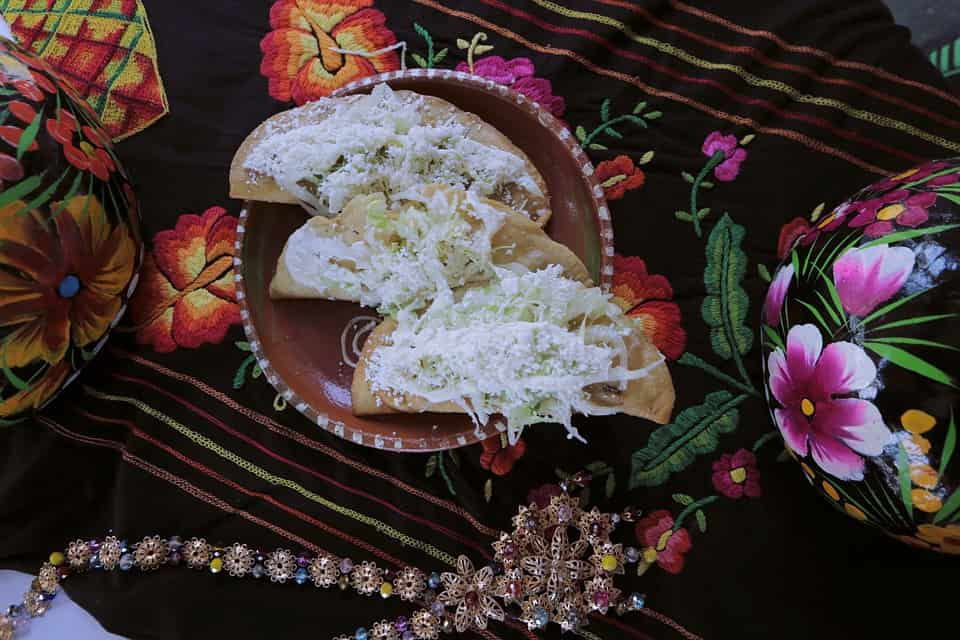 The City of Oaxaca is the food capital of Mexico.
Oaxaca is the best destination in Mexico for gourmets, cultural explorers, and people who appreciate unique traditional handicrafts.
The City of Oaxaca is the capital of Oaxaca state, nicknamed 'the land of the seven moles'. The state of Oaxaca is famous for having the best food in Mexico.
Foodies highly appreciate Oaxacan food. And the best food in the state you can find in the capital, of course.
Beautiful Oaxaca is one of the most authentic Mexican destinations to visit.
Above all, Oaxaca is a beautiful colonial city in Mexico. But, Oaxaca is also the cultural capital of Mexico for the mix of various cultural influences of indigenous communities who live there. Rainbow-colored colonial architecture dominates the cobbled streets of Oaxaca.
The most vibrant parts of Oaxaca City are sidewalk cafes, plazas, and food markets with comedors (small kitchens). The comedors sell some of the best homemade Oaxacan dishes at fair prices. But Oaxaca is probably best known for the delicious Mexican street food sold at numerous street stalls across the city.
Oaxaca food to try:
Oaxacan tlayudas (the "Mexican pizza),
Huitlacoche tacos (corn fungus tacos): Huitlacoche is a delicacy in Mexico, known as Mexican truffle,
Oaxacan enfrijoladas (corn tortillas in a tasty bean sauce),
Tamales (slowly cooked traditional Mexican corn husk with meat filings),
Oaxacan spicy hot chocolate,
Oaxacan cheese (Oaxaca-style 'mozzarella'),
different kinds of mole sauces (Oaxaca is the birthplace of mole),
Memeles (small and grilled Oaxacan corn tortillas),
Mexican empanadas tortillas,
Tejate (mate-cocoa drink)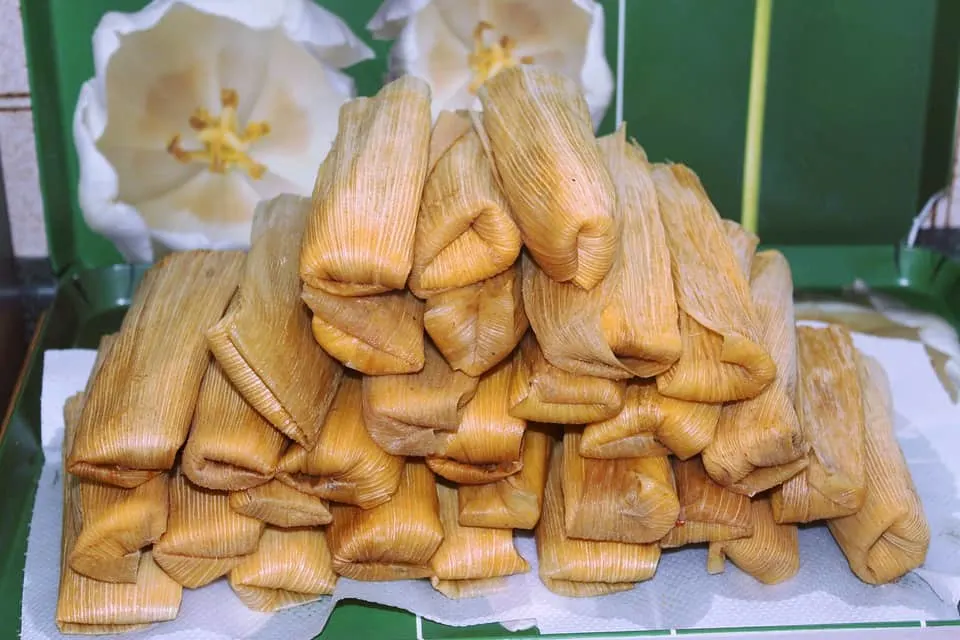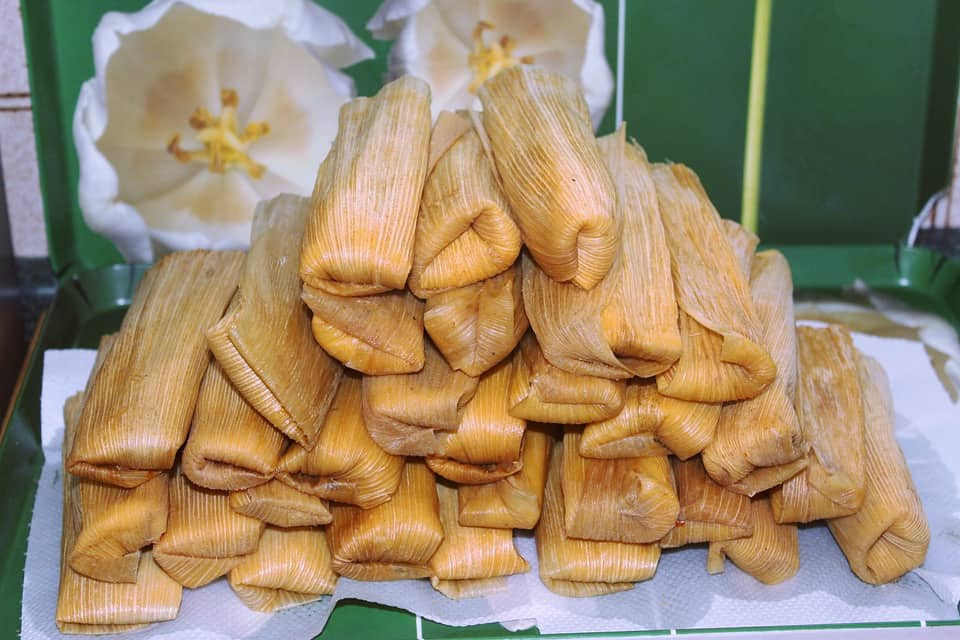 Oaxaca food markets to visit:
Oaxaca restaurants:
Food tour of Oaxaca:
Plan your trip to Oaxaca City. Find your flight to Oaxaca and find your stay: Booking.com; Vrbo, HotelsCombined
2. Mexico City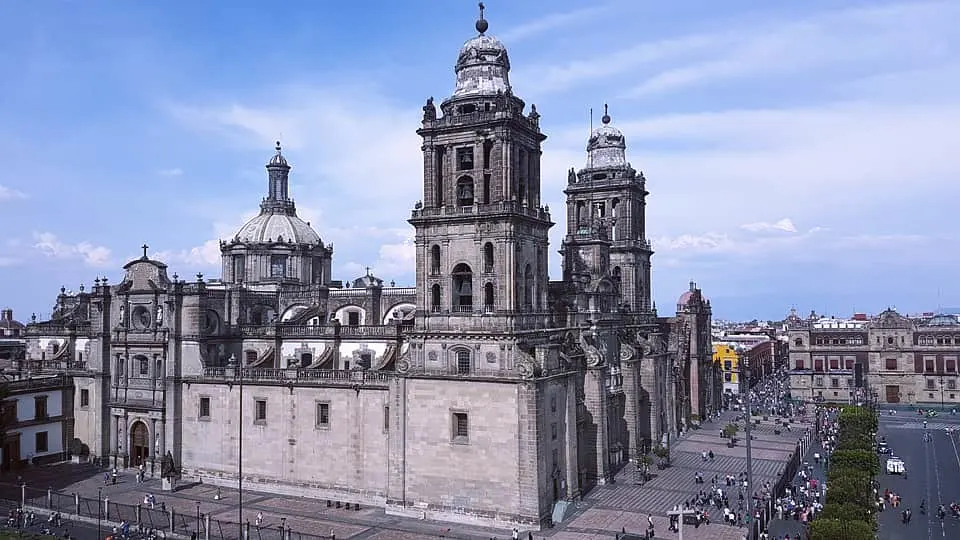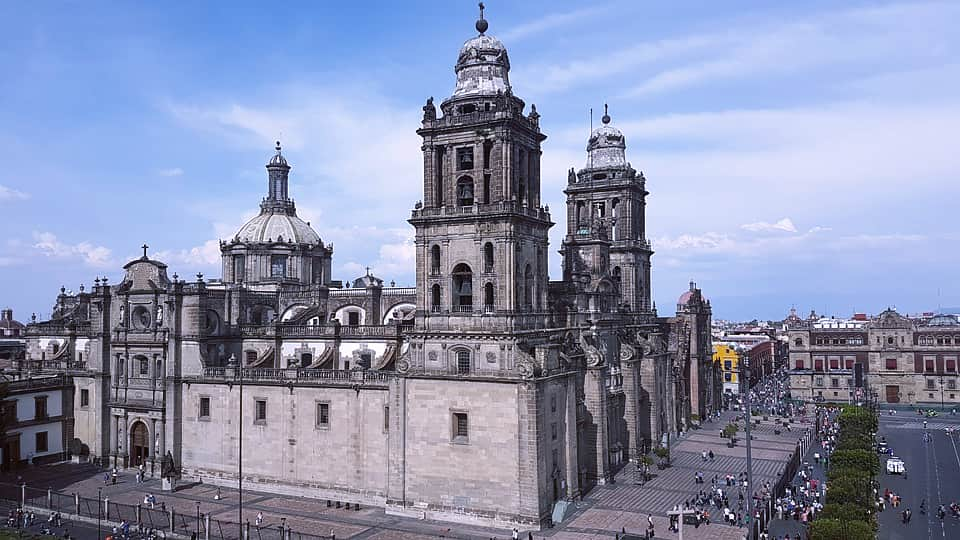 To say that Mexico City is a vibrant city would be an understatement.
Super energetic Mexico City is the capital of Mexico and one the largest megalopolis in the world.
In line with the size, Mexico City features an extraordinary culinary scene of Mexico.
Mexico City is a cultural hub of Latin America. Rich cultural heritage, colonial architecture, and fantastic cuisine make Mexico City one of the best destinations in Mexico and the world.
If you love art, more than 150 museums and galleries in Mexico City will make your arty soul happy.
The City of Palaces and Centro Histórico are must-sees for history lovers and cultural enthusiasts. Some of the most impressive sites in Mexico City are Zocalo Square, Mexico City's Cathedral, and the Palacio Nacional.
Mexico City's Zócalo Square is the second largest square in the world (following only Moscow's Red Square by size), and Mexico City's Cathedral is the largest in the Americas. The impressive Palacio Nacional decorated with stunning Diego Riviera murals is a must-see in Mexico City.
Besides that, the canals and floating gardens of Xochimilco, known as 'Venice of the New World', leave the visitors speechless. Just to remind you, Xochimilco is a World Heritage Site.
The beautiful Chapultepec neighborhood covers the largest part of the City. Stunning Coyoacan with cobbled streets and colonial churches is one of the loveliest neighborhoods in Mexico City.
In addition, some of the most amazing places in Mexico are near Mexico City. Like Teotihuacan and Puebla.
Awe-inspiring Teotihuacan, or 'the City of Gods', with the Temple of Quetzalcoatl and the Pyramids of the Sun and the Moon, is only 45 min from Mexico City.
The Magical Old City of Puebla (another World Heritage Site) with marvelous azulejos (tiled houses), Baroque cathedrals, and palaces can be visited on a day trip from Mexico City too.
Mexico City's culinary scene features 50 regional cuisines, great fine dining, and vibrant street food.
Some of the best Mexican restaurants are in Mexico City downtown, Roma, Zona Rosa, and Condesa neighborhoods. Mexico City is well-known as one of the best destinations in the world for street food. The streets of Mexico City are filled with street vendors and lovely small eaters, whose offers are hardly irresistible.
Best food markets in Mexico City:
Food to try in Mexico City:
Pambazo (the Mexico City-style torta sandwich, with bread soaked in guajillo chili sauce)
Camote (a sweet potato Mexican dish served with jam and condensed milk)
Tortas de tamales (the Mexico City-style stuffed corn or banana leaves)
Tacos al pastor (Mexican street food)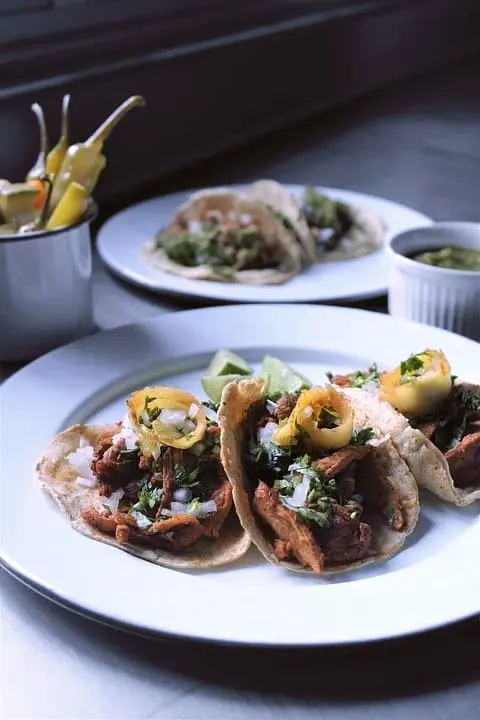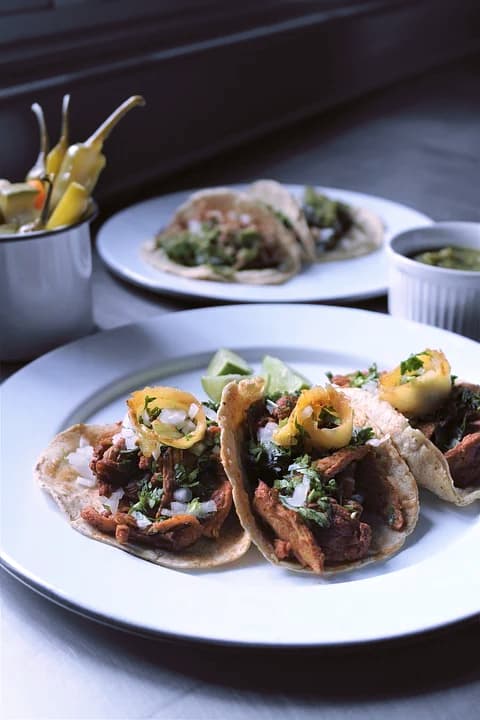 Chicharrónes (Mexican fried skin of pork belly)
Barbacoa. (Mexican slowly cooked dish made with beef, goat, or lamb)
Cochinita pibil (Mayan-style barbqued pork from Yucatan)
Frutas en tacha (fruits perceived in dark Mexican cane sugar)
Tlacoyos (blue corn tortillas with pork skin, topped with soft cheese, or a bean paste)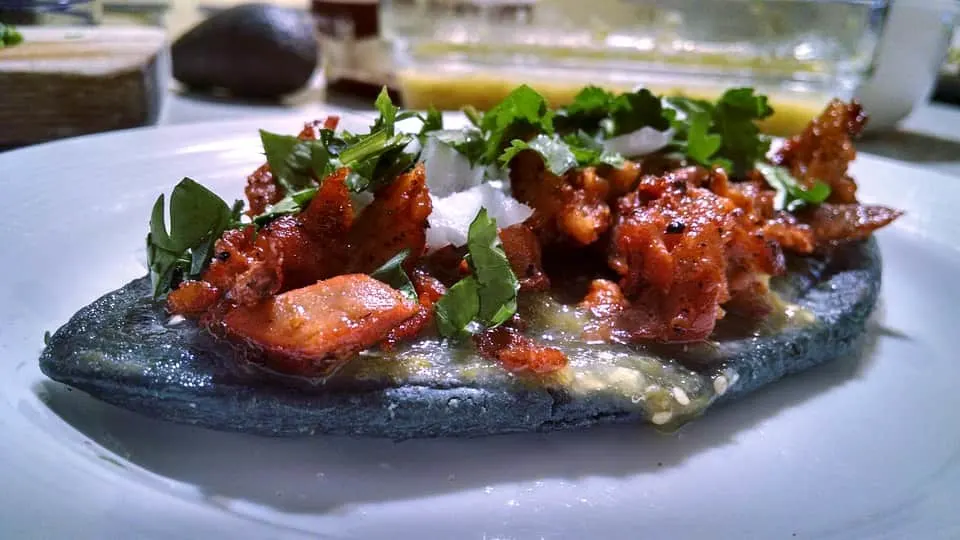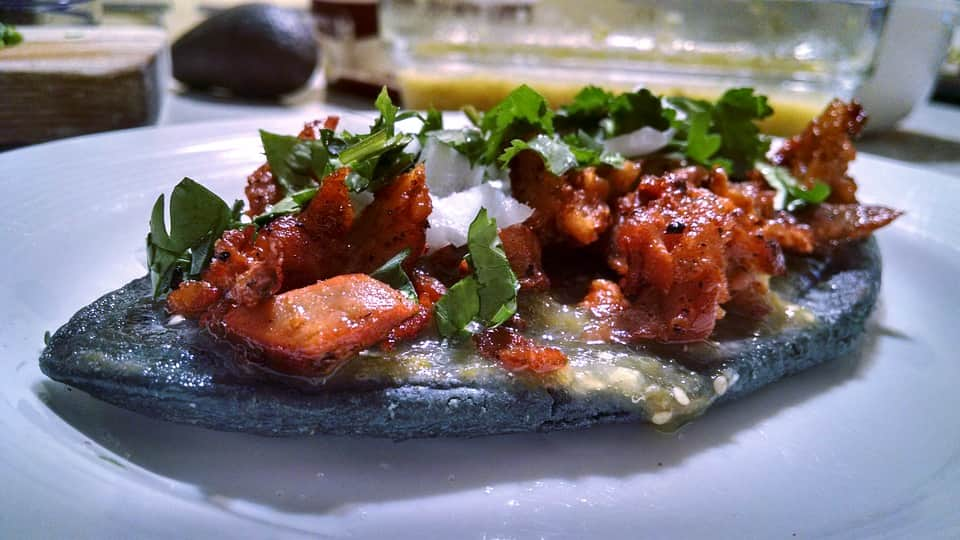 Pescado a la Talla (grilled fish with mayonnaise and spicy pico de gallo salsa in corn tortillas )
Chapulines (dried grasshoppers)
Recommended restaurants in Mexico City:
Best food tours in México City:
Plan your trip to Mexico City: Find your flight to Mexico City and find your stay in Mexico City via Booking.com, Vrbo, or HotelsCombined
3. San Cristobal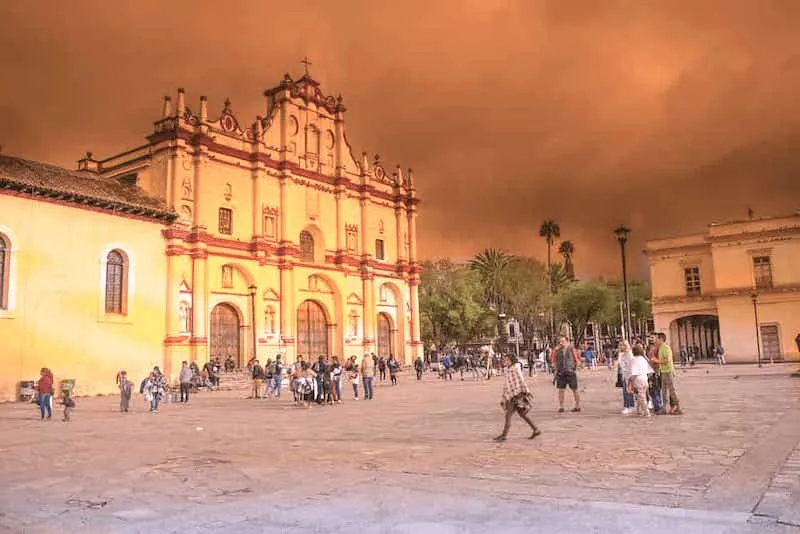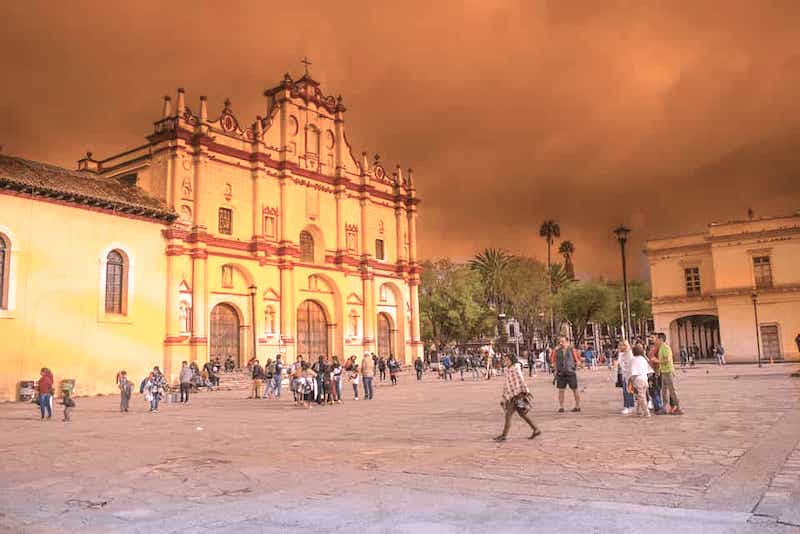 San Cristobal is the cultural center of the state of Chiapas.
Besides that, San Cristobal is a Mexican mecca for coffee addicts and foodies.
Chiapas state in southern Mexico has a significant production of coffee, cacao, sugar cane, bananas, fruits. Coffee has a long tradition of being grown in the area. So if you want to sip some of the finest fresh coffee in Mexico, head to San Cristobal. Cafeologia coffee bar in San Cristobal is popular for having the best Mexican coffee in Chiapas.
San Cristobal in the Chiapas Highlands in southern Mexico is the center of the Maya people and other indigenous people and their cultures.
San Cristobal is one of the loveliest colonial cities in Mexico with remarkable indigenous cultural influences.
The town of San Cristobal is a major center of indigenous textiles and handicrafts. Some of the loveliest, most unique and handmade products made and sold by indigenous women you can find in the streets of San Cristobal downtown. The downtown is full of many art galleries as well. The atmosphere of San Cristobal is relaxed and artsy.
But with regards to food, San Cristobal offers a perfect mix of traditional Mexican dishes sold at food markets and traditional restaurants and modern Mexican cuisine in trendy restaurants and eateries.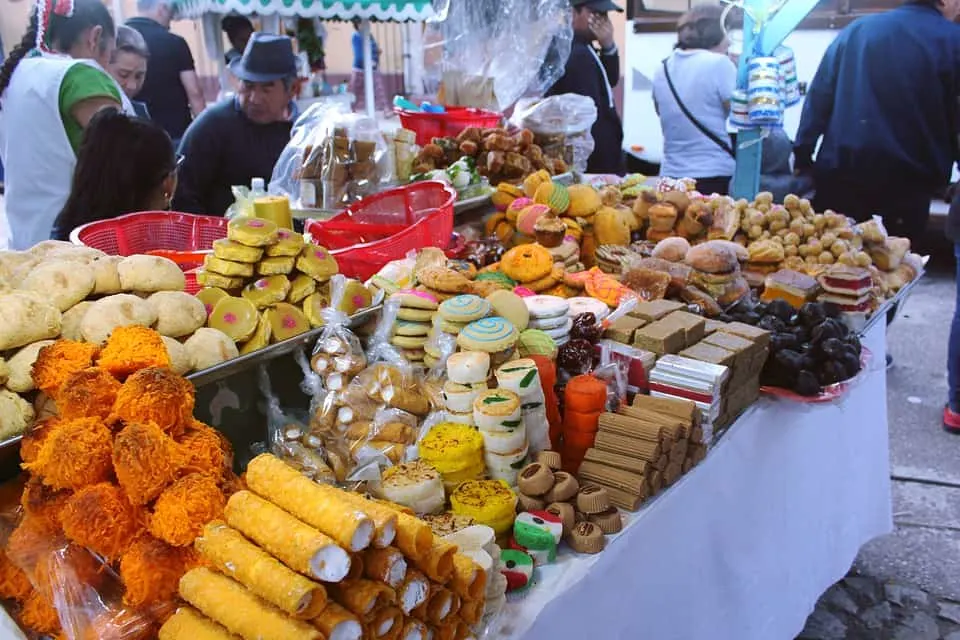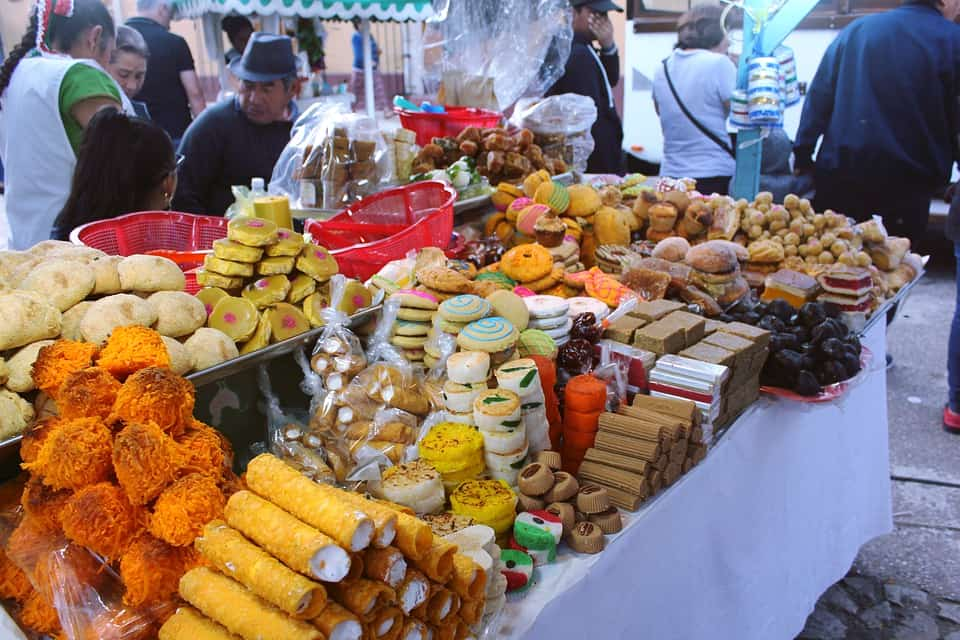 Food to try in San Cristobal:
Tamales flavored with saffron
Cazueleja – a roll filled with cheese, cinnamon, and egg
Chandana (a local tripe stew)?
Sopa de pan (bread soup with chicken broth)
molotes ( fried filled corn-based pastry),
birria (cooked goat in a red soup),
pozole ( Mexican pork and hominy stew) – blanco, negro, cacao, reventado and more
Sweet drinks with tamarind
Hot chocolate
Various sugar cane drinks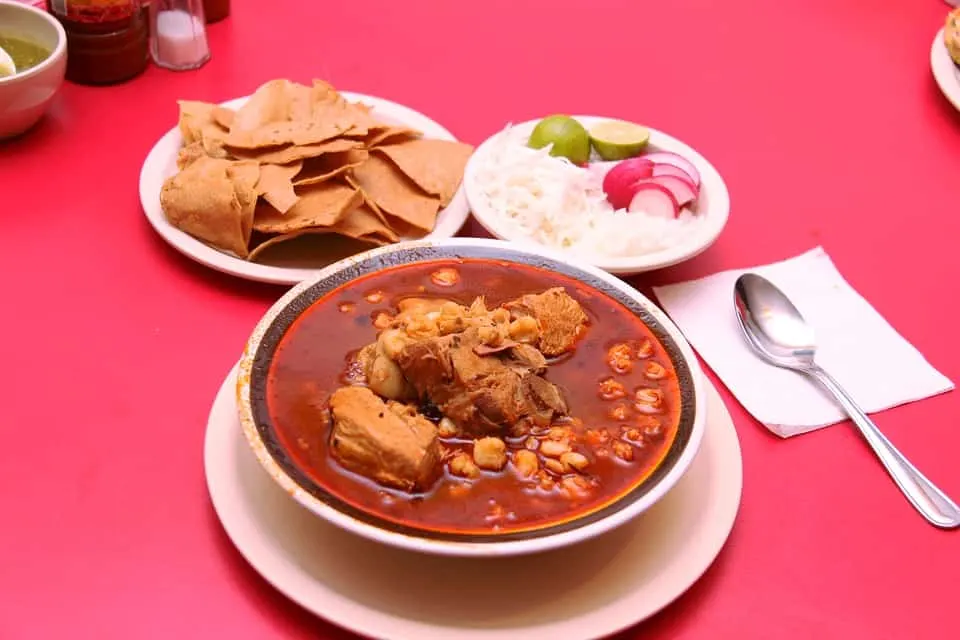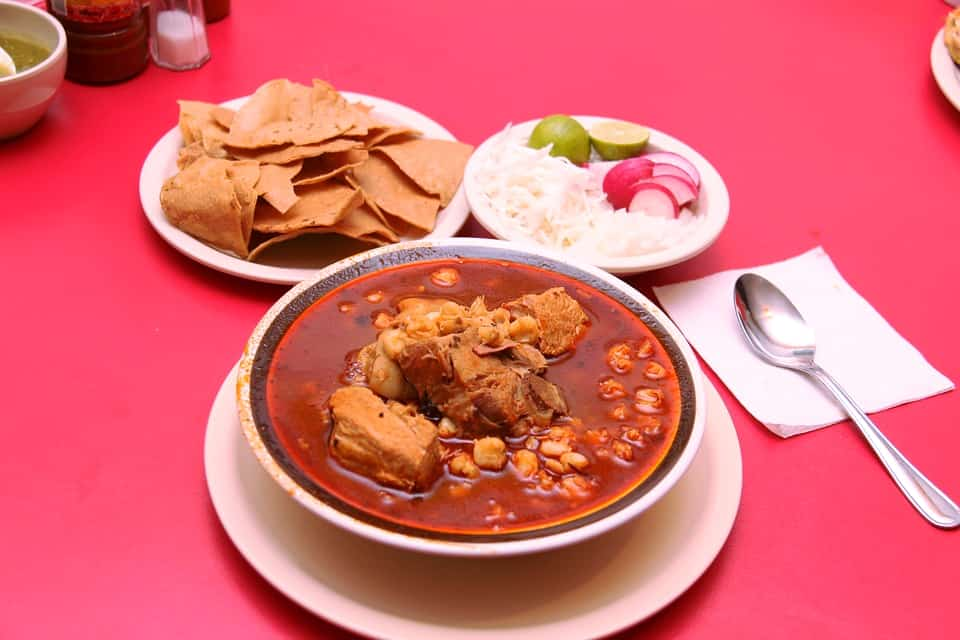 Restaurants in San Cristobal:
Plan your trip to San Cristobal de las Casas: Find your flight to San Cristobal de las Casas and find your stay via Booking.com, Vrbo, or HotelsCombined
4. Puerto Vallarta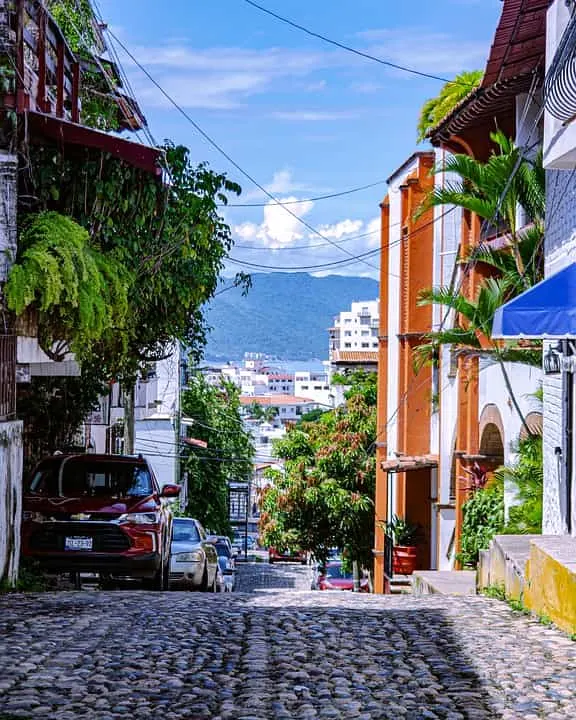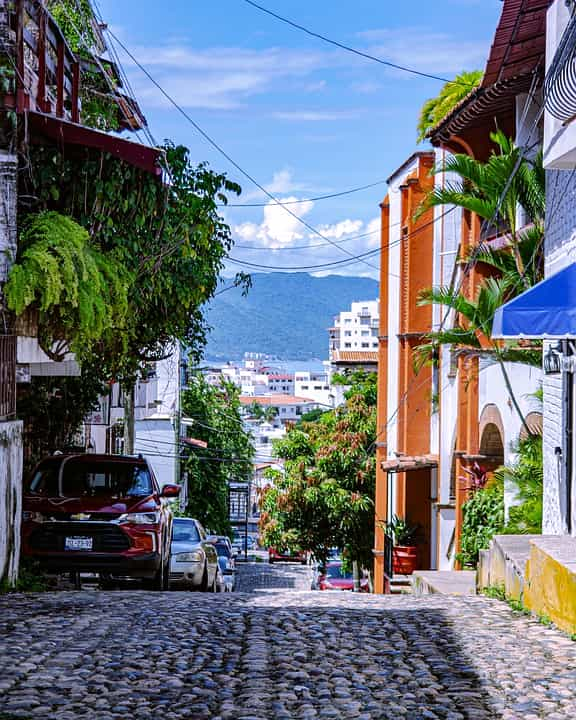 Puerto Vallarta on the Pacific coast is one of the most famous vacation destinations in Mexico and the world.
The stunning city of Puerto Vallarta is known for fabulous beaches, water sports, marine life, and resorts accompanied by an authentic Mexican feel.
Puerto Vallarta is one of the best foodie Mexican destinations for seafood. If you want to try the best Mexican dishes with fresh octopus, fish, and shrimp from Banderas Bay, head to Puerto Vallarta.
Puerto Vallarta is filled with traditional cantinas serving incredible local dishes, gourmand beach restaurants serving fancy Mexican food, and small taco stands in the streets.
There are about 400 restaurants in Puerto Vallarta with great Mexican food to choose from. Needless to say, the beach paradise of Puerta Vallarta is one of the most popular foodie Mexico destinations.
Food to try in Puerto Vallarta:
Pescado embarazado (grilled fish on skewers)
Zarandeado (marinated and grilled fish; Zarandeado is a 500-year-old Mexican method of grilling fish)
Chilaquiles with red or green sauce (tortilla chips cooked in salsa and topped with queso fresco, eggs, and sour cream).
Tacos Al Pastor (tacos with slowly roasted and marinated pork, and topped with pineapple)
Birria tacos (marinated goat or lamb meat served on a cooked tortilla)
Tortas ahogadas (Guadalajara-style sándwiches with pork and spicy chilies)
Michelada ( a Mexican drink with beer, tomato juice, lime juice, chili peppers, and spices; aka the Mexican Bloody Mary cocktail)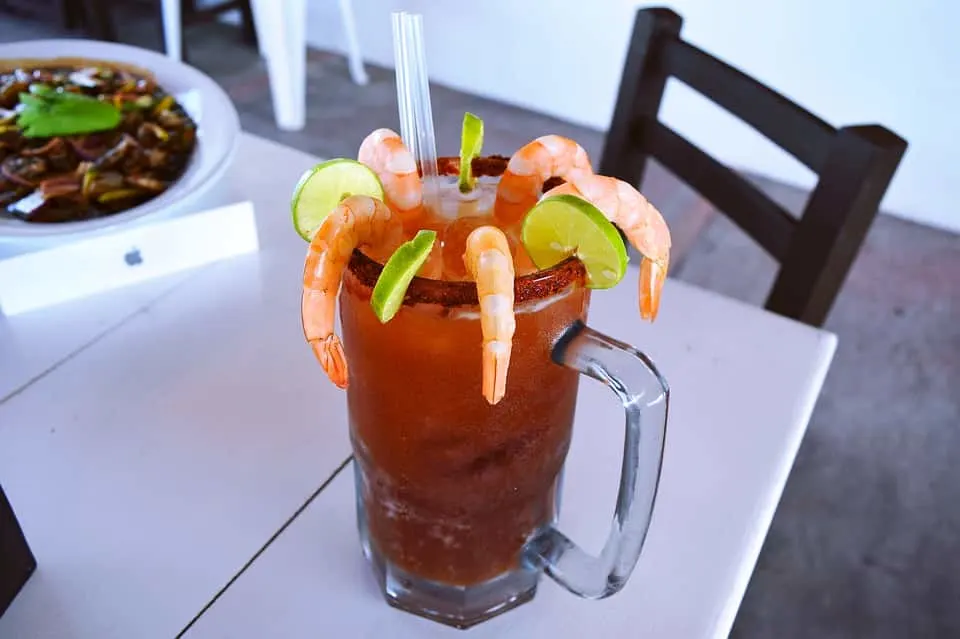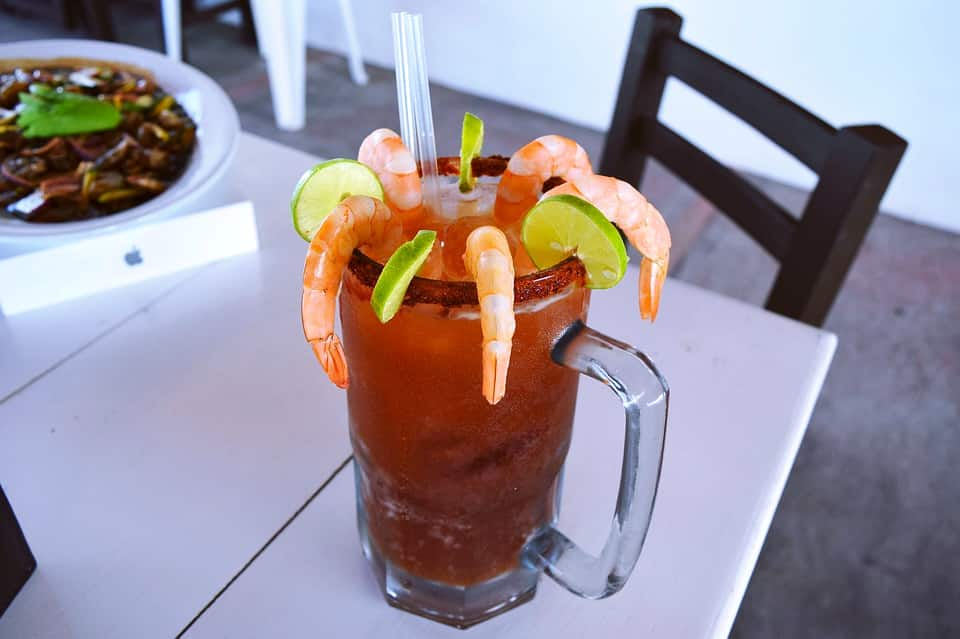 Food markets in Puerto Vallarta:
Mercado Pto Vallarta – fresh food market
Farmer's Market Emiliano Zapata – food and housewares
Cesar's Coconut Stand – fresh food market
Cocos Frescos Don Ramon – fresh food market
Restaurants in Puerto Vallarta:
El Carboncito – a great restaurant with the best tacos in Puerto Vallarta
La Palapa – a casual restaurant on Playa Los Muertos beach with fabulous outdoor seating and a great food offer
Food tours in Puerto Vallarta:
Plan your trip to Puerto Vallarta: find your flight to Puerto Vallarta and find your stay via Booking.com, Vrbo, or HotelsCombined
5. Puebla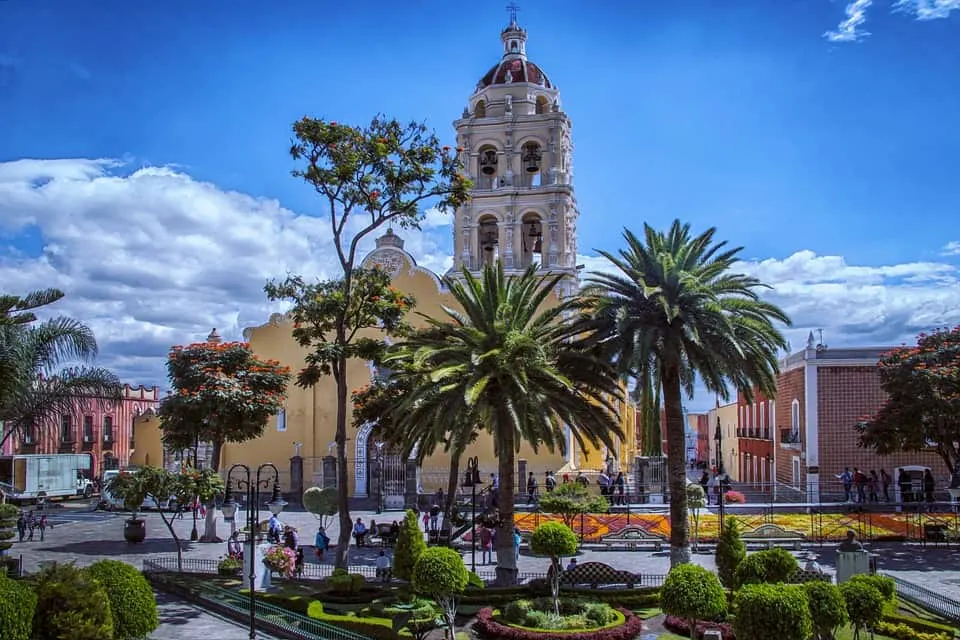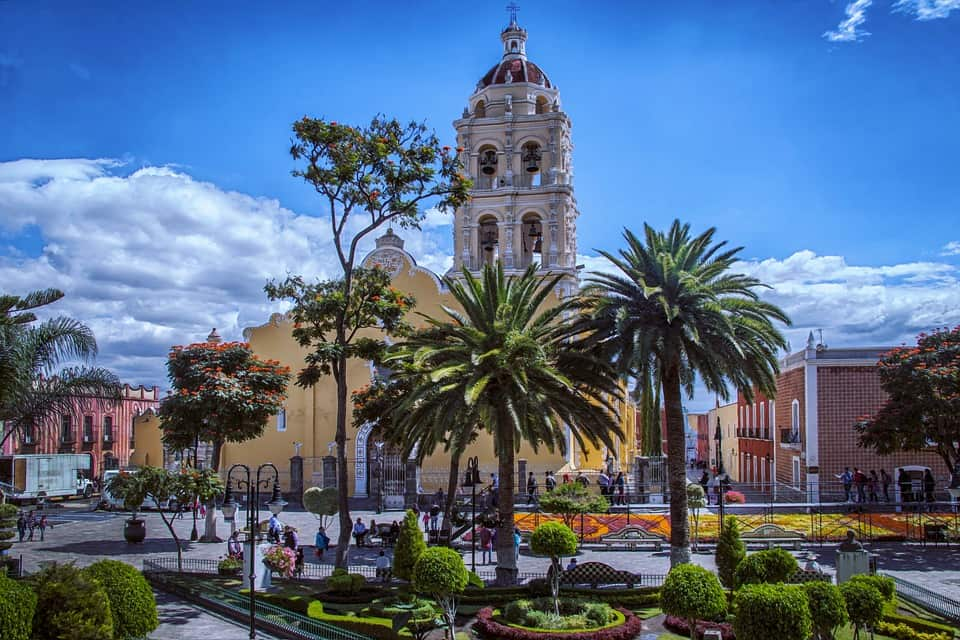 Puebla, nicknamed the City of Angels, is one of the wealthiest and most beautiful colonial cities in Mexico.
Puebla is just two hours from Mexico City. Puebla is well-known for its culinary traditions and rich history. As such, it's a popular foodie Mexico destination.
The Old City of Puebla with about 365 Baroque domes is called 'the cradle of Mexican Baroque'. The history center with over 5000 buildings in Baroque, Renessainsce, and Classic styles is a World Heritage Site.
Puebla is known for the Talavera ceramics. Talavera Pobalan is a worldwide famous pottery. The facades of buildings in the historic center are covered with Talavera (azulejos) tiles.
Some claim Puebla the gastronomic capital of Mexico. The cuisine of Puebla uses some native herbs like epazote and pápalo with some French and Middle Eastern influences (dishes like tacos árabes), along with typical Mexican dishes. Puebla is also known for sweets. There's even a street called Sweet street. Stroll Calle de los Dulces (Sweet Street, also called Candy Street) for sombrero-shaped candies, muegano, las tortitas de Santa Clara, and marzipan.
Puebla is one of the most popular destinations in Mexico. But, Cholula with the Great Pyramid of Cholula (the largest pyramid in the world) is a day trip from Puebla.
Food to try in Puebla:
Chile en nogada (A Mexican dish with goblin chilies filled with picadillo and topped with walnut cream, parsley, and pomegranate seeds)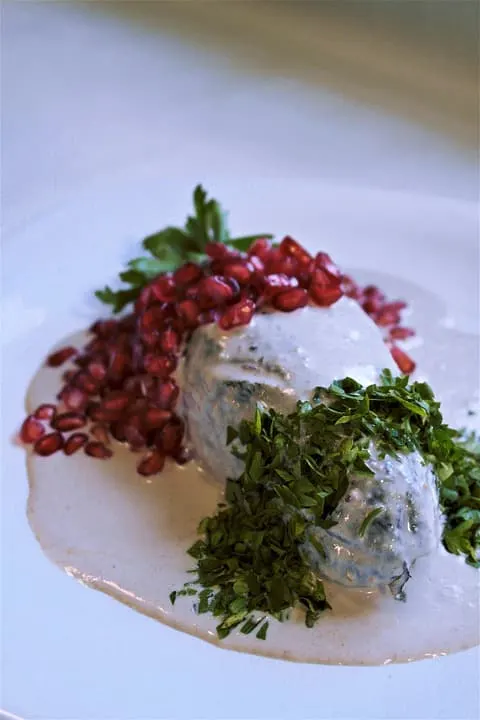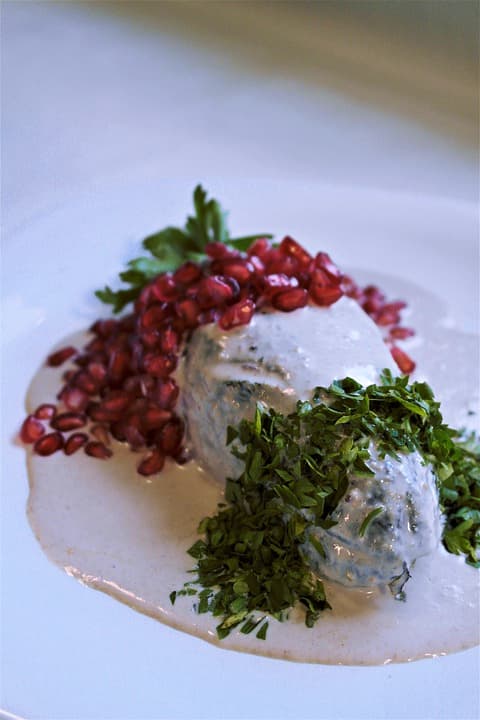 Tacos árabe, or 'Arabic tacos' with chipotle sauce (cumin-marinated pork tacos wrapped in pita bread)
Mole poblano (spicy chocolate-like stew with 30-odd ingredients)
Chalupas (mini corn tortillas with pork, onion, and green and red chili sauce)
Menjul drink (Mexican mojito with sugar, rum, and mint)
Past drink (a liquor made from local pass fruit)
Markets in Puebla:
Restaurants in Puebla
Food tours in Puebla:
Plan your trip to Puebla: Find your flight to Puebla and find your stay in Puebal via Booking.com, Vrbo, or HotelsCombined
6. Merida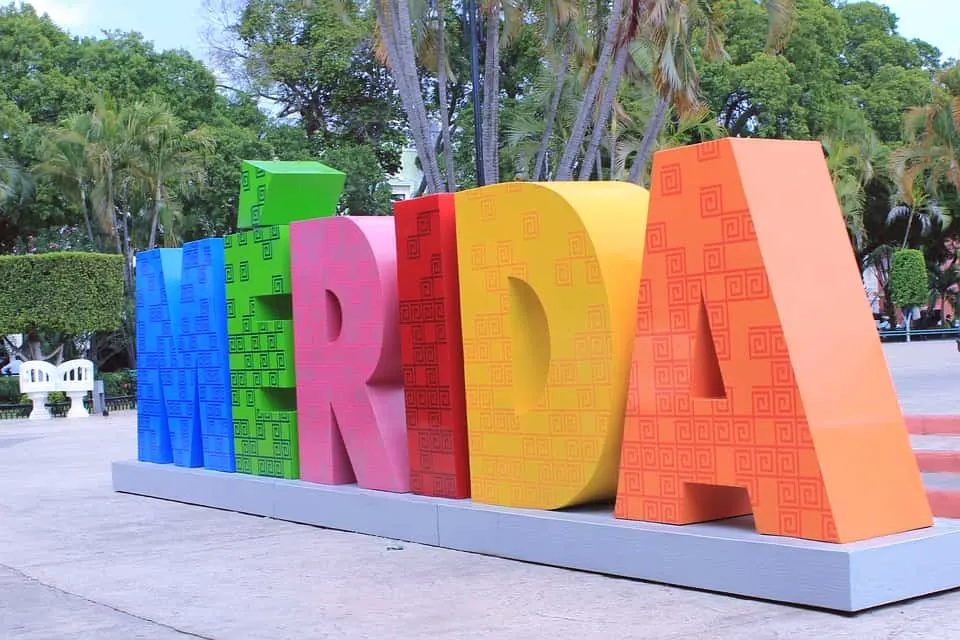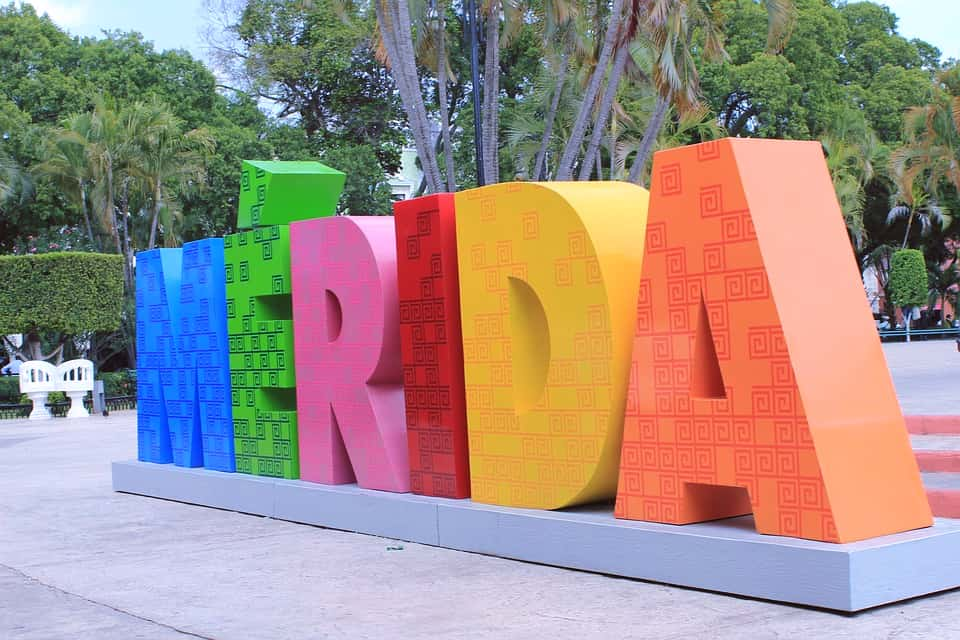 Merida is the cultural and food capital of Yucatan.
Merida is nicknamed the White City for the white colonial buildings. There are more multicolored buildings in Merida these days though.
Merida is a typical colonial Mexican city with central squares, narrow streets, churches, colonial Maisons, and historic haciendas.
Beautiful Merida is a famous tourist destination in Mexico for its cultural heritage and tradition. Merida was the center of the Maya civilization, and it's the oldest city in the Americas. But by the beginning of the 20th century, the production of tobacco products, molasses, rum, leather, and soap started in Merida. Colonial Merida was one of the three largest cities in the Americas, with Havana and Mexico City as the other two.
At the begging of the 20th century, Merida was home to the biggest number of millionaires in the world.
All in all, Merida doesn't lack history, beauty, and charm. Just walk Merida Paseo de Montejo, and you will witness the glorious history of Merida with every step you take.
But taking delicious bites of the Yucatan dishes is what makes a trip to Merida complete.
Yucatan cuisine represents a unique mix of Mayan and European cuisines.
Food to try in Merida:
Sopa de lima (Yucatan-style lime-based soup with chicken and tortilla strips)
cochinita pibil (slow-roasted pork)
poc chuc (grilled pork previously marinated in citrus juices)
papadzules yucatecos (Yucatan-style enchilada)
queso relleno (ground beef wrapped in gouda cheese, or in other words, cheese stuffed with meat)
salbutes yucatan (Yucatan tostadas; fried tortilla topped with local veggies and shredded turkey)
Pavo en Relleno Negro (turkey in a black sauce served with boiled eggs)
Food markets in Merida:
Slowfood Farmers Market
Slow Food Merida Norte
El Mercadito Oaxaqueño 'Binni Lidxi'
Best restaurants in Merida:
Best food tours in Merida:
Plan your trip to Merida: Find your flight to Merida and find your stay in Meriad via Booking.com, Vrbo, or HotelsCombined
7. Valle de Guadalupe, Baja California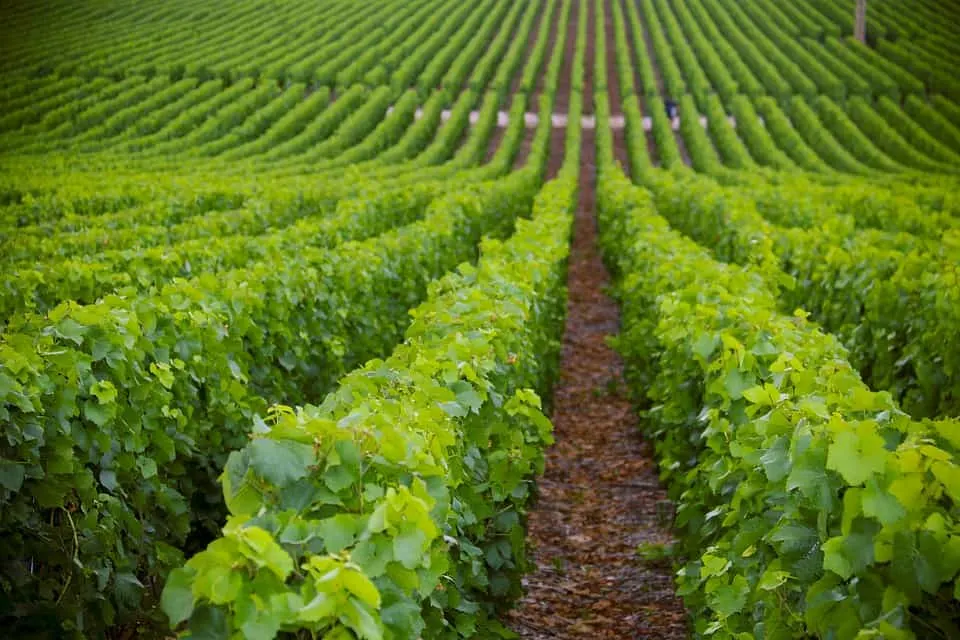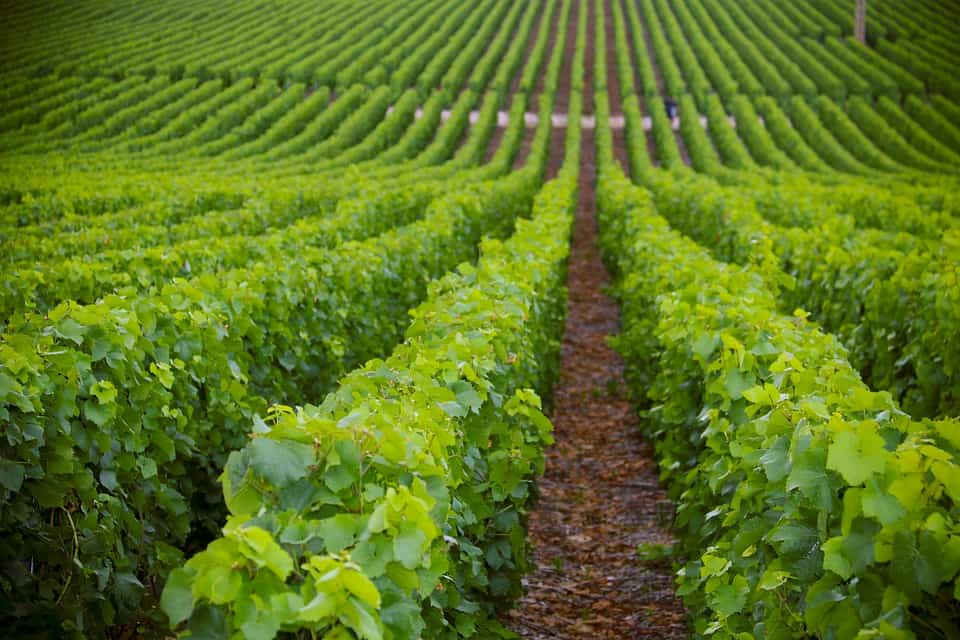 Valle de Guadalupe is the wine capital of Mexico.
Valle de Guadalupe or the Guadalupe Valley is known as the wine country of Mexico. Guadalupe Valley in Baja California (Lower California) produces 90% of the Mexican wine.
Guadalupe Valley has about 200 wineries, and a large number of fabulous restaurants run by top chefs with stunning outdoor seating overlooking the vineyards and valley.
Guadalupe Valley in Baja California is the top wine destination in Mexico, often compared with Sonoma in California, US.
Wines and foods go hand in hand. So, Guadalupe Valley is a popular foodie destination in Mexico too. The valley is known for its seafood-rich Baja Med cuisine.
Baja Med cuisine is a fantastic mix of traditional Mexican cuisine, classic Mediterranean cuisine, and Asian cuisine (thanks to a large Asian immigrant population). Valle de Guadalupe with Baja Med cuisine is a popular foodie Mexico destination.
Baja Med cuisine includes fresh seafood (like octopus, oysters, shrimps, and mussels), world-class olive oil, Mediterranean herbs, and spices, classic Asian culinary herbs (like lemongrass), and traditional Mexican dishes (like chicharrón, various tacos, seafood tostadas)
If you are a wine enthusiast who seeks a relaxed wineries-focus trip in Mexico, book a chic boutique hotel in Guadalupe Valley and tour the wineries.
The best time to do it is August when Fiestas de la Vendimia happens., During the wine harvesting festival, the wineries and restaurants of Guadalupe Valley organize gala dinners and parties.
Best dishes of Med Baja cuisine:
Baja-style fish tacos (tacos de pescado),
Risotto topped with salt-cured nopalitos (prickly pear cactus) and charred octopus,
Figs in Red Wine with Herbed Goat Cheese,
Duck skewered with licorice and sprinkled with guava dust,
Slow-cooked short ribs bathed in a mission fig syrup on top of a black mole sauce
Best restaurants:
Laja
Corazón de Tierra
Finca Altozano
La Cocina de Doña Esthela
Some of the best wineries in Valle de Guadalupe :
Best wine tours in Valle de Guadalupe:
Plan your trip to Valle de Guadalupe and find your stay via Booking.com, Vrbo, or HotelsCombined