What to Eat in Spain and Food Culture in Spain – Spain National Dishes and Popular Food in Spain You Need to Taste
FOOD TO EAT IN SPAIN: TRADITIONAL FOODS IN SPAIN
Discovering new tastes and eating local food as I travel is an important part of my traveling experience.
Experiencing culture through local foods and tastes in my case means getting better insights into societies, customs, and traditions and a better understanding of local people.
RELATED:
And Spain is famous as one of the best food and wine destinations in the World. That being said, traveling to Spain meant for me getting familiar with the food culture of Spain: eating traditional Spanish food, sampling traditional dishes from Spain, and drinking typical Spanish drinks. Local food in Spain and local cuisine in Spain were on my list of things to do in Spain.
Food and drinks from Spain were on my Spain bucket list!
RELATED:
If you would like to taste some popular food in Spain, ethnic Spanish food, authentic Spanish food, Spanish typical food, Spanish famous food, traditional Spanish dishes, and authentic dishes from Spain, the following list of Spanish food and authentic Spanish dishes I have compiled on my trip to Spain will help you to taste authentic flavors of Spain.
Oh, yes, my Spanish food list comes with pictures of Spanish food and Spanish food names in Spanish!
¡Feliz viaje! ¡Provecho y salud!
Spanish national food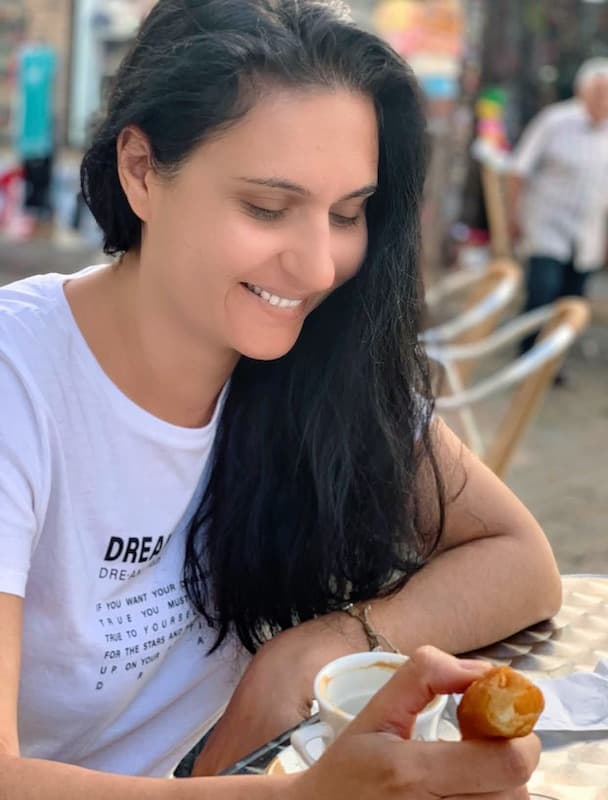 THIS POST MAY CONTAIN COMPENSATED LINKS. PLEASE READ MY DISCLAIMER FOR MORE INFO.
POPULAR FOOD IN SPAIN: FAMOUS FOODS OF SPAIN
Food of Spain – traditional Spanish foods & famous foods in Spain
Spanish cuisine is probably best known for various Spanish tapas (cold or hot Spanish appetizers or snacks) including world-famous national foods of Spain like iconic jamon iberico, legendary paella, and glorified gazpacho. But actually, there's an impressive number of gastronomic delicacies of Spain and only a comprehensive culinary encyclopedia would do full justice to Spanish cuisine.
However, here's a Spain food list covering authentic Spanish food, typical food from Spain, traditional food in Spain, famous foods in Spain, famous Spanish tapas dishes, best Spanish dishes, typical dishes of Spain, the most popular dishes of Spain, and popular Spanish drinks.
Cultural food from Spain – Traditional dishes in Spain and famous Spanish dishes:
1. JAMON IBERICO – Iberian ham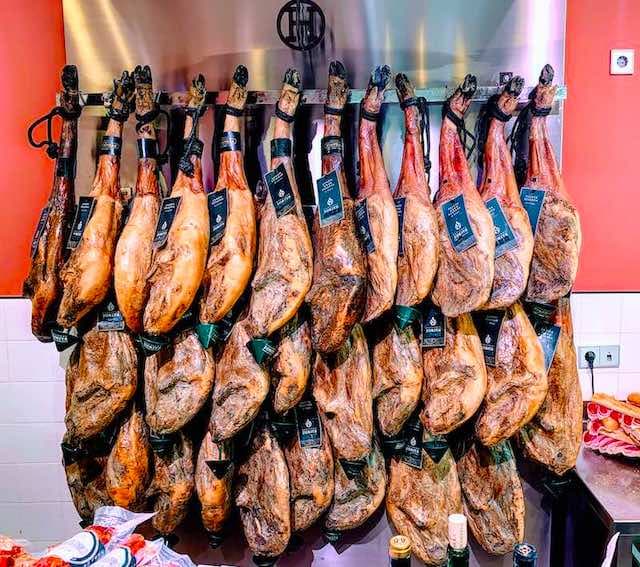 Jamon Iberico is one of the most typical food in Spain and one of the most expensive tapas in Spain.
Ruby red salted and air-dried Spanish cured ham hangs in almost every bar and restaurant in Spain. Jamon Iberico arguably stands as a trademark of Spain.
Unnecessary to say, Iberian ham is one of the most popular, if not the most popular food in Spain.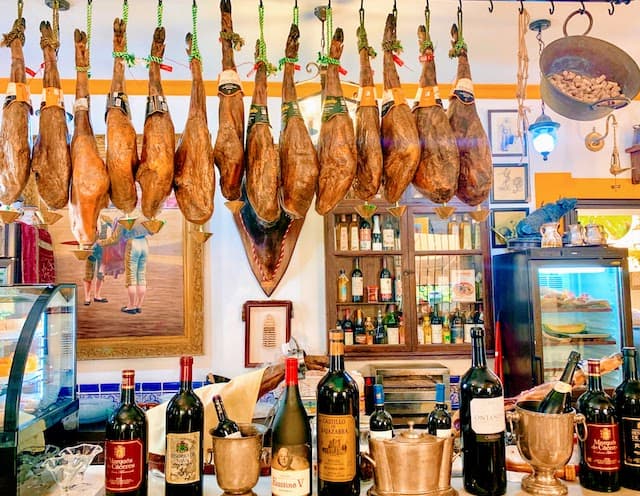 Jamon Iberico is also known as pata negra in Spain. If you are looking for 'food made in Spain' or native Spanish food, Spanish jamon iberico needs to be on your Spanish food bucket list.
There are two types of cured Spanish ham: jamon serrano and jamon iberico. Jamon iberico de bellota is top-quality ham (the finest ham in Spain), while jamon serrano is of less quality and cheaper Spanish ham.
If you are heading to Madrid, you will tastegenuine Spanish Jamon Iberico in this jamon iberico and wine tasting tour in Madrid.
2. PAELLA – Famous Spanish rice dish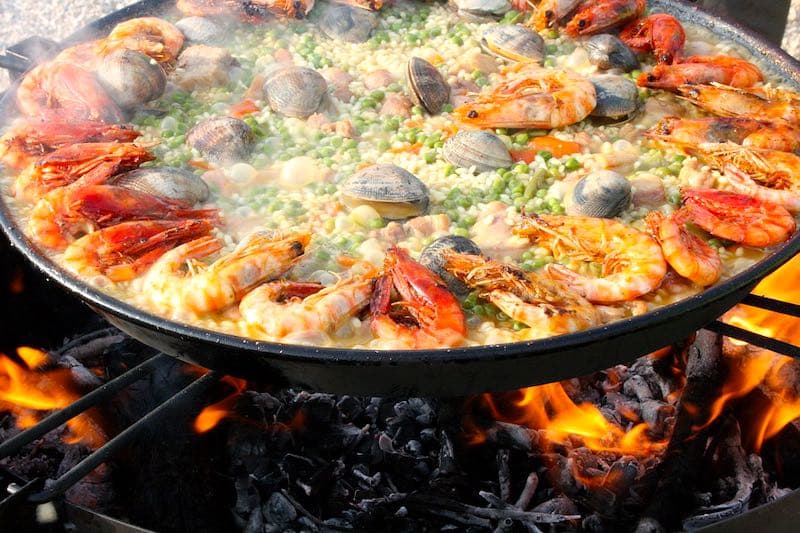 Paella is considered to be a national dish of Spain. If someone asks you to name the top 3 Spanish dishes, your first thought most likely will be Spanish paella.
s widely worshiped Spanish rice dish is the most famous dish in Spain.
This iconic Spanish food originates from the Spanish region of Valencia but it is eaten all over Spain. No visit to Spain is complete without tasting paella.
Ah, you might like to know, paella in the Valencian language means pan.Spanish paella is traditionally flavored with Spanish saffron and rosemary.
Spaniards savor different types of paella: meat paella (with chicken, rabbit, duck), seafood paella (clams, mussels, prawns, calamari, scampi, fish), vegetable paella (vegan paella) or mixed paella (meat, seafood, and vegetables).
Although there are various paella types to meet each taste, authentic Valencian paella is mixed meat paella (rabbit, chicken, sausage, and snails).
Paella de Marisco, the seafood paella, is the most famous paella in the World.
It is so easy to fall in love with paella. Authentic paella is one of the most delicious espana dishes!
If you are visiting Barcelona, you should put on your Barcelona itinerary this authentic Spanish paella cooking class where you will learn how to prepare paella.
Even better, if you traveling to Valencia, this authentic Valencian paella cooking class will teach you how to make genuine Valencian paella.
3. GAZPACHO – Famous Spanish tomato soup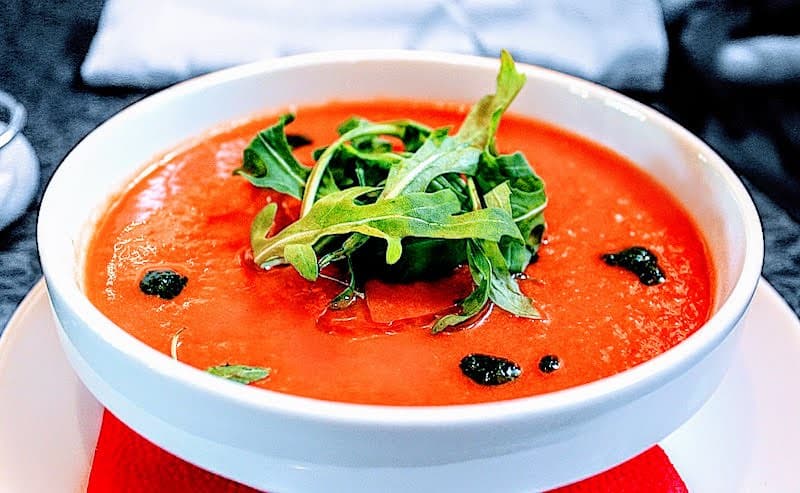 Legendary gazpacho is basically a cold tomato soup.
But, beyond any question, this famous dish from Spain is among the top 10 Spanish foods. In addition, gazpacho is one of the best tomato soups in the World overall.
Spanish gazpacho originates from Andalusia but over time gazpacho has become a Spanish national dish loved by all Spaniards.
Gazpacho is traditionally drunk from a glass or traditional Spanish bowl and it comes as an appetizer in Spain. Spanish gazpacho is a classic tapa dish and the ultimate summer soup in Spain.
Spanish Gazpacho is one of the main dishes in Spain you simply can't miss tasting while in Spain!
4. SALMOREJO – Popular Spanish tomato purée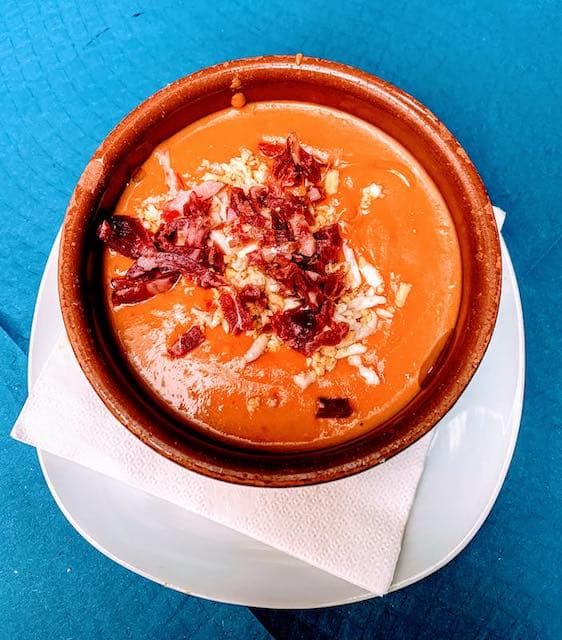 Spanish salmorejo is another popular Spanish dish.
Salmorejo is a version of gazpacho originally coming from the town of Cordoba in Andalusia. It is made of pureed tomatoes, bread, garlic, and vinegar. Salmorejo is served with chopped egg or ham on the top.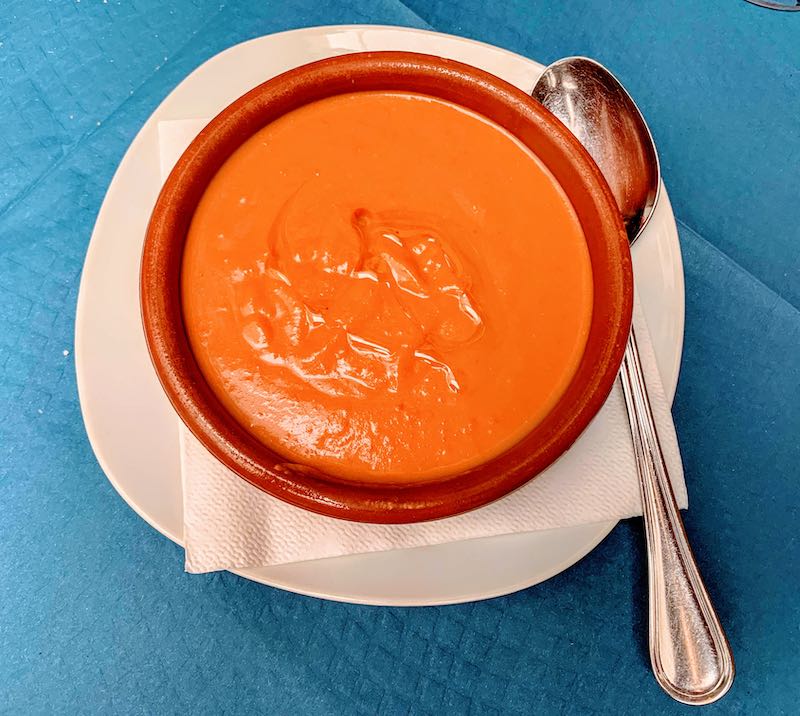 But if you are a vegetarian, you can order salmorejo without topping ham. Personally, I prefer salmorejo to gazpacho. In my opinion, salmorejo is one of the best Spanish food. Salmorejo recipe is one of the recipes from Spain I took home with me.
If you are taking a trip to Seville and want to learn how to prepare authentic Andalucian salmorejo, this Spanish cooking class is for you.
RELATED READ: Epic Things to Do in Seville
5. TORTILLA ESPANOLA – Famous Spanish omelette – National dish of Spain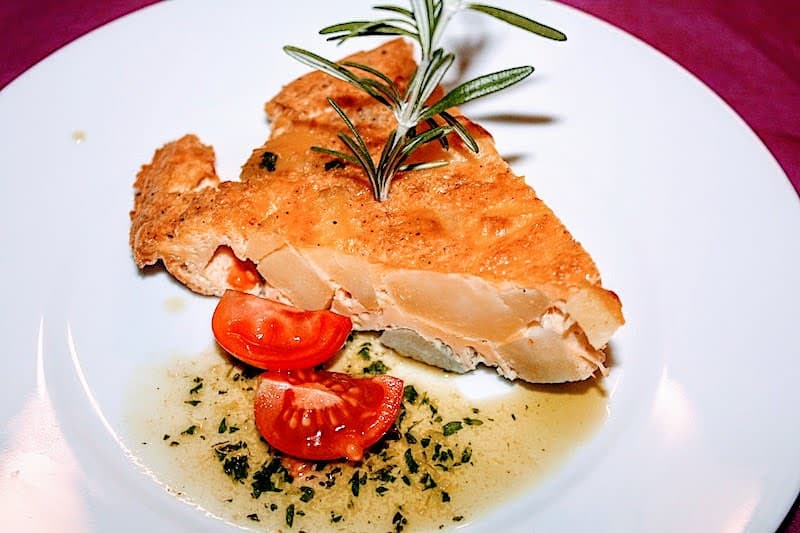 Spanish tortilla or also called Spanish omelette is the most common food in Spain and one of the most popular food in Spain too.
Moreover, tortilla de patatas is another national dish of Spain and the typical food of Spain. Spanish tortilla Espanola is a simple tapas dish made of slow-cooked caramelized onions and potatoes in olive oil and eggs.
This famous food from Spain looks more like a quiche than an omelet. Tortilla Espanola is served sliced or squeezed between bread into a sandwich (called bocadillo in Spanish).
6. CROQUETAS – Spanish croquettes are some of the most popular food in Spain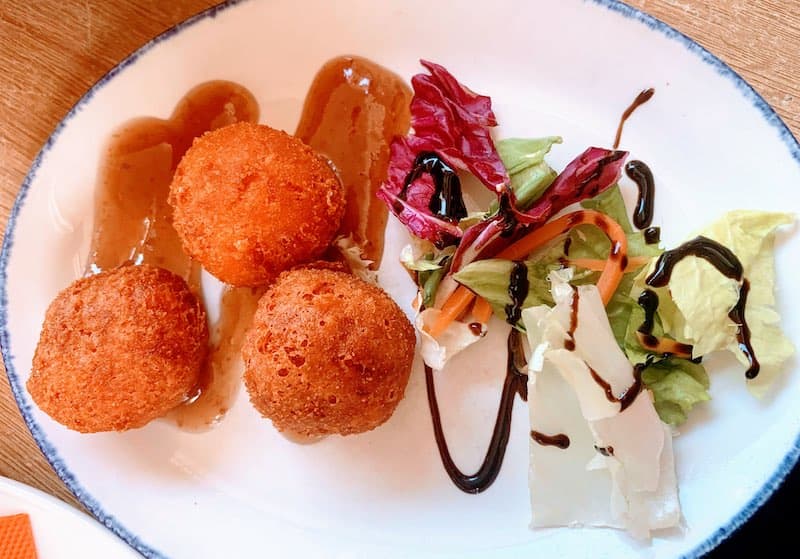 When we talk about tapas food in Spain and common foods of Spain, Spanish croquettes are on the list for sure.
Spanish croquettes are fried breadcrumbs and food leftovers tied with potatoes and bechamel sauce.
Croquettes in Spain are made with jamon (cured ham), bacalao (codfish), creamy cheese (queso), local black sausage (morcilla), or Spanish blue cheese (queso de Cabrales).
Crispy croquettes are typical Spanish tapas food.
7. PAN CON TOMATE – Popular Spanish bread with tomatoes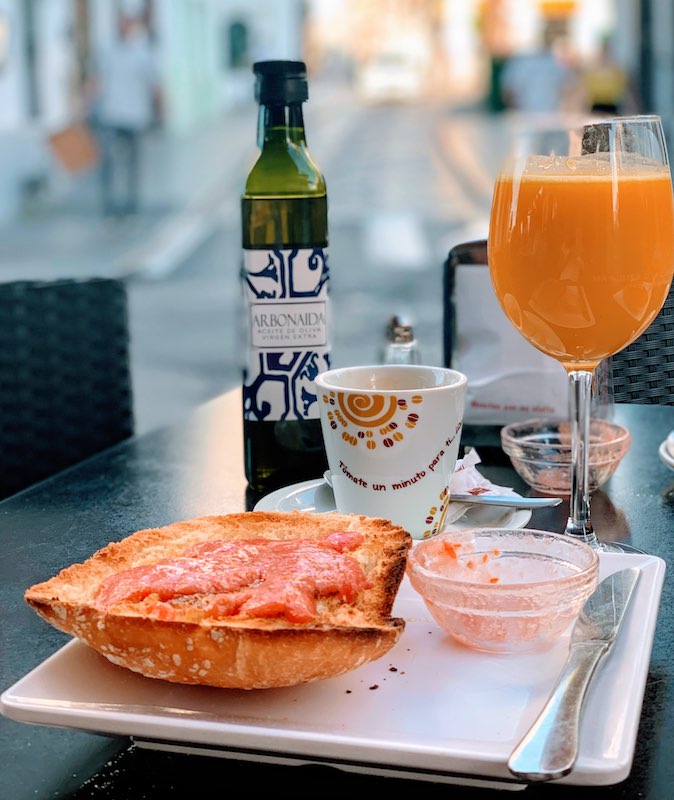 Spanish bread with tomatoes might sound like a simple dish, but it is one of the most famous dishes in Spain and exceptionally toothsome!
Pan con Tomate is literally toasted bread with fresh grated tomatoes sprinkled with salt and olive oil. This quick and easy Spanish tapa is eaten for breakfast, but also at night as an appetizer.
Pan con tomate is also called pan tumaca. Remember, pan con tomate might be common Spanish foods and might seem like a humble dish, but trust me it is not humble in taste at all. Quite opposite, it is divine! Top Spanish food, again!
Crispy pan con tomate definitely goes to the list of most tasty Spaniard food.
8. BOCADILLOS – Popular Spanish baguette sandwiches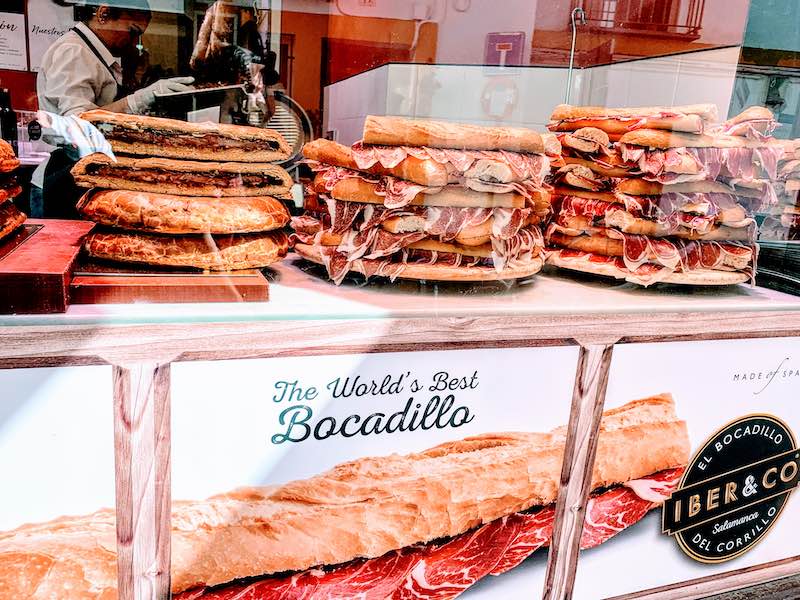 Bocadillo is a traditional Spanish sandwich made with baguette-like bread.
These high in demand Spanish sandwiches are the most common Spanish food eaten literally everywhere in Spain: from Spanish taverns, tapas bars, cafeterias, and restaurants to Spanish homes.
This famous Spanish snack comes in many forms. Various types of bocadillos are traditional Spanish food. The most popular types of bocadillos are omelet bocadillos, cold meat bocadillos, vegetarian bocadillos, egg bocadilllos, fish bocadillos, cheese bocadillos, and even sweet bocadillos.
For sure, these popular Spanish snacks are some of the top favorite Spanish food!
9. MONTADITOS – Popular finger sandwiches from Spain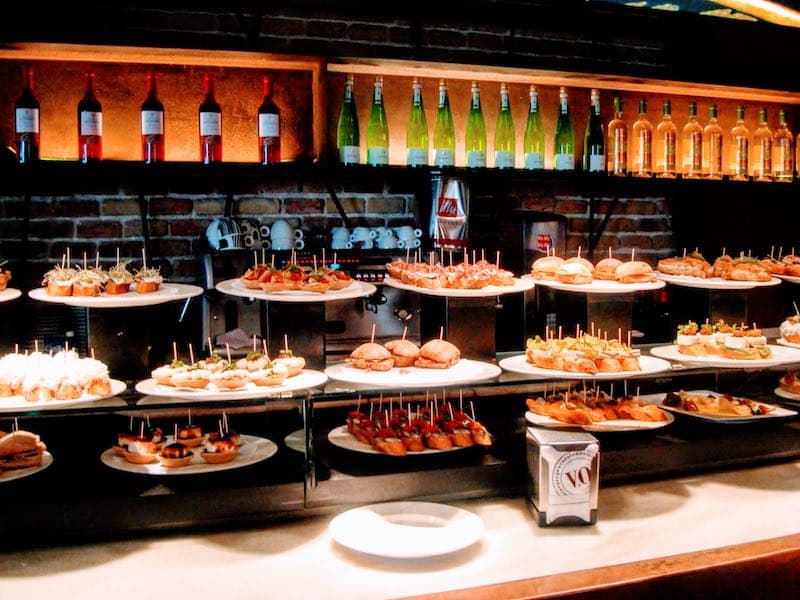 Spain is not in love with only big sandwiches – bocadillos, but with tiny Spanish sandwiches – montaditos as well.
Montaditos are popular Spanish foods eaten in every corner of Spain. You know the expression: 'good things come in small packages'. Well, try Spanish finger food!
10. RABO DE TORO – Famous Spanish bull tail stew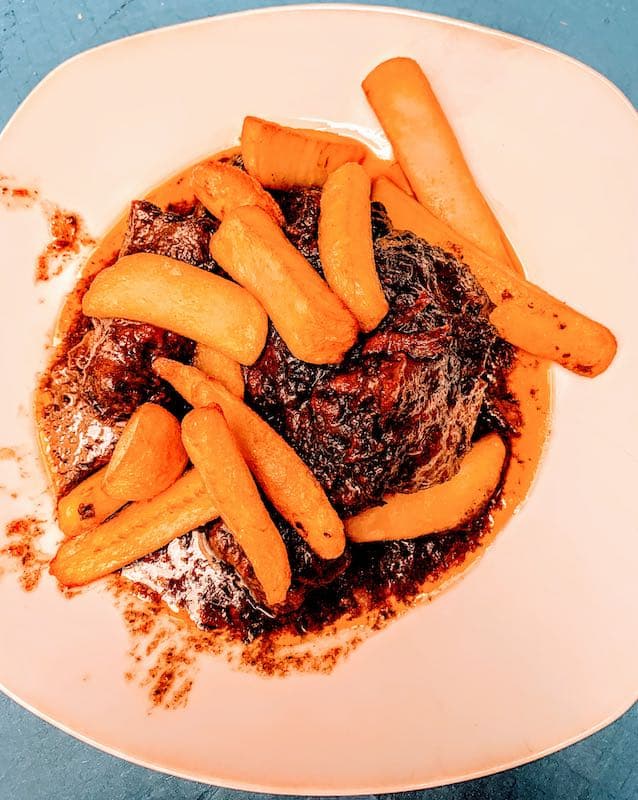 Talking about delicacies in Spain and Spanish food in Spain, 'rabo de toro' takes a special place in traditional Spanish cuisine.
The bull's tail stew is an authentic Spanish dish. This typical Spanish dish comes from the town of Cordoba. Buttoday the bull's tail is one of the most popular Spanish dishes, widely prepared in Spanish homes.
Rabo de toro is made by slowly cooking oxtail flavored with red wine, garlic, and thyme at low temperatures. Once a working-class meal of Spain, rabo de toro has become a leading delicacy of Spanish gastronomy and one of the top Spanish dishes.
To make it short, rabo de torro belongs to the list of the famous dishes from Spain you definitely need to taste on your trip to Spain!
11. CHORIZO – Traditional Spanish sausage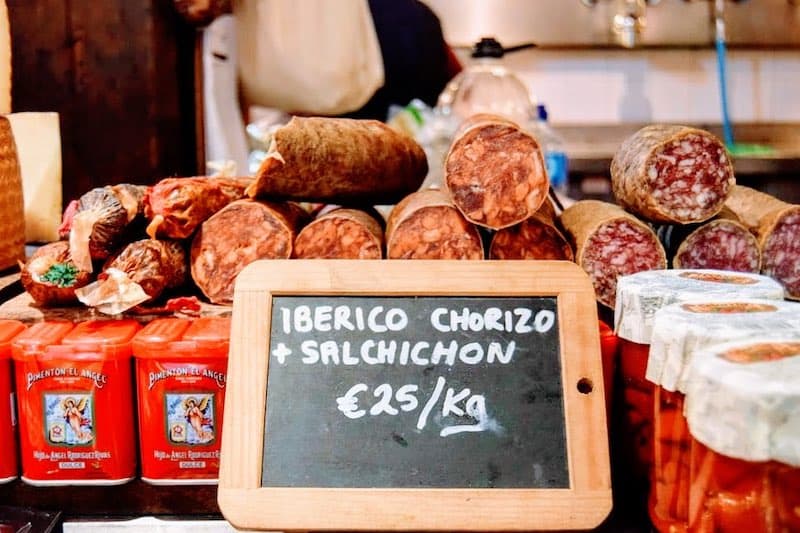 The list of Spanish food from Spain wouldn't be complete without Iberico chorizo.
Chorizo is a typical Spain's food.
Spanish pork sausage with sweet and spicy paprika flavor is called chorizo. To be more precise, this fresh or cured Spanish sausage is made of chopped pork marinated in pimenton (Spanish paprika), herbs, spices, and white wine.
Spanish chorizo is one of the common foods in Spain. It is eaten along with bread, or as an ingredient of many popular Spanish dishes.
Yes, chorizo comes in many common Spanish dishes and traditional foods from Spain. Spanish pork sausage is a kind of food that blends well with almost everything.
Spanish chorizo is one of those Spain culture foods that come in different variations: sweet, spicy, smoked, unsmoked, fresh, and dry-cured.
12. PULPO A LA GALLEGA – Famous Spanish boiled octopus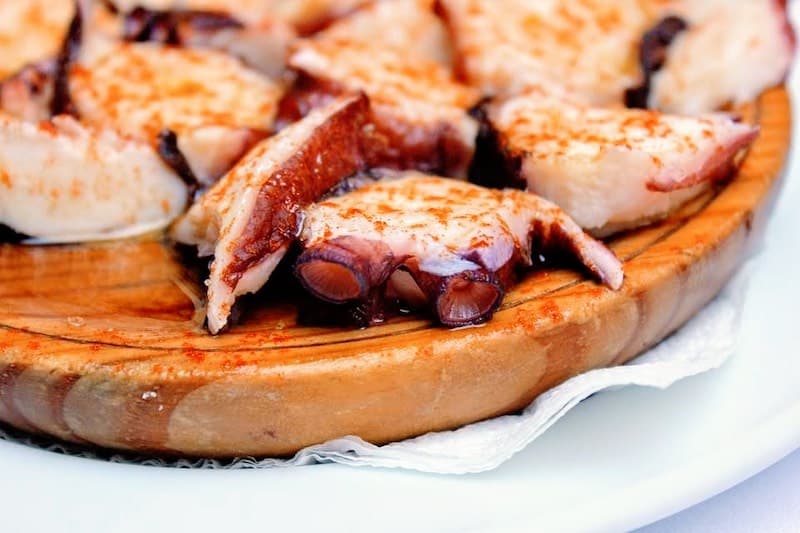 Interested in some more traditional Spanish food?!
Let me introduce to youpullpo a la gallega, one of the most famous Spanish dishes ever.
Galician-style octopus is one of the most delicious and typical Spanish dishes coming from the Galicia region.
But today the octopus dish is one of the most famous Hispanic dishes ever. To keep it short, pullpo a la gallega is boiled octopus, soaked in paprika, salt, and olive oil. This tender and mouthwatering Spanish tapa dish is traditionally served on a wooden platter.
It is one of the Spanish delicacies you need to try! Yummy! Ah, talking about delicious Spanish food makes me crave for pullpo a la gallega!!
13. GAMBAS AL AJILLO – Popular Spanish garlic prawns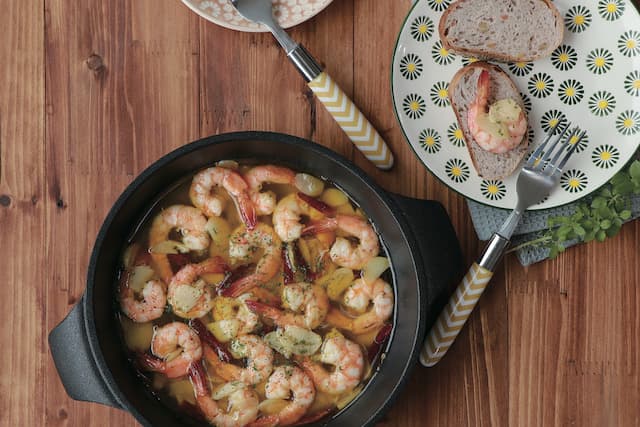 Gambas are prawns in Spanish and ajillo is garlic in Spanish.
When you cook Spanish prawns with roasted garlic, olive oil, and small chili in a small clay pot you get a Spanish dish called gambas al ajillo.
Spanish garlic prawns are popular Spanish tapas and one of those typical dishes in Spain that originally comes from Andalusia but nowadays you can find it in every tapas bar in Spain. If you are a seafood lover like me and you are up for some good Spanish food, no way you can't get wrong with gambas al ajillo!
If you taking a vacation in Malaga, in this evening tapas and wine tour in Malaga you will sample traditional Spanish tapas with fine Andalusian wines.
RELATED READ: Best Things to Do in Malaga
14. BOQUERONES FRITOS – Classic Spanish fried anchovies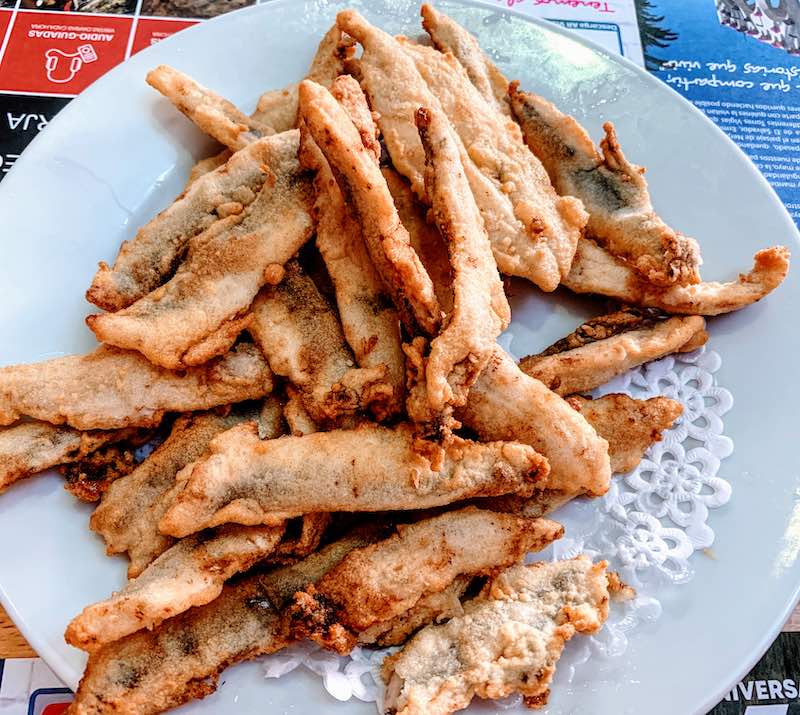 Spanish fried anchovies are on the menu of all tapas bars in Spain.
Boquerones fritos are one of the most popular foods in Spain. Best fried anchovies you can find in chirinquitos (Spanish beachfront bars). If you are in Barcelona or on the Costa de Sol, look for a chirinquito and don't think twice to order boquerones fritos. This typical Spanish food will make you ask for more.
15. ZAMBURIÑAS A LA GALLEGA – Famous Galician scallops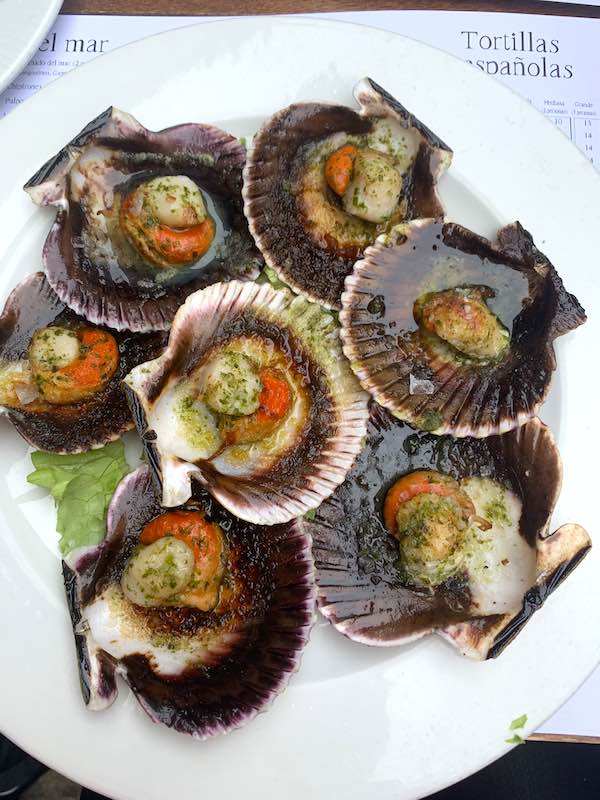 Spanish scallops come from the region of Galicia in the northwest of Spain. Scallops in Spanish are called vieiras. But there are two types of scallops in Spain: vieiras (sea scallops) and zamburiñas (variegated scallops).
The shell of the scallop is the symbol of St James, the patron of Spain. Cathedral in Santiago de Compostela in Galicia holds the remains of Saint James the Great, the apostle of Jesus Christ. Therefore, the shell of the scallop is also the symbol of the famous Christian pilgrimage route of Camino de Santiago.
Santiago de Compostela is one of the best cities in Spain worth seeing.
RELATED READ: Camino de Santiago packing list
16. EL ARROZ NEGRO – Popular Spanish black risotto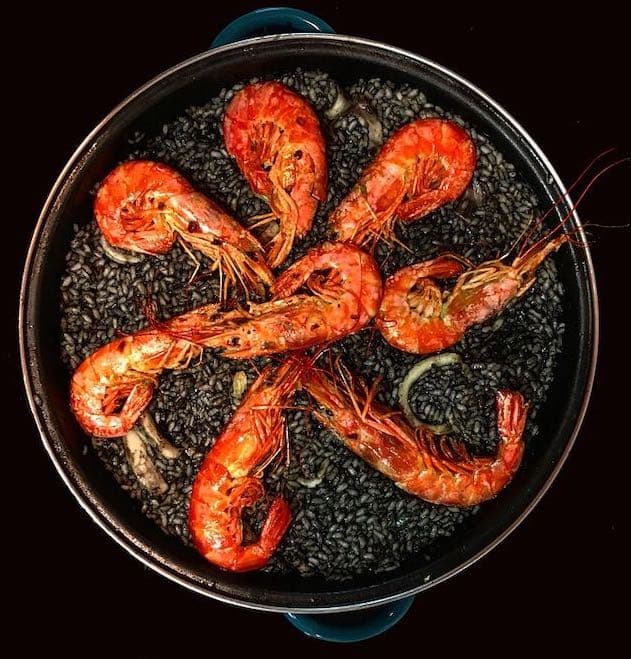 Italy has 'risotto al nero di seppia'. Montenegro and my homeland Croatia have 'crni rižoto od sipe'. And Spain has 'el arroz negro'.
In each case, it is a rice dish prepared of white rice with black squid ink, squid or cuttlefish, olive oil, and seafood broth. In Spain 'el arroz negro' is sometimes called 'black paella', although it is a risotto, not paella.
Spanish black risotto originates from Valencia and Catalonia. Therefore, when in Barcelona or Valencia, don't forget to try 'el arroz negro'.
17. GARBANZOS CON ESPINACAS – Traditional Spanish spinach with chickpeas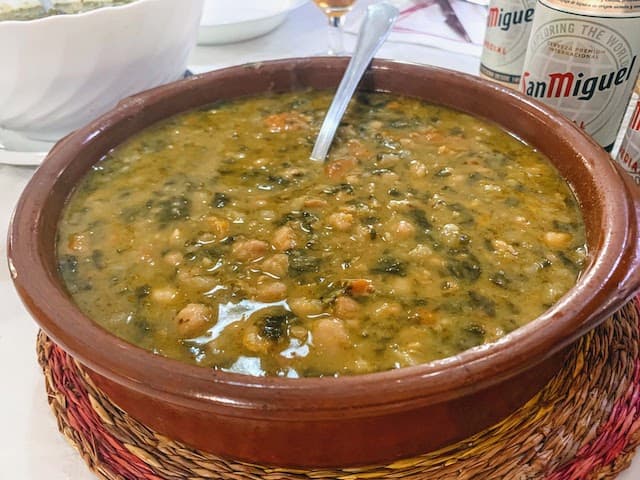 Spanish-style spinach with chickpeas is a simple Spanish vegetarian dish.
Even more, garbanzos con espinacas is a healthy Spanish vegan tapa. This traditional Spanish tapa comes, guess from where: Andalusia, again. Seville is the hometown of garbanzos con espinacos.
If you are in Seville, go for garbanzos con espinacas – a typical Spanish tapa from Seville!
18. PIMINETOS DE PADRON – Popular Spanish Padron peppers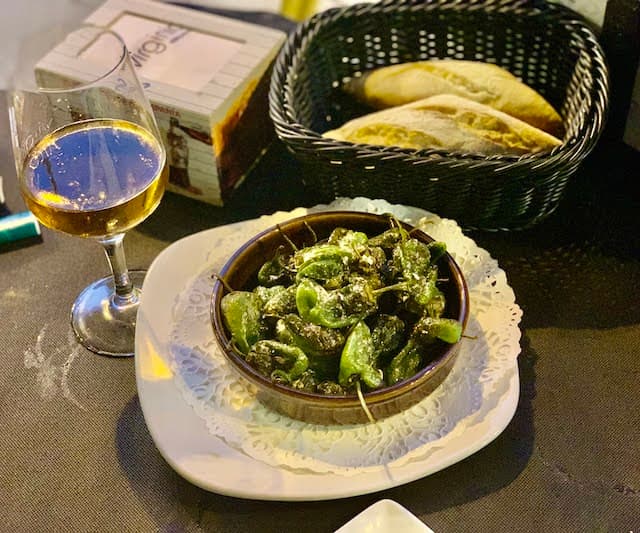 Tiny blistered green peppers from the municipality of Padrón in Galicia are some of the most popular Spanish tapas.
Fried Padrón peppers are typically mild in taste, but be aware as there's always the possibility to encounter a spicy pepper! Tasty Padrón peppers are sprinkled with coarse salt and served hot!
19. BACALAO AL PIL PIL – Famous Basque-style fried codfish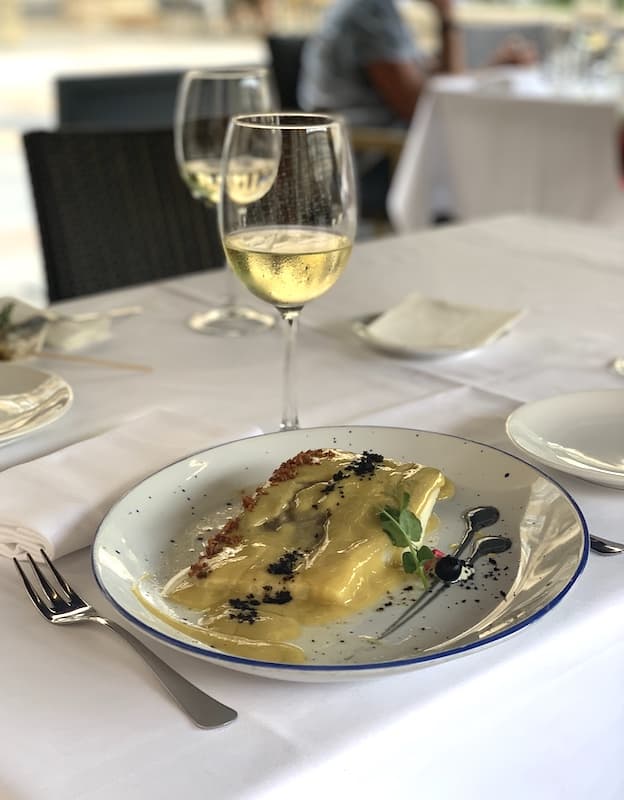 Flavorsome Basque food is highly appreciated around the globe.
Iconic Bacalao Al Pil Pil is the most famous Basque dish and one of the most popular seafood dishes in Spain. The secret of making delicious Bacalao Al Pil-Pil lies in the emulsification of thepil pil sauce. Emulsification ofsalt cod, olive oil, and garlic happens by simply simmering the pot with the ingredients.
If you are planning a trip to the Basque Country, divine Bacalao Al Pil-Pil needs to be on your list of must-try traditional Basque dishes!
RELATED READ: Seafood in Spain
20. MEJILLONES RELLENOS – Popular Spanish-style stuffed mussels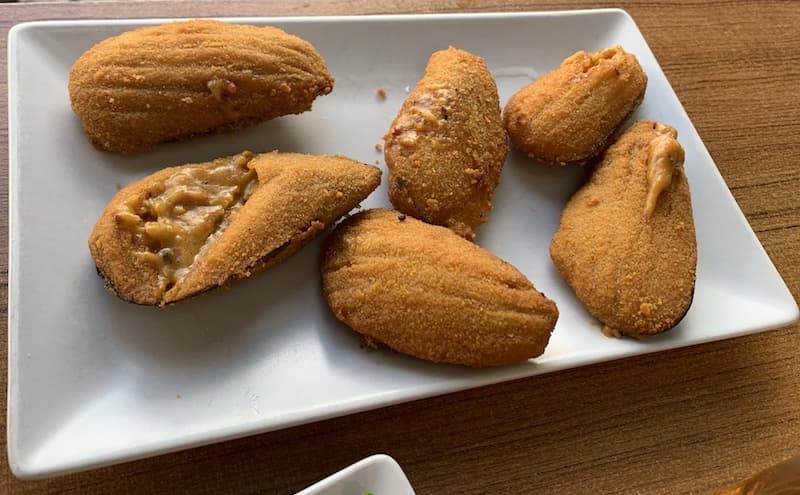 Mejillones rellenos , also called tigres, are famous Spanish tapa from Galicia and the Basque country.
Tigres are spicy stuffed mussels.
To make a long story short, this yummy Spanish tapa dish is prepared with steamed whole mussels that are left in the shells, covered with bechamel sauce (made with dry white wine, and a pinch of spicy peppers), and then all together fried with dry breadcrumbs.
In my opinion, tigres belong to the list of the very best tapas in Spain!
21. EMPANADAS – Famous Spanish pastries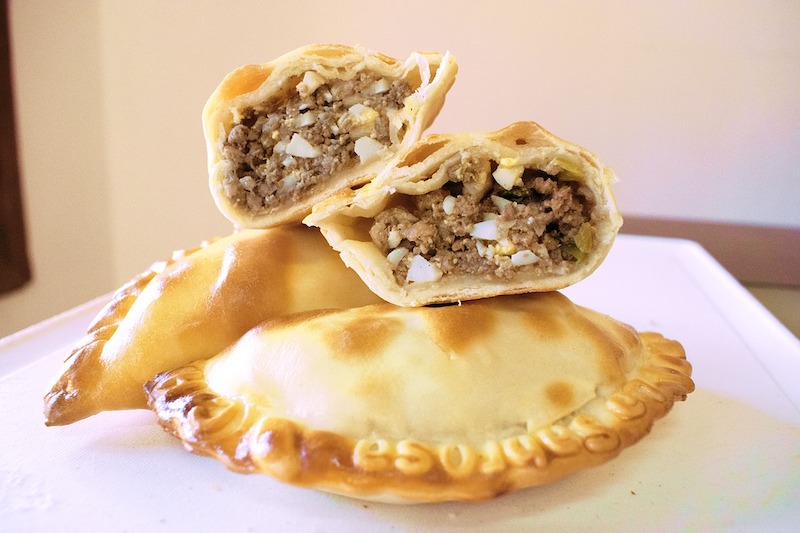 Empanada is a famous Spanish dish.
Spanish empanada is a baked or fried pastry that comes with various fillings. The filling can be savory or sweet. Thus, there are savory empanadas and sweet empanadas.
Savory empanadas are typically filled with meat, cheese, vegetables, and sometimes even fish. Sweet empanadas are typically filled with fruits, most usually plums, and apples.
Sweet and savory empanadas are some of the most popular dishes from Spain.
Empanadas originate from the region of Galicia in northwest Spain. However, you can find empanadas in the cuisines of Latin America, the Philippines, and southern Europe.
22. PICOS – Popular Spanish breadsticks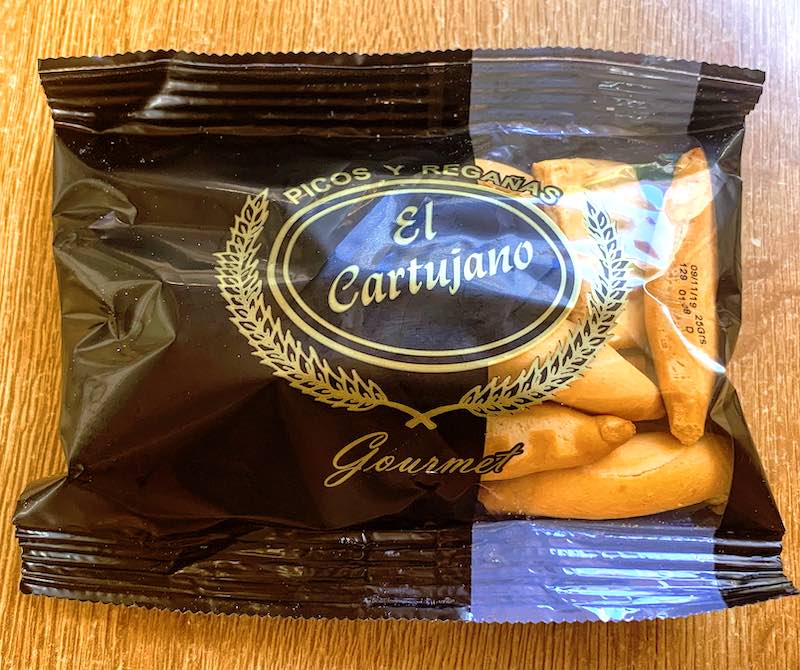 Breadsticks called picos are popular Spanish snacks that come with soups and salads in Spain. Thus, when you order gazpacho or salmorejo, expect to get picos with them too. But, equally important, these crunchy snacks are simply enjoyed with a bowl of olives and a glass of wine in bars and restaurants across Spain.
23. CARACOLES – Popular Spanish snail tapas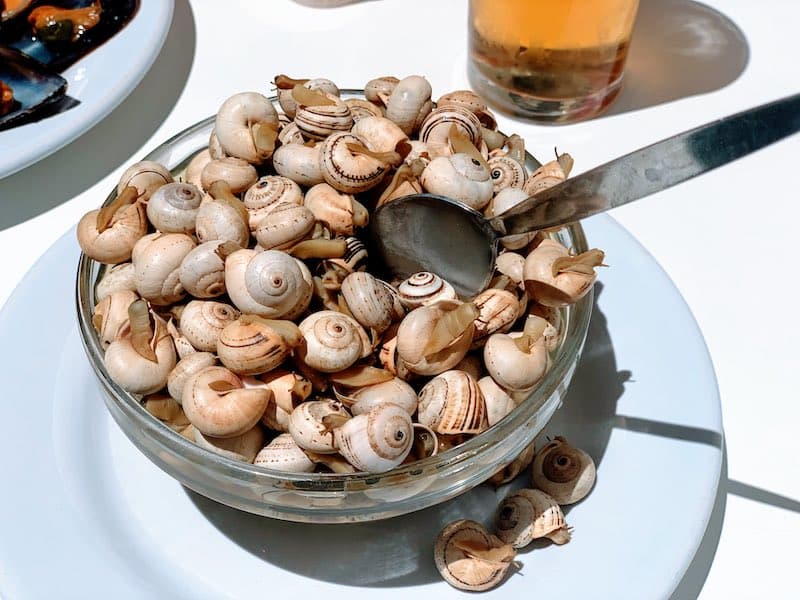 If you seek to taste something beyond classic Spanish dishes and something somewhat bizarre but delicious, you should try Spanish caracoles (snails).
Snail tapas might look and sound odd, but you might be surprised to find out that snails in Spain are Spanish traditional food, common Spanish tapas, and even more favorite spring tapas in Spain.
If you are traveling to Spain in the season of snail tapas (in May and June) and want to try one of the unique dishes from Spain, make sure to check out this exceptional Spanish tapa dish.
Read more about my experience of eating snails in Spain: Eating Snail Tapas in Spain
24. PERCEBES – Expensive Goose barnacles from Spain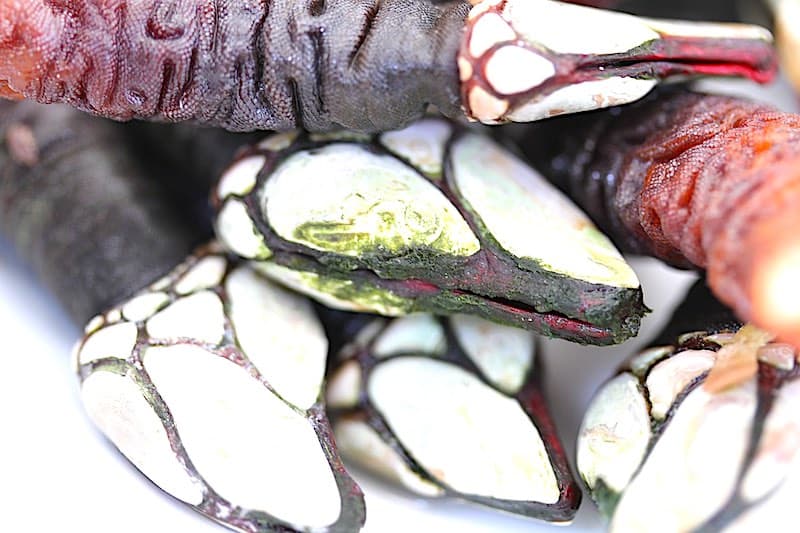 Are you interested in some more weird food from Spain?
Try Spanish percebes!
Percebes, or goose barnacles, are some of the most expensive food in Spain.The price of goose barnacles in Spain goes up to 200 Euro per kilo. And during the holidays even more!
Twist off the tube of boiled percebes, slip down the flesh and eat them. This weird and luxury Spanish tapa tastes something between clams and lobster.
Goose barnacles are a delicacy from Galicia and Asturias. Goose barnacles are called lamperna in the Basque country.
25. QUESO MANCHEGO – Famous Manchego cheese from Spain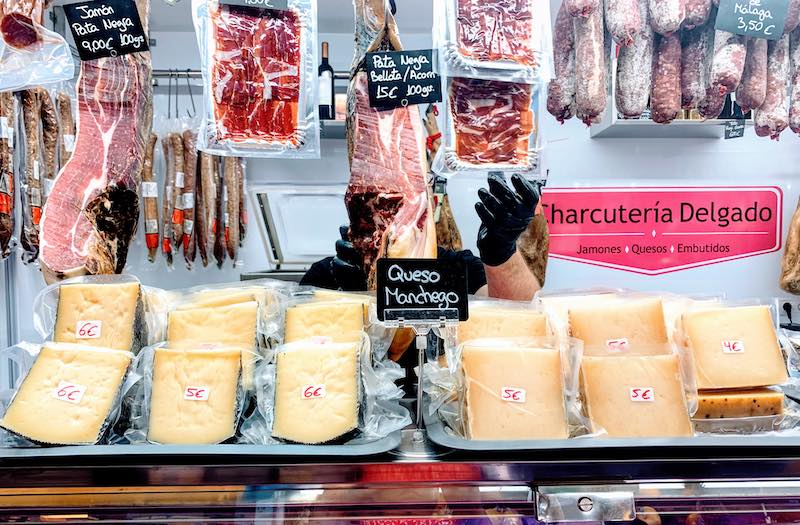 When we talk about famous Spain food, then cheese from Spain should be mentioned too.
Queso Manchego is an authentic Spanish cheese made of milk of the Manchega sheep from the La Mancha region in central Spain. Needless to say, Manchego cheese is the most popular Spanish cheese and should be on any Spanish foods list.
This semi-hard cheese is characterized by sweet caramel and nutty flavor. Spanish Manchego goes well with toasted almonds, honey, and fruits. But most commonly Manchego in Spain is served with membrillo (quince jam).
If you are after amazing food products from Spain and some of the best and most famous food in Spain, you need to try queso Manchego!
26. PASCUALINO QUESO – Popular Pascualino cheese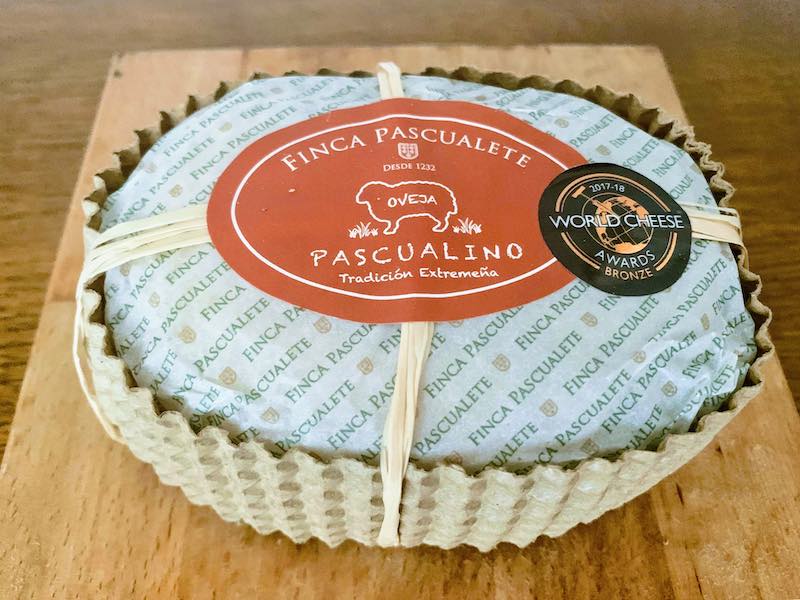 Manchego cheese is the most famous Spanish cheese.
But Spain produces many first-class cheeses. Here I am listing one of them – Pascualino cheese, as I would love you to try it in Spain. As you can see in the photo it won some world awards.
Pascualino queso is a raw sheep cheese, oval in form, smooth in taste with vanilla, caramel, toffee, and violet flavors. I bought Pasqualino cheese as a souvenir from Spain and as a gift to my family. They loved it!
27. MEMBRILLO CON QUESO – Traditional Spanish quince jam with cheese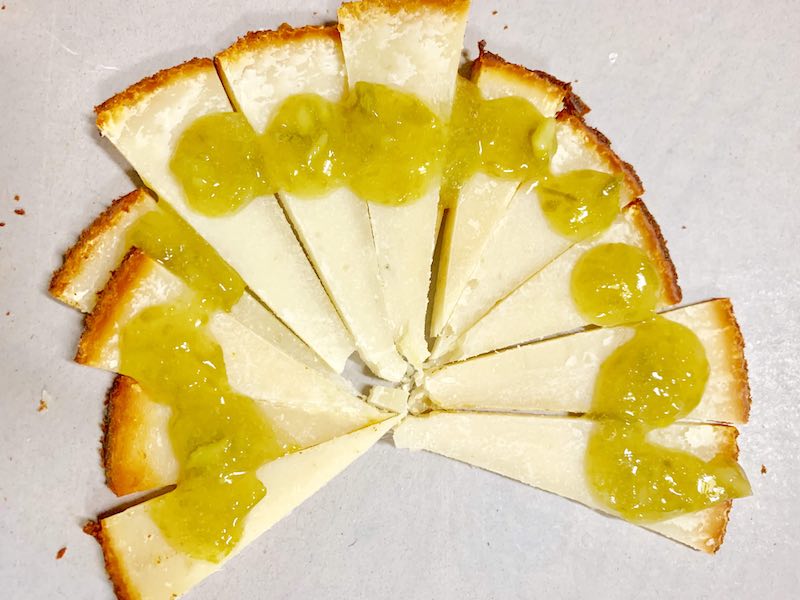 As I said, Spanish Manchego cheese is traditionally served with quince jam (membrillo).
Queso Manchego con membrillo is a classic Spanish tapa. The blend of sweet quince and slightly salty but nutty Manchego cheese is to die for.
Let me add here, I would go back to Spain this moment just to have some divine slices of Manchego con membrillo!
28. CHURROS CON CHOCOLATE – Popular Spanish fried-dough pastry with chocolate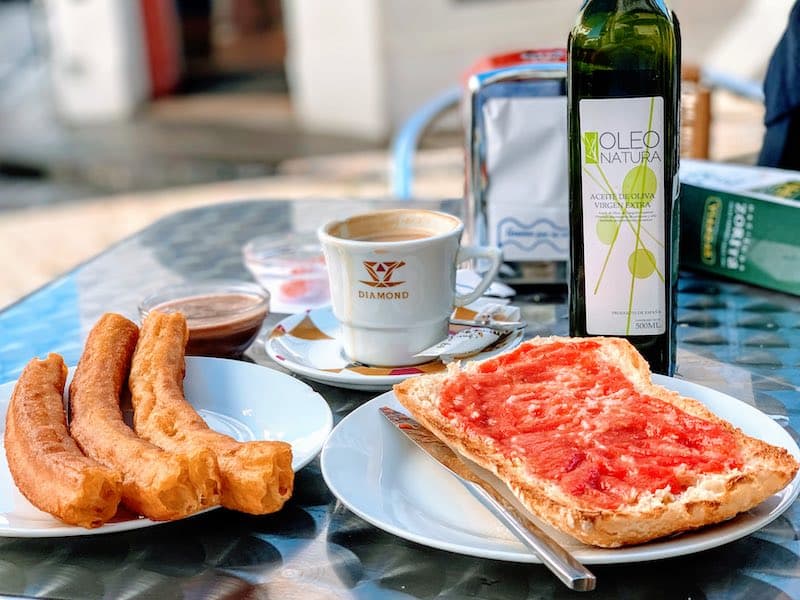 When talking about traditional food from Spain and popular food in Spain, on the list should be popular desserts in Spain too. So, let's talk about authentic Spanish desserts.
Churros with chocolate is undeniably a Spanish favorite dessert. Actually, Spaniards eat their beloved churros daily while sipping coffee for breakfast.
Typical Spanish breakfast includes dipping churros in dark chocolate. Coffee and some sweets for breakfast? I am in. And what about you?
RELATED READ: Traditional Spanish breakfasts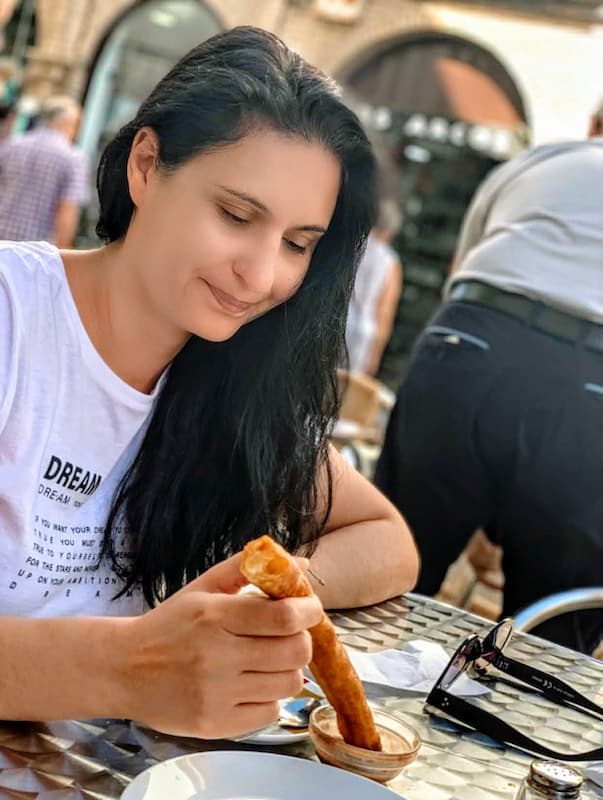 29. TORRIJAS – Spanish-style French toasts are some of the most popular Spanish food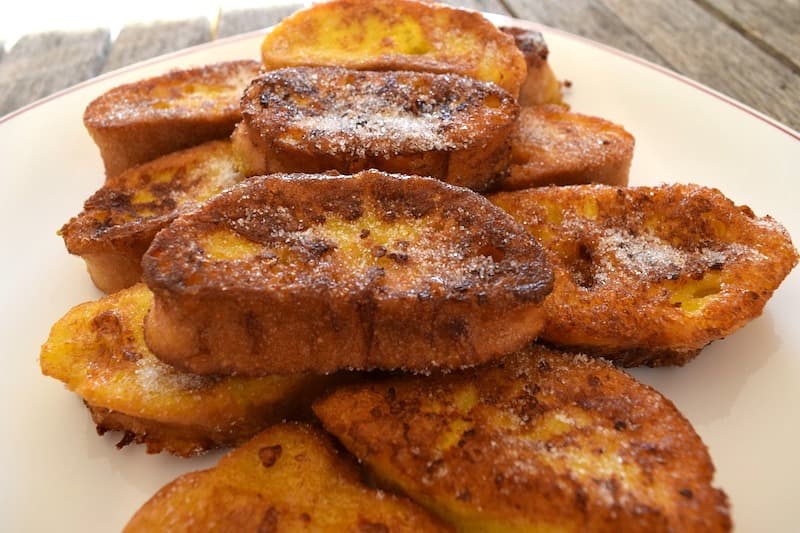 The list of traditional Spanish dishes would not be complete without mentioning traditional Spanish bread pudding.
Sweet torrijas are Spanish-style French toast.
This sweet Spanish dish is prepared by frying previously soaked bread slices in milk and wine with spices (cinnamon, lemon rid, or cloves). The most typical spice used for torrijas is cinnamon though.
Torrijas are traditionally eaten in Spain during Lent (40 days before Easter) and especially during Holy Week (Semana Santa). But nowadays aromatic torrijas are some of the most popular breakfast foods in Spain.
30. CREMA CATALANA – Famous Spanish caramel custard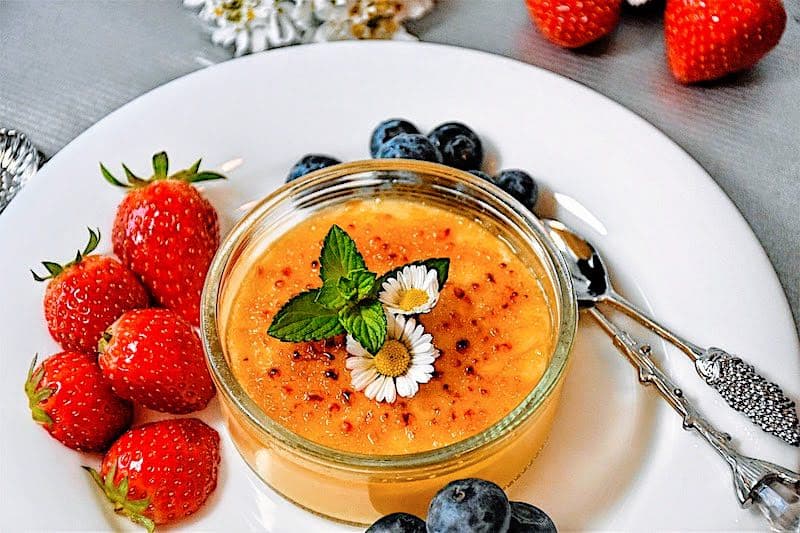 France has creme brulee, and Spain has crema catalana.
Spanish custard with a caramel topping is one of the most popular Spanish desserts. This creamy Spanish dessert is made only of milk and eggs, and with just a little bit of cornstarch to thicken the texture.
Authentic Crema Catalana is flavored with lemon peels and cinnamon sticks. A perfect fit for a king!
RELATED READ: Traditional Spanish desserts
31. ARROZ CON LECHE – Popular Spanish rice pudding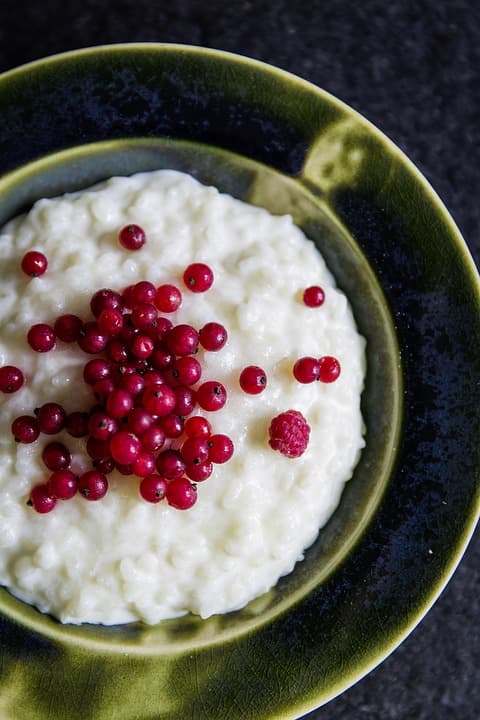 Rice pudding is a popular dessert in many countries, including Spain.
Rice pudding in Spain is called Arroz con Leche. There's no need to explain why rice pudding is so popular. Let me just say that creamy rice blends perfectly with sweet and warm cinnamon and refreshing lemon.
So, if you like rice, cinnamon, and lemon,Arroz con Leche is the dessert to go for!
32. TORTAS DE ACEITE – Traditional Spanish olive oil biscuits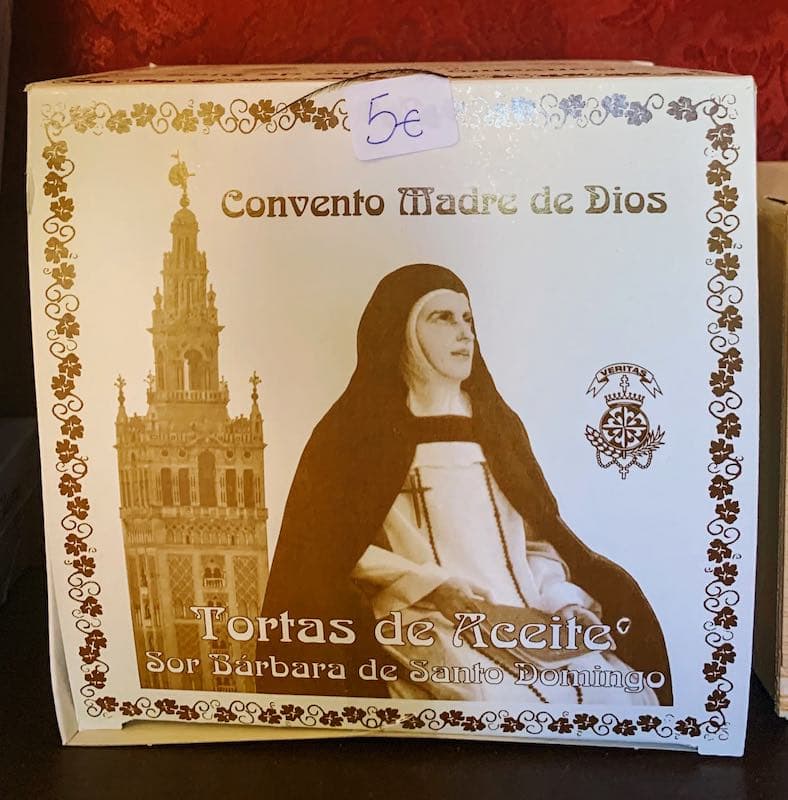 Spanish olive oil tortas are famous Spanish biscuits made of wheat flour, white egg, sugar, and olive oil with anis, sesame seeds, and almonds.
Although these crispy sweet wafers originate from southern Spain, today tortas de aceite are enjoyed all over Spain.
33. TURRON – Popular Spanish nougat candy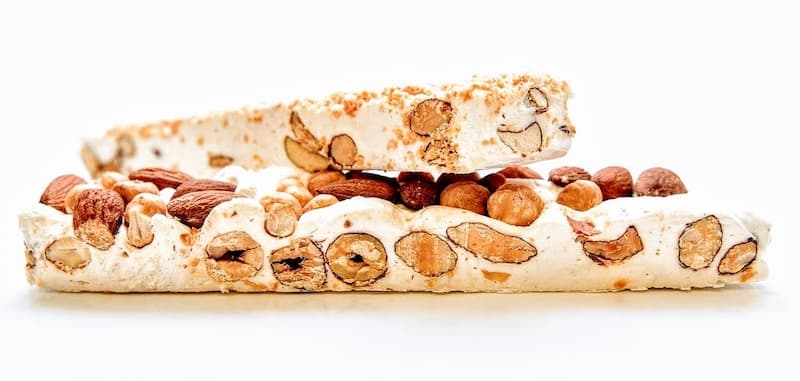 Turron is the most famous Spanish sweets.
Spanish turron is a nougat candy made of sugar, eggs, honey, and roasted nuts, most commonly almonds but sometimes pistachios too. There are two main types of turron: turron de Alicante (or turron duro) and turron de Jijona (or turron blando). Turron de Alicante is hard and brittle, while turron de Jijona is soft and chewy.
Just to mention, Spain is the biggest exporter of turron in the World, although 'torrone' (how it is called in Italy) is popular foods in Italy too. Don't forget to try turron while in Spain!
34. MAGDALENAS – Popular Spanish muffins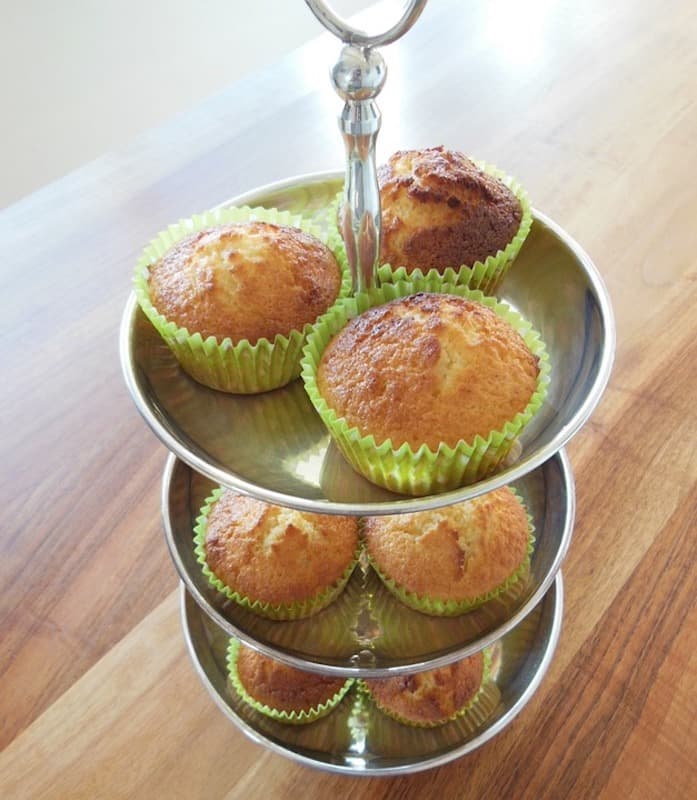 Magdalenas are traditional Spanish muffins.
Spanish magdalenas are simple muffins but more fluffy and more lemony than muffins you can find in other countries.
As you might know, Spaniards traditionally use a lot of lemon for flavoring cakes and biscuits. So, Spanish muffins come with a generous amount of lemon flavoring.
Magdalenas are some of the most popular Spanish cakes. Lemony magdalenas are sold in bars across Spain and typically enjoyed with coffee for breakfast in Spain.
35. TARTA DE SANTIAGO – Famous Spanish almond cake
Tarta de almendras, or Tarta de Santiago, is the most popular Spanish almond cake.
Tarta de Santiago literally means Cake of St. James. It's made of almonds and decorated with the St. James cross.
The cake is a signature dessert of Santiago de Compostela. The cake was created in medieval times and it's related to the famous pilgrimage route of Camino de Santiago.
Today this fantastic almond cake can be found not only in Santiago de Compostela and Galicia but throughout Spain.
36. CUAJADA – Popular Spanish milk curd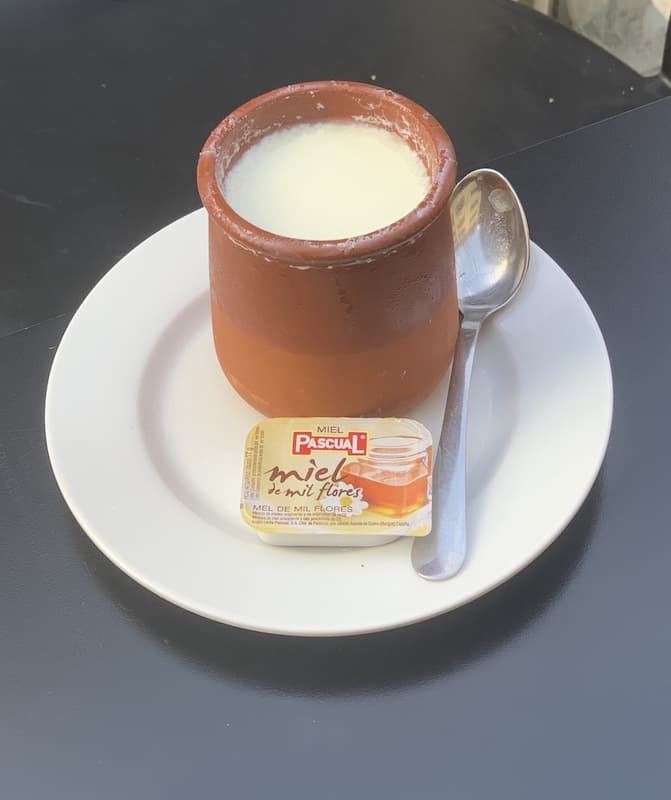 Milk curd is called cuajada in Spain.
Spanish cuajada is one of the must-try traditional Spanish desserts. This cheese product is traditionally made from sheep's milk. But, modern cuajada sold in Spanish shops is made from cow's milk.
Light and mild-in-taste cujada is usually eaten with honey and walnuts in Spain. Cuajada is especially appreciated in northern Spain. Cuajada is also called mamia in the Basque country.
37. SANGRIA – Famous Spanish red wine-based beverage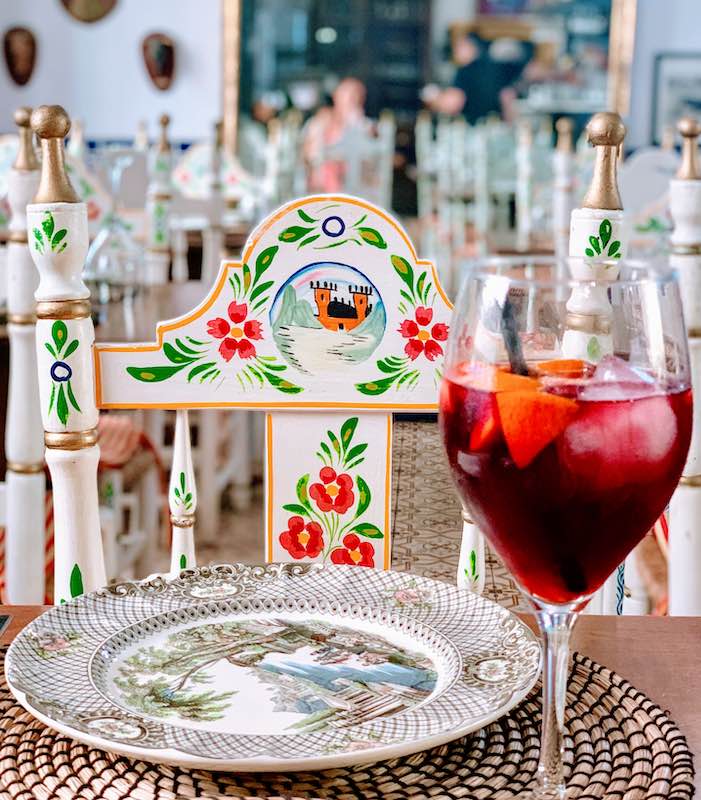 Popular Spanish cuisine consists of popular Spain food and popular Spain drinks. Thus, it's time to talk about authentic Spanish drinks. I believe, Spanish Sangria doesn't need any special introduction. Sangria is probably the most famous Spanish drink ever.
Red wine with sweet chopped fruit with orange juice or brandy makes a divine mix. Vacation in Spain without Sangria is not a vacation in Spain at all. Amen!
38. TINTO DE VERANO – Popular Spanish wine-based drink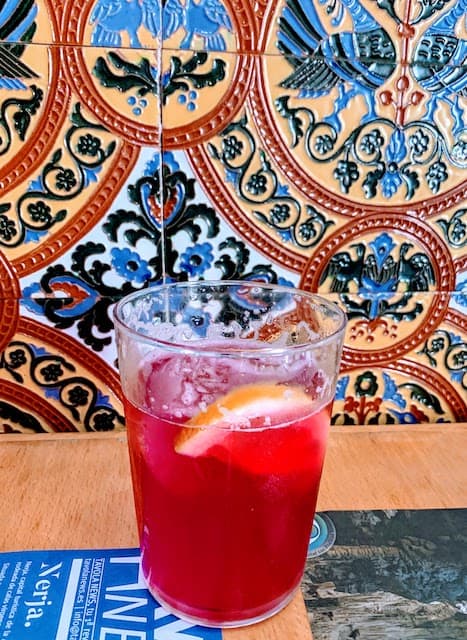 Tinto de Verano is another classic Spanish drink that comes on the list of famous Spanish foods and drinks. When you mix red wine with lemon soda you get one of the most refreshing drinks you will ever taste. Tinto de Verano is popularly known as 'Spanish summer wine'. The name says it all.
Spain + summer + wine = ♥
39. CAVA – Popular Spanish sparkling wine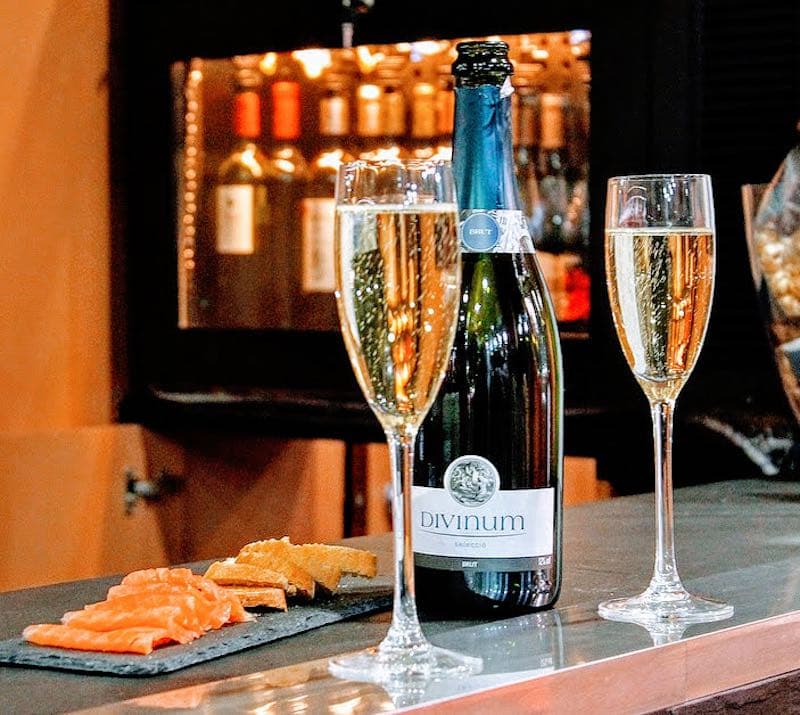 Talking about foods and wines from Spain cava wine can't be missed out on.
This authentic Spanish sparkling wine is similar to French Champagne. Cava wines originate from the Catalonia region in Spain but these days famous 'Spanish champagne' is produced also in Aragon, La Rioja, Basque Country, Castile and Leon, Extremadura, Valencia, and Navarre.
Cava wines come as blanc or rose and best go with Manchego cheese, Spanish seafood, egg dishes, and fruit-based desserts.
40. SHERRY – Famous Spanish dessert wine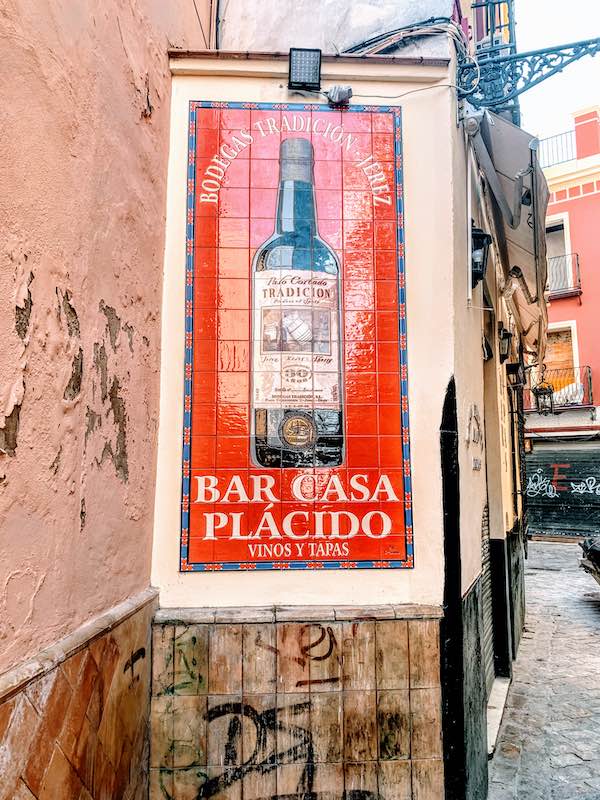 Spanish Sherry is authentic Spanish wine originating from the town of Jerez in Andalucia.
In fact, the name Sherry is an anglicized version of Jerez. Authentic sherry wine is a sweet dessert wine made of white grapes. Sherry wine varies from driest Sherry Fino and light Sherry Manzilla, rich in flavor Sherry Manzilla Posada, medium sweetened Sherry Amontillado, darker in color Sherry Oloroso and Palo Cortado, to sweet black Jerez Dulce. Sweet Sherry makes sweet memories of Spain, for sure!
If you happen to be in Seville and have limited time, in this Cadiz and Jerez sherry tasting day trip from Seville you will savor the first quality sherry.
41. CERVEZA – Spanish beer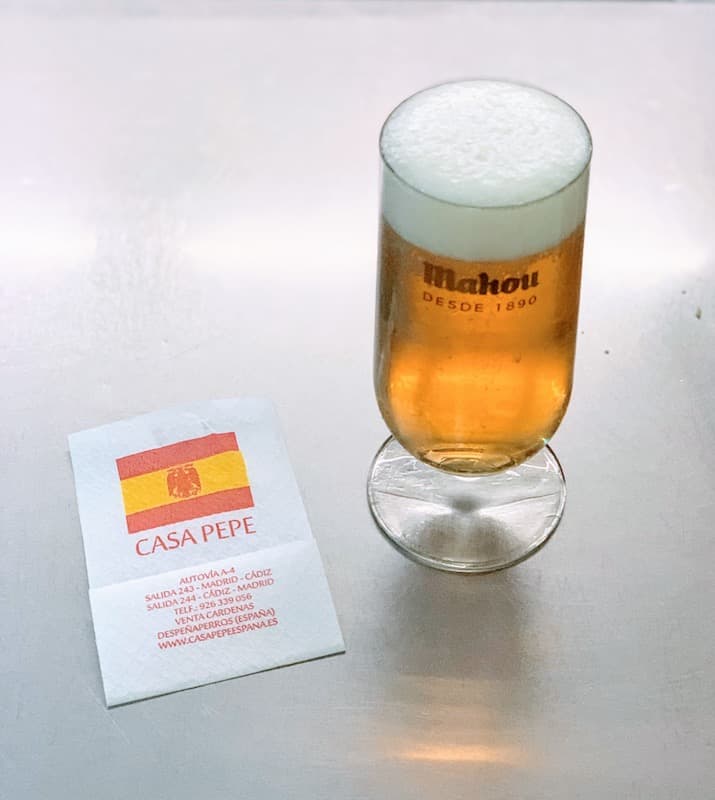 Is it possible to talk about Spain's cuisine and not to mention Spain's cerveza?!
If you prefer beer to wine, cold Spanish beer goes well with Spanish tapas as well. And Spain doesn't lack good beers. That being so, Spaniards are one of the biggest beer-drinking nations in the World.
There are many good-quality Spanish beers to choose from. The most popular Spanish beers are Estrella Galicia (from Coruna), Alhambra (from Granada), Mahou (from Madrid), San Miguel (from Madrid), Cruz Campo (from Madrid) and Ambar (from Zaragoza).
42. ZUMO DE NARANJA – Spanish fresh-squeezed orange juice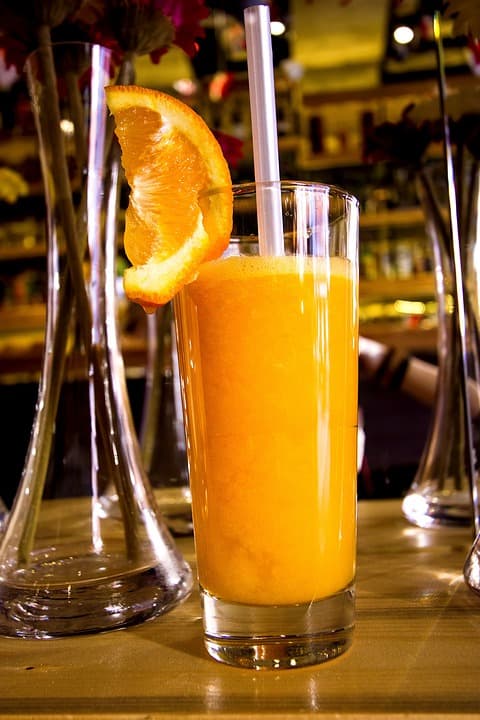 Sunny Valencia in Spain is one of the top producing regions of the finest oranges in the world.
Sweet Valencian oranges definitely belong to the list of the best Spanish foods. But Spanish zumo de naranja is one of the most popular drinks in Spain.
Fresh-squeezed orange juice isa serious deal in Spain. It's a crucial part of traditional Spanish breakfast. A day in Spain always starts with a healthy glass of vitamin C.
Fresh-squeezed juice from Valencian oranges is made in Spanish homesand Spanish bars and restaurants. Pretty much every café in Spain has a machine that squeezes oranges and makes the sweet juice just in front of you.
SPANISH FOOD COOKBOOKS TO READ
Tapas (Revised): The Little Dishes of Spain: A Cookbook
Clarita's Cocina: Great Traditional Recipes from a Spanish Kitchen
Catalan Food: Culture and Flavors from the Mediterranean: A Cookbook
Basque Country: A Culinary Journey Through a Food Lover's Paradise
FOOD TOURS IN SPAIN
If you are traveling to Spain, you should consider taking some great authentic food tours in Spain and sampling some authentic Spain dishes with authentic Spanish wines: from authentic tapas tour, Spanish wines tasting tour, Spanish food cooking class to traditional Spanish dinner with a flamenco show and more.
Learn how to cook authentic Spanish paella in Spain, have a glass or two of the finest Spanish sherry in Spain, explore Spanish local food markets …
Discover authentic Spain in a unique way. Try some typical dishes from Spain and Spain popular dishes, have fun in Spain and make the most of your trip to Spain.
Have a good time in Spain with authentic foods from Spain!
Beyond any doubt, Spanish food and drink will spice up your Spanish vacation.
Spain food tours:
FOOD TOURS IN MADRID:
If you are traveling to Madrid, you should check out some of the awesome culinary tours or Spanish cooking classes in Madrid:
Authentic Tapas Walking Tour in Madrid
Tapas Experience Walking Tour in Madrid
3-Hour Tapas Adventure with Wine and Tasting in Madrid
Ham & Wine Tasting Tour in Madrid
10 Tapas 2.5-Hour Cooking Class in Madrid
FOOD TOURS IN BARCELONA
If you are on your way to Barcelona, make sure to check some of Spanish food tours or cooking classes in Barcelona:
Tapas Walking Tour in Barcelona
Tapas Tour for Lovers of Spanish Food in Barcelona
Evening Tapas 3-Hour Walking Tour in Barcelona
Private Foodie Tapas Tour in Barcelona
Wine Tasting with Tapas Tour in Barcelona
Authentic Spanish Paella Class in Barcelona
Spanish Paella Cooking Class & Market Tour in Barcelona
Spanish Tapas Class & Local Market Tour in Barcelona
Private Tapas Tasting & Flamenco Show in Barcelona
Private Cooking Class & Market Tour in Barcelona
FOOD TOURS IN VALENCIA
Valencia provides some great Spanish food cooking classes and culinary tours too:
Authentic Valencian Paella Cooking Class
Valencia: Paella Class, Tapas Dinner & Flamenco Show
Valencia Markets & Paella Private Foodie Tour
FOOD TOURS IN VIGO
If you are in Vigo, here's an excellent trekking and food tour:
FOOD TOURS IN MALAGA
Malaga is a great place for some Spanish foods culinary tours too:
Bike Tour of Malaga: Tapas and Wine
Evening Wine & Tapas Tour in Malaga
Gourmet Tapas Tasting Tour in Malaga
3-Hour tapas Tour & Flamenco Show in Malaga
FOOD TOURS IN GRANADA
Visiting Alhambra and exploring Spanish food in Granda will make you want to stay forever in Spain.
Try some Spanish food in Granada Spain taking the Walking Food Tour in Granada.
FOOD TOURS IN SEVILLE
Royal Seville doesn't lack first-class Spanish food culinary tours:
Spanish Cooking Class with Dinner in Seville
3.5 Hour Spanish Cooking Class & Food Market Tour in Seville
Spanish Tapas Cooking Class in Seville
Wine & Sherry Day Tour from Seville
Wine & Sherry Day Trip to Jerez and Cadiz from Seville
FOOD TOURS IN ZARAGOZA
Zaragoza is charming. Especially if you tour Zaragoza with a wine tasting and tapas tour:
Wine Tasting & Tapas in Zaragoza
FOOD TOURS IN PALMA DE MALLORCA
Sunny Mallorca offers some tasty Spanish food tours too:
Old Town Sunset Tour & Food Tastings in Palma
Authentic Tastes & Amusing Tales Food Tour in Palma
Palma de Mallorca: Food Hopping Tour of Patios, Palo & Cuina
FOOD TOURS IN SAN SEBASTIAN
Grab your pintxo in a food tour in San Sebastian:
San Sebastian Culture & Food Tour: Grab Your Pintxo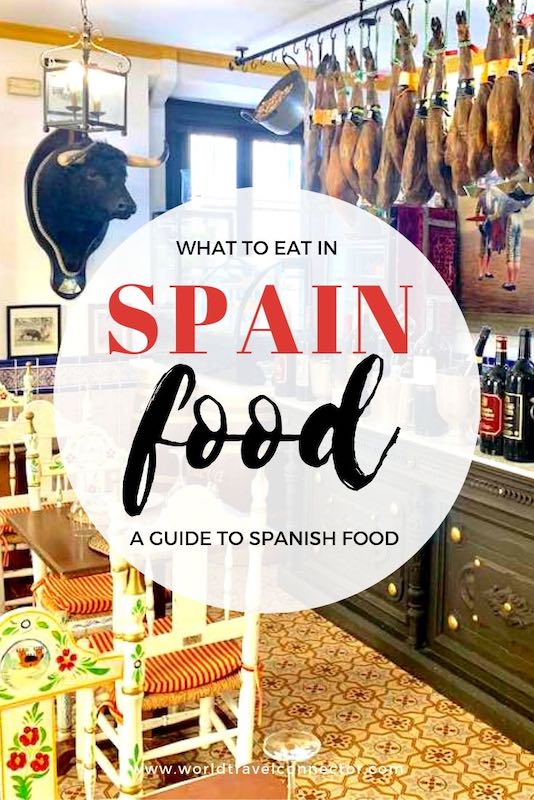 BASIC VOCABULARY FOR EATING IN SPAIN
Some basic Spanish vocabulary to help you to navigate easier through Spanish gastronomy and Spain foods:
Drink in Spanish is la bebida.
Food in Spanish is la comida.
Snack in Spanish is el tentempie, or la merineda.
Breakfast in Spanish is called desayuno. Typical Spanish breakfast consists of coffee and pastry.
Lunch in Spanish is called comida. Spanish comida comes between 2 pm and 4 pm. Typical Spanish lunch consists of soup and salad as the first course, meat or fish as the second course, and pastry, cake or fruit as dessert.
Dinner in Spanish is called cena. In Spain dinner comes from 9 pm until 11 pm. Spanish dinner is much lighter than lunch. Typical Spanish dinner consists of selections of salads, sandwiches or tapas.
Appetizers in Spanish are called los aperitivos. The most popular appetizers in Spain are various kinds of tapas snacks.
POPULAR SPANISH FOOD ON INSTAGRAM
To end, don't forget to check out popular Spanish food on Instagram (the #spanishfood hashtag) for some Instagram food inspiration.
I have just checked out some hashtags about popular food in Spain. Solely the paella hashtag (#paella) has more than two million and two thousand posts on Instagram and the sangria Instagram hashtag (#sangria) leads with two million and nine thousand Instagram posts.
But if you play and mix some Instagram hashtag and Instagram captions related to Spain and Spanish food aka Espana food, the number of Instagram posts about popular food in Spain goes enormously up.
Well. Spain, Spanish vacation, and Spanish food are definitely inseparable. And with a good reason. There's no good vacation without good food. And, Spain and food from Spain beat many ethnic cuisines in the World.
PS: I hope you liked my introductory guide to Spanish food with Spanish food pictures and Spanish food names!
YOU MIGHT ALSO ENJOY
FAQ
What is the national dish of Spain?
Paella (Spanish rice dish) is widely accepted as the national dish of Spain. But gazpacho (Spanish cold tomato soup) and tortilla de patatas or Tortilla Espanola (Spanish omelet) are also considered among Spaniards as national dishes of Spain.
What food is Spain known for?

Spain is best known for jamon iberico, paella, gazpacho, tortilla espanola, pan con tomate, pullpo a la gallega, bocadillos, montaditos, rabo de torro, Iberico chorizo, salmorejo, montaditos, churros.
What food is popular in Spain?
Popular food in Spain is Spanish ham (jamon iberico), Spanish rice dish (paella), Spanish tomato soup (gazpacho), Spanish omelet (tortilla Espanola), Spanish sandwiches (bocadillos), Spanish finger food sandwiches (montaditos), Galician octopus (pullpo a la gallega), Spanish sausage (Iberico chorizo), Spanish garlic prawns (gambas al ajillo), Spanish spinach with chickpeas (garbanzos con espinacas), Spanish cooked oxtail (rabo de torro), Spanish fried anchovies (boquerones fritos), Spanish croquettes (croquetas), Spanish cooked snails (caracoles), Spanish snails in tomato sauce (cabrillas en tomate), Spanish fried fish (pescaito frito), Spanish Manchego cheese (queso Manchego), Spanish fried-dough pastry (churros), Spanish custard (crema Catalana), and Spanish nougat candy (turron).
Where does paella come from?
Paella originates from the Spanish region of Valencia but it is eaten all over Spain and it is considered as a national dish of Spain.
What is the most famous food in Spain?
The most famous food in Spain ispaella (Spanish rice dish),tortilla Espanola (Spanish omelet), jamon iberico (Spanish ham),gazpacho (Spanish tomato soup),Iberico chorizo (Spanish sausage)…
Whatare the most popular Spanish dishes?
The most popular Spanish dishesarepaella (Spanish rice dish),tortilla Espanola (Spanish omelet),gazpacho (Spanish tomato soup),pullpo a la gallega (Galician-style octopus),ambas al ajillo (Spanish garlic prawns),garbanzos con espinacas (Spanish-style spinach with chickpeas)…
What is traditional Spanish food?
Traditional Spanish food is jamon iberico (Spanish ham),tortilla Espanola (Spanish omelet),paella (Spanish rice dish),chorizoiberico (Spanish sausage),gazpacho (Spanish tomato soup), rabo de torro (Spanish cooked oxtail), Crema Catalana (Spanish custard),turron (Spanish nougat candy) …
What do people in Spain eat?
Spanish people use lots of olive oil, wheat, vegetables, meats (chicken, pork, veal, and lamb), fish and seafood (especially in coastal Spain), and herbs (parsley, oregano, thyme, and rosemary) in their diet. Tortilla Espanola (Spanish omelet),jamon iberico (Spanish ham),chorizoiberico (Spanish sausage),paella (Spanish rice dish), andcroquetas (Spanish croquettes) are some of the most common food in Spain.