Interested in the most popular Spanish drinks? Look no further. Here are the most famous drinks from Spain
THIS POST MAY CONTAIN COMPENSATED LINKS. PLEASE READ MY DISCLAIMER FOR MORE INFO.
MOST FAMOUS DRINKS FROM SPAIN
Famous drinks in Spain
Sampling authentic Spanish food and Spanish drinks is a must-do for all travelers who seek authentic experiences in Spain.
I have already written about famous Spanish food. But in this post, I am listing the most famous drinks from Spain to try on a trip to Spain.
This Spanish drinks list covers traditional Spanish drinks, popular Spanish cocktails, and beverages from Spain with the names of the drinks in Spanish.
¡salud! – cheers in Spanish
Popular drinks of Spain
1. SANGRIA – The most famous wine-mixed drink from Spain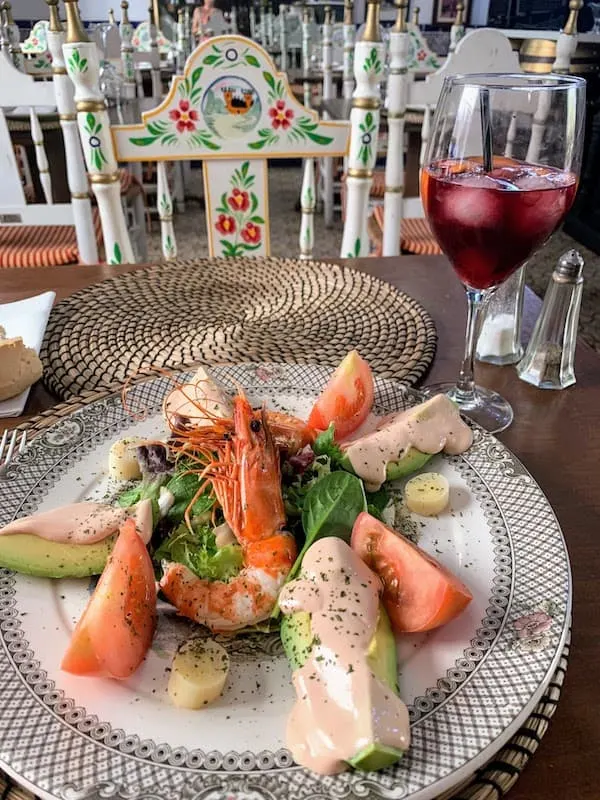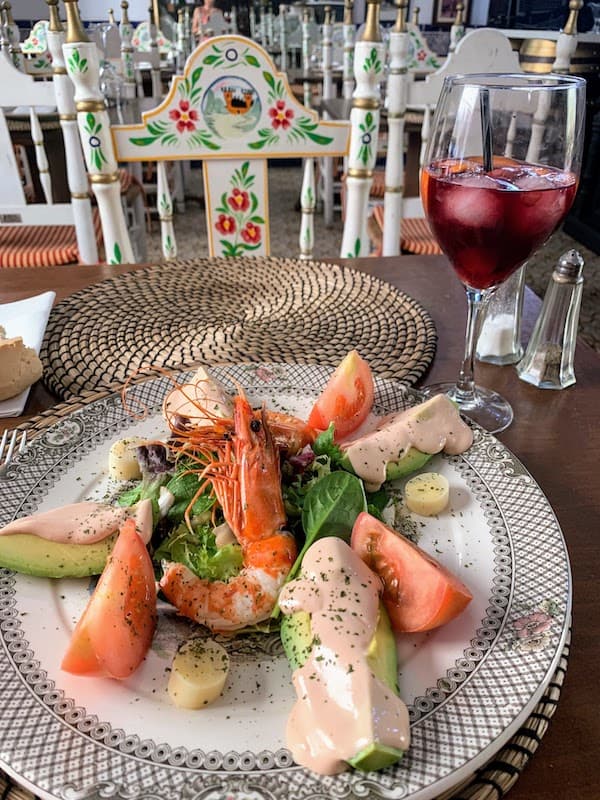 Sangria is probably the most famous Spanish drink ever.

Traditional Spanish Sangria is a mix of red wine (authentic Rioja or Tempranillo wine preferably), chopped fresh sweet fruits, orange juice, or brandy.
This traditional Spanish drink is sweet, and bubbly but with lots of alcohol too. So, be careful, it's easy to get drunk with sweet and fruity Sangria. Without a doubt, Sangria is the most popular Spanish cocktail.
Sangria is typically served in a red wine glass with ice and garnished with orange slices.
Sangria and tapas are synonyms of Spanish food culture. Visiting Spain without tasting authentic Spanish Sangria and traditional Spanish tapas is impossible for serious foodies.
2. TINTO DE VERANO – The most common wine-mixed drink from Spain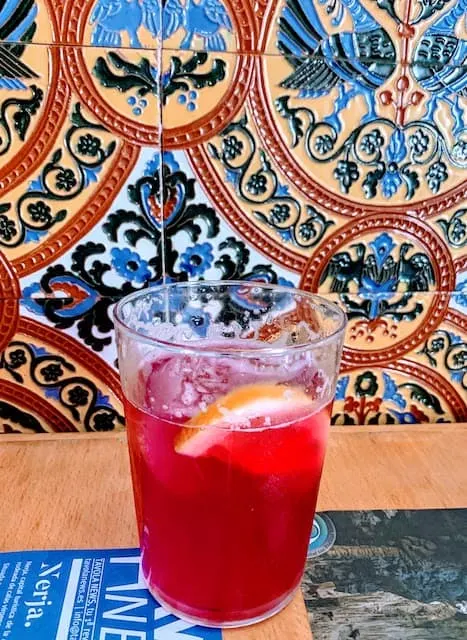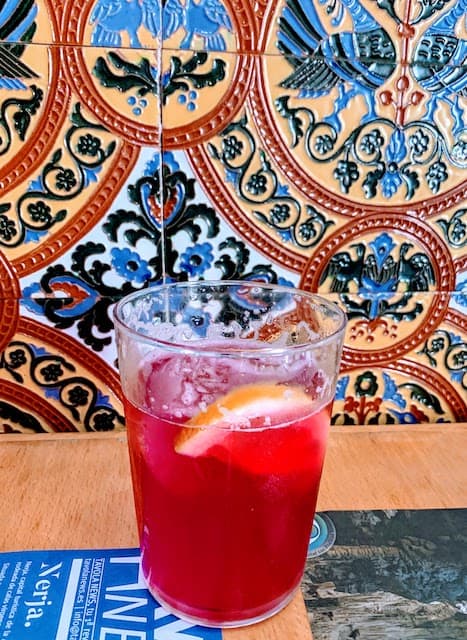 Tinto de Verano is another classic Spanish drink.
Spanish Tinto de Verano is a mix of red wine and lemon soda. Sometimes Tinto de Verano is made with orange soda or even bitter lemon instead of lemon soda.
Tinto de Verano is popularly called 'Spanish summer wine'. It is one of the most refreshing Spanish drinks drunk daily in Spain in summer.
This typical Spanish drink originates from Cordoba in southern Spain. But nowadays it is one of the most popular drinks in Spain and is enjoyed across the country.
Sangria and Tinto de Verano are the most famous Spanish wine mixed drinks in Spain. While tourists prefer Sangria, Spaniards prefer Tinto de Verano. However, Tinto de Verano is one of the must-try cocktails in Spain.
If you're looking for one of the most common drinks from Spain, check out Tinto de Verano.
3. CALIMOCHO – Popular wine-based drink from Spain
red wine and coke Spain
Calimocho is a popular drink from Spain. It is one of the top Spanish cocktails.
Spanish Calimocho is a mix of red wine and cola in equal parts.
Calimocho originates from Old Port of Algorta (Portu Zaharra) in the Basque Country in Spain. Sweet and refreshing Calimocho is also called kalimotxo in the Basque country.
Spanish calimocho is enjoyed worldwide today and it is one of the most famous drinks from Spain overall.
4. CAVA – The most famous sparkling wine from Spain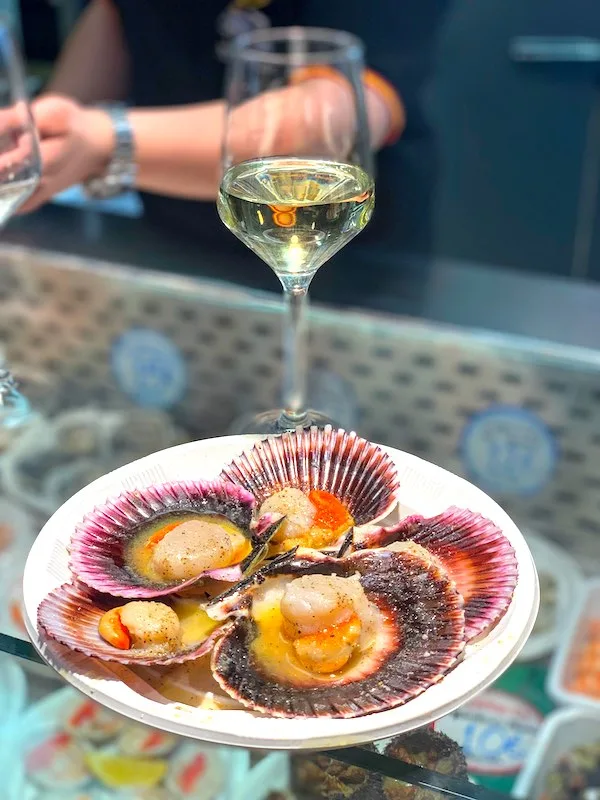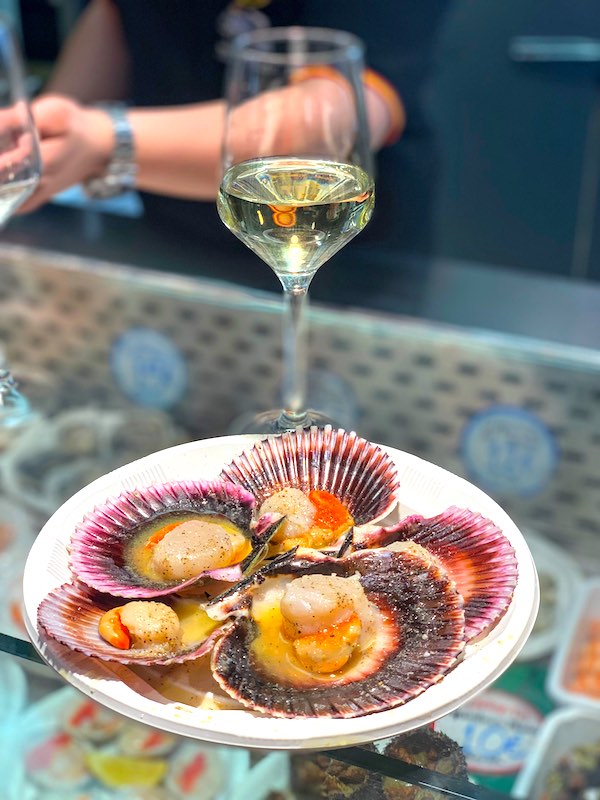 Cava drink Spain
Cava wine is a popular white wine from Spain.
Cava is a famous Spanish sparkling wine, very similar to French Champagne.
Cava wines originate from the Catalonia region in Spain. Catalonia is the second-largest wine-producing region in Spain. Authentic Cava wine is called Catalan champagne. So, if you traveling to Barcelona, authentic Catalan cava wine is a must-try. The Penedes area, which is a short drive from Barcelona, is the famous Cava wine-producing area. Visiting Penedes wineries is one of the best day trips from Barcelona!
In modern times, the production of famous Cava wine has spread to other regions of Spain like Aragon, La Rioja, Basque Country, Castile and Leon, Extremadura, Valencia, and Navarre. Therefore cava wine is popularly called Spanish champagne.
There are blanc or rose Cava wines. They pair well with Manchego cheese, Spanish seafood, egg dishes, and fruit-based desserts.
5. RIOJA WINE – The most famous wine from Spain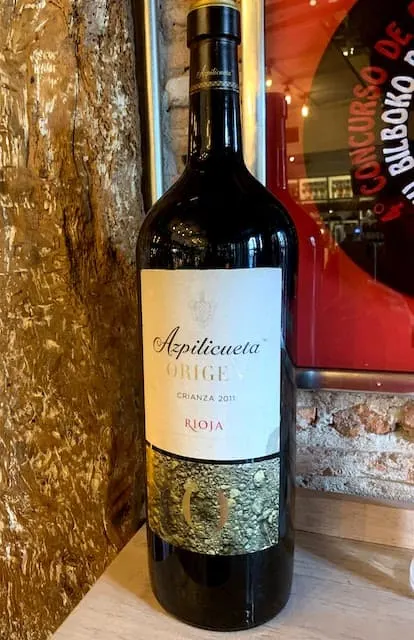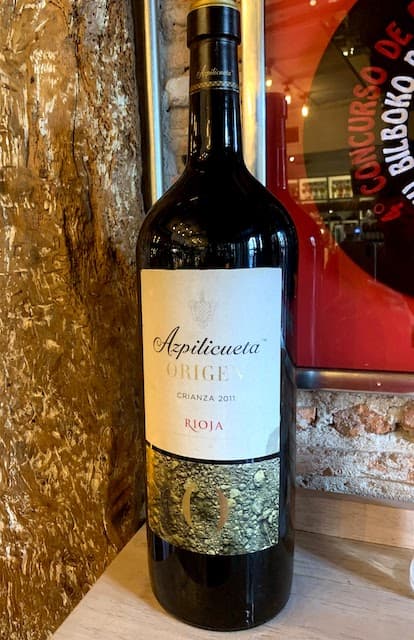 Renowned Rioja wine is one of the most famous drinks from Spain.
Red Rioja wines are classified as some of the finest wines in the world. Traditionally Rioja wines are aged in oak barrels in the cellars before bottling.
There are red (tinto), white (blanco), and pink (rosado) Rioja wines. Rioja wines are a blend of various grapes, like Tempranillo, Mazuelo and Graciano for red Rioja wines and Malvasia and Macabeo for white Rioja wines.
Rioja wines pair well with aged cheese, chorizo, and roasted meat.
La Rioja is a famous wine region in north central Spain, about an hour's drive from Bilbao. La Rioja region borders the Basque Country, Navarre, and Castile-León. La Rioja wine region has three subregions: Rioja Alta, Rioja Baja, and Rioja Alavesa. The most appreciated are red Rioja wines from Rioja Alta.
6. TEMPRANILLO WINE – One of the most popular wines from Spain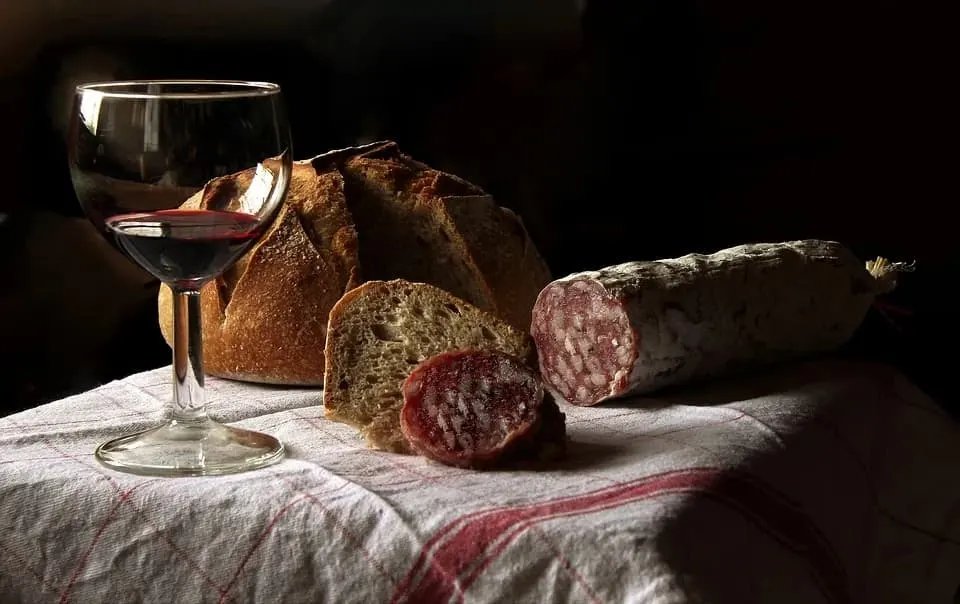 Tempranillo is a famous Spanish wine.
Authentic Tempranillo wine is a full-bodied, and dry red wine from Spain. Tempranillo wines have fruity (plum and strawberry) flavors.
Tempranillo wines pair well with Manchego cheese, Jamon Iberico, chorizo, and roasted meat.
Tempranillo is a native Spanish grape. The most prominent Tempranillo wine-producing regions in Spain are La Rioja and Ribera del Duero.
But, this famous Spanish grape is grown across the world (Portugal, Argentina, California, Mexico, and Australia …). Just to add here, Guadalupe Valley in Baja Califonia where Tempranillo grape varieties are also grown is one of the best foodie Mexico vacation destinations. And Douro region with breathtaking Tempranillo vineyards is the most famous wine destination in Portugal.
To make it short, undeniably Tempranillo wines are some of the most popular drinks from Spain.
7. SHERRY WINE – The most famous dessert wine from Spain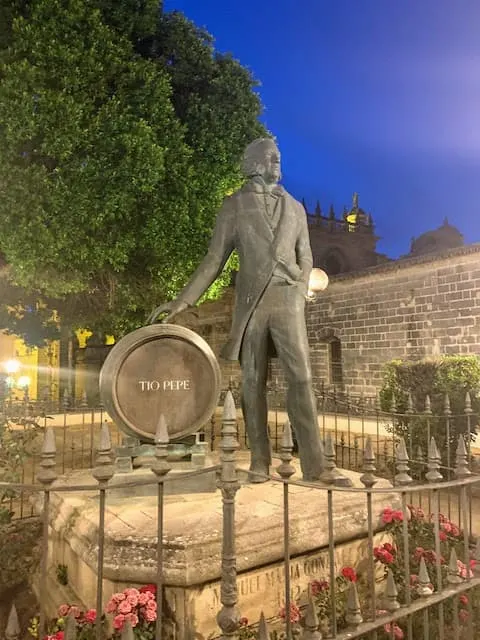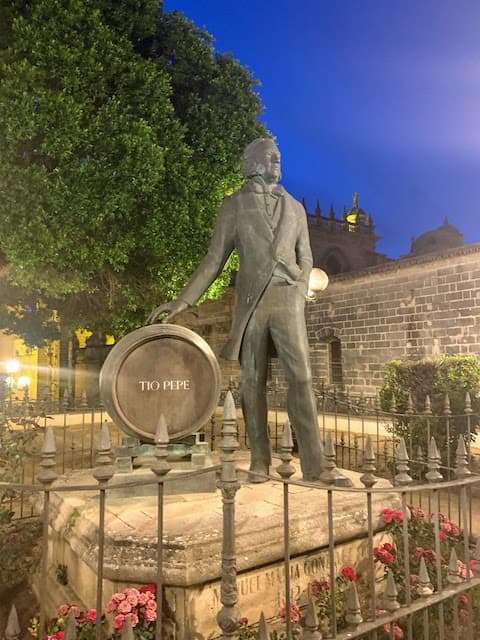 Jerez de la Frontera drink
Spanish Sherry is an authentic Spanish wine from southern Spain.
Sherry wine is a sweet dessert wine made of white grapes. Authentic Sherry wines vary from driest Sherry Fino and light Sherry Manzilla, rich in flavor Sherry Manzilla Posada, medium sweetened Sherry Amontillado, darker in color Sherry Oloroso and Palo Cortado, to sweet black Jerez Dulce.
Sherry wines pair well with Jamón ibérico, seafood, and olives.
Authentic Sherry wine originates from the town of Jerez in Andalucia. The name sherry is in fact an anglicized version of Jerez. Tio Pepe is the most famous sherry brand from Jerez.
If you happen to be in Seville and have limited time but would love to try sherry wines, in this Cadiz and Jerez sherry tasting day trip from Seville you will taste the first quality sherry.
8. REBUJITO COCKTAIL – One of the most popular cocktail drinks from Spain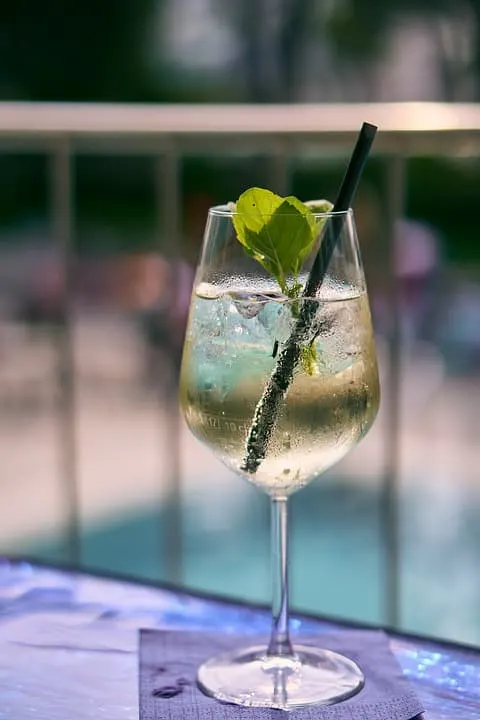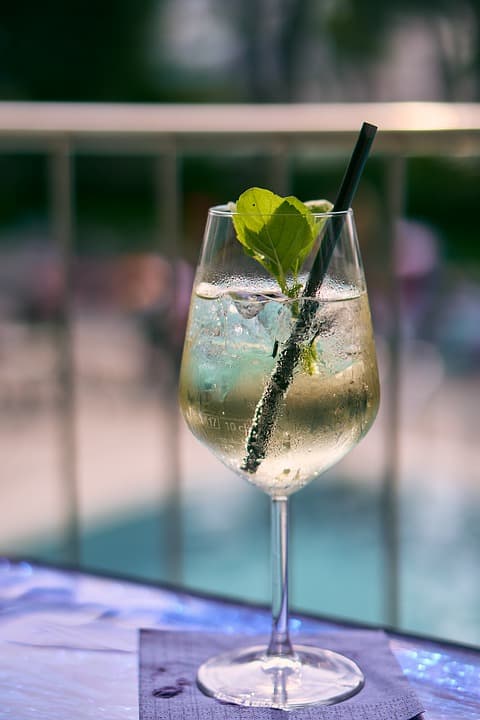 Rebejuito is a cocktail drink from southern Spain.
It is a mix of sweet Sherry wine and soda (or sprite).
The origins of this refreshing Spanish drink are in the town of Jerez de las Frontera. But this sweet and refreshing drink is one of the most popular drinks in Andalusia.
9. CERVEZA – Spanish beer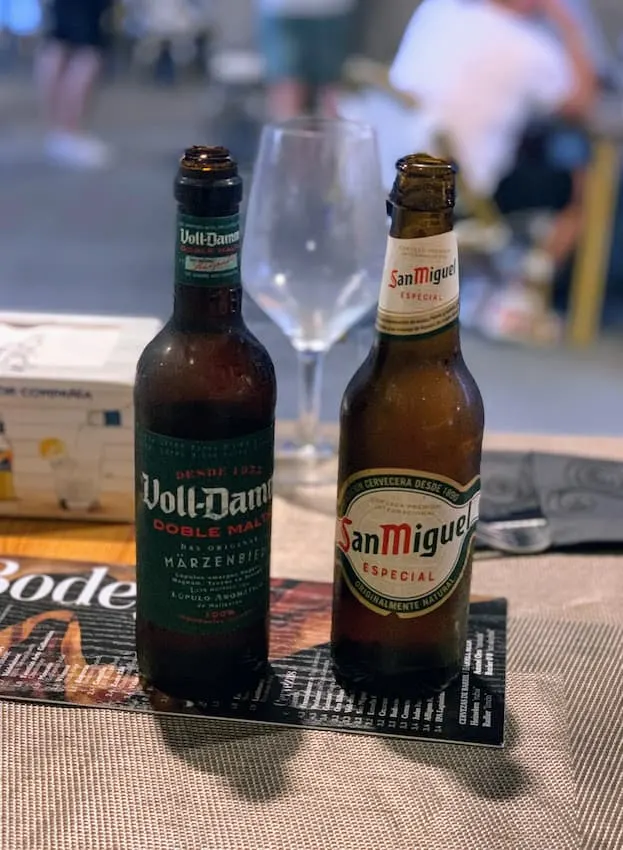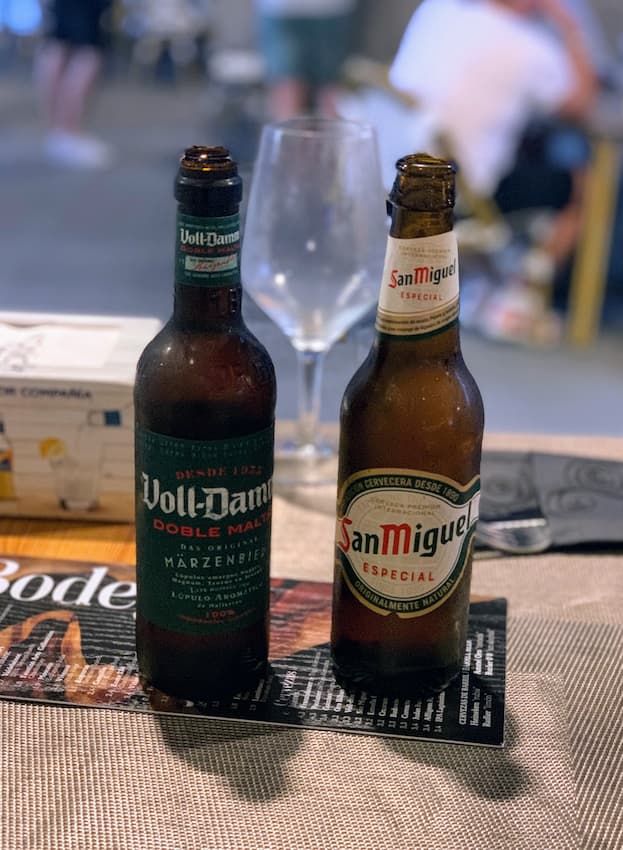 Spaniards are one of the biggest beer-drinking nations in the World.
The most popular Spanish beers are Estrella Galicia (from Coruna), Alhambra (from Granada), Mahou (from Madrid), San Miguel (from Madrid), Cruz Campo (from Madrid), and Ambar (from Zaragoza).
If you prefer beer to wine, cold Spanish beer goes well with Spanish tapas as well. And Spain doesn't lack good beers.
S if you are searching for some of the best types of these alcoholic drinks from Spain, I recommend trying Mahou from Madrid, and Estrella Galicia from Coruna.
10. CIDER (SIDRA) – Popular drink in northern Spain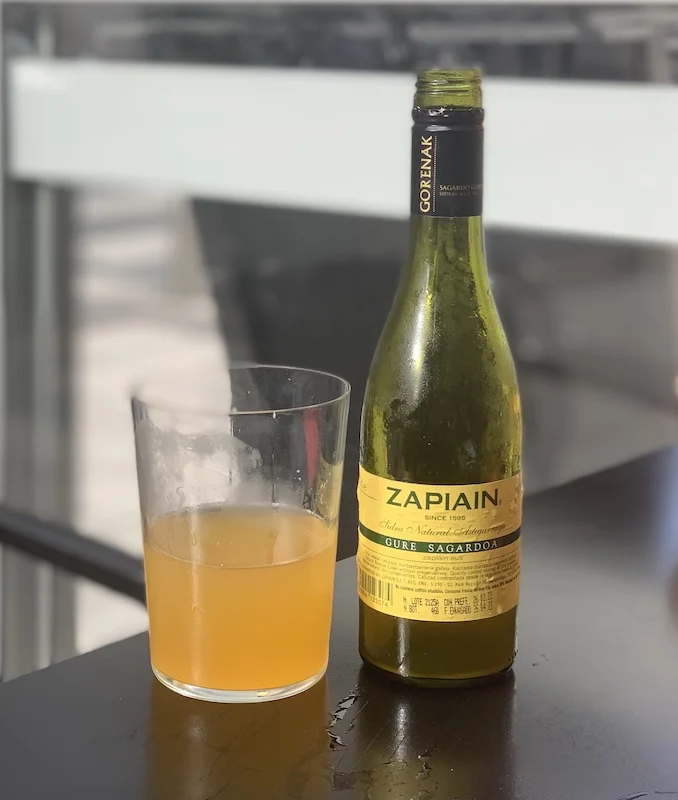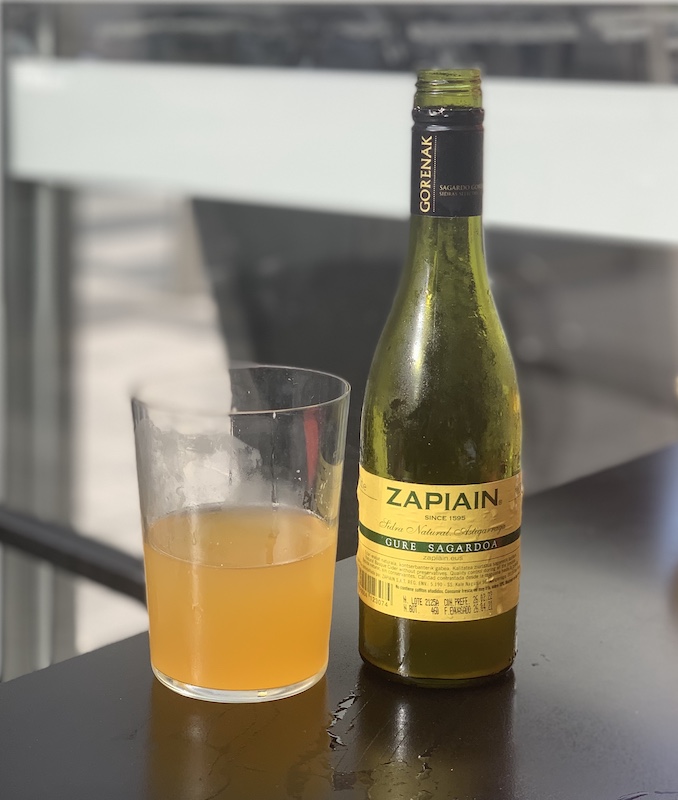 Cider is a popular drink in northern Spain, most notably in Asturias and the Basque country.
Cider is called sidra in Asturias and sagardoa in the Basque Country. Spanish ciders are still and dry. Natural Spanish ciders are crisp and sharp.
Ciders have an important role in the traditions of Asturias and the Basque country. These 'fermented apple juices' are served with tapas dishes in traditional cider bars (sidrerías) in Asturias and with pintxos (Basque tapas) in traditional cider houses (sagardotegi) in the Basque Country.
Spanish ciders pair well with cheeses, nuts, cakes, and various Spanish desserts like famous quince jelly with Manchego cheese.
11. TXAKOLI WINE – Basque sparkling white wine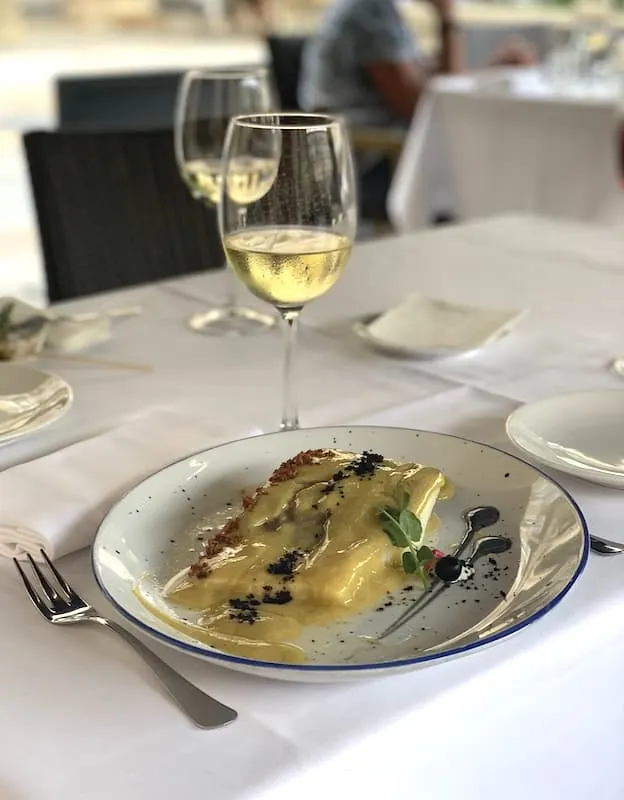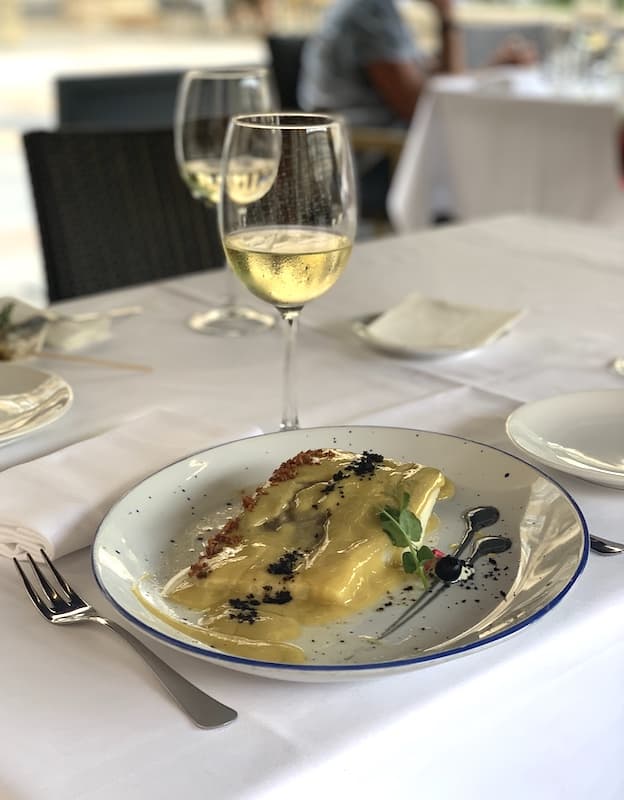 Txakoli in the Basque language (or Chacoli in Spanish), is a sparkling wine from the Basque Country.
Txakoli is a dry white wine of high acidity and with a low percentage of alcohol. Txakoli wine is traditionally enjoyed with pintxos in the Basque Country.
When you visit pintxo bars in Bilbao or San Sebastian, make sure to order Chacoli wine along with pintxos!
Names of common drinks in Spanish
La bebida – Drink
Leche fría – Milk (cold)
Gaseosa – Soda
Té – Tea
Café – Coffee
El café exprés – Espresso
Cerveza – Beer
Vino – Wine
Vino blanco – White wine
Vino tinto – Red wine
Vino rosado – Rosé wine
Champán, Champaña – Champagne
Yerba Mate – A herb tea
Chocolate caliente – Hot chocolate
Limonada – Lemonade
Jugo – Juice
Jugo de fruta – Fruit juice
Jugo de naranja – Orange juice
Jugo de toronja – Grapefruit juice
Jugo de tomate – Tomato juice
Jugo de manzana – Apple juice
Coca cola – Coke
Alcohol – Alcohol
How do you say cheers in Spanish?