A guide to 16 best things to do in Sarajevo Bosnia: from getting familiar with the history of Sarajevo and Bosnian culture, tasting traditional Bosnian food and traditional Bosnian drinks to enjoying in hidden gems of Sarajevo.
THIS POST MAY CONTAIN COMPENSATED LINKS. PLEASE READ MY DISCLAIMER FOR MORE INFO.
16 BEST THINGS TO DO IN SARAJEVO BOSNIA
Sarajevo, enigmatic capital of Bosnia and Herzegovina, is a great city to visit to feel the charm of the Balkans, no matter if you decide to visit it solely or as a part of the enchanting Balkans road trip.
From the history of Sarajevo, let's just mention that Sarajevo has developed on the crossroad of the old Roman and medieval trade and travel routes, although the settlements have been in the Sarajevo area since prehistoric times, followed by the Illyrians, Romans, and Slavs. The city of Sarajevo as we know it today was founded by the Ottomans after their conquest of the Kingdom of Bosnia in the 1450s. After that event, Sarajevo remained part of the Ottoman Empire for more than 400 years until the occupation of Austro-Hungary in 1878.
The legacy of the empires and peoples that have forged Sarajevo history has reflected in its name: Sarajevo is the Slavic version of Turkish Saray, meaning palace, house.
Sadly, Sarajevo is now probably best known for the turbulent events that rocked it in the 20th Century. This is the place where the Austro-Hungarian Archduke Franz Ferdinand was assassinated in 1914: an event that would have plunged the world into its first world war.
1914 Archduke Assassination Tour
More recently, Bosnia Sarajevo had the longest siege of a capital city in modern history. It was besieged by the Army of Republika Srpska for 3 years and 10 months during the Bosnian war of the 1990s.
Balkans Drak History & War Private Tour in Sarajevo
Roses of the War Walking Tour in Sarajevo
Scars & Smiles Small Group Walking Tour in Sarajevo
Contemporary Sarajevo has emerged from the dark days of the war as a vibrant, dynamic, and multicultural city. Popularly known as 'the place where East meets West', Bosnia and Herzegovina Sarajevo is characterized as a multi-religious center where Orthodox and Catholic churches stand alongside a synagogue and mosque.
STEPS AND TRAVEL RESOURCES FOR YOUR PERFECT TRIP

1. Find and book your flight: Skyscanner
2. Find and book your stay: Booking.com, HotelsCombined.com
3. Find and book the best car rentals: Discover Car Hire
4. Get travel insurance (insure yourself against any accident, sickness, theft, and canceled flight): WorldNomads.com
5. Find and book great guided day tours: GetYourGuide, Viator
Here is my Sarajevo city guide with 16 best things to do in Sarajevo Bosnia:
1. STROLL DOWN BAŠČARŠIJA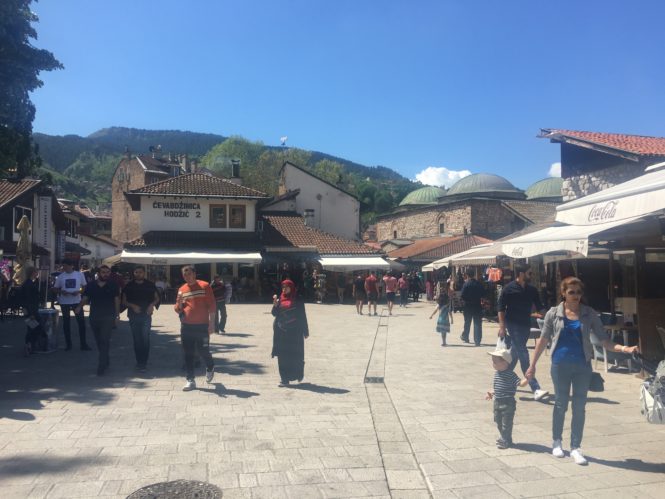 One of the top things to do in Sarajevo is to stroll Baščaršija, the old Ottoman market (bazaar) from the 16th century, the heart of the historic center of Sarajevo old town and one of the top attractions in Sarajevo. 'Baš', in Turkish means 'main, primary, capital', while 'Čaršija' means 'baazar, market'.
In Sarajevo Baščaršija a visitor can find narrow Ottoman cobblestone alleys with small crafts shops and stalls, cafes, pottery shops, mosques, an old madrasa and a 'han' (inn). In the 'Kazandžiluk street' (Coppersmith street) the city visitors can buy traditional souvenirs like jewelry and copper products decorated with traditional techniques passed down through generations.
2. TAKE A PHOTO OF SEBILJ, THE SYMBOL OF SARAJEVO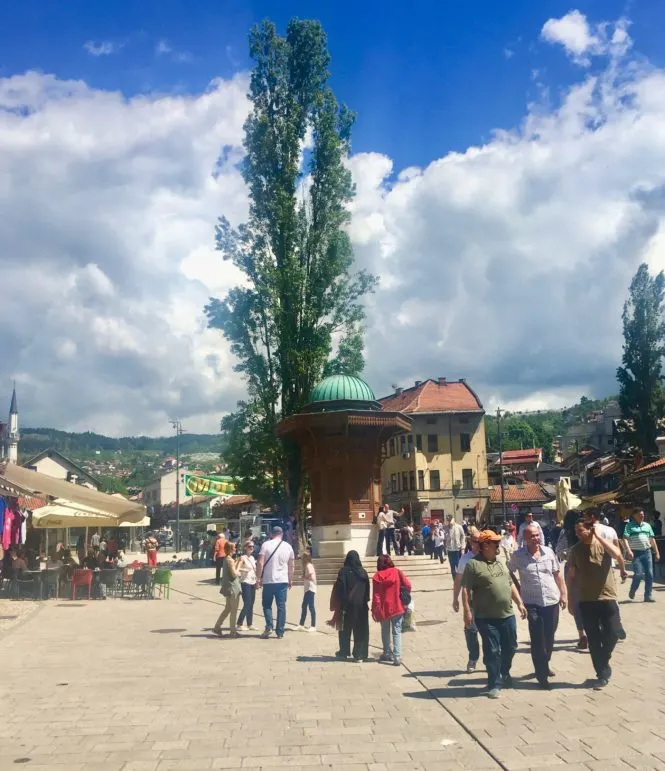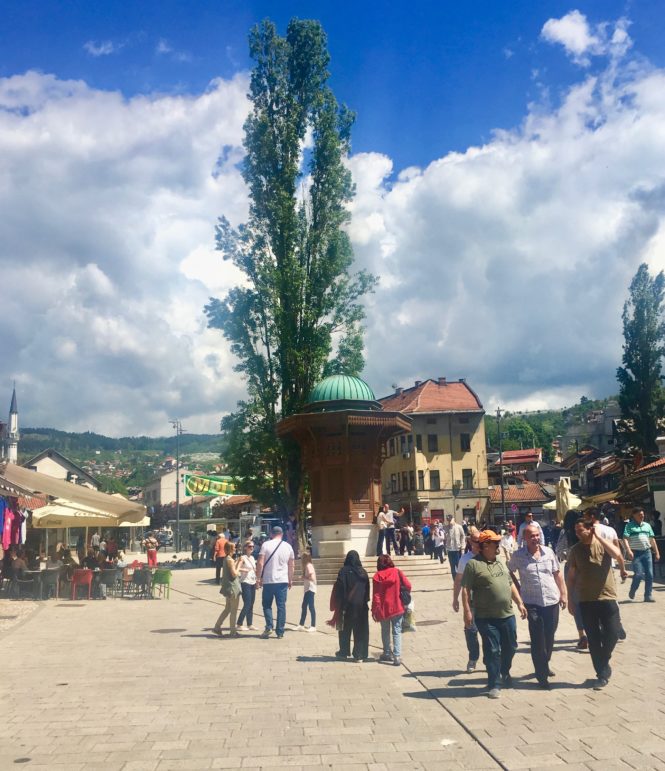 Sebilj is the most famous fountain in Sarajevo and a symbol of Sarajevo. Needless, to say it is a top tourist attraction in Sarajevo. The original Ottoman Sebil was destroyed in a fire, but the new one was built in Pseudo Ottoman style during the Austro-Hungarian period.
It is located in the center of Baščaršija, which makes Sebil the core of Sarajevo's heart.
3. VISIT GAZI HUSREV BEY'S MOSQUE, THE MOST FAMOUS MOSQUE IN SARAJEVO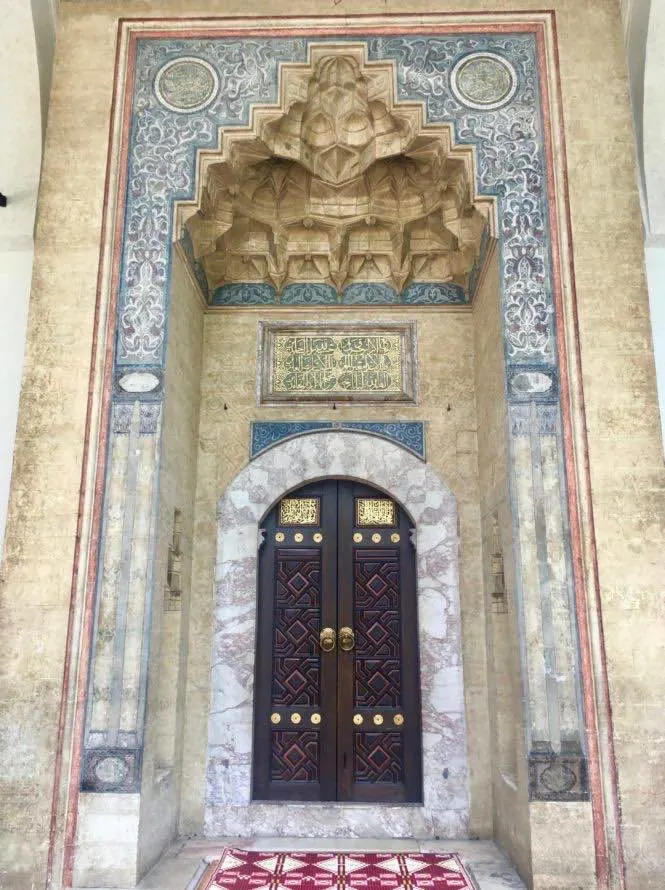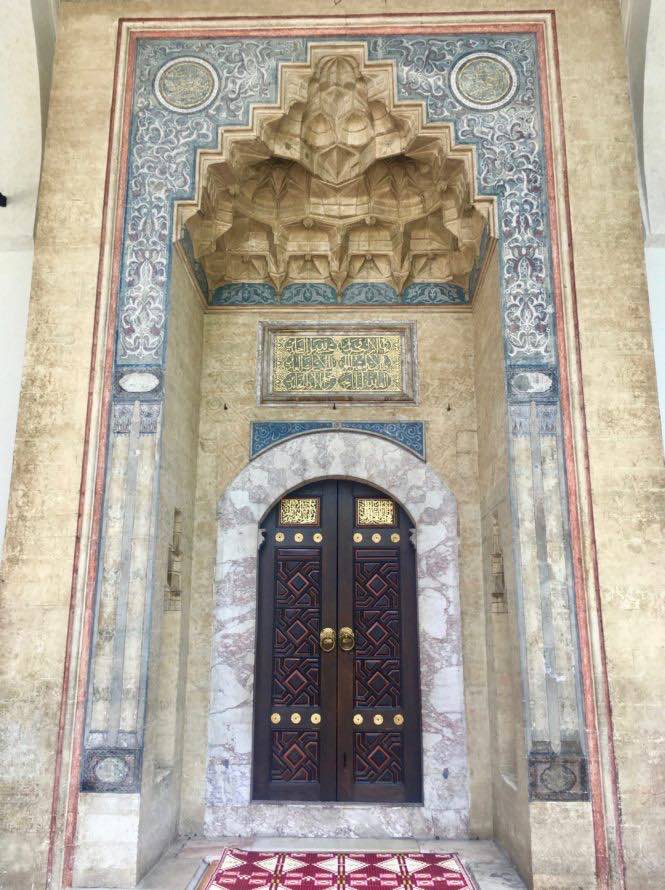 Next on the list of Sarajevo places to visit is Gazi Hurev Begova Džamija. Begova Džamija in Sarajevo is undeniably one of the Ottoman masterpieces in Bosnia. The mosque was built by the Ottomans in the 16th century by the order of Sultan Suleiman the Magnificent.
Located in Baščaršija neighborhood, it is the largest mosque in the Balkans.
4. TAKE A LOOK OF GAZI HUSREV BEY'S MADRASA OR KURŠUMLIJA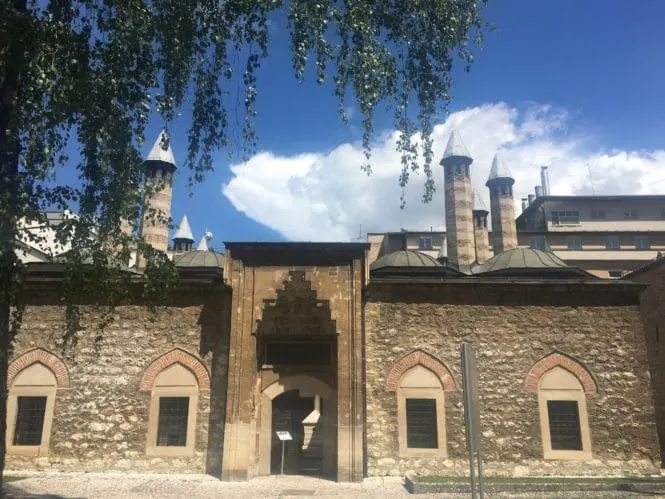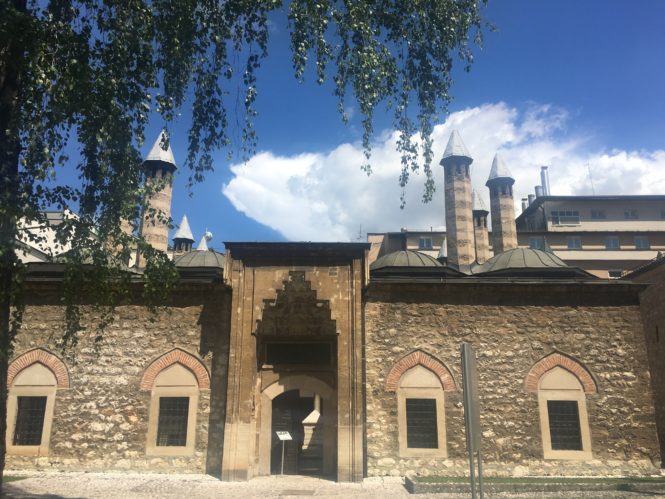 Just across the street to Gazev Husrev Bey's mosque in Baščaršija neighborhood stands the historic Muslim primary and secondary school from the Ottoman era.
5. VISIT GAZI FERHAD BEY'S MOSQUE OR FERHADIJA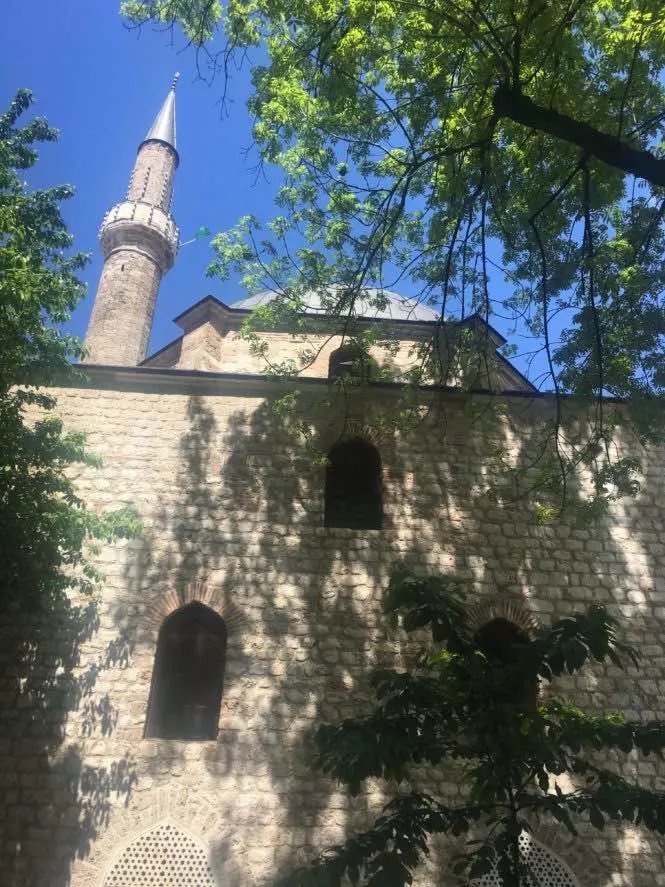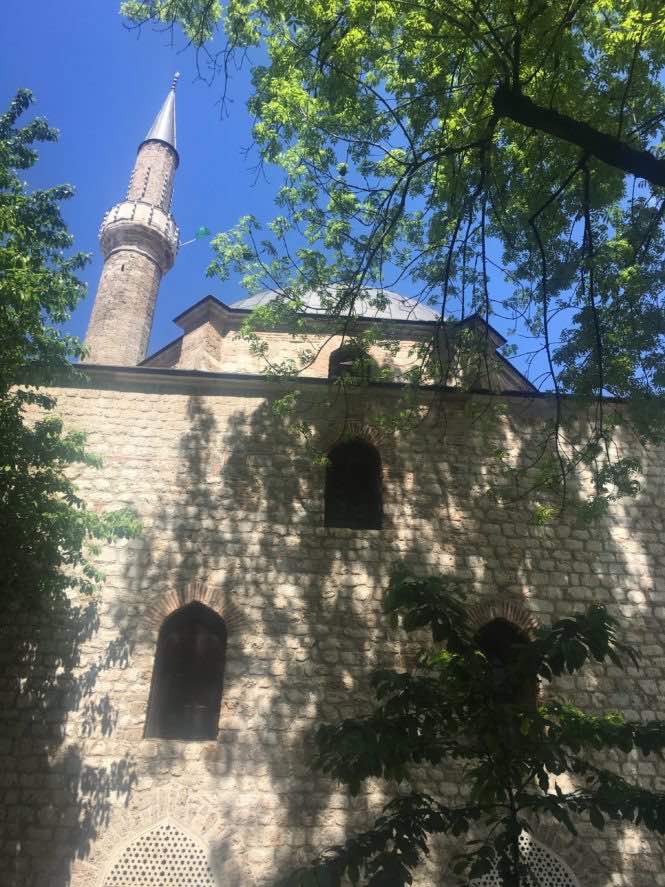 Ferhad Bey's mosque, or Ferhad-beg Vuković djamija in Bosnian, was built in 16th century in classical Ottoman style. It is a wonderful example of the Ottoman Empire's 'Golden Age'.
The mosque is located in the center of Sarajevo old city, near the hotel Europa. During the Bosnian Warn the 1990s it was damaged with grenades. But now it is restored to its former glory.
6. HAVE LUNCH AT HOUSE OF SPITE OR 'INAT KUĆA'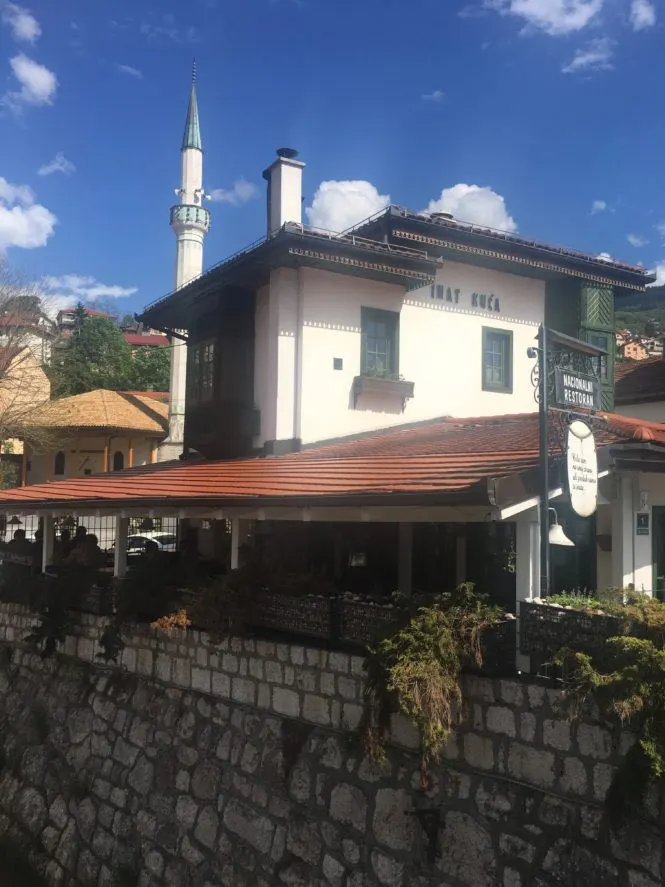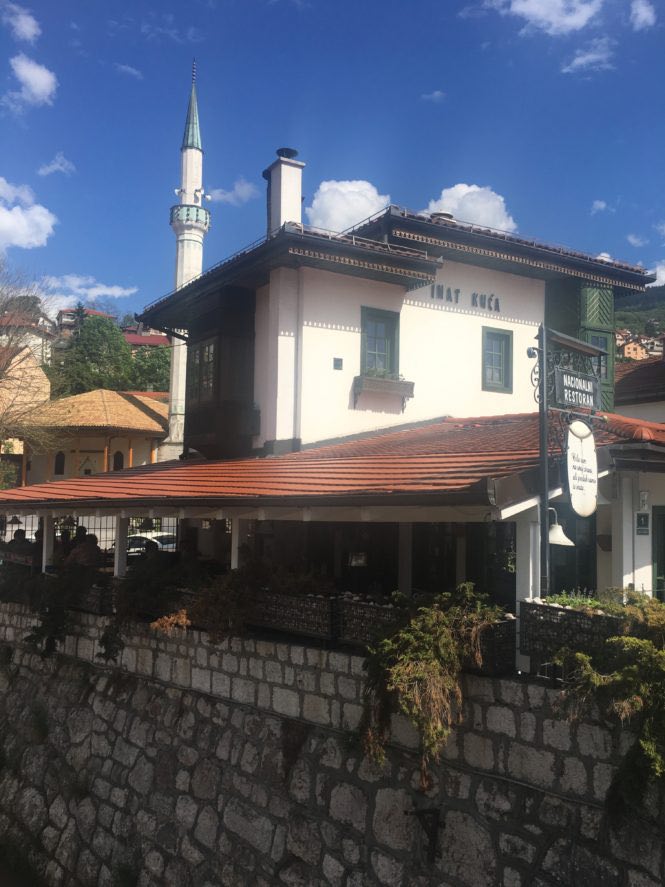 Inat kuća is an Ottoman house opposite the City Hall across the river Miljacka.
When Austria-Hungary got control over Bosnia and Herzegovina in 1878, a new city hall next to river Miljacka was planned as a part of Sarajevo's architectural makeover. In order to achieve this vision, however, some houses needed to be destroyed to make way for the new city hall.
This proved not to be as easy as the new rulers had thought. An old stubborn Bosnian man by the name of Benderija refused to demolish his house and instead demanded that the city authorities move his house brick by brick to another site of river Miljacka.
In commemoration of Benderija's stand against authority, the house (now converted into a restaurant) is today known as the 'House of Spite' or 'Inat Kuća' in Bosnian: and is an icon of Bosnian stubbornness. Today Inat Kuća is a famous restaurant in Sarajevo and treating yourself with traditional Bosnian food for lunch is one of the best things to do in Sarajevo Bosnia.
7. VISIT THE OLD JEWISH CEMETERY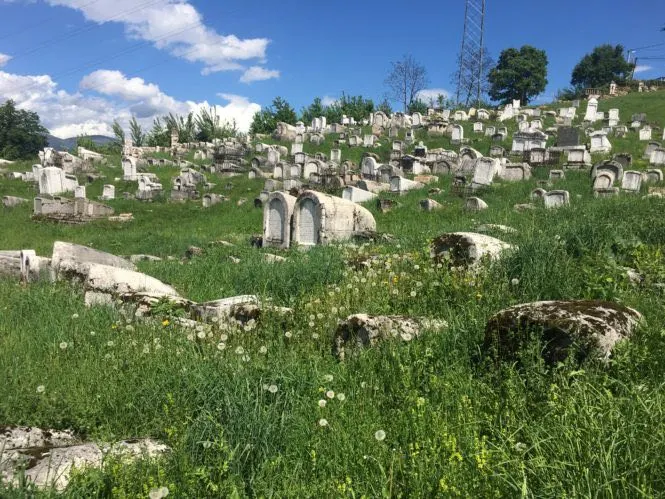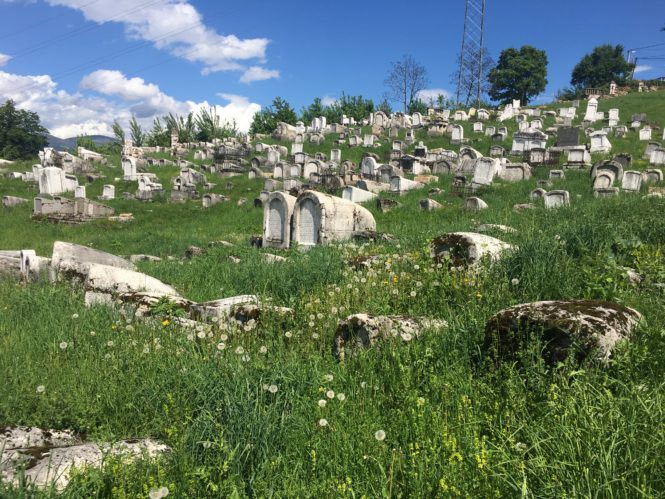 It may sound weird to recommend a visit to a cemetery among the best things to do in Sarajevo Bosnia, but the old Jewish cemetery is a hidden historical gem in Sarajevo.
It is the second-largest Jewish cemetery in Europe, after the one in Prague. It was open in 1630 by Bosnian Sephardi Jews. Later, when the Ashkenazi Jews came to Sarajevo in the 19th century, they were buried there as well.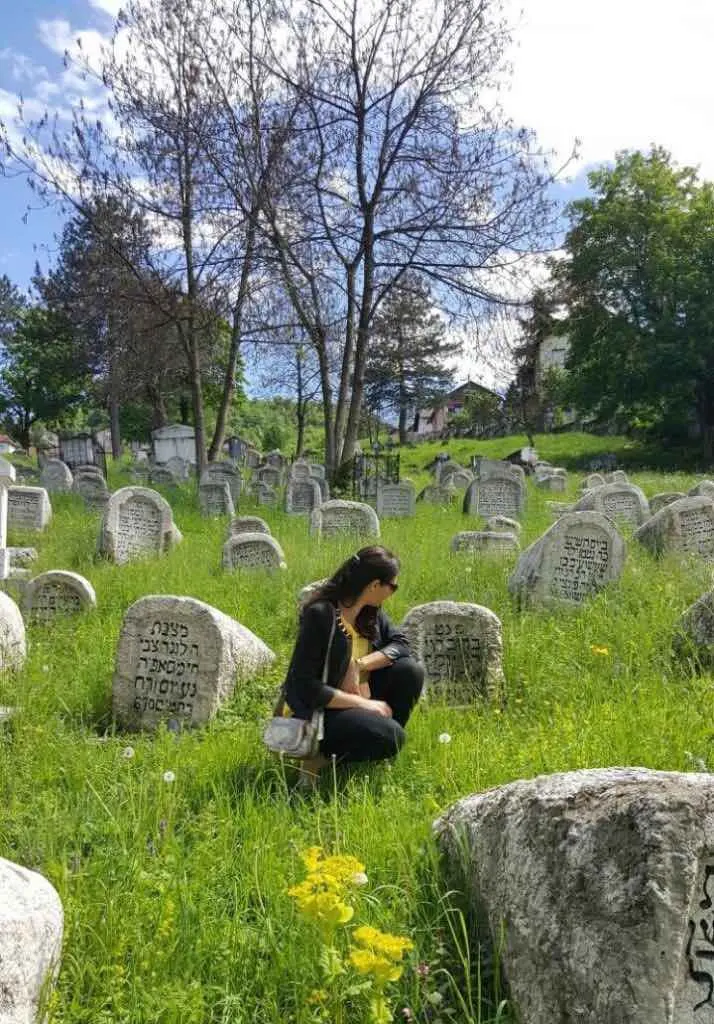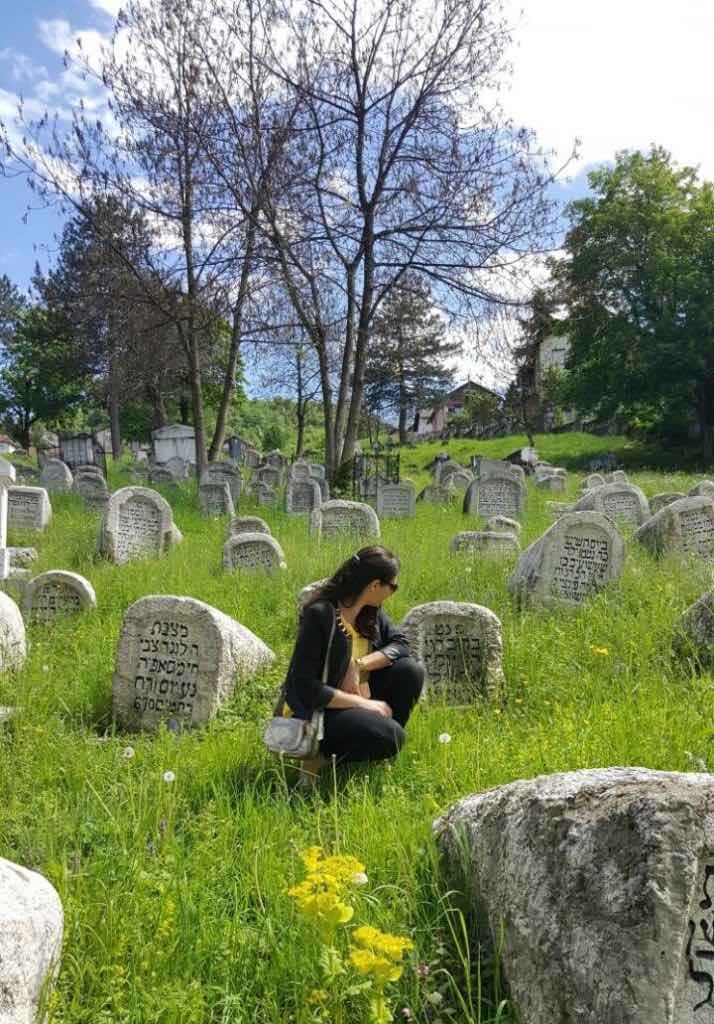 The graveyard is an atypical Jewish cemetery since they look like the medieval Bosnian stećak tombstones and are therefore dissimilar to Jewish tombstones in the rest of the world.
Jewish Historical Tour, Sarajevo Haggadah & Jewish Cemetery in Sarajevo
8. MAKE A QUICK VISIT TO SARAJEVO CITY HALL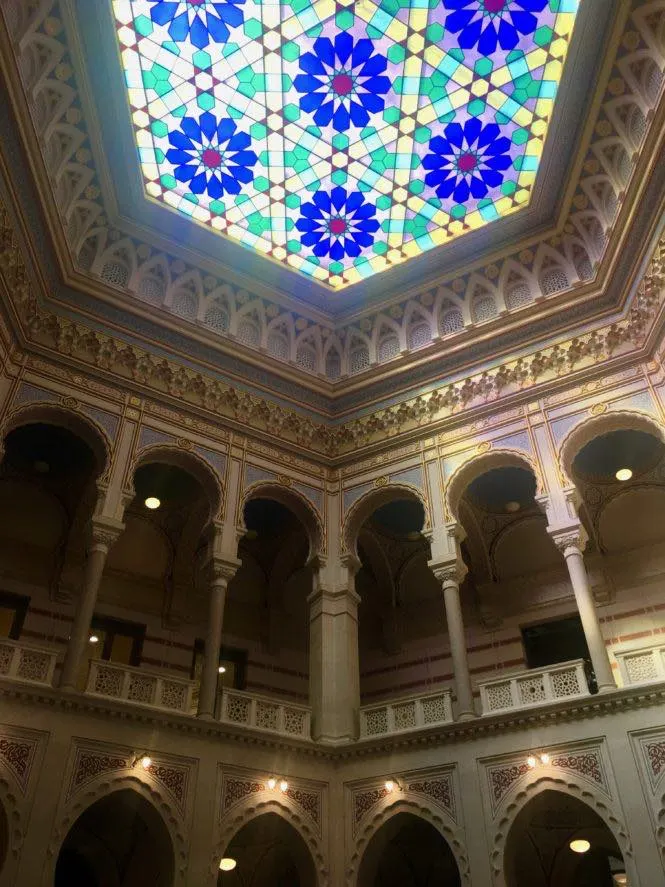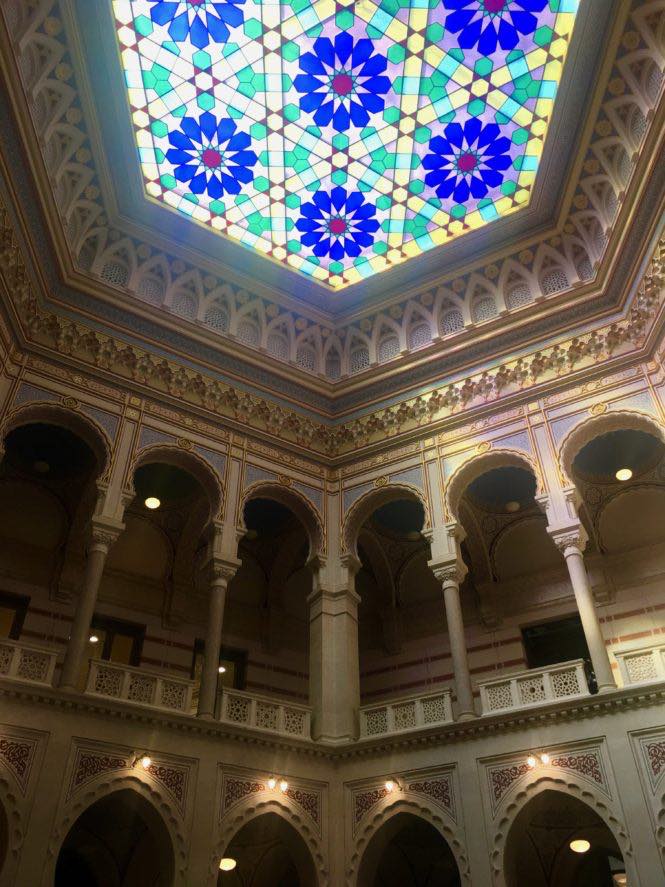 In the 19th century, after more than 400 years of Ottoman rule, Sarajevo became a part of the Austro-Hungarian Empire. The whole city had an architectural makeover and became a playground for the imperial architects.
At that time Sarajevo City Hall, or Vjećnica in Bosnian, was built in pseudo-Moorish style.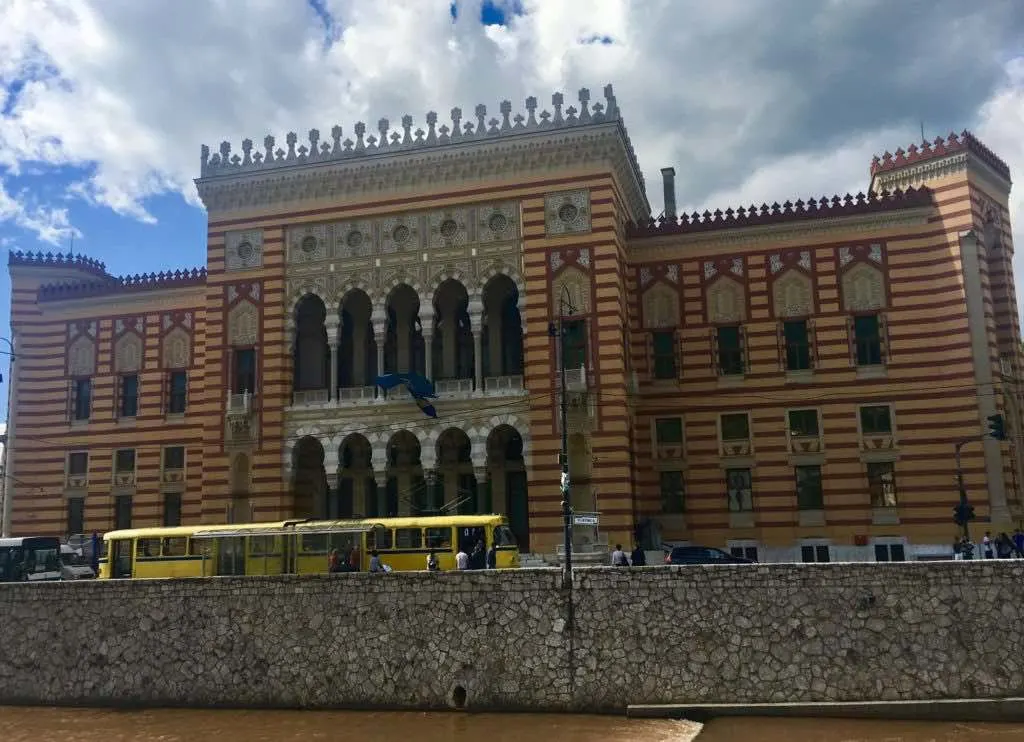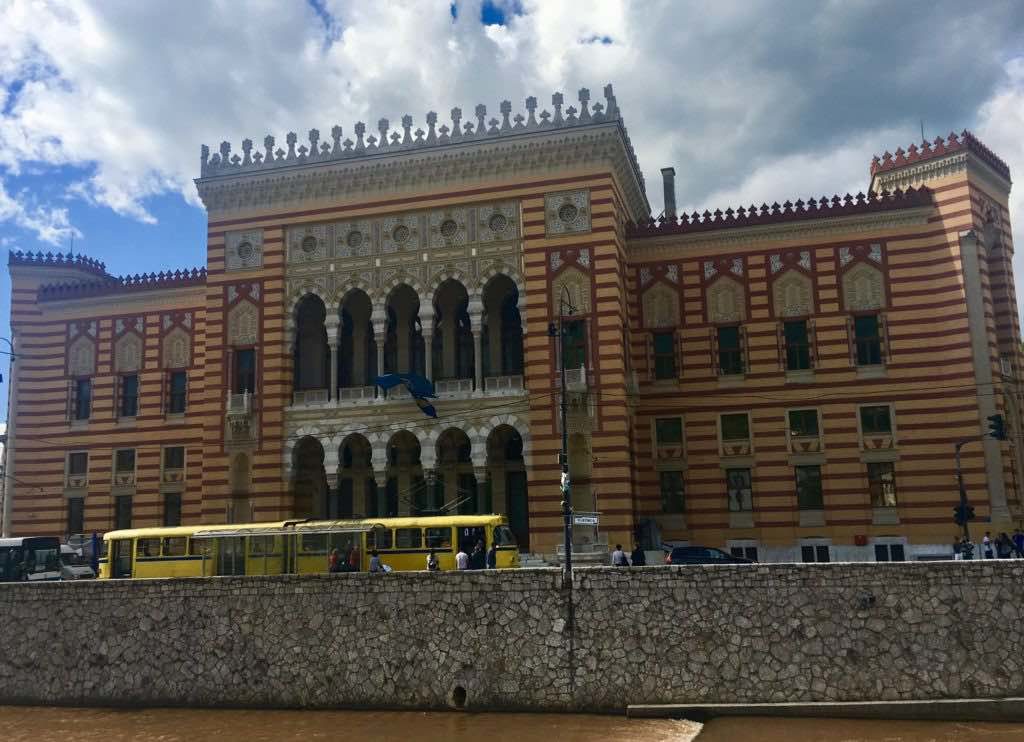 In 1949 the building became the National and University Library of Bosnia and Herzegovina. In the 1990s, during the Siege of Sarajevo, it was destroyed, but in 2000s it was restored and in 2014 reopened.
9. TRY OUT TRADITIONAL BOSNIAN PIES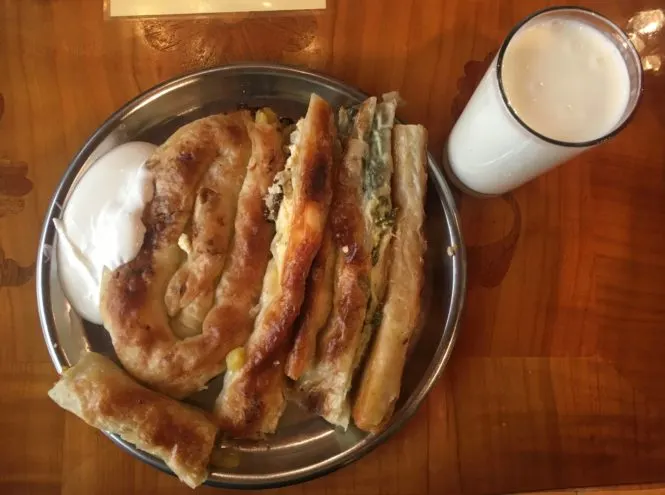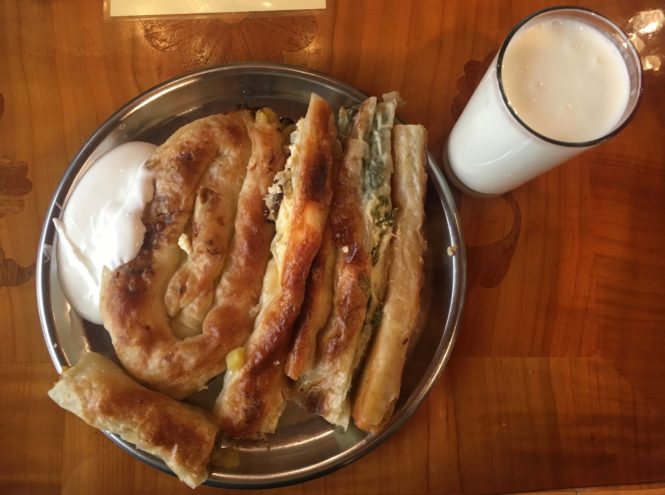 Sarajevo sightseeing is unthinkable without tasting some of the Bosnian traditional food and Bosnian popular foods.
Bosnian pies, or 'pite' in Bosnian, are Bosnian fast food. Traditional Bosnian pita is made by stuffing dough with delicious savory or sweet filling and then rolling the dough into a swirl (like a snake curling around and around).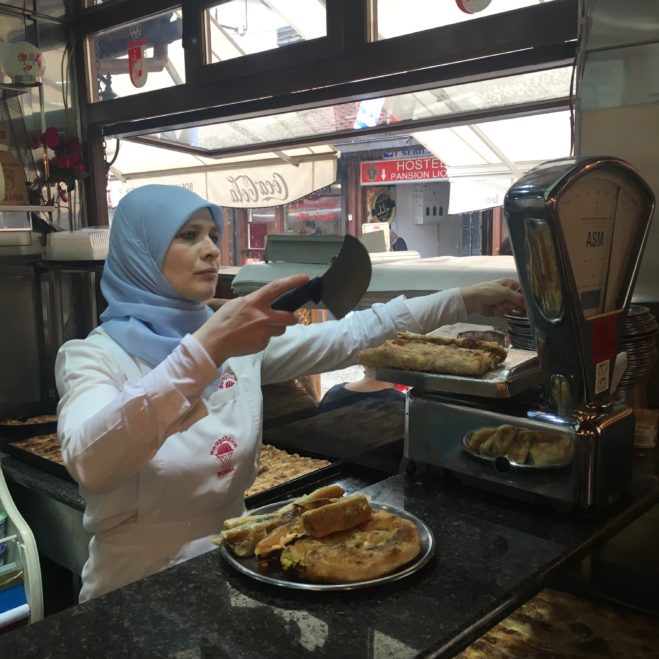 They are different types of Bosnian pies, depending on the filling. The most popular Bosnian pies are burek (beef meat pie), zeljanica (cheese and spinach pie), krumpiruša (potato pie), sirnica (cheese pie) and tikvenica (zucchini pie). Bosnian pies are commonly eaten with yogurt.
The pies are served in shops called buregđinica for 1-3 EUR. In Sarajevo, you should try typical Bosnian pies in famous 'Buregdžinica Bosna' in Baščaršija.
Eat, Pray, Love – Food Tour in Sarajevo
10. INDULGE IN MOUTH-WATERING BOSNIAN CAKES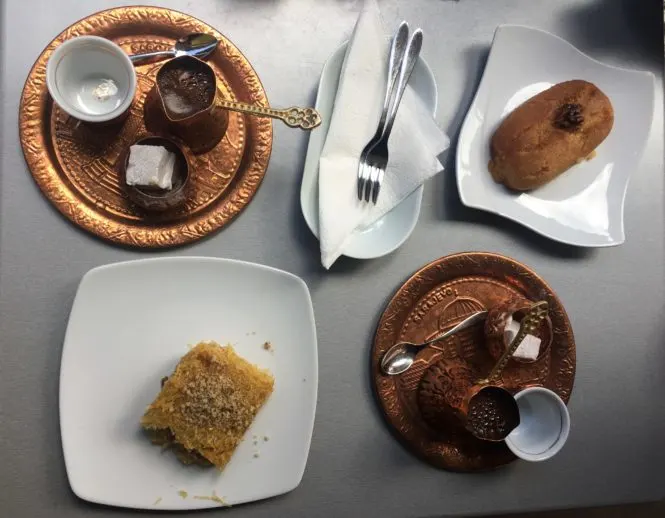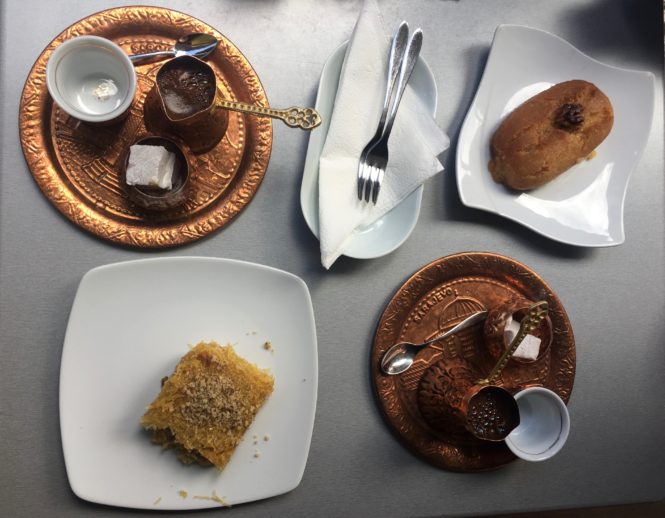 Traditional Bosnian cakes are of Ottoman (Turkish) origin. Bosnian cakes are some of the most delicious food in Bosnia. Typical Bosnian cakes are extremely sweet, so when tasting them get ready to get a sugar attack!
Famous Bosnian cakes are baklava (a pastry made of Philo layers with chopped walnuts, hazelnuts or pistachios between the layers), halva (a tahini-based sweet, usually made with pistachios), tufahija (a walnut-stuffed apple stewed in sugared water), tulumba (a fried dough soaked in sugar syrup), kadaif (a cake with chopped nuts between layers of wires) and hurmašica (a date-shaped cake with sugar syrup). When in Sarajevo, don't miss visiting the popular 'Baklava Sarajbosna' patisserie!
11. HAVE A CUP OF TRADITIONAL BOSNIAN COFFEE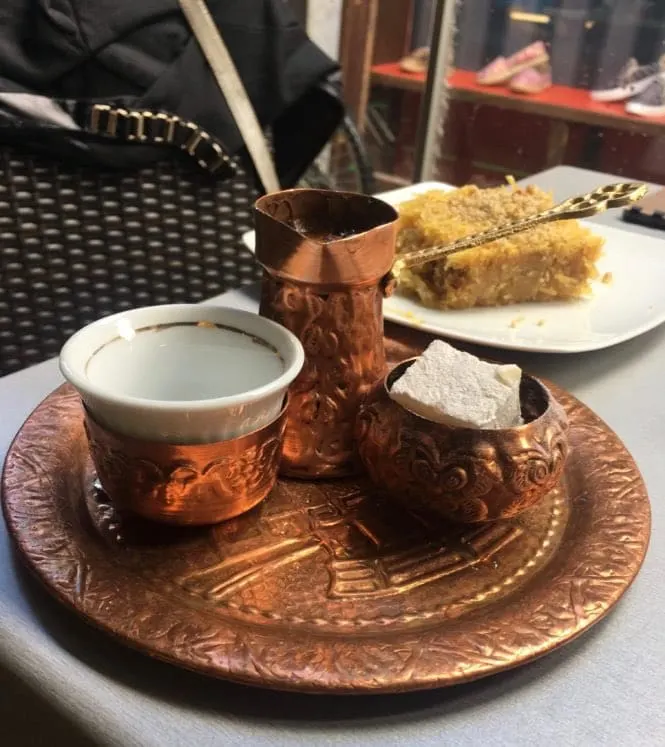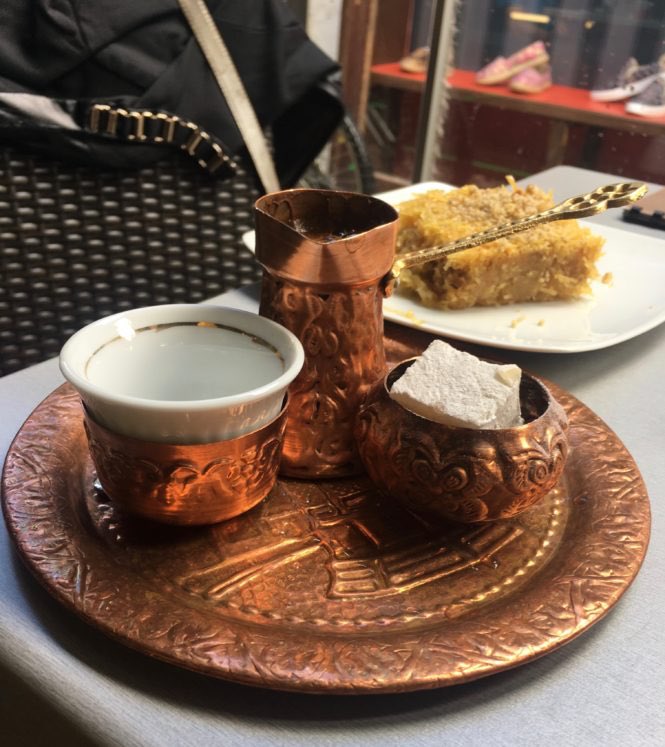 Bosnian coffee is a vital part of the Bosnian identity and culture. Coffee in Bosnia is dark, strong, tasty and according to Bosnian tradition, it should be drunk very slowly (what in Bosnia means, for hours).
Traditional Bosnian coffee set includes a džezva (a small metal pot), fildžan (a small coffee cup), rahatlokum (Turkish delight), and a glass of cold water.
MAYBE YOU ALSO WOULD LIKE TO READ:

Where to Have the Best Coffee in Vietnam

Tasting Authentic Kopi Luwak Coffee in Bali
12. REFRESH YOURSELF WITH BOZA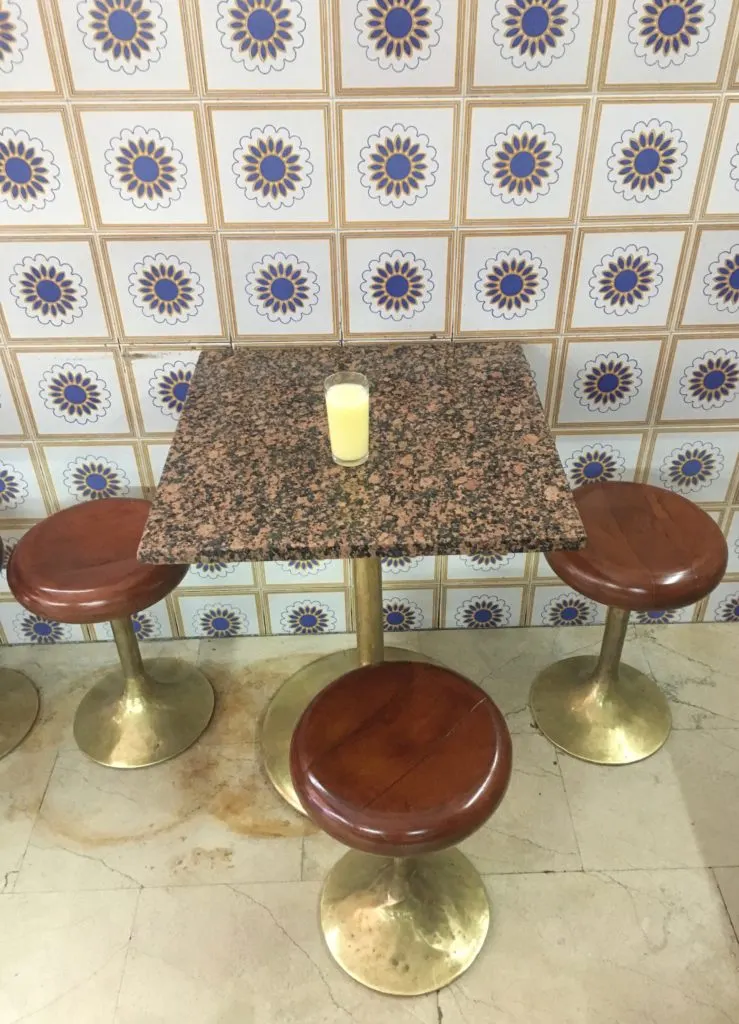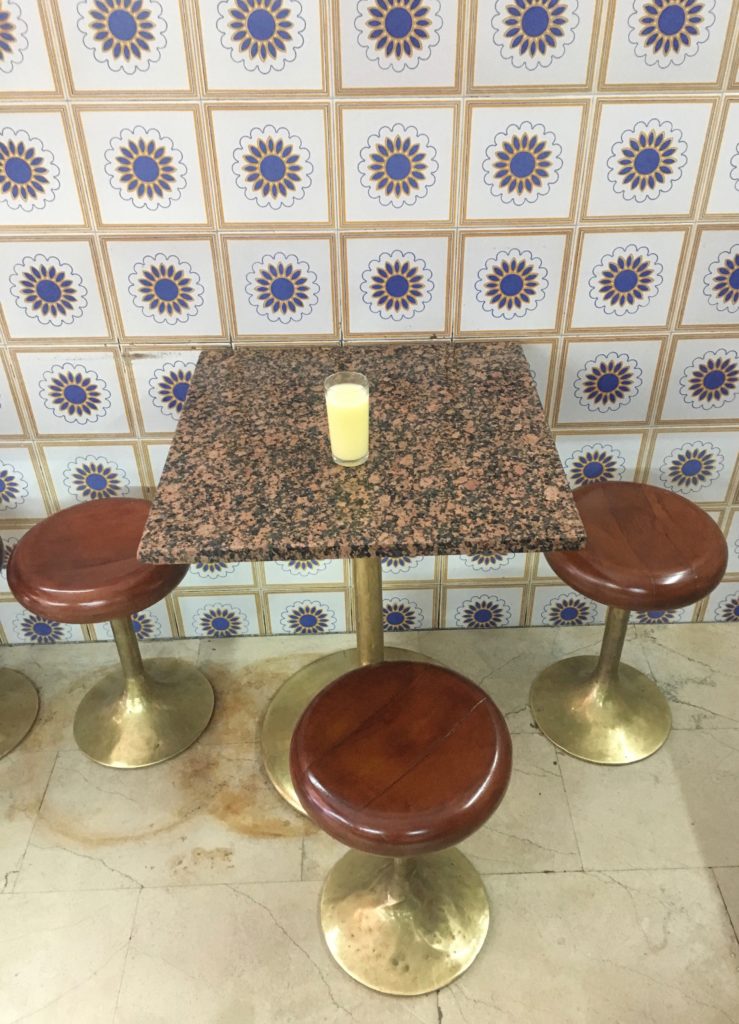 Boza is a popular non-alcoholic traditional Bosnian drink of Turkish origin made from fermented maize (corn). Boza has a very distinctive and refreshing flavor.
13. ADMIRE BOSNIAN NATURE AT SPRING OF RIVER BOSNIA OR 'VRELO BOSNE'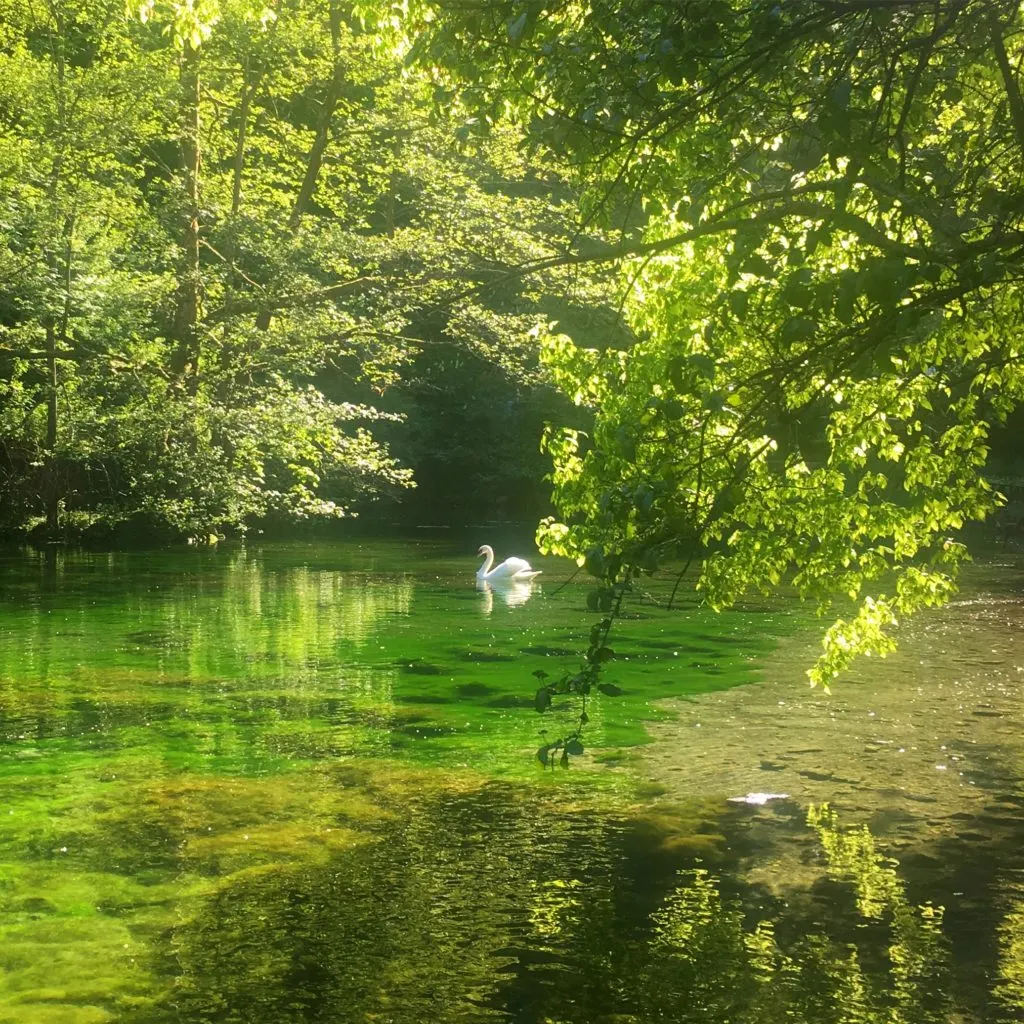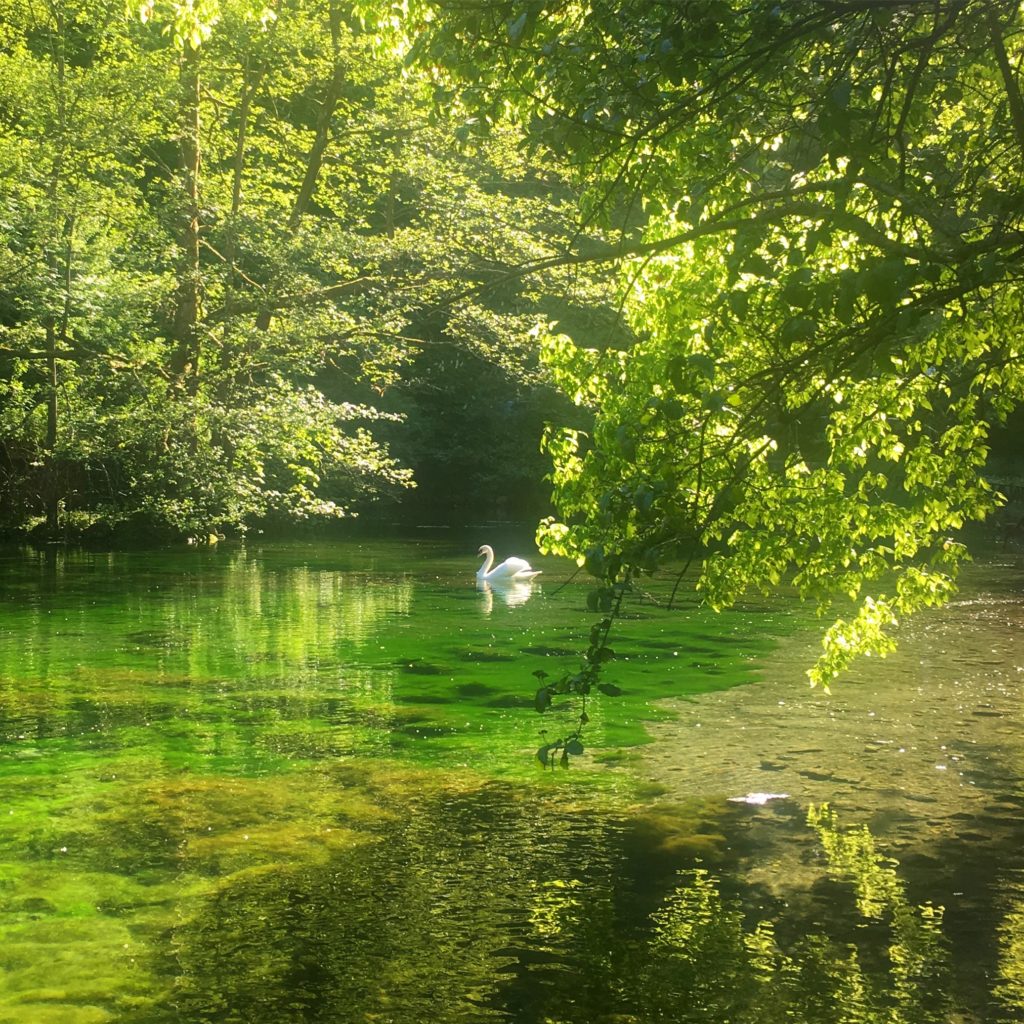 After exploring the center of the city, head to the spring of Bosna River, or 'Vrelo Bosne' in Bosnian, on the outskirts of Sarajevo at the foothills of the Mount Igman in Ilidža municipality.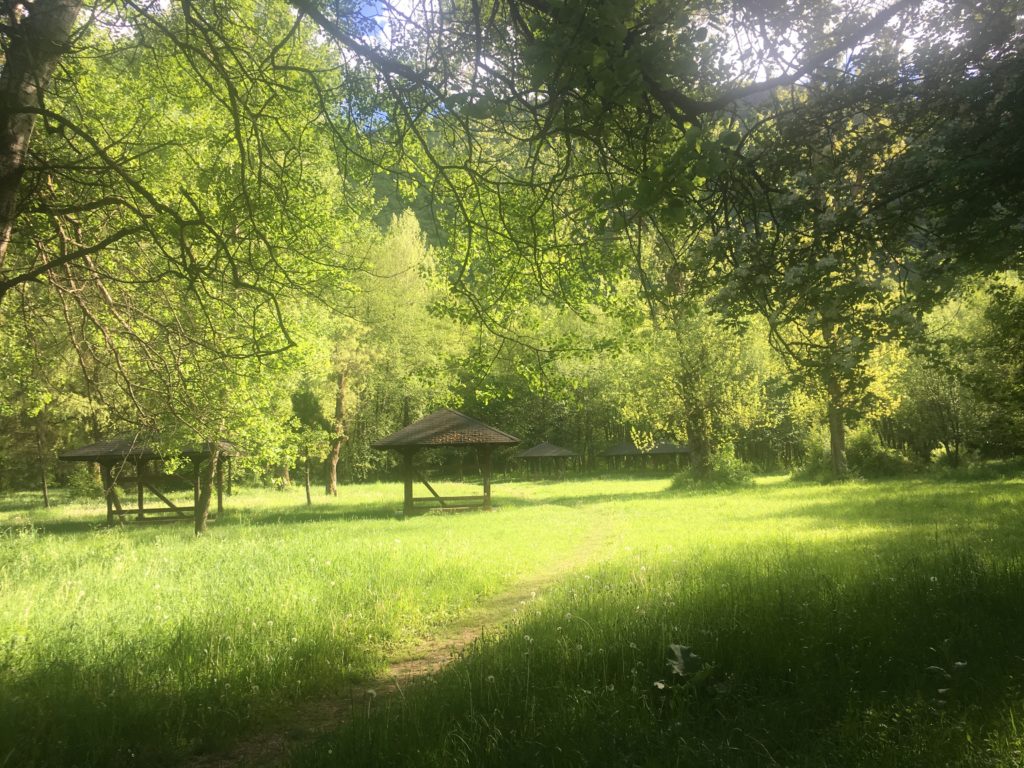 Bosna is the river after which the country was named. This green oasis with the fresh and calming air, beautiful paths, small wooden bridges, clear stream waters with ducks and swans is a perfect place to enjoy relaxing walks and bicycle rides. Should I add that Vrelo Bosne is Sarajevo is one of the most beautiful places in Bosnia?!
14. VISIT OLD ROMAN BRIDGE IN ILIDŽA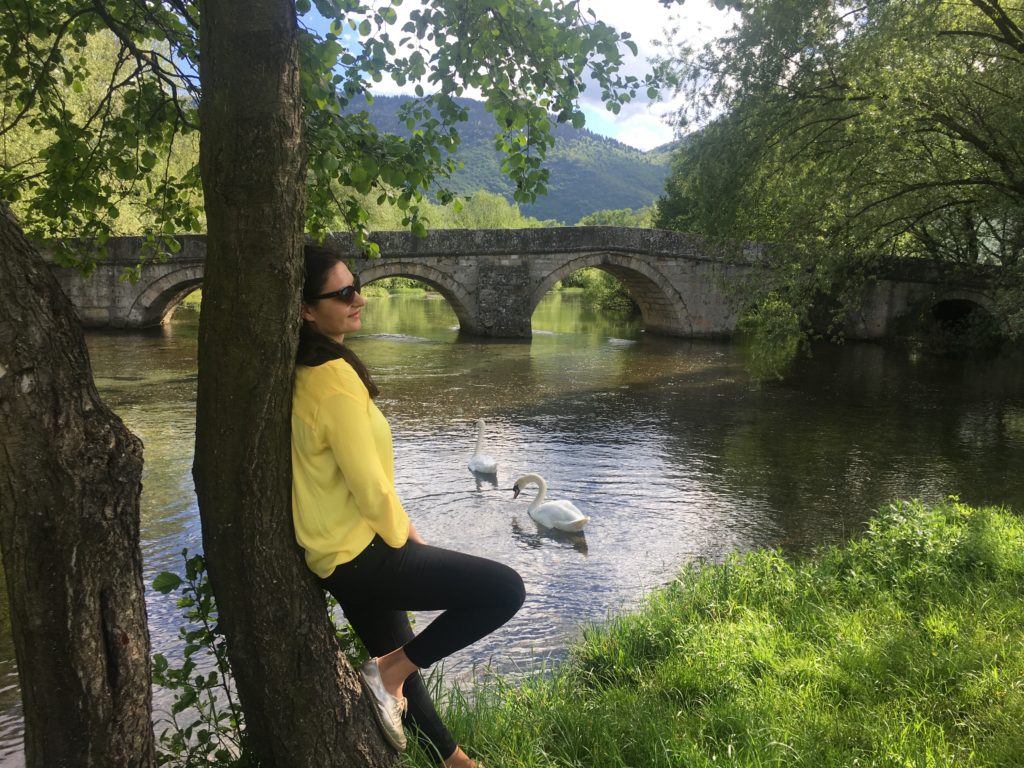 On the western entrance to Sarajevo, near Vrelo Bosne (the spring of Bosna river), there is a 16th-century bridge surrounded lush verdant greenery.
The bridge is on the site of an ancient bridge that stood there in the Roman era. Today, it is a romantic weekend meeting place for the people of Sarajevo.
Vrelo Bosne Nature Park Private Tour
15. HAVE A PICNIC AT SPRING OF MILJACKA RIVER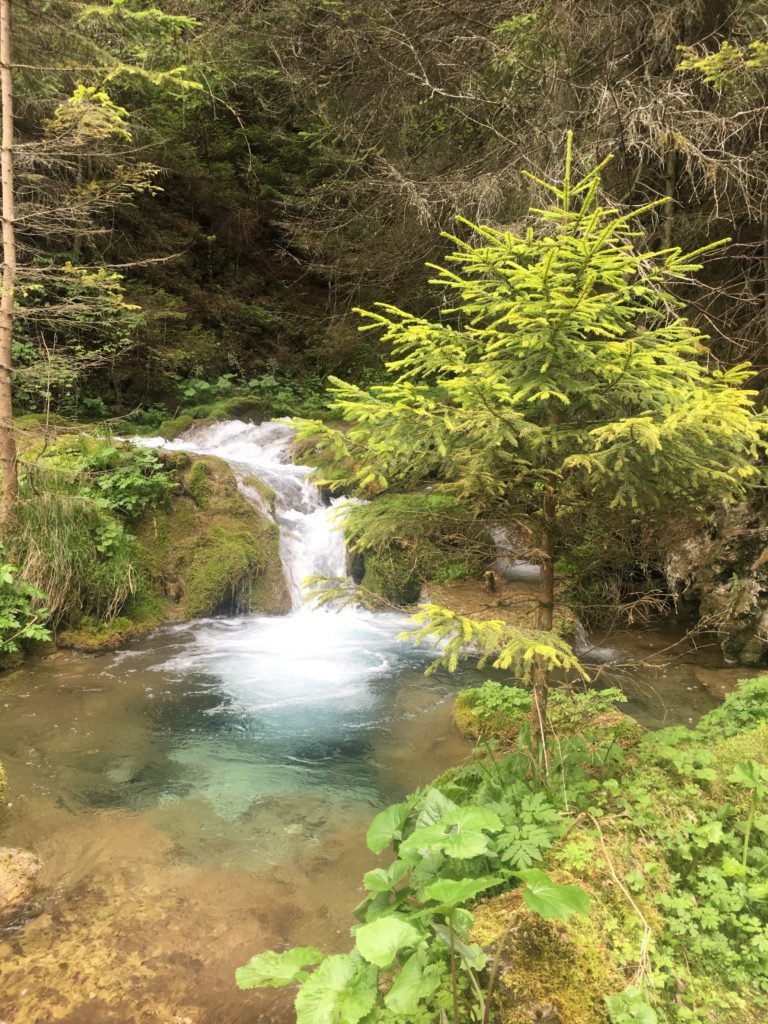 If you want to relax in the gorgeous Bosnian countryside, you should go to the spring of Miljacka river, located under the slopes of the Jahorina mountain on Sarajevo outskirts in Pale municipality.
There you will be surprised how clear and tasty waters of Miljacka are, especially after you see how muddy the river in Sarajevo center is!
16. EXPLORE STREET ART IN SARAJEVO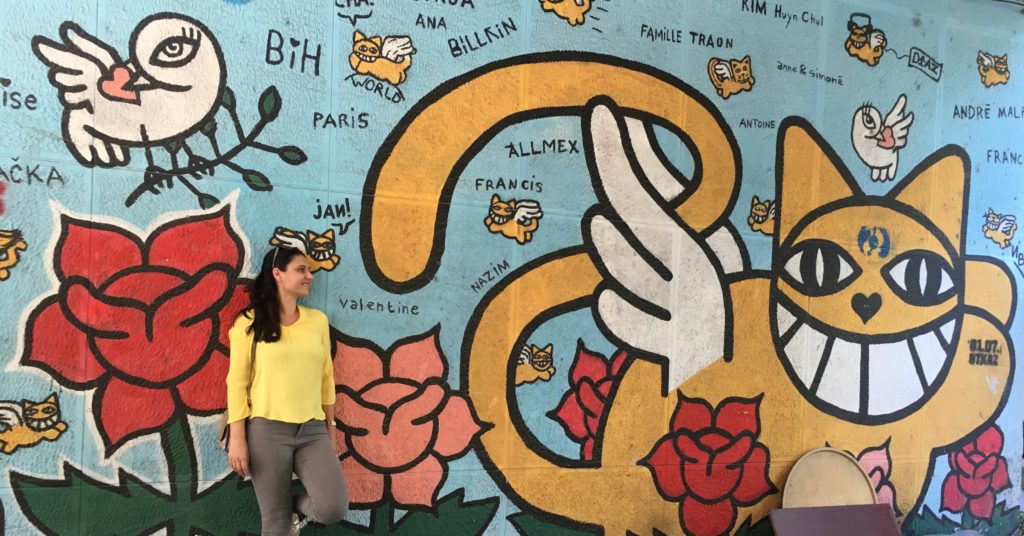 Want to experience alternative Sarajevo?
Sarajevo has a wonderful street art scene. Sarajevo district called 'Ciglane' is famous for the graffiti. The most popular graffiti character of Sarajevo street art is a yellow cat called Monsieur Chat. There are several spots in the town where you can see Mister Cat in Sarajevo. Sarajevo's Monsieur Chat is a superstar on Instagram. The most Instagrammable places in Sarajevo are graffiti walls with Mister Cat.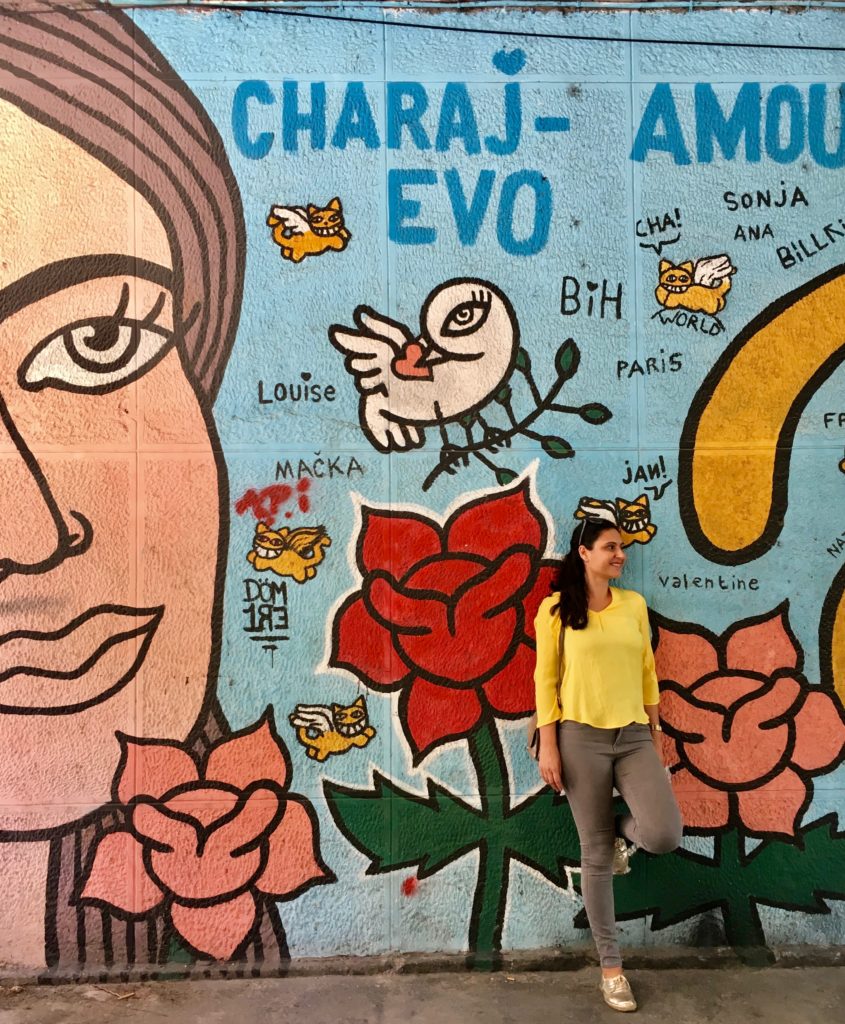 The globe-trotting cat first appeared in 1997 in Orleans (France) and started popping up all around France until 2000, when he finally traveled abroad and started appearing: in Sarajevo Bosnia and Herzegovina (2005), New York USA (2006), Hong Kong, Vietnam's Hanoi, South Korea's Seoul, and Japan's Tokyo (2008) and in Dakar Senegal, Sao Paulo Brazil and Canada's Vancouver (2009) …
The creator of the grinning cat with the curvy tail remained a mystery until 2007 when police caught Thoma Vuille drawing M. Chat on a wall in Orleans. Today Mister Cat continues to bring smiles to people's faces all over the Globe.
EXPLORE SARAJEVO IN A DIFFERENT WAY
Discover Sarajevo in a distinctive way:
Times of Misfortune: Half-Day Tour in Sarajevo
Times of Misfortune: Bus Tour in Sarajevo
Balkans Drak History & War Private Tour in Sarajevo
Roses of the War Walking Tour in Sarajevo
1914 Archduke Assassination Tour
Scars & Smiles Small Group Walking Tour in Sarajevo
INSIDER AND OFF-THE-BEATEN TRACK IN SARAJEVO
Explore Sarajevo Bosnia Herzegovina in a unique way:
Eat, Pray, Love – Food Tour in Sarajevo
Sarajevo – the European Jerusalem – Private Walking Tour
Sarajevo Walking Tour, Museum Entry & Cable Car Ride
Vrelo Bosne Nature Park Private Tour
Jewish Historical Tour, Sarajevo Haggadah & Jewish Cemetery in Sarajevo
BEST DAY TRIPS FROM SARAJEVO
Visit some other places on a day trip from Sarajevo:
Mostar & Herzegovina Day Tour from Sarajevo
Konjic, Mostar, & Blagaj Private Tour from Sarajevo
Kravice Waterfalls Full-Day Tour from Sarajevo
Srebrenica Massacre & Drina Kanyon from Sarajevo
Višegrad Private Tour from Sarajevo
Mostar, Konjic & Vrelo Bune Full-Day Tour from Sarajevo
Medjugorje Private Tour from Sarajevo
WHERE TO STAY IN SARAJEVO BOSNIA
Recommended Sarajevo accommodation – Sarajevo hostels and Sarajevo hotels:
BUDGET: Travellers Home Hostel, Hostel Residence, East-West
MID-RANGE: ESHE Boutique Hotel, Hideaway Rooms & Apartments Sarajevo, ApartArt
UPSCALE: Swissotel Sarajevo, Malak Regency Hotel, Radon Plaza
SARAJEVO MAP WITH THE MAIN SARAJEVO POINTS OF INTEREST
If you have accidentally stumbled upon my Sarajevo blog post while surfing the Internet and now wondering about Bosnia location and where is Sarajevo, here you can find Bosnia location on the world map and Sarajevo on the world map.
But for all of you who were intentionally looking for more info about Sarajevo Bosnia travel, what to see in Sarajevo, and the best things to do in Sarajevo, here is also a map of all major Sarajevo points of interest I have mentioned.
Map Sarajevo Bosnia
If you still doubting to visit Sarajevo Bosnia & Herzegovina or not, you should know that Bosnia and Herzegovina is one of the cheapest countries on the Balkans, a bit cheaper than neighboring Croatia or Montenegro. Visiting Bosnia and Herzegovina on a budget or not, Saravejo Bosnia is not to be missed.
Traveling the Balkans? Interested to visit Split in Croatia or Dubrovnik in Croatia?
VISITING SPLIT, CROATIA FROM SARAJEVO
If you would like to visit Split from Sarajevo, you might like my quick guide to Split in Croatia: What to See in Split in One Day
How to get from Sarajevo to Split
The distance between Sarajevo and Split is about 185 miles (300 km).
✓ From Sarajevo to Split by bus: a 7-hour drive; the buses go daily. Check out the timetables and prices here. Or check the Sarajevo Main Bus Terminal
✓ From Sarajevo to Split by car: a 4-hour drive
VISITING DUBROVNIK FROM SARAJEVO
If you would like to visit Dubrovnik in Croatia, you might like Winter in Dubrovnik
How to get from Sarajevo to Dubrovnik
The distance between Sarajevo and Dubrovnik is about 173 mi (280 km)
✓ From Sarajevo to Dubrovnik by bus: a 6-hour drive; the buses go daily. Check out the timetables and prices here. Or check the Sarajevo Main Bus Terminal
✓ From Sarajevo to Dubrovnik by car: a 5-hour drive
Or if you are on your sabbatical or just have enough time, maybe you should consider taking an epic Balkans road trip across Croatia, Bosnia and Herzegovina, Montenegro, Serbia, Kosovo, the Republic of Macedonia, Albania, Greece, Bulgaria.
You could expect to witness nothing less than spectacular Balkan nature and well-known hospitability of Balkan people. But coming from Croatia, I might be biased though.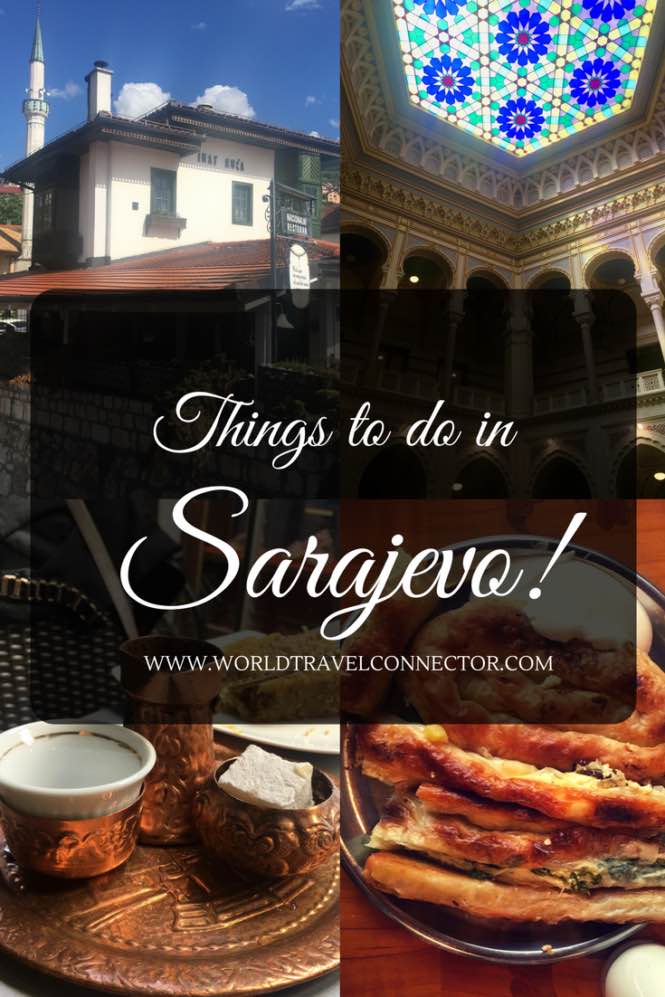 What to do in Sarajevo
1. Stroll down Baščaršija
2. Take a photo of Sebilj, the symbol of Sarajevo
3. Visit Gazi Husrev Bey Mosque, the most famous mosque in Sarajevo
4. See Kuršumlija
5. Visit Ferhadija
6. Have traditional Bosnian lunch at Inat Kuća
7. Visit old Jewish Cemetery in Sarajevo, the second-largest Jewish cemetery in Europe
8. Visit Sarajevo City Hall
9. Enjoy traditional Bosnian pies
10. Indulge in delicious traditional Bosnian cakes
11. Have a cup of traditional Bosnian coffee
12. Refresh yourself with Boza, a traditional Bosnian beverage
13. Head to Vrelo Bosne
14. See old Roman bridge in Ilidža
15. Have a picnic at spring of Miljacka River
16. Explore Sarajevo street art
What to see in Sarajevo
1. Baščaršija, the old Ottoman market (bazaar) from the 16th century
2. Sebilj, the most famous Ottoman-style fountain in Sarajevo
3. Gazi Husrev Bey's mosque, the most famous ancient mosque in Sarajevo
4. Kuršumlija
5. Ferhadija
6. Inat kuća
7. Old Jewish cemetery, the second-largest Jewish cemetery in Europe
8. Sarajevo City Hall
9. Spring of Bosnia River
10. Old Roman bridge in Ilidža
11. Spring of Miljacka River
12. Sarajevo street art